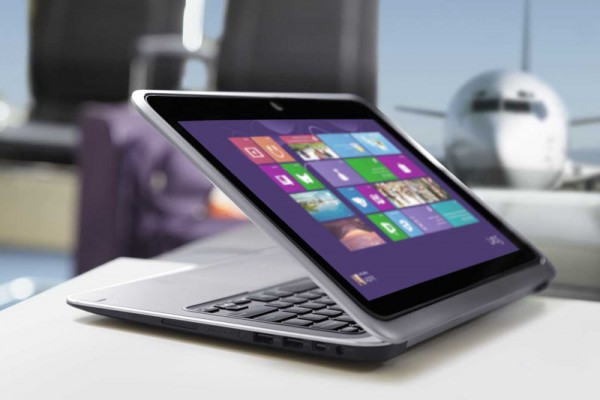 After much fanfare in the past couple of weeks, the first convertibles, hybrids and touch-screen ultrabooks running on Windows 8 have finally started arriving in stores everywhere.
Just how practical are they and really, what everyday benefits would you get from going with touch screens that swivel or slide to transform into a tablet?
What machine would you buy if, for example, you will be hanging around at public events most of the time but still need to keep up to date on news reports or fire away e-mails easily while on the go?
Here are five devices we feel will make a difference for folks who want both portability and performance.

Dell XPS 12 Ultrabook
The first "convertible" we'd be recommending is Dell's XPS 12. It's branded an ultrabook because it looks like a laptop and has the guts of a laptop with either a Core i5 or Core i7 CPU humming away inside. So, it's no slouch when running any of your typical office applications.
Yet, the magic is in a rather elegant screen that easily flips around and snaps onto the keyboard to transform into a tablet. More than that, Dell has put some thought in the design, adding carbon fibre on the back of the screen, which is sturdy yet light, and also doesn't transmit much heat from the screen onto the keys beneath it to damage them.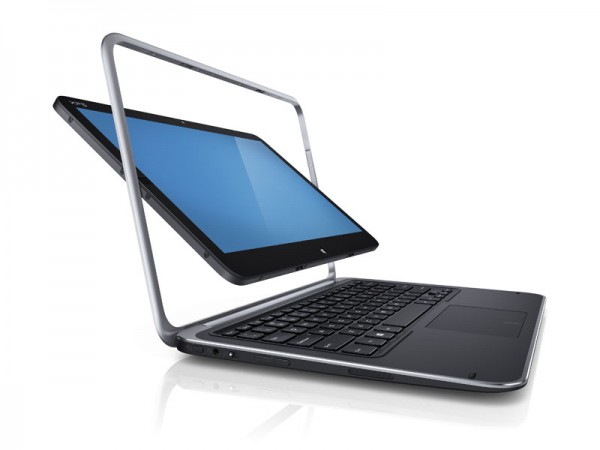 The build is also solid, and looks like it can take a beating on travels. Best yet, the S$1,699 price for the Core i5 model with a 128GB solid state drive and sharp Full HD 12.5-inch screen is really attractive, when other tablet hybrids are costing close to S$2,000. A great buy worth recommending to any mobile worker.
Samsung Ativ SmartPC Pro
The Korean electronics maker has three Ativ Windows tablets – the Ativ Tab running on an Arm processor (and Windows RT), the Ativ SmartPC on an Intel Atom (with Windows 8) and finally, the full-featured Ativ SmartPC Pro with an Intel Core i5 and Windows 8.
The first two are what you'd like if budget is a concern and you prefer portability to running full-featured Windows programs. The Ativ SmartPC Pro, however, is one of best "everything-in" portable PCs now.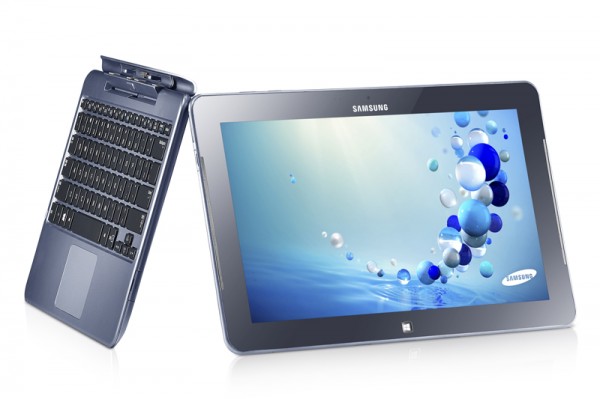 The 11.6-inch screen boasts an impressive Full HD resolution that is pin-sharp. Try placing this next to the next Ativ unit and you'd see the difference in resolution immediately. More importantly, it has all the wireless radios, from Wi-Fi to 4G, so this is a PC that comes with the true convenience of an always-on tablet.
To go one-up over rivals, Samsung has a great stylus, the S-Pen, that is responsive and fast when it comes to jotting down notes or scrawling a quick diagram. Also impressive is the detachable keyboard, which has a chiclet-style layout and doesn't feel too cramped, like on the smaller Asus VivoTab RT, for example. Oh, and it locks on to the tablet magnetically, so there's no fumbling over hinges to get things in place.
All this ingenuity is not cheap, unfortunately. The Ativ SmartPC Pro is going for S$2,199, with the keyboard included. What it does offer is the most polished, flexible and user-friendly Windows 8 experience so far.
Toshiba Satellite U920T
Though it has not received as much coverage as its rivals, Toshiba does have a nice convertible in its Satellite U920T. The ample 12.5-inch touch screen here slides nicely on top of the keyboard to turn into a tablet in a way that others will envy.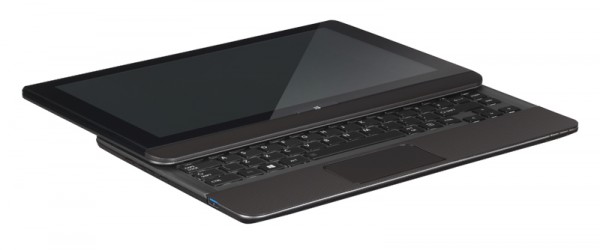 Like with the Dell XPS 12, this will come in handy if you don't want to be plugging a keyboard to a screen all the time. That means if you spend more time using your next portable machine as a traditional laptop rather than a tablet, the U920T will be nice to use and carry around.
Toshiba may seem to have priced this S$1,999 Core i5 machine too close to Samsung's Ativ SmartPC Pro, which has a sharper screen and connects to cellphone data networks. But the Japanese company has Microsoft Office included, so that might help defray some costs for companies looking for a laptop that can occasionally also convert into a tablet in a snap.
Asus Taichi
Let's not forget Asus, of course, with its extreme overload of a laptop cum tablet, the Taichi. With two screens on either side of the top lid of a clamshell design, this is possibly the craziest idea of all the Windows 8 convertibles and hybrids.
But it will have fans in the geekiest of notebook owners, who will want its incredibly thin design, despite having two Full HD 11.6-inch screens. Yes, either way you want to use the Taichi, you'll be able to watch your movie on the plane in all its sharpness.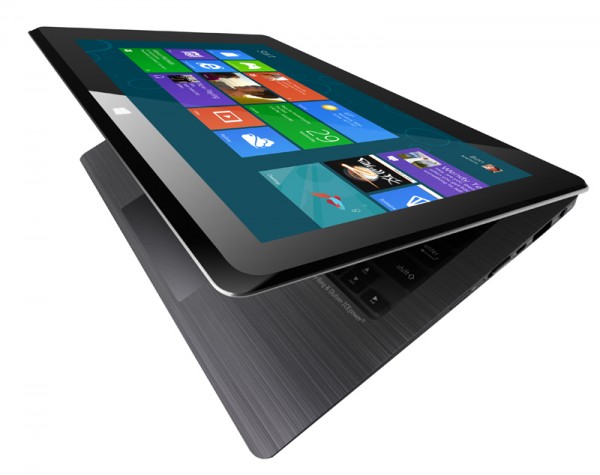 Besides the fanciful, the 1.25kg frame also carries useful corporate features like a mini VGA port, which you can use to connect to projectors in meeting rooms. The Core i7 CPU for the Singapore model is coupled with a 256GB SSD, which means there is no compromise in terms of performance (read our hands-on test).
The only thing this very expensive S$2,698 machine doesn't have is 3G or 4G connectivity. If you've already spent that much, you probably have the cash for a USB dongle anyway.
Acer Aspire S7
If you don't fancy an eye-catching design, there are also lots of great ultrabooks that have touch screens, for when you wish to take a break from the touchpad and keyboard. One of them is the Acer Aspire S7, which is amazingly slim at 11.9mm for a model with an 13.3-inch screen.
The Taiwanese PC maker has essentially taken an ultrabook design, shrunk it even further and added a sharp Full HD touch screen that you can lie flat on the table to act like a tablet of sorts. It's not a true convertible, but the touch-screen is very useful nonetheless.
It's hard to switch from the keyboard to the touch screen constantly, it's true, but it's probably easier to touch the screen if you are using the Windows 8 tile interface, say, on a plane, to fire up a movie. So, a touch screen is a nice to have.
If you want a "laptop-plus", instead of a fancier convertible, the Aspire S7 should be on your list. As a travelling companion, it's extremely light despite having the performance of a Core i5 processor and 128GB solid state drive.
With prices from S$1,898 for a 11.6-incher (or S$1,998 for the 13.3-incher), Acer is asking for a lot for this nifty machine in Singapore. But it's worth considering if you can get it cheaper at expos or through some hard bargaining at the stores.