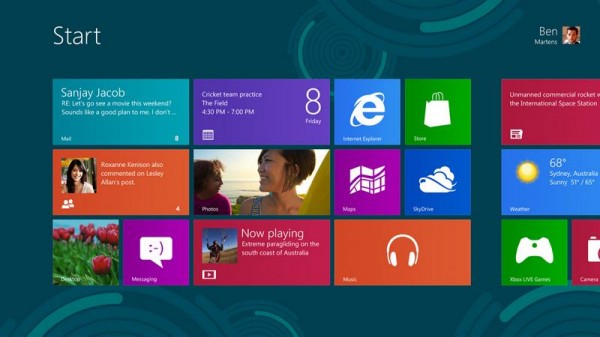 With Windows 8 just days from launch, one word is increasingly on the lips of folks in the industry – confusion.
While Windows 8 brings with it loads of innovation, including a touch-friendly interface, the various software versions and sheer variety of devices appearing on shelves everywhere could well have some consumers scratching their heads. Apparently, even some folks in Microsoft can't tell the difference.
How do you choose between Windows 8 and Windows RT? Do you buy Microsoft's Surface tablet or an iPad, or well, a laptop? What's with these hybrid devices that promise the best of both worlds?
Here's a quick guide to pick the right software and device.
Windows 8, Windows RT and Windows Phone 8
For a long time, Windows 8 had been expected to be one operating system to run on various devices, from tablets to PCs. This is not the case now, of course.
First, there's Windows 8. This is the full-fledged version of Windows as you know it. You can run your traditional Windows programs on it and install it on your laptop and desktop and also on some tablets. I say some, meaning those that run at least an Intel Atom or Core processor, which are known as x86 chips.
Within this Windows 8 offering, you will probably get Windows 8 or Windows 8 Pro when you buy a new system. These are like the various editions of Windows you get for Windows 7 now.
In a nutshell, Windows 8 is likely to be installed on most home- or consumer-based machines, while Windows 8 Pro will usually come on machines aimed at business users, who may use additional features like data encryption.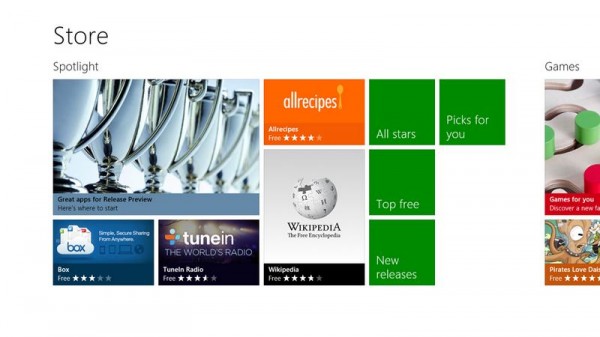 With that out of the way, let's talk about Windows RT. Officially, this is an edition of Windows 8, but it's not commonly called Windows 8, because Windows 8 is like traditional Windows, you know.
Confused? Just think of Windows RT as a stripped down version of Windows 8. It is aimed directly at the iOS and Android operating systems and behaves like such phone and tablet software.
With Windows RT, you cannot run traditional Windows programs. Pre-installed on low-power tablets such as a version of the Microsoft Surface, Windows RT will only let you run apps from Microsoft's store. This is like Apple and its AppStore.
What's the point of Windows RT? Microsoft probably realised its full Windows 8 was too cumbersome to run on low-powered CPUs, such as the Arm-based chips used commonly on tablets.
So, it came up with Windows RT, which runs only on Arm-based CPUs. You probably won't be interested in Windows RT unless you are looking for a Windows tablet to replace an iPad or Android tablet.
And finally, there's also Windows Phone 8. This is a bit more clear-cut because it's only used in smartphones. Expect it to be appearing on phones such as HTC's Windows Phone 8X and Nokia's Lumia 920.
Less confusing here, since this only comes out after Windows 8, but just in case you think it's part of some unified Windows 8 software, it doesn't run Windows 8 programs. What all the Windows software have in common is a tile-based touch interface commonly known as Metro.
Microsoft Surface
To make sure users get their hands on its software, Microsoft has also come up with a device called the Surface. Though this Microsoft-branded tablet looks great, it hasn't made things simpler for many users.
The first Microsoft Surface up for pre-order earlier this week runs the Windows RT software and uses an Arm-based CPU made by Nvidia.
With prices from US$499, this device is pitched as an alternative to iPads and Android tablets. It's not something you should be looking at as a laptop replacement, unless you do only e-mails and Web surfing and not stuff like video editing.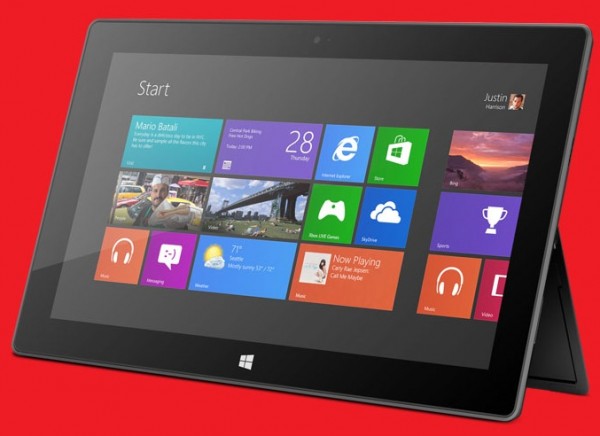 Things are not so simple, of course. There's yet another Windows Surface, out in the coming months, that uses a full-fledged Intel Core i5 chip. This runs Windows 8 Pro, yes, that full-featured Windows software.
That means you can run your traditional Windows programs on it. You can also comfortably use it to edit your videos and do other stuff you do on a PC now, once you hook it up to a monitor and wireless keyboard.
But this Surface device is not out yet, and it's not the same device as the Surface running Windows RT. It is heavier and thicker, but has more storage and a sharper screen. So, if you are thinking of buying the Microsoft Surface, make sure you know which one you're buying (see the difference here).
Those hybrid devices
Now, Microsoft is just one device maker, of course. Partners such as HP, Samsung, Lenovo, Toshiba, Acer, Asus and just about everyone else has a touch-based machine. Most of them are called hybrids or slates.
HP's Envy x2, for example, looks like a regular laptop, but lets you pull out the screen and run it as a tablet when you feel like it. Meawhile, Lenovo's Yoga has a screen that flips all the way backwards to reveal a tablet-like interface.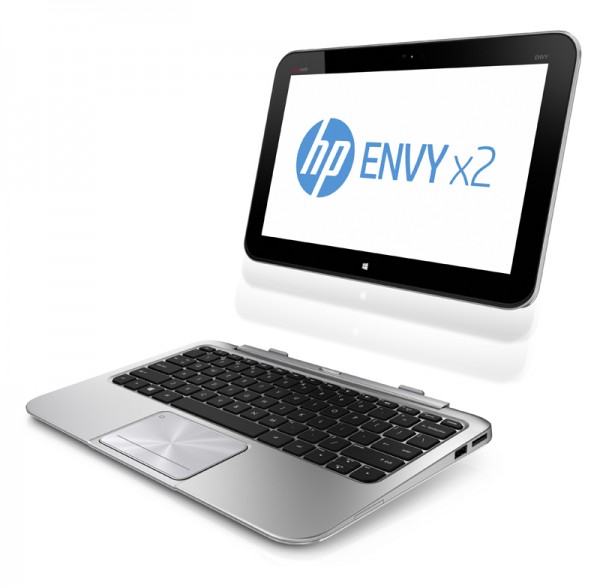 Samsung has probably the smartest way of naming its devices. Its Windows-based devices are all named Ativ.
So, a Windows RT device is called Activ Tab, a Windows 8/Pro device is called Ativ Smart PC and Smart PC Pro, while a Windows Phone 8 smartphone is an Ativ S.
Whatever it is you buy, make sure you ask what you're paying for. You don't want to buy a device that ends up being incompatible with your software.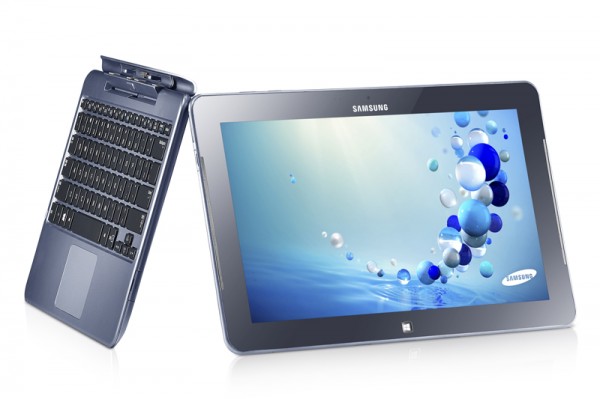 The CPU inside – Arm-based, Intel Atom or Intel Core
Now that we've talked about the different versions of Windows and hardware, consider also the different CPUs used in each of these devices.
Because they all offer different features, how they perform will affect the way you use your device. Windows RT devices, whether it's Microsoft's Surface or other branded devices, such as Samsung's Ativ Tab, will use Arm-based CPUs.
Like those used in the iPad, these processors use little power and can run longer without a recharge. However, they can't run full Windows programs.
The rest of the machines out there will mostly use traditional Intel Core CPUs (or AMD CPUs), which already power today's laptops. These will continue to appear in both regular clamshell designs as well as hybrids.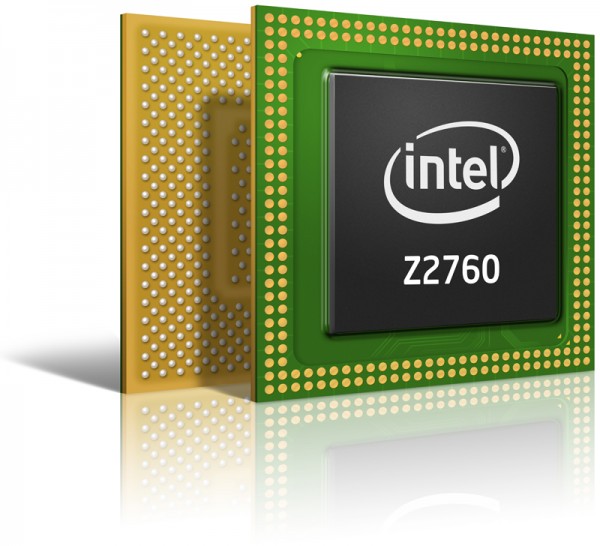 There's a twist here, and this comes in the form of Intel Atom CPUs. Offering a middle of the road option, these CPUs use less power and are slower than the Core CPUs but they still have more number crunching prowess than Arm CPUs. The Atom is Intel's way of making sure it is not left out as users choose their portable devices.
Samsung's Ativ Smart PC, for example, uses an Atom CPU, while the Ativ Smart PC Pro is more powerful with a full-fledged Intel Core CPU.
What you should buy
If you are still reading, I hope I haven't made you even more confused!
I've so far only mentioned newfangled Windows devices, and I haven't brought up traditional laptops running Windows 8, or Apple Macs or Android tablets.
The good news is that you'll be spoilt for choice when you walk into a store to buy a tablet or laptop. Bad news is, you may be overwhelmed by the sheer variety.
In a nutshell, there are three classes of devices – tablet, laptop and hybrid.
If an alternative to the iPad or Android tablet is what you are craving, then go for something running Windows RT. The US$499 price tag for the Microsoft Surface launched last week gives you a clue about how much these will cost.
If you desire a traditional laptop, there are lots of them being refreshed or loaded with Windows 8 after the launch next week. Prices are expected to be competitive, as before. So very thin, sexy designs touted as ultrabooks will start from around S$1,300.
What of those hybrids? Though prices are only going to be firmed up after October 26, market estimates point to initial prices that could be close to S$2,000, which make them quite costly.
The good news is that those that run Intel's Atom chip will probably be cheaper than ones running Core CPUs. If you are on the road more often, then go for the Atom-based ones.
If you are looking to have an all-in-one PC that you hook up to a desktop monitor for heavy-duty work like video editing, then a hybrid running an Intel Core CPU is better.
Confused still? Share with us your questions in the comments below.