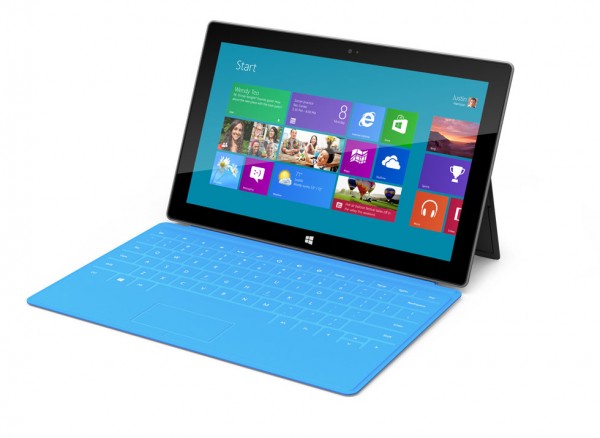 The much-awaited Surface tablet from Microsoft has gone on sale from US$499 in the United States and seven other markets, but fans in Singapore will not get to buy them in stores just yet.
Unveiled as a competitor to Apple's iPad in June, the Surface versions that went up for online pre-orders just moments ago will run the limited Windows RT operating system.
Unlike the full-fledged Windows 8, this will not run previous Windows programs and will only allow users to buy apps from Microsoft's own app store, much like Apple's iPad.
However, the Windows RT tablet, which runs on low-power Arm-based processors, will come with a touch-friendly version of Office. This will be come in handy for those who want to open and edit documents on the go.
For folks who always wanted more from their iPads, the good news here is that there's a full-sized USB port, HDMI built in, as well as a microSD card slot.
Microsoft also has versions of the Surface using Intel Core i5 chips and running Windows 8 Pro, but they will only ship after the low-cost Windows RT devices are out.
For its low-cost versions, Microsoft appears to have priced them competitively against Apple's iPad. A 32GB version costs US$499, another one with a Black Touch Cover goes for US$599, while the top-end 64GB version will sell for US$699.
The bad news for gadget fans in Singapore, however, is the Surface is not available now. And there is no indication of upcoming ship dates or if it will even make it here in future.
Clicking on the pre-order page now leads one to an error message: "We're sorry. The site you are attempting to access is restricted in your region."
The tablet is available though in Australia, Canada, China, France, Germany, Hong Kong and the United Kingdom, besides the US.
Correction, Oct 31, 1:35am, SGT: In the original report, we had indicated two of the prices for the Surface in Singapore dollars. This is incorrect. They are in US dollars. We are sorry for the error.