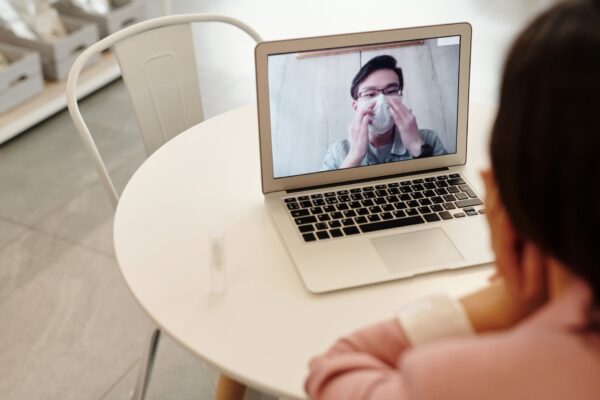 The coronavirus bogged down 2020. Despite people having to wear masks, endure being locked down, not permitted to go to work and travel, the year passed astonishingly quick.
I would name 2020 the year of Zoom when its use exploded everywhere. The word zoom has become a verb, just like the term "Google" before it.
To zoom means to have everyone huddled in front of the computer or smartphone to catch up with loved ones and families, have meetings with co-workers, bosses and business contacts and learn together with classmates.
2021 will be no different. Covid-19 rages on around the world, vaccine nothwithstanding. Everyone will continue to zoom.
Video conferencing and other technologies in 2021 will continue to play a major role in connecting people and enterprises and offer everyone a modicum of normalcy.
Enterprises must also double down on technology to gain operational efficiency, improve customer experiences and find new growth opportunities. Here are the six trends which dominate in 2021.
1. Digitalisation picks up pace: All enterprises including mom-and-pop shops will have to pay more attention to digitalising their processes, whether it is crunching data in the cloud, applying machine learning to gain greater customer insights, introducing e-payments or enabling online transactions.
2. Managing operations from a distance: 5G will become important in industrial applications, where its high-speed connectivity and low latency will let millions of smart devices collect data and connect and interact with each other in real-time.
3. New technologies like quantum computing are emerging fast. Dell Technologies' global chief technology officer John Roese said earlier this month that quantum computing is now present in the public clouds, giving access to industrial companies and government labs and allowing them to experiment with it for software development purposes.
There will be a greater move to automation and robotics to manage facilities as manufacturers and enterprises turn more processes into contactless operations.
4. E-commerce will continue to explode as consumers and organisations continue online activities to buy and sell groceries, clothes, cosmetics, toys, electronics and even furniture.
The flip side of the coin with expanding digital transactions is that they present a larger surface for cyberattacks. In particular, ransomware and phishing scams will continue to challenge cyber defenders and users. Demand for different types of cybersecurity services will increase.
5. Remote working and learning have sparked an explosive demand for PCs, especially laptops. Globally PC shipments for 2020 expanded an enormous 13.1 per cent year over year, figures from research firm IDC show.
This is good news for the PC vendors, as they had seen six years of market decline from 2010 to 2020.
6. Cloud computing is the unseen hero during this pandemic. Playing a crucial role, it has enabled work to continue.
Statista figures showed that globally the public cloud services market is expected to reach around US$362 billion by 2022, up from US$257.5 billion in 2020.
This includes a hike in software-as-a-service takeup, as companies migrate to the cloud and be ready to scale up for a recovery without worrying about hardware and bandwidth requirements.
Overall, enterprises will turn to technology to support their efforts to remain resilient and to reinvent themselves as they prepare to harness new opportunities for the post-pandemic era.