It's taken four years.
Four years to get the Wi-Fi 802.11n specifications finally agreed upon. Four years ago, Airgo Networks (now part of Qualcomm) was a trailblazer in MIMO (Multiple Input Multiple Output), which is the technology behind 802.11n. By using multiple antennas in MIMO, the data throughput and range can be increased.
I remember that 802.11n — then in its draft incarnation — was one of the freshest news to hit the scene four years back when I was still a trade journalist.
Fast forward to today. What was supposed to be a two-year ratification process took four, and 802.11n was finally officially ratified this year in September 2009. Ratification means that if your device is labeled 802.11n compliant, it will work with any other 802.11n device, regardless of vendor.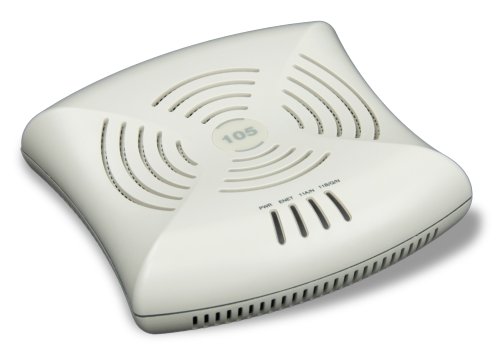 All of this is history. Except that I got reminded about this when I met Aruba Networks last week at a press event, where they were in town to tout their newest enterprise 802.11n access point device: The AP-105, which is going for US$695 (S$962).
According to Aruba Networks, they have the cheapest 802.11n appliances when compared to other enterprise networking vendors like Cisco or HP ProCurve.
That the price has gone south is entirely expected. Ratification of the 802.11n spec means commoditization of the technology, which in turn means all kinds of cheap China-made 802.11n devices should soon flood the market. This is a good thing for businesses and consumers, as the price point for deployment of 802.11n Wi-Fi has gone down and should go down even further.
Albert Tay, general manager for Aruba Networks for South Asia and India, believes that the market "is ripe" for 802.11n deployment, and this is something the enterprise wireless switching company is pushing hard in its marketing. They believe that 802.11n can replace much of the Ethernet cabling (Cat 5e typically) required in facilities.
Why lay so much cable when your 802.11n wireless Wi-Fi speeds are equally as fast (if not faster)? Unless you're going Gigabit Ethernet, 802.11n does make for a sound argument. And even physical cabling companies like Belden are evolving wireless products, which underscores the threat that high speed Wi-Fi is to cabling. Belden acquired Trapeze Networks, another old player in the wireless switching space, last year in July 2008.
That mid-tier wireless companies like Aruba Networks are coming out to do media and channel marketing pushes now means that they believe there is money in the market. It will be interesting to see how the market plays out.