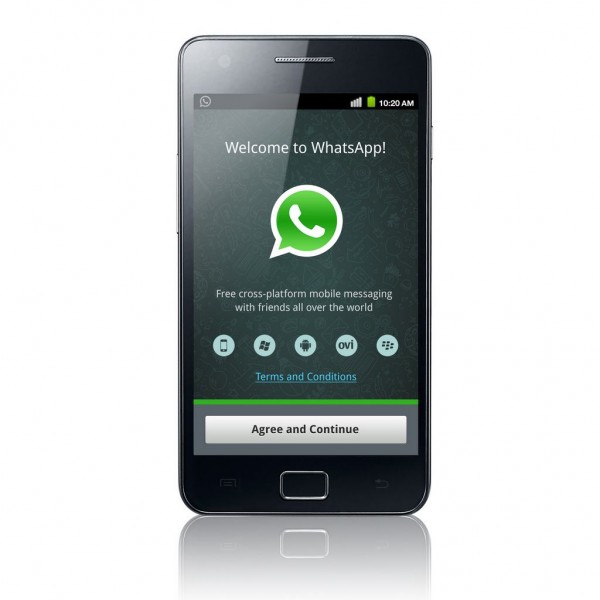 Singapore's two largest telecom operators seem to be going down different routes, as they come up to a crossroads that is facing the industry today.
SingTel today became the first to pair up with WhatsApp to offer the popular instant messaging service to its prepaid users here for as little as 50 cents a day.
With this, customers can send as many messages as they want without worrying about bursting their free mobile data limit. There are also plans for seven days which costs S$3, and 30 days, which costs S$6.
This signals that SingTel is no longer fighting so-called "over the top" service providers, which help users bypass traditional telecom charges for SMS, for example, and it is willing to work with them to attract more users.

SingTel also said today that was offering a similar service for users of the Opera mini browser. Those who pay a dollar a day can surf all they want without worrying about data usage.
So, it's a matter of "when you can't beat 'em, join 'em" for SingTel. What of rival StarHub, which just months ago was reportedly working on an app to challenge WhatsApp?
No news yet on that app, but the telco seems to have gone the opposite way from SingTel. It has rolled out a service seemingly aimed at keeping users on traditional voice and SMS plans, so they would avoid the jump to these over-the-top services.
Its SmartSurf HD plans, unveiled last Friday, give subscribers unlimited SMSes and local calls to StarHub users. Two of the three plans, costing S$88 and S$108 a month, also give users unlimited local calls to any number. Notably, the amount of free data usage is relatively low for that price – from just 500MB to 1.5GB a month.
It will be interesting to see how well those plans are received, at a time when people seem to be moving most of their calls and messages to over-the-top, or Internet-based services like WhatsApp and Skype, and demanding more free data each month.
Clearly, StarHub still believes there are users who just want to make a call and SMS without all the fuss about downloading apps and worrying about data usage.