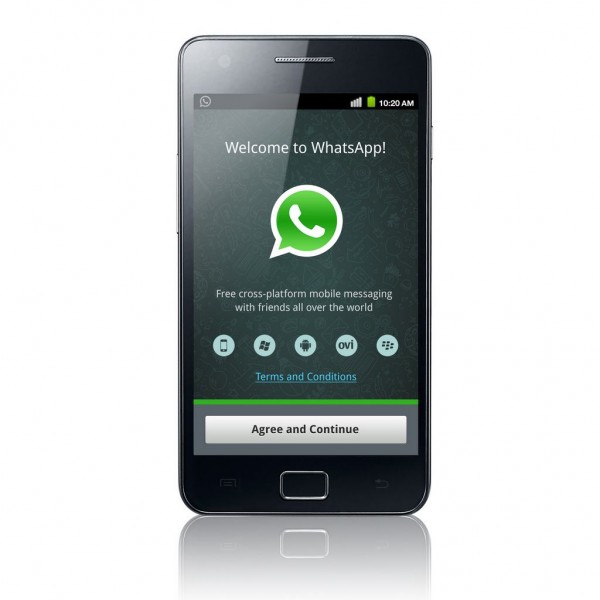 Sometimes, the numbers tell the story best.
WhatsApp, that instant messaging service fast replacing SMS as the preferred way to text friends, is estimated to have as many as 200 to 300 million users worldwide. Today, there could be billions of WhatsApp messages sent every day, because back in 2011, a long time ago in cyberspace, the number had crossed a billion a day.
Now, compare that with the 1.78 billion SMSes sent in Singapore in December 2012. Yes, that's an entire month.
If nothing else, that shows you the scale of things. It's something that SingTel and StarHub will have to take heed, as they decide to take on the likes of WhatsApp by coming up with their own messaging apps.
Once the biggest fish in a pond, today's telecom operators often find themselves out at sea, facing much bigger fish. These come in the behemoth form of Google, Facebook and Apple. Even WhatsApp is bigger than the telcos here, if you count the number of messages it handles.
In the past, third-party mobile developers had only one way to reach users – through telcos. If SingTel or StarHub said no to their app, they got zero for their hard work.
Today, small developers reach out directly to users. The difference? The smartphone can easily access millions of apps directly from stores from Apple, Google, Microsoft and BlackBerry.
If an app takes too long to load, the telco gets the rap. When the user pays for the app, the developer gets most of the money. The big boys who run the stores get a cut. Telcos get nothing. Unsurprisingly, they now want their own apps.
If only they'd stop to think again. Pitting themselves against WhatsApp, how do they compete with a global network of already-connected users? How will they rope in new users and convince them to switch over to a network where they'd find fewer friends? Users might have to pay more too.
WhatsApp is free for the first year and costs 99 US cents a year afterwards. How many free messages are telcos going to give away to beat that?
That's just one question they have to answer, if they are to have any chance of taking on these so-called "OTT" or over-the-top services like WhatsApp. Telcos hate them because they let users bypass traditional charges for SMSes and voice calls. Yet, they are so popular with users because they offer flexibility and low cost.
Think about e-mail. Before Gmail, Yahoo and Hotmail came along, the e-mail downloaded from your service provider, say SingNet, was all you had.
Today, the Web-based services mean you can have your messages on any computer, tablet or phone. Who cares for e-mail from your Internet service provider?
The same is happening with SMS. Instead of worrying about the 160-character limit and only sending to one friend at a time, WhatsApp lets you chat freely in a group without fuss. And it's just one app. Others like Viber, Google Talk and Skype all let you chat and make voice calls, and you don't have to pay your telco to use them.
What can telcos do? They can change things, by coming up with their own apps. They can start their own app stores. They can team up with other telcos in the same boat. Indeed, the entire worldwide grouping of cellphone operators – the GSM Association – did try to do this before. They failed.
One reason is scale. Another is just plain short-sightedness.
Telcos often complain that they have been forced to upgrade their networks to cater to the added traffic from Internet services such as WhatsApp, while receiving no extra revenue for them.
Yet, they forget that they and only they own the networks. Without them, even with their so-called "dumb data pipes" that are now so out of vogue, nothing works.
And if they don't make money from their networks in the long term, nothing works either. Never mind WhatsApp, YouTube or Facebook. Everyone still needs telcos as part of the equation.
They can correct the market too. As SingTel has done last year, telcos can cut the amount of free data bundled with its smartphone plans. If users want to keep using these OTT services, they have to pay more.
Telcos can also work directly with these OTT players. Instead of fighting WhatsApp, they can partner the company by providing a better chat service than its rivals. They can "reserve a lane" on their network so that these services run smoothly and you get your messages on time. They can charge a fee for this improved experience.
Not one of these strategies is revolutionary or even new. Yet, they benefit the user and make the industry tick at the same time.
What would be infinitely more difficult is to take on already-popular online services, wasting time and cost doing so, while still failing to get any attention from users who have long moved on.