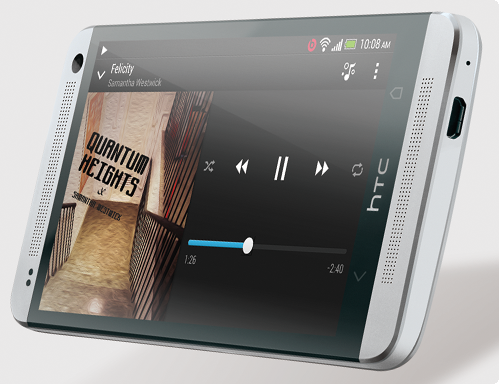 (photo credit: HTC)
There's a new contender for the hottest Android phone and it's HTC's One smartphone just unveiled moments ago in London and New York.
It comes with an almost edge-to-edge 4.7-inch Full HD screen and a number of new features such as an "UltraPixel" camera that promises to shoot better pictures in low light.
Also in this slim 143-gram frame: a new Qualcomm Snapdragon 600 quad-core chip running at 1.7GHz, 2GB RAM, 32GB or 64GB storage and a handy 2,300mAh battery. The Taiwanese phone maker appears to have pulled out all the stops for 2013, after having a tough 2012.
It knows it has to. Sony had raised the game just last month with its Xperia Z, which sported a great design, impressive camera and a sharp Full HD screen stretched over a screen just 5 inches wide diagonally.
Well, how about cramming the same number of pixels in an even smaller 4.7-inch screen on the HTC One? That's 468 pixels per inch, which translates to a really sharp display.
It's arguable whether the extra detail can be seen in everyday tasks, but you can be sure HTC will promote its smaller but sharper screen over other Android rivals.
When it comes to shooting pictures, the HTC One's new UltraPixel camera is said to be able to capture 300 per cent more light. This is expected to overcome one of the bugbears of shooting with a phone – poorly-lit images when taking shots in low light.
The Taiwanese phone maker will also be keen to push its unique experience as a selling point over just hardware.
The Sense interface, a love-it-or-hate-it thing for many users, now comes with flattened icons more akin to Android's new look. However, it is quite different from the stock Google operating system.
The company has placed a live feed widget of sorts on the home screen. Here, you can either customise your own Facebook feed, or add from a number of content providers over the company's so-called Blinkfeed service.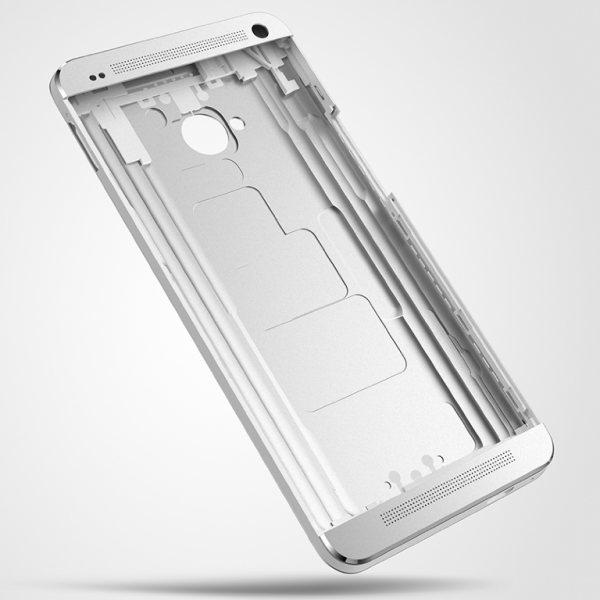 It's hard to say if the HTC One will bring the company back in the game against the likes of Samsung, which has almost unilaterally gobbled up the lion's share of the Android market last year.
In terms of hardware and interface, HTC hasn't done much wrong in 2012, to be fair. The HTC One X, last year's flagship, was the best Android phone in many techies' minds, bettering Samsung's Galaxy S III. Yet, it never flew with many consumers switching from Apple's disappointing iPhone last year.
What HTC has going for it is excellent design. The new One has an aluminium body reminiscent of HTC phones of old, possibly giving users a more solid feel than Samsung's somewhat plasticky finish.
Yet, it's not going to be all so easy to beat back the competition when the new phone emerges worldwide in March. Besides Samsung, Sony seems to be re-emerging as a credible challenger as well.
At least in mature markets, the Taiwanese phone maker has to win over iPhone users switching over to Android. So far, they seem to have defaulted to Samsung.