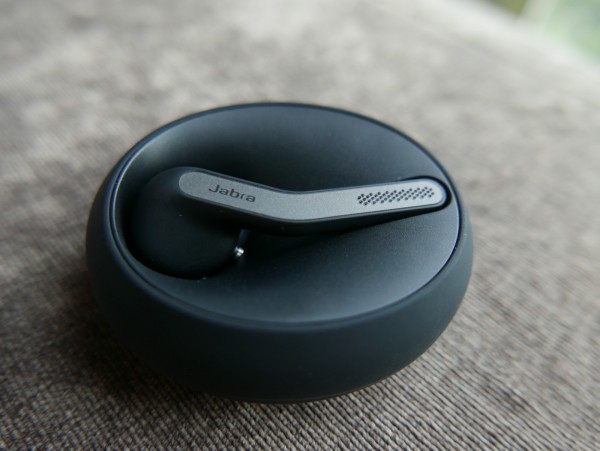 There is no shortage of Bluetooth earpieces these days, with some starting from S$50, so why pick an expensive one that goes for more than S$200? Specifically, S$219, for the new Jabra Eclipse?
It's the wow factor you get from a gadget you thought had been done to death. Yes, the Eclipse is a Bluetooth earpiece to take phone calls, but it is among the best of the lot today.
For this price, you'd expect the best sound quality and ease of use, and the tiny earpiece scores high in these areas.
With a "music-grade" speaker, you get superb sound quality. I actually played back a few YouTube videos via a Sony Xperia Z5 Premium phone and the sound was reminiscent of a pair of decent earphones, albeit in mono mode.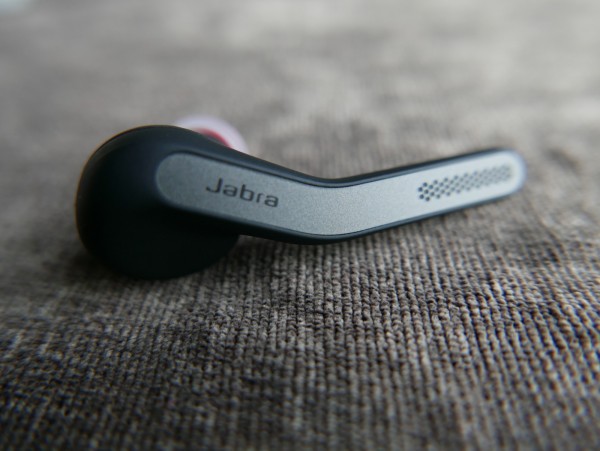 Of course, why you'd put on the Eclipse is for important calls. You may tolerate a bit of noise during that quick call to your wife to pick up the kids, but an hour-long conference call to your boss? This is where audio quality comes in.
I've been using previous Jabra Bluetooth earpieces and I've always been impressed by the sound quality. The Eclipse doesn't disappoint, from what I gathered with a number of conference calls I had with it.
Even in a crowded cafe, I don't expect the other party to pick up on the noise in the background, thanks to the noise cancellation in place.
The earpiece also supports HD Voice, so if your phone and cellphone operator offer the high quality phone calls, you should arguably get better sound as well.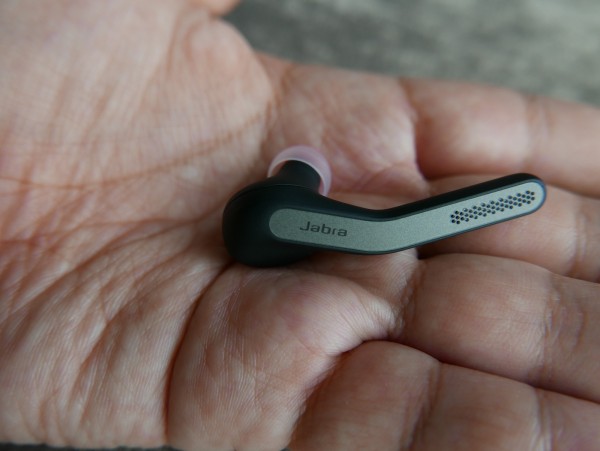 One surprising thing is how light the gadget is. At a mere 5.5 grams, or just a few paper clips' weight, this is not something that weighs on your ears.
That's great for long calls as well as long trips where you'd like to pack the earpiece in your bag or even in your pocket. That brings me to another impressive feature – the charging dock.
So small and pocketable, it is also a portable charger for your earpiece. So, you can juice up the earpiece and portable charger, then bring both on the go, and get a total of 10 hours of talk time.
The design, which features a smooth velvety texture, looks great and makes sense as well. For example, the magnetic connection ensures the earpiece snaps into place on the dock perfectly.
It is just one of the neat little touches that make the Eclipse such a joy to use and stand out from the crowd. With a motion sensor in the earpiece, you also get a friendly voice reminder on the talk time left, each time you place it on your ear.
There are a number of Jabra features you can use, such as a text message read-out from your phone, if you install an app on it. But ultimately, it's the ease of use and clear audio quality that will win over users.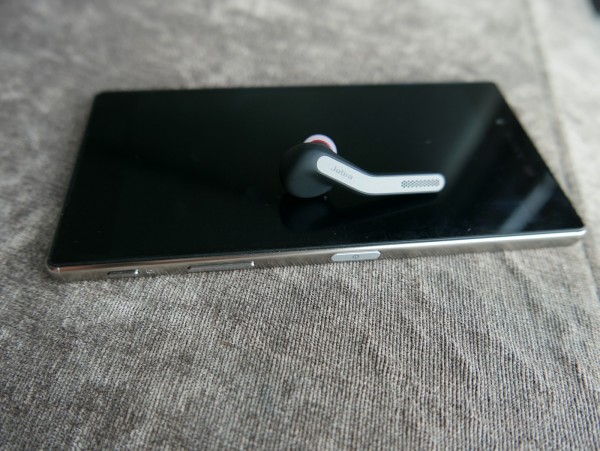 If there's one issue I'd raise, it's that the earpiece seems to be made for the right ear only. At least that is what Jabra seems to suggest.
Since I usually wear an earpiece on the left, I had to try the Eclipse on my preferred ear, of course. It still worked though I'm not sure if the microphone would be optimally placed (it's pointing up rather than down).
Still, I can get used to a change. I'm quite sure this is one of the best earpieces to have for the frequent work-related calls I have. Whether I'm sitting in my work room or in a hotel room overseas, the Eclipse seems easy to use and carry around.
Okay, there's one other sticking point – the price. At S$219, this is very expensive – a Xiaomi phone with "flagship performance" costs just S$10 more. If you can wait a little, Amazon is selling the Eclipse for US$129.99 (S$183), with free shipping.