Sony's new Xperia Z5 Premium will turn up in Singapore stores in November at a price of S$1,098, pitting the world's first smartphone with a 4K screen against Samsung's Galaxy S6 Edge+ and Apple's iPhone 6s Plus.
With a 5.5-inch screen, the flagship phone from the Japanese electronics firm is aimed at winning back customers who have spent top dollar on high-end rival offerings.
It is the largest in a revamped lineup that also includes a 5.2-inch Xperia Z5 (S$998) and a 4.6-inch Xperia Z5 Compact (S$828). The smaller phones will reach Singapore next month.
All three phones boast similar hardware under the cover – including a souped up camera and top-end processor – but are different mainly in their screen sizes and resolutions.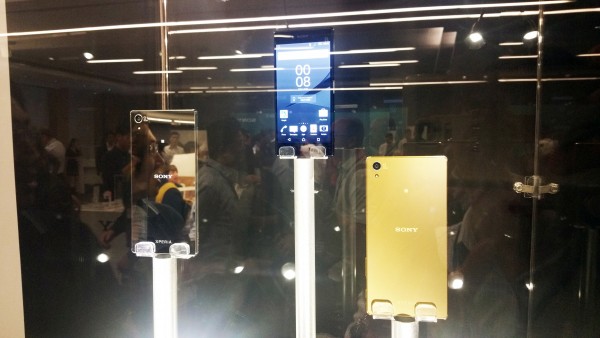 Unsurprisingly, the focus was on the flagship Xperia Z5 Premium today in Singapore, where Sony showed off the new range to the media.
The first 4K display on such a small screen has already raised questions since its launch earlier this month. Sony has clarified that the high resolution would only be used when users are viewing sharp images or videos, and not for regular interactions, so as to save power.
Can you tell the difference? Well, you can if you are staring at a high-resolution image with fine grain detail. Plus, if you compare the Xperia Z5 Premium next to a regular Full HD phone, as what Sony did today.
Will people buy the phone for the sharper screen? Surely, there will be those who chase the latest hardware. When you're paying the high price of S$1,098, you will be happy to have that little bit of advantage over another costly phone.
What's interesting is that Sony hasn't gone down the Quad HD route that rivals such as Samsung and LG have taken. This resolution (at 2,560 x 1,440) is in between Full HD (1,920 x 1,080) and 4K (3,840 x 2,160).
The updated Xperia Z5 still offers a Full HD resolution, which is by now common on cheaper offerings from the likes of Xiaomi and OnePlus.
And those phones can cost from S$500 to S$700, compared to the close to S$1,000 Sony is asking for the Xperia Z5.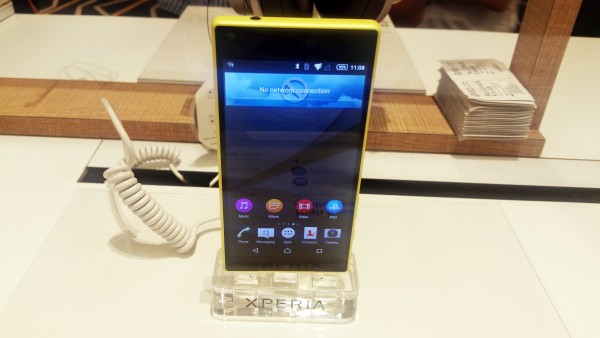 The same for the lowest end version of the new trio of Xperia phones. The Xperia Z5 Compact sports only a 1,280 x 720 screen, which is really in the realm of low-end models such as the S$299 Lenovo A7000 today.
Screen resolution, of course, is just one factor. The rest of the hardware on the Xperia Z5 and Z5 compact outshine those on budget phones, to be fair. Plus, lower resolutions could let users keep their phones running for the promised two days.
Still, the comparisons will be stark for many users who want the best hardware for every dollar shelled out. What Sony has to do is convince users of the interesting upgrades in the new phones.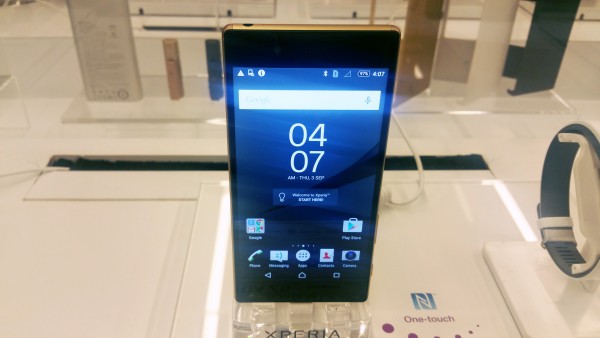 First, the 23-megapixel camera is said to offer better stability than rivals from Samsung and Apple. It also shoots better in dim light, as I saw today at a demo in a dark room with two other phones from Apple and Samsung.
The fingerprint sensor, smartly placed on the power button where you thumb is likely to rest on, is also a nice touch. This way, you can hold your phone with one hand and easily unlock it without any fuss.
The question is whether consumers will buy into all these features. Or will they think the new Xperias are just slight upgrades over similar-looking versions from the recent past?
One thing's certain – Sony has a lot of selling to do in a market filled with low-cost rivals like Xiaomi and competitors such as Samsung that have deep pockets for marketing.
We'll have a more in-depth look at the new phones when we get our hands on a review unit soon. Look out for the review soon.