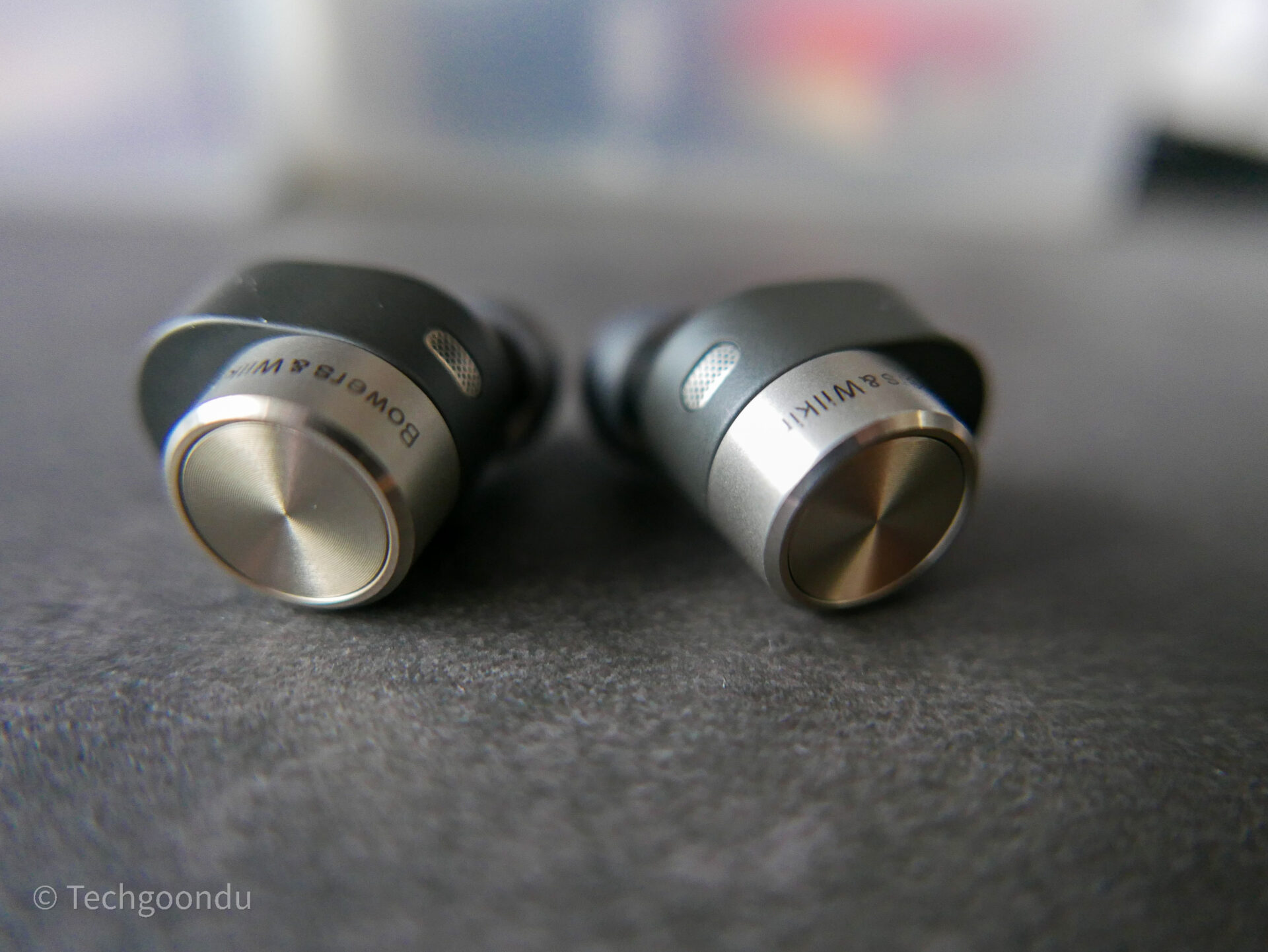 Putting on the Bowers and Wilkins PI7 earphones for the first time, I expected nothing less than the best audio quality from the well-regarded British hi-fi brand.
I wasn't disappointed. The sound is easily one of the most enjoyable out of the box, rivalling my previous favourites in the Sennheiser Momentum True Wireless 2 and the Sony WF-1000XM3.
I don't have the two other sets of earphones to compare side by side but both the Sennheiser and Sony earphones required a bit of tweaking with the equaliser settings to get things closer to preference.
The B&W PI7, however, are excellent out of the box, showing a transparent, engaging and natural sound that is hard not to like. No, actually, they are quite a joy to use.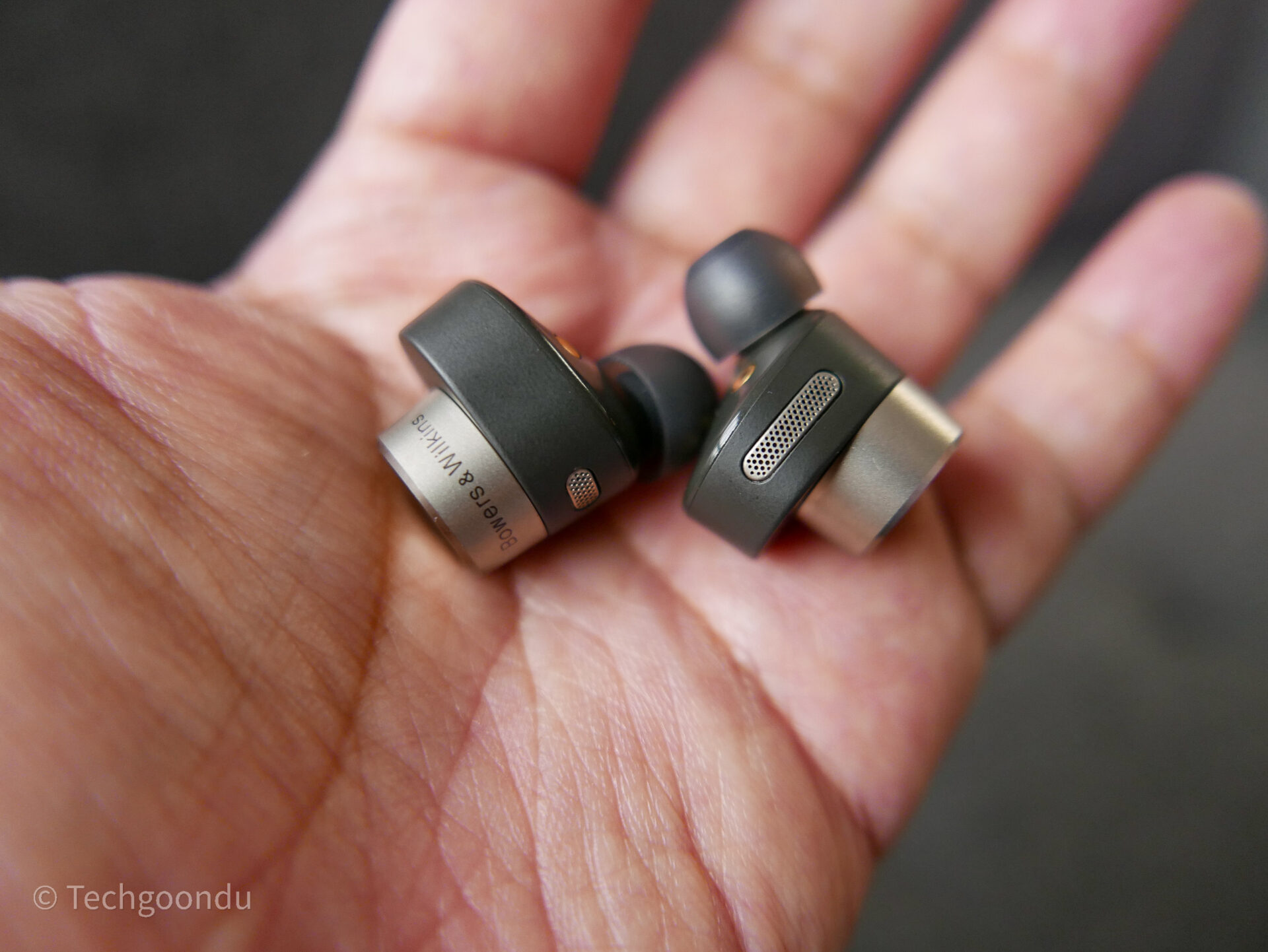 I'd ask you to fire up some Latin jazz tracks, like with musician Cucurucho Valdes' live performances, on Tidal. In many of the tracks, the piano stands out well against a number of other instruments, like the percussion and double bass also on stage. There's good separation.
What's also impressive is the excellent range that the B&W PI7 can deliver. Highs on the piano shine but are not brittle. The percussion is solid and fast and there is good extension on the double bass. All turn up realistically to form a coherent sonic image.
When it comes to vocals, I also like the good balance offered by the earphones. There's none of the overly tuned audio that can end up a little too lean or bloated if you just tweak the equaliser settings a little too much.
This comes through when I fire up the duet album, A Wonderful World, from Tony Bennett and k.d. lang. There is a fullness and weight to the vocals, given the classic material, but they are lifted in moments that require brevity, like in the track A Kiss to Build a Dream On.
The control that makes this possible is possibly down to the four drivers that B&W has packed in. In each ear bud, you have a "balanced armature" driver for the highs and a 9.2mm driver for mids and lows. Each one is powered by an individual amplifier.
Perhaps there's nothing tougher than Christopher Nolan's Tenet movie soundtrack to get your sonic gear really in a tangle. Here, the B&W PI7 earphones perform decently if not always perfectly.
They are generally dynamic enough to meet the fast transitions between high and low, loud and silent, and once again, the bass extension and control are good. A bit more detail extraction might be welcome, if I'm picky, but there's a lot going on in these tracks, to be fair.
All said, I'd still happily have the B&W PI7 with me for most of the music that I usually play on my travels or in my study room. There's little to be unhappy about.
This extends to the noise cancelling, which is more than decent. It cuts out background noise well, whether you set it on "auto" in the B&W app or have it always on. I can hardly hear anything other than the music when I have the earphones on and am focusing on writing an article.
The earphones are both comfortable and engaging to listen to for hours. A big reason for that is the lightweight design, which means they don't weigh down on your ears.
Speaking of that, the concentric metallic design on the ear buds also brings a touch of class. The bronze colour somehow reminds me of a nice old Lexus car's interior, which is understated yet attractive.
A little disappointing, though, are the touch controls. They let you easily control playback and skip tracks, but somehow don't allow you to adjust your volume. You'd need your phone to do that.
The B&W app is pretty and nice but lacks controls for, say, equaliser settings, for some reason. Fortunately, the earphones work well for me out of the box and need no tweaking.
The app is also a little difficult to set up at first – make sure you follow the steps in the quickstart manual and don't rush to pair your headphones, as I did with my Samsung Galaxy S20+, or you might have issues streaming the music to your phone.
The charging case, though reminiscent of other similar true wireless earphones, has one trick up its sleeve – it can be plugged in to a music source, like your desktop PC or an inflight entertainment system, and act as a transmitter to stream to your earphones wirelessly.
It also supports wireless charging so you can leave it on your phone's charging pad and forget about it. The earphones are expected to play for four hours straight, before needing to be recharged.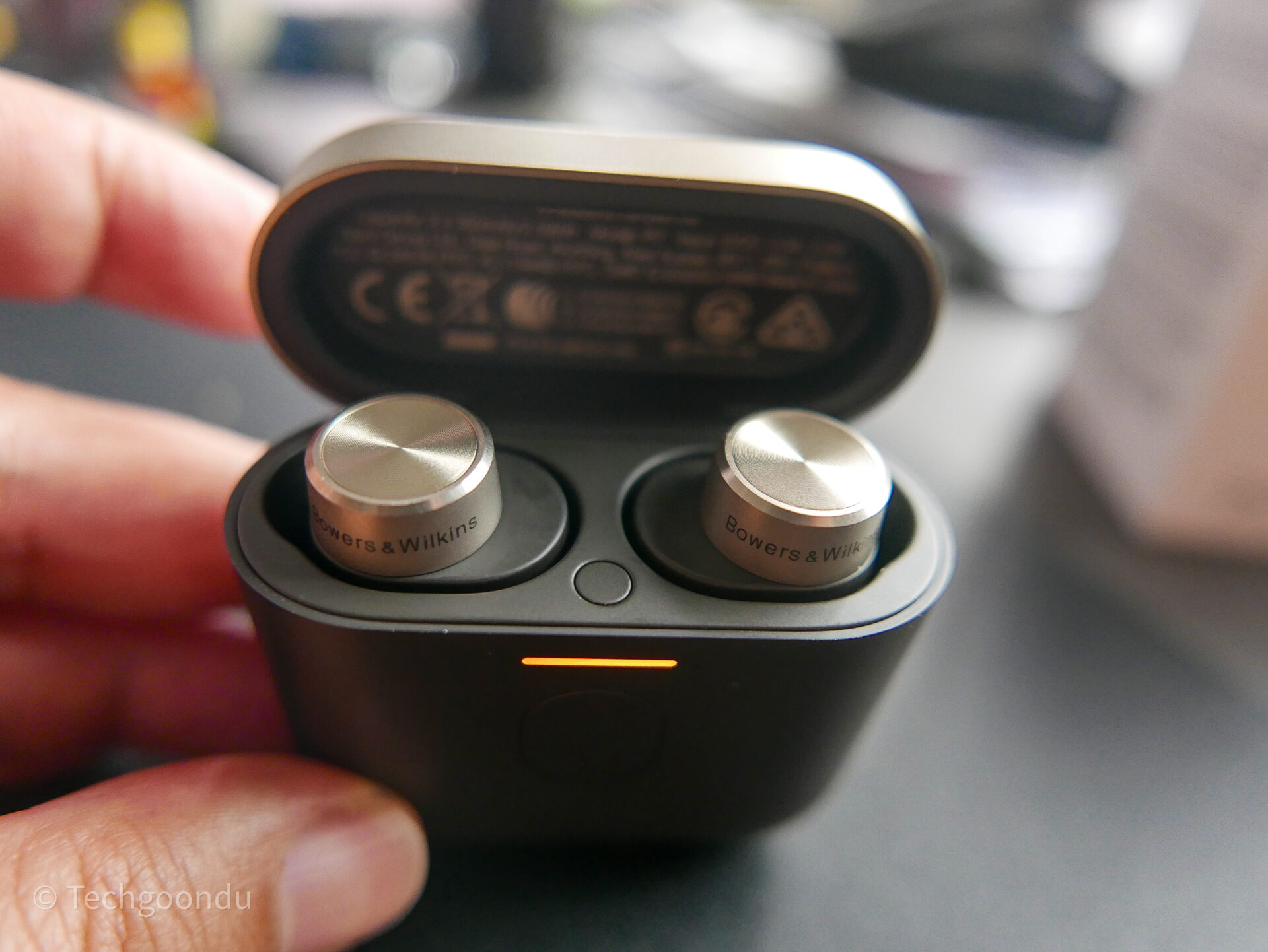 The B&W PI7 are a pair of earphones I'd quite easily recommend if money is no object. Excellent audio and build quality are what the company has delivered once again.
However, the earphones will cost you S$602. That's more expensive than the Sennheiser Momentum True Wireless 2 (S$449) and the newly available Sony WF-1000XM4 (S$S$379), both of which are top notch too.
Is the value-added feature of having the case as a wireless transmitter worth the extra cost? Some users might like that convenience. Another plus is the excellent out-of-box experience, with impressive audio right off the bat.
Price the PI7 a bit lower and the B&W will surely have a winner. Perhaps it is confident of its first true wireless earphones, seeing how its premium headphones have won over fans in the past.
I'd say give the PI7 earphones a listen at the shop – you might be impressed enough to pony up what B&W is asking for. If not, there are always cheaper options that are highly competitive as well.