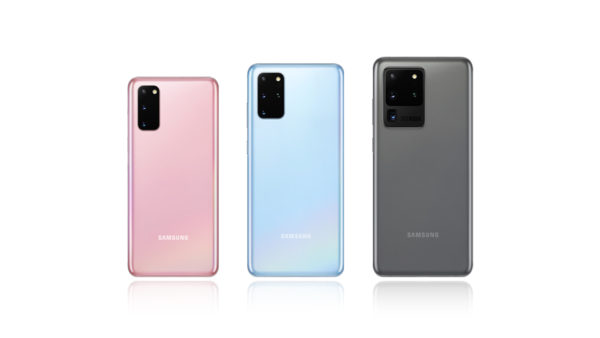 Another year, another new flagship smartphone that is now more expensive than the laptop that you use for at least three years. That's the feeling you might get seeing the Samsung Galaxy S20 out last week.
However, this year's latest and greatest from the South Korean company aren't just a quick refresh. Yes, they look similar to previous models, but it's clear Samsung has put much effort into mobile photography this time.
The three variants of the new phone each come with its own appeal – the entry-level Galaxy S20 (S$1,298) is already pretty decent with its 6.2-inch screen; the Galaxy S20+ (S$1,498) has a heftier camera and larger 6.7-inch screen; while the top-end Galaxy S20 Ultra (S$1,898) is loaded with a large camera array as well as a humongous 6.9-inch screen.
So, yes, you can call them S, M and L, like sizes of clothing. Place them next to one another and the most obvious thing is how big or small each one is.
Design
There's no denying that the three new Galaxy S20 models all look so similar. If you're simply looking for the latest flagship phone with most of the bells and whistles, I'd suggest the most affordable (relatively speaking here) Galaxy S20.
It has the same Infinity-O display that is found in all Galaxy S20s, which means you get a small little punch-hole camera in the middle of the screen, and do away with an ugly notch you'd find on an Apple iPhone.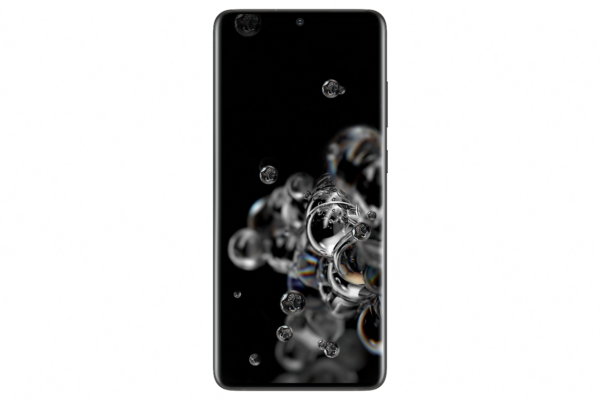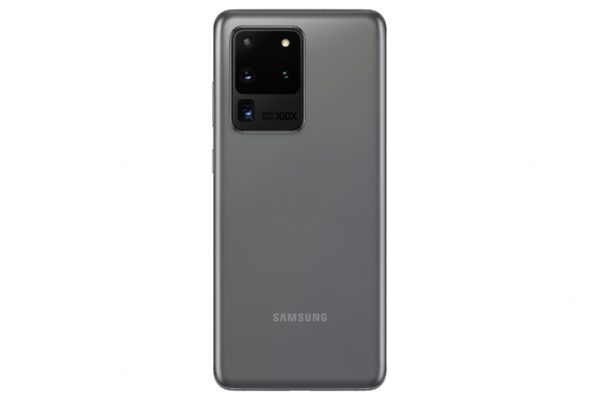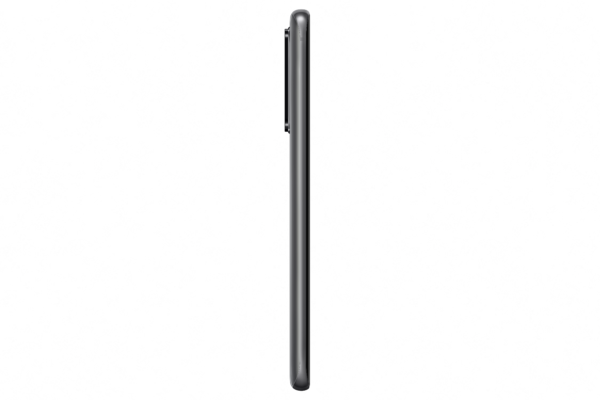 Do note the weight, though. The Galaxy S20 tips the scales at just 163g, but the Galaxy S20+ comes in at 186g and the Galaxy S20 Ultra is clearly heavier in your hands at 220g.
The design here is similar to last year's Galaxy Note 10, which by the way is a great find now if you can get the basic unit under S$900 in the market. Certainly a good bargain compared to the latest shiny models.
Screen
One of the first things you'd find about the new Samsung phones is their size. The smaller 6.2-inch screen on the Galaxy S20 makes it more pocketable, so you won't have to worry about a bulge in your jeans pocket.
I find the Galaxy S20+ a little big with its 6.7-inch screen, while the Galaxy S20 Ultra feels a little unwieldy, especially when you're holding the phone and swiping on its 6.9-inch screen with one hand. Just for comparison, the very first Samsung tablet back in 2010 only came with a 7-inch screen.
Obviously, the larger screens give you a better experience when watching your Netflix movies on a plane. They also serve to replace a tablet for many tasks, such as reading news and even editing documents.
Would that be a good enough reason to bring a bulkier phone around? Well, this varies from person to person, for example, if you carry a handbag that can hold the phone or if you stick it in your pocket most of the time.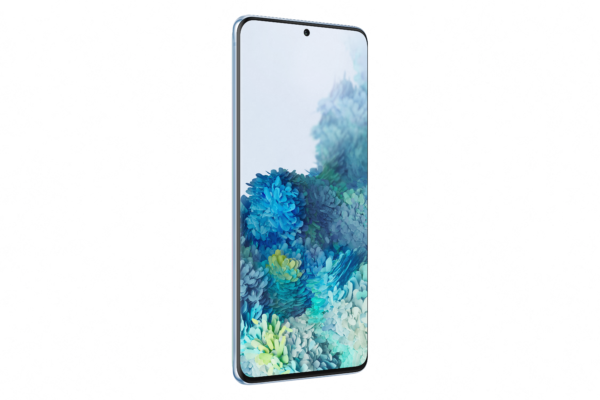 The good news is that all three Galaxy S20 models offer Quad HD+ resolution (3,200 x 1,440), which is very sharp, as well as HDR10+ certification for movie buffs looking out for great visual effects on the move.
There's also 120Hz display support across the models, but if you fire it up the resolution drops from the sharpest settings. Some users might use that to gain an edge in online games (since you can see things a split second faster), but I doubt it makes a big difference.
Camera
The big upgrade is in the cameras onboard. For this, I'll start with the top-end Galaxy S20 Ultra, which is leaps ahead of its smaller siblings.
On it, you'll find a quad-camera array at the back, most impressive of which is the 48-megapixel camera that offers a 10x "hybrid zoom" that goes all the way up 100x through software extrapolation. Yes, it lets you look into items kilometres away.
I tried this at a demo in Singapore last week and indeed, you can spot and capture items well out of reach of regular cameras, let alone a phone camera.
However, this is obviously not optical zoom (you'd need a huge telephoto lens for that) so expect details to be coarse because the software is filling in details that are missing in a photo. Plus, don't forget you'll need a tripod if you're zooming in that much.
The good news, of course, is that you don't have to push it to the extreme. Along the way to 100x, the image quality may not deteriorate as much. So, you can use the Galaxy S20 Ultra to capture, say, a squirrel you spot at a park.
The Galaxy S20 Ultra also sports a 108-megapixel wide-angle camera that will come in handy for everyday shots. Plus, an ultra-wide 12-megapixel camera will handle, say, landscape shots of the a long stretch of beach in Bali.
To round things off, you also get a depth sensor which should help in sensing the depth of objects and thus make for better bokeh or more dramatic low depth of field shots.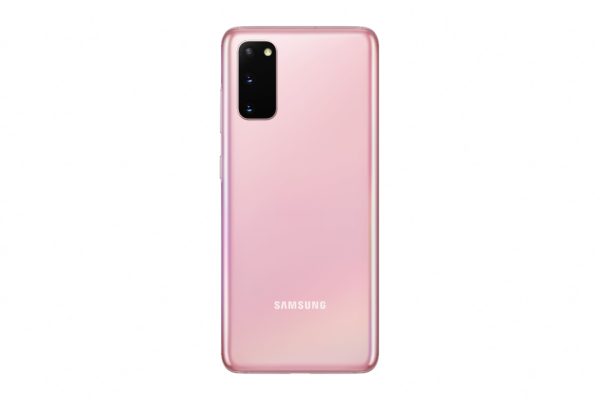 If you choose the Galaxy S20+ or Galaxy S20, you lose the 100x zoom and 108-megapixel camera. Both models will have a 12-megapixel ultrawide camera, a 12-megapixel wide-angle camera and a 64-megapixel telephoto camera. The more expensive Galaxy S20+ gets an additional depth sensor.
So, depending on how you feel about the fancy camera features on the new flagship series, you may or may not think the Galaxy S20 Ultra is worth its cost and weight.
Don't forget the huge camera array at the back means the phone doesn't rest flat on a table. Yeah, the Apple iPhone also has a huge camera array but Samsung seems to think that it can get away with it as well, since Apple's done it.
I don't think it's a good look. Personally, I don't think I'd be using the zoom much or the extremely high megapixel count – unless I want to crop out a lot of stuff often – so I'd go with either of the two smaller units.
Performance
All three models in Singapore should get the same processor – a 7-nanometre octa-core Exynos 990 processor – so there is little to differentiate them here.
However, what you get in terms of memory is different. The top-end Galaxy S20 Ultra gets 12GB of memory, while the other two models come with 8GB. All three will have 128GB of storage, with a microSD card slot offering 1TB capacity.
Note that the Galaxy S20 Ultra is a 5G-only phone, so that's what you get as well in Singapore, even though we only have 4G networks for now. Samsung has said that it will offer software updates to support future 5G networks when they become available here.
On a positive note, the larger phones come with more battery to power up the additional features. The Galaxy S20 Ultra packs in 5,000mAh, a good amount, while the Galaxy S20+ has 4,500mAh and the Galaxy S20 has 4,000mAh. All are decent, if you compare to rival flagship models.
Which Galaxy S20 for whom?
To be sure, the Galaxy S20 phones don't have the attention-grabbing design of a foldable phone like the Galaxy Z Flip launched at the same time last week.
However, they do have one thing over their sleeker rival – they can keep out rain, sweat and grime better because they are IP68-rated. Yes, all three Galaxy S20 models offer that.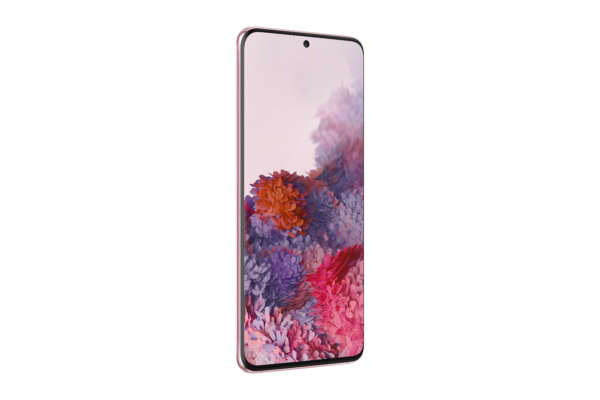 If I have to choose, I'd go with the basic Galaxy S20 (S$1,298) because it offers most of the bells and whistles and is smaller and easier to slide into a pocket. It is also easier on the pocket, at a time when such flagship phones cost more than S$1,000 each.
The S$1,898 Galaxy S20 Ultra is really for folks who want to have the latest and greatest. Sure, the 100x zoom is interesting, but it seems like a novelty that might wear off… unless you find things to regularly zoom in on.
What about the middle of the pack? Well, the Galaxy S20+ is closer in size to the Galaxy S20 Ultra, yet it doesn't have the most important selling point – the better camera.
It is priced more closely to the smaller Galaxy S20, so if you want a larger screen to watch Netflix on, the additional S$200 over the entry-level model might be worth the expense for the S$1,498 Galaxy S20+.
Of course, not everyone would want to spend today's crazy amounts on phones. You can still pick a number of mid-range phones going under S$700, for example. Or go for slightly older flagship models, such as the Galaxy Note 10.