If you are still doubting the potential of Chinese smartphone makers in giving Samsung, Apple and LG a run for their money, just take a look at Xiaomi's Mi Note.
From its curved back glass panel and gorgeous display to its photographic prowess, the Mi Note shows off what the five-year-old startup is capable of today and in the future.
Design
Detractors may argue that the Mi Note resembles the Apple iPhone 6 Plus, but so do other phones like the Samsung Galaxy S6. After all, there are only that many ways you can design a smartphone. But look deeper and you'll realise that the Mi Note is able to hold its own against more expensive rivals with a design that exudes elegance and simplicity.
For a start, the Mi Note is all glass and metal. An aluminium rim with chamfered edges defines the shape of the device. On the front and back, you'll find two slabs of Gorilla Glass 3 panels that are tapered along the edges. The result – a solidly-built device that feels as premium as any high-end phone in the market.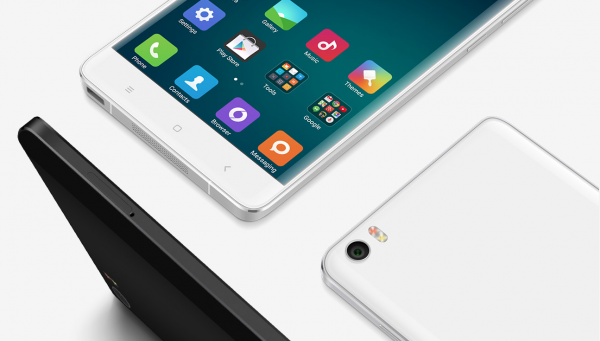 During the Mi Note's launch event earlier this year, Xiaomi's head honcho Lei Jun emphasised the durability of the glass panels with a video that showed the phone surviving a drop from a height of 1.5 meters. That said, he was quick to warn the audience to be careful with the Mi Note, as repairs can be costly.
Although I had no intention of performing a drop test for this review, the Mi Note once slipped off from my sofa (no thanks to its smooth surfaces) while I was sitting next to it. Apart from a slight dent on the chamfered edge, the phone was largely unscathed.
The Mi Note's other design accents are pretty standard-fare. A speaker grille and USB port at the bottom, and headphone jack at the top. Behind the phone lies an LED flash and camera that's completely flushed with the surface – unlike the iPhone 6 Plus. More on the Mi Note's camera capabilities later.
User interface and performance
As I'm penning this review, Xiaomi is getting ready for the global launch of MIUI 7 on August 19. Unlike the Android 4.4 KitKat based MIUI 6 that powers the Mi Note, MIUI 7 should come with the long-awaited Android 5.0 Lollipop update.
We know it takes time to get a new version of Android to work with MIUI, but the waiting time is far too long, especially since all major Android smartphone makers have already rolled out Android 5.0 to their devices.
More so for the Lollipop update, which touts several key enhancements under the hood such as Android Runtime that improves app performance.
That's not to say MIUI 6 is lacking. For one thing, it includes a handful of Lollipop features, such as notifications that pop up on the lock screen and on top of whatever app you are using.
MIUI 6 also brings actionable notifications. For example, if you receive an SMS, you can reply to it without having to open the SMS app. Unfortunately, this function doesn't work with other services like WhatsApp, FB Messenger or Hangouts.
Rounding up MIUI's Lollipop-inspired features are the Do Not Disturb mode – which silences all activity notifications, except calls from people in the exception list – and the ability to bypass passcodes and patterns on the lock screen when a trusted Bluetooth device, like a smartwatch, is connected.
MIUI is known for its silky smooth performance and clean user interface – albeit a heavily-skinned one. It lived up to its name on the Mi Note, which is more than capable of taking on apps and games without slowing down. The 3GB of memory and 64GB of onboard storage helps too.
The lack of expandable storage on the Mi Note and other high-end Android handsets due to performance and usability issues with SD cards is disappointing.
But hopefully, Android device makers will start making SD card support a standard feature once Android M is ready. Apparently, Google will make it possible to treat an SD card like internal storage in Android M, allowing users to install apps directly on the card.
While speedsters may baulk at the use of Qualcomm's Snapdragon 801 on the Mi Note, most folks wouldn't notice the speed boost afforded by a faster processor in everyday tasks like checking e-mails and browsing Facebook news feeds.
Still, if you need that extra shot in the arm, just turn on the Performance mode, which does away with CPU throttling – at the expense of battery life.
Display
The Mi Note's 5.7-inch full HD display from Sharp/JDI is simply gorgeous. While the IPS screen may not look as sharp as a 2K screen, it makes up for it with deep blacks, vibrant hues and pure whites. In fact, there's an addictive AMOLED quality to the display that kept me glued to the phone.
I also liked its sunlight mode, which adjusts each pixel in the brightest and darkest areas of an image without maxing out the screen brightness for the whole display. The result is a highly readable screen when I was out in Singapore's hot afternoon sun.
Interestingly, Xiaomi has also included a "Read mode", which reduces glare and makes things easier on the eye. While it's great for reading e-books, the yellowish tinge in this mode also means you get less accurate colours while reading a webpage with images.
Camera
The Mi Note's 13-megapixel rear camera from Sony with optical image stabilisation (OIS) takes excellent shots, especially in low-light conditions. Night shots appeared relatively sharp with my less than steady hands, during my try-out.
There's also an auto HDR option that automatically takes photos with a high dynamic range based on lighting conditions. I liked that the camera starts up pretty quickly, and lets you adjust image exposure in real time after I zoom in on a subject.
There's a selfie mode, too. I'm not a big fan of selfies, but the Mi Note takes surprisingly good shots with its four-megapixel front shooter, which Xiaomi claims is of the ultra-pixel variety found on the HTC One M7 and M8.
Adding a dose of fun to the camera are photo filters, plus an age indicator that tells you how old you are – though you can manipulate this 'age' by adjusting the angle of your shot.
And finally, those who crave for more control over their shots can fire up the manual mode, which lets you tweak things like white balance, exposure time and ISO settings. Here are some of the sample shots I took.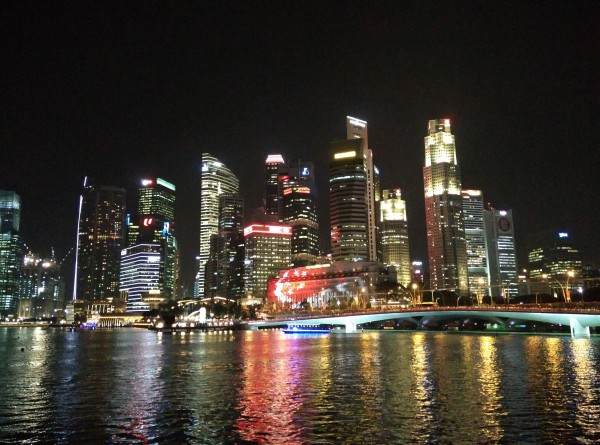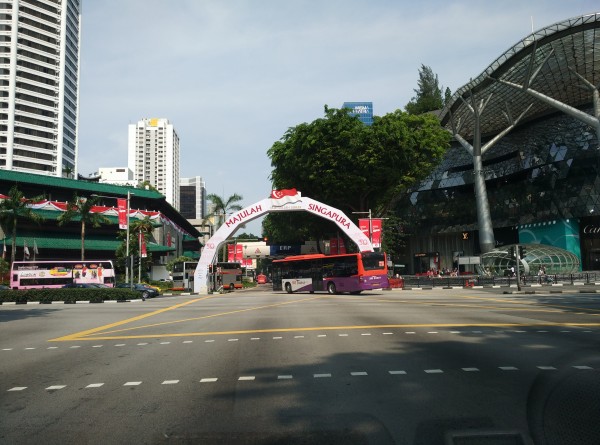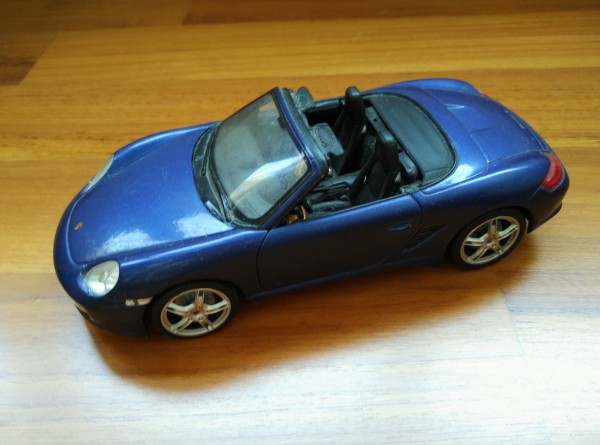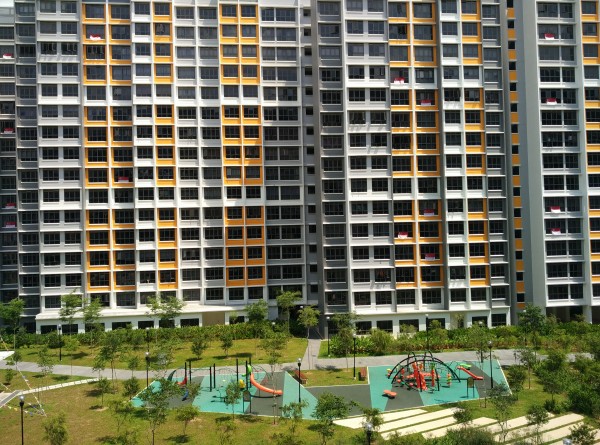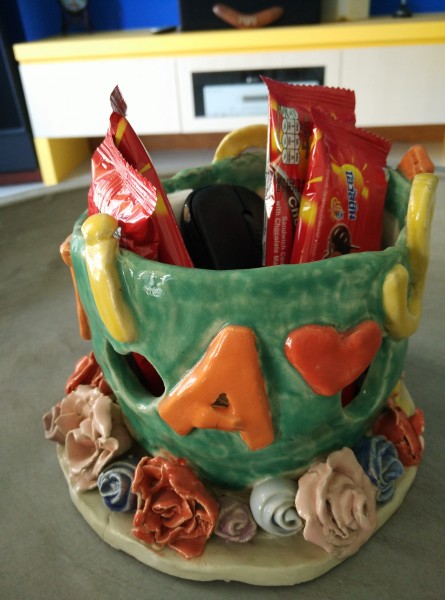 Audio
It's rare to see smartphone makers focus on audio quality. The Mi Note is possibly the only smartphone I know of that uses a mobile variant (ES9018K2M) of the well-regarded Sabre ES9018 DAC from ESS Technology.
That said, the implementation of any DAC is far more important than the chip itself. The Mi Note has also packed in a two-stage amplifier comprising two Texas Instruments OPA1612s and two custom ADI ADA4896s that can supposedly drive 600-ohm headphones.
In my listening tests using Bowers & Wilkins' P5 Wireless headphones, the Mi Note, which is capable of decoding 192kHz/24-bit tracks, brought out the sparkle in a high-res version of Tsiftetelli, a track in Pavlo's Mediterranean Nights.
The stereo separation was clear and I could clearly make out the drums and percussion instruments. However, the same track played through my desk-bound NAD D 3020 sounded richer and more dynamic, so don't think of the Mi Note as a replacement for your standalone amp just yet.
Battery life
With the Mi Note's slim 6.95mm body, it takes an engineering feat to pack in a 3,000mAh battery. That translates to great battery life of about a day and a half of browsing, texting and chatting, in my experience.
Final thoughts
It's hard to fathom how Xiaomi manages to sell the Mi Note for S$569, about half the price of high-end models from Apple and Samsung.
In some ways, the Mi Note is the result of the cut-throat Chinese smartphone market, where margins are wafer-thin and vendors are forced to constantly outdo each other through ever cheaper prices and innovation at the same time.
While this spells good news for consumers, whether this state of affairs is sustainable in the long term remains to be seen.