Sony is one of the most well-known electronics brands in the world, but its Android smartphones somehow always pale in comparison to their HTC and Samsung contemporaries.
Not anymore. Sony's latest flagship smartphones, the Xperia Z and ZL, are finally worthy of the Japanese company's brand name, and I managed to keep my drool off my hands for a few minutes to give both of them a spin.
Put simply, the Xperia Z is the sleekest phone I've ever seen. The front and back of its slim 7.9mm body is fitted edge-to-edge with smooth tempered glass and a highly reflective finish, lending it a very chic and sophisticated look.
Despite the seeming fragility, the phone is built to last. The glass has anti-shatter film applied, and is resistant to water and dust.
Unfortunately, the very glossy surface attracts an astonishing amount of fingerprints. Just look at what the demo unit looked like after I got my grubby hands on it for a minute or two.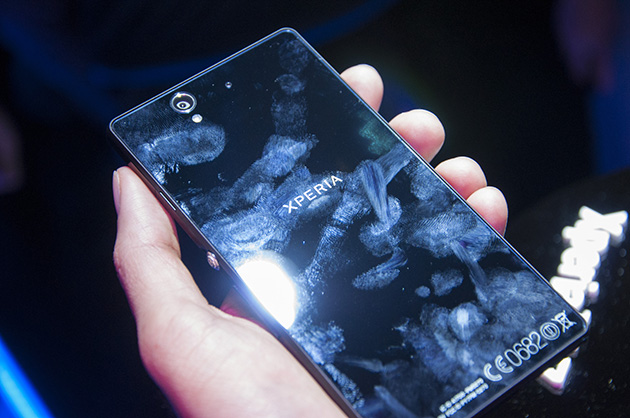 Tap the round lock button protruding from the Xperia Z's side, and the full HD (1,920 x 1,080) springs into life. Sony's "Reality Display" should need no introduction, as it's been in lots of other Xperia phones by now. It's one of the best mobile displays on the market, providing vivid but balanced colour with none of the garish over-saturation of AMOLED displays.
Under the hood, the Xperia Z is powered by a 1.5GHz quad-core Snapdragon processor with 2GB or RAM and runs on Android Jelly Bean. Performance is snappy with no sign of lag, although Sony's custom Android skin is really not that good-looking.
There's also an NFC chip which works nicely with Sony's other products, such as televisions and speakers. For instance, all you have to do to mirror a movie on your phone to a Bravia TV is touch the Xperia Z on the TV's remote control.
The 13-megapixel camera is accompanied by a full-featured camera software, which includes a never-ending burst mode that keeps taking photos until your phone's storage runs out, and an "intelligent auto" mode that automatically switches between various scene modes to the most appropriate one depending on where you point the lens.
With all that power, I'm not sure if the 2,330 mAh battery will be able to hold up under daily use, especially considering that it's driving more than 2 million pixels. Fortunately, Sony has added a battery stamina mode, which purportedly improves standby time by at least 4 times.
The Xperia Z is a very impressive phone indeed, with all the necessary specs for enthusiasts to tick off their check-boxes gleefully. The ZL, on the other hand, is a strange companion to the Z.
One would logically expect the ZL to be bigger than the Z, since L is usually used to mean "large", but the two phones actually have virtually identical specs.
Same screen size and resolution, same processor, same RAM, same camera… So what's different?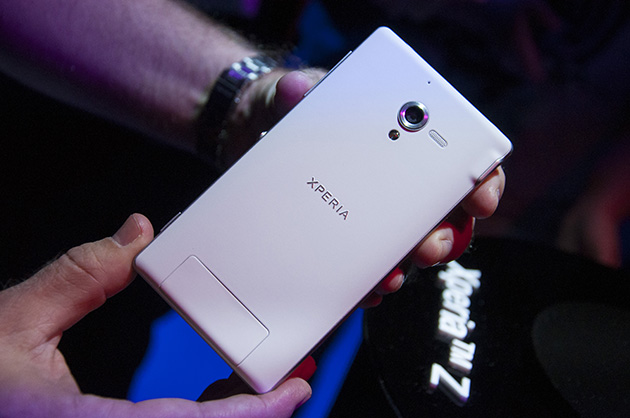 For one, it's actually thicker than the Xperia Z, and has a matte plastic back instead of glass. Unlike the Xperia Z, the Xperia ZL is not water and dust resistant, and its construction less seamless. It's definitely the uglier of the two.
As far as I can tell, the only reason you'll want the ZL over the Z is the former's slightly smaller physical footprint, and your possible preference for the ZL's design over the Z.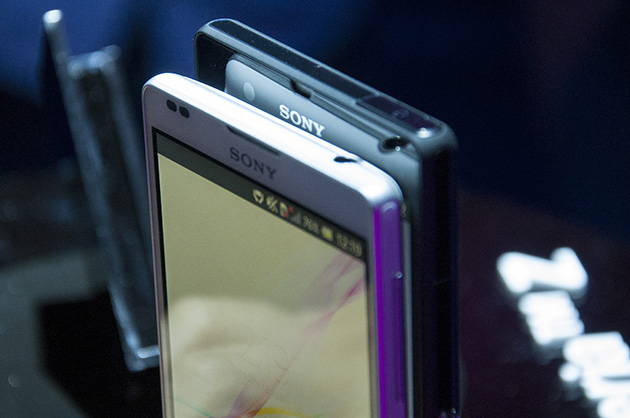 Honestly, this doesn't make a lot of sense. If Sony wanted to launch two phones, why not tier them so that one provides a more affordable option? No official pricing is available yet, but with the same high spec-ed innards, I don't think the final prices of these two phones will be very far apart.
In any case, Sony definitely has a winner on its hands. The Xperia Z is Sony's best Android phone to date, and doesn't skimp on the spec sheet. The official word on launch date is a very vague "Q1 2013", but that's not too long to wait for a smartphone as gorgeous as this, right?