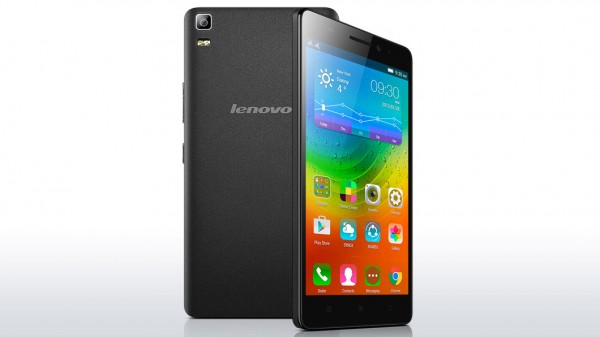 Lenovo is well known for its ThinkPad laptops and Yoga tablets, but the PC maker is far from being a household name in smartphone markets outside China.
But that is set to change as it makes a bigger push into emerging markets in the region through a slew of partnerships with online retailers such as Lazada in Southeast Asia and Flipkart in India.
Going by our experience with the Lenovo A7000, which went on sale in Singapore last month through Lazada, we think the Chinese PC maker has what it takes to crack the highly competitive smartphone market.
Retailing at S$229, the A7000 is a speed demon for its price tag. Powered by a Mediatek MT6752m octa-core 1.5 GHz processor, the device handles most apps with ease.
Multitasking is a joy, thanks to 2GB of RAM and Google's silky smooth Android 5.0 OS. In the Antutu benchmark test, the A7000 performed slightly better than the Xiaomi Mi 4 and Samsung Galaxy S5.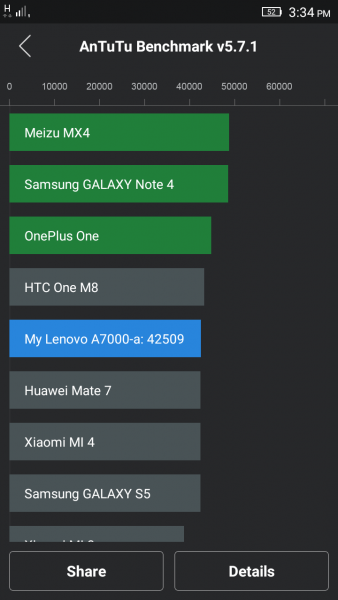 The A7000 will not win any design awards, given its uninspiring black plastic shell. Peel open the back cover and you will find a microSD card slot and two SIM slots, one of which supports 4G connectivity.
Given that the A7000 has just 8GB of storage, having a microSD card is essential if you want to use the phone as your primary device rather than as a traveller's phone. After installing a handful of apps, I was left with about 1GB of storage.
The A7000's 5.5-inch 1,280 x 720 IPS display has none of the yellow tinge associated with AMOLED displays. Onscreen colours are bright and accurate, though text and images are not as sharp as what you'll see on the QHD screens of high-end smartphones.
Lenovo has billed the phone as a multimedia powerhouse by incorporating Dolby's Atmos software that lets you enjoy surround sound effects on a pair of headphones.
The technology works as promised for the most part. When playing a YouTube trailer of Minions (2015), I could hear distinct sounds on the left and right channels, along with ambient effects, using the software's preset equaliser setting for movies.
But Dolby Atmos didn't work so well for music. While listening to a Tidal hi-fi quality stream of The Chopin Project by Alice Sara Ott and Ólafur Arnalds, I could hear some background noise whenever the audio processing feature was turned on.
Like Xiaomi's MiUI, Lenovo's Vibe UI has done away with the app drawer while retaining much of Android 5.0's design elements. You can also customise the look and feel of the OS with a handful of themes.
Lenovo has also introduced a "Wide Touch" feature, which puts apps like Calculator and Camera, as well as functions like brightness and Bluetooth connectivity within reach via a small floating button. The feature is similar to Apple's AssistiveTouch in iOS.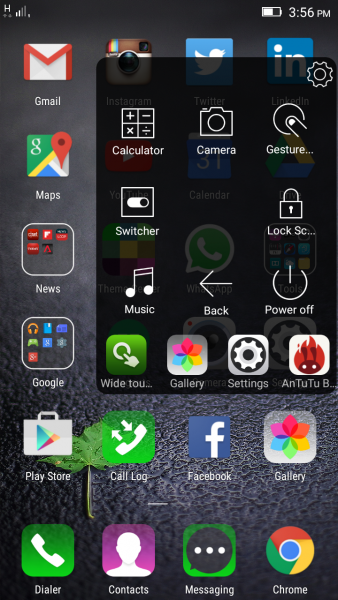 There's also a nifty security feature that lets you use the phone in two zones: Open Zone and Secure Zone.
Every app can be run in Open Zone, but only trusted apps can run in Secure Zone to protect sensitive applications and data. Organisations could potentially use Secure Zone to run corporate apps on employee devices.
The A7000's imaging prowess is nothing to shout about. Shots taken outdoors with its 8-megapixel rear camera were sharp and bright, though images taken in a conference room lit with spotlights looked a little fuzzy.
With two SIM cards in place, a fully-charged A7000 offered over 10 hours of productive use. That includes web browsing, reading Facebook newsfeeds, and checking and replying to text messages and e-mails.
All in all, I'd say the A7000 is an excellent smartphone for the moolah that Lenovo is asking for. Its smooth performance, good battery life and large screen size makes it addictive to work on the move.