As Singapore's population greys in the years ahead, smart home technologies could emerge as a game changer to improve elderly care and provide them more independence in the years ahead.

The ageing population–those aged 65 and older–will triple to 900,000 by 2030, according to the Prime Minister's Office. And one in four Singaporeans aged 40 and above will have at least one chronic disease, according to the Health Promotion Board.
Good news is, there seems to be genuine progress in smart home technologies which have been in the works for years and may finally make a difference in the near future.
At least going by the demos at last week's CommunicAsia show, the elderly can look to improved care at home with the help of technology. Much of this comes from the Singapore government push for smart home concepts.
For example, a consortium led by homegrown firm Elixir Technology, is using sensors to monitor such homes and advanced analytics to derive usable information from them.
Home automation
Some of the capabilities on show last week, such as those under home automation, fulfill basic needs.
They include temperature sensing, which adjusts various parts of the home based on owner preference, or even having air conditioners automatically turn on when home owners are arriving home.
Other features include the ability to see who's knocking on your door, which gives you the option of letting visitors know how far away you are from home if you're meeting them there, or letting the delivery man know that he should just leave your package with the neighbour.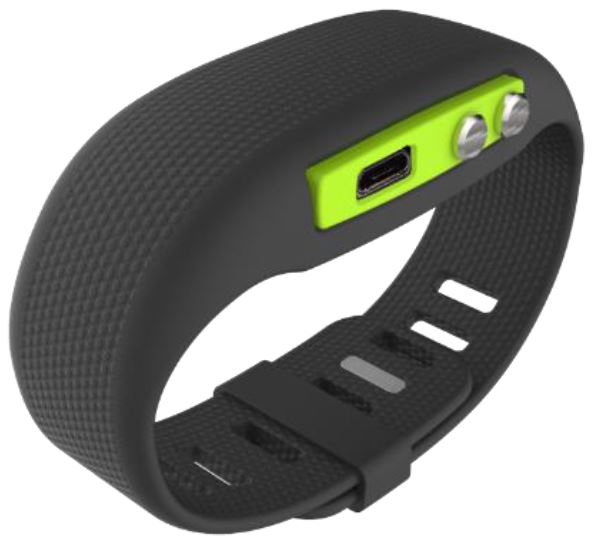 In addition to devices embedded in the home, this concept also relies on wearables such as its Fall Identification wearable. Resembling a smart watch of sorts, it's capable of monitoring and detecting probable fall incidence, and alerting caregivers to the detected event. Armed with analytics capabilities, it's also able to predict future fall risks.
Like many smartphones and watches, it has an accelerometer to detect false falls and also has built-in GPS so that old folks with dementia, for example, who wander out of the home can be easily located. Or, it can alert caregivers when they leave the geo-fenced area.
The device can also be set to monitor high-risk zones, such as the kitchen and bathroom, that send an alert if the wearer is inactive for, say, 10 minutes.
The device currently has a button that tells caregivers whether it's a false alarm, but not all elderly will understand what the button is for. Elixir Technology says that ongoing improvements are being made to explore fewer buttons, as well as the ability to communicate with cameras in the house to verify falls.
The device is currently bulky, but a spokesperson for Elixir Technology says the prototype device is still being streamlined to factor the weight and battery considerations.
Enhanced physiotherapy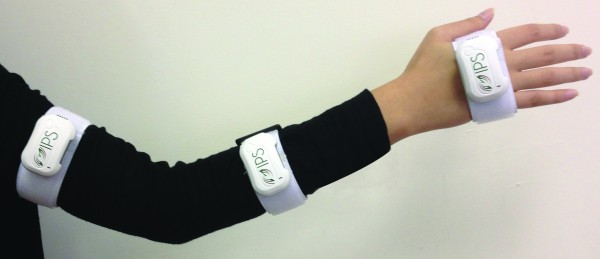 Also demonstrated is the ability for the less mobile to perform their physiotherapy at home. Currently only limited to the arms, the solution relies on a Movement Intelligent Processing System (MIPS) that requires the patient to wear three relatively bulky, but mobile, strapped-on sensors on the shoulder, elbow and wrist, with a fourth sensor in the back to ensure correct positioning.
Wearing that, patients can watch a video avatar onscreen to perform physiotherapy movements at home.
Why not have a solution that doesn't require wearing those sensors, something like Microsoft's Kinect, which supports movement, voice and gesture recognition technology?
Elixir says that a Kinect solution would require patients be in certain positions, which may not be possible for all patients. This solution considers the comfort and ability of the elderly.
The solution is also currently focused on self-help, which means it isn't monitored. But data from these physiotherapy sessions is recorded and can be used for analysis by medical practitioners.
The system is currently used in several nursing homes.
While none of the technologies showcased are perfect today, Elixir acknowledges that they are works-in-progress. Future outcomes also include monitoring of vital signs at home that can predict strokes, impending heart attacks and more.
If these technologies come good in the years ahead, they could make an important difference to the quality of life of the elderly.