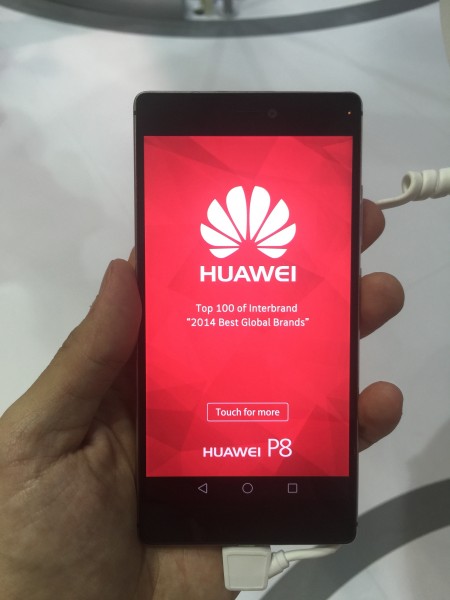 For a while now, Chinese smartphone makers appear to be happy with playing second fiddle to their counterparts from South Korea, United States and elsewhere.
Huawei seemed determined to change that with the P8 and P8lite, which it showed off at CommunicAsia 2015 this week.
The one thing that can be said of the P8 (S$699) – and the P8 series in general – is that it looks a lot like a typical flagship product that tries to be thinner than rival devices. For one thing, the P8 is 0.5mm thinner than the iPhone 6.
It also sports chamfered chrome edges and rounded corners, with plastic antenna lines running horizontally near its top and bottom. Its brushed metal back is similarly interrupted by antenna lines.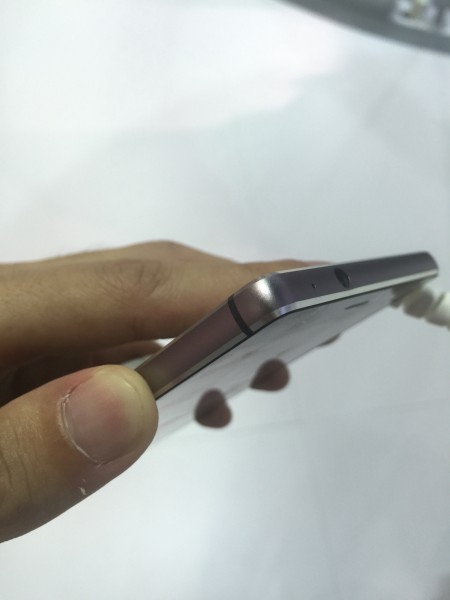 The SIM card and micro SD slots can be accessed via a tray on the right side of the device. A speaker grille sits at the bottom of the phone.
The P8's 5.2-inch full HD (1,920 x 1,080) display is adorned with barely-there borders on its sides, giving you the impression of a borderless display — but only with the black version of the phone. The screen assembly's black borders are clearly visible on the white unit.
Its non-removable 2,680mAh battery packs a little more juice than the Samsung Galaxy S6's 2,550mAh battery.
Battery capacity, of course, does not tell the whole story. We'll need to put the phone through its paces to see if Huawei has optimised the chipset to reduce power consumption.
With the P8's Android 5.0.1-based EMUI 3.1 interface, Huawei has traded skeumorphism for flat icons in bright primary colours. The skin does not feel heavy at all.
Huawei claims the Kirin930 Octa-Core 2GHz processor paired with 3GB of RAM delivers 20 per cent faster performance than typical smartphones.
While there was no discernible lag during a quick hands-on with P8, we'd need to play a 4K video or run a graphics-intensive game to know how the phone would perform under stress.
The P8's 13-megapixel rear camera features optical image stabilisation and dual tone flash. It focuses quickly and captures good daylight shots, though we could not ascertain its low-light capabilities in a well-lit exhibition hall. The front camera is an 8-megapixel outfit.
The P8lite, being 7.7mm thick and powered by a 1.2GHz Kirin620 Octa-Core processor with 2GB of RAM, is the lower-end version of the P8.
With a five-inch, 1,280 x 720 display, the P8lite has a lower pixel density as compared with the P8. The lower pixel count is noticeable, but does not affect the visual experience that much.
Given its more modest hardware and smaller footprint, the P8lite also sports a smaller battery capacity of 2,200mAh.
Both P8lite and P8 share the same design principles, though Huawei has mysteriously managed to remove the antenna lines from the smaller device.
The best thing about the P8lite has to be its asking price of S$329, which is quite acceptable for a midrange device with a well-built body.
While the design of the P8 series builds on the ideas of competitors, what's clear is that Huawei wants to show that it is capable of delivering a premium product that can stand on its own without being viewed as a cheap alternative.
All devices will be available within the next few weeks from telcos and mobile phone retailers.