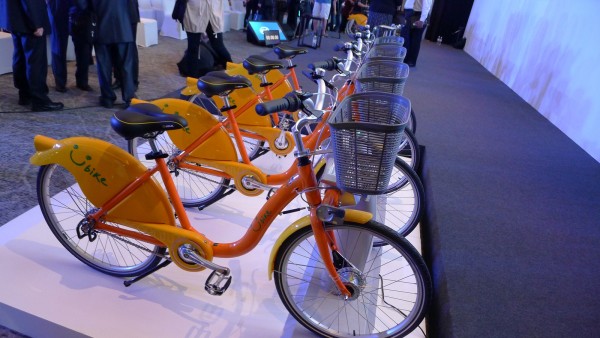 After missing the boat on smartphones, Taiwanese electronics manufacturers are understandably keen to get into the next big thing – this Internet of Things (IoT).
At Computex this week, they wasted no time in showing how they have got a headstart with long-time American partner Intel, which also wants a foot in the door early.
A hugely popular bicycle rental service in Taipei uses Intel Atom and Quark chips to check the state of the bicycles, while the data about their usage is analysed over the Net using servers that run Intel's Xeon chip.
This YouBike programme has some 3.3 million registered users. And each bike fitted with a sensor tells its owners that it is used eight to 12 times a day on average, according to Advantech and Microprogram, the Taiwanese firms behind the service.
It's not the only such IoT rollout here. Having seen the PC eclipsed by smaller tablets and smartphones in recent years, companies in Taiwan are seeking to be the go-to people to make the electronics and provide the services for IoT. And not just within the island but to the rest of Asia.
That certainly is the plan for the YouBike service. The hope is that it can be easily exported to other countries, now that the basic building blocks have been built.
Indeed, much headway has been made in these building blocks in recent years. Intel certainly believes its chip packages, plus the necessary software to work them in various industries, will pave the way and make it easier.
Some 60 to 70 per cent of the effort was spent connecting to the Thing, be it a sensor or a controller in a machine, said Doug Davis, Intel's general manager for its Internet of Things group, today at Computex 2015.
The company's readily-made chip packages, plus the expertise from its Taiwanese partners, now promise to make it easy for cities and companies to roll out similar arrays of sensors.
Besides bike rentals, they can be used to monitor air quality on the streets. In a factory, they can cut costs by predicting when a machine could break down and having staff replace the parts proactively.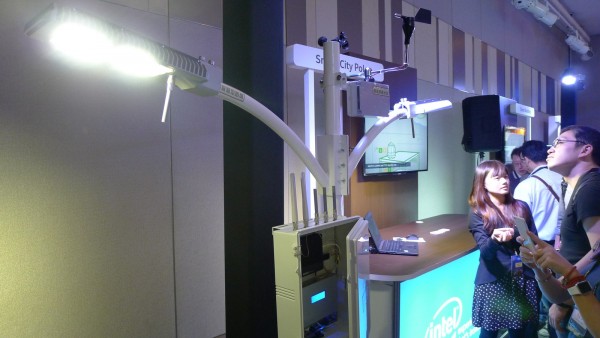 Taiwanese firms have already rolled such projects out. In another ambitious rollout this year, Chunghwa Telecom will work with city authorities to deploy 200 smart light poles that will not just brighten up the streets but also measure air quality and other things.
Unsurprisingly, it is using Intel's IoT gateways to collect the information from the sensors and send them back to the data centre for analysis.
What Intel and its partners want to do is make such building blocks common, so that everyone won't have to start from zero when rolling out such IoT projects.
But therein lies the problem. It is not a technical issue, but a political one, at times. A smart city project shows the ambition of local authorities. It is also a chance for local technology firms to jump into a nascent market.
In Singapore, the aim of the country's Smart Nation programme inevitably involves the building up of local capabilities. The government does not want to buy everything off the shelf – it wants to invent new things. When it comes to standards, it wants to be the place to test them out as well.
"With regard to the development of the Internet of Things (IoT) there is currently a lack of convergence," said Toh Chai Keong, an assistant chief executive at the country's Infocomm Development Authority.
"As a Smart Nation, we are working towards standardisation and trials. Singapore is the easiest place to do this and escalate the pace of IoT development," he said this week at the CommunicAsia trade show in Singapore.
In Asia, countries are jostling to be the place where the next wave will happen.
In India, where 100 cities are planned to be wired up and "smart", it is silly to think local firms involved in chip design or system management won't get a piece of the action.
Would this lead to disparate standards, where data collected is hard to interpret? Will the communications be hard to transfer through different devices?
This is the bigger question that chipmakers such as Intel and others trying to form an ecosystem have to face. While the first "Things" are going online now, connecting all of them up may not be as simple as expected in the years ahead.
Unlike a PC, which Intel and its Taiwanese partners sold well to the world, the Internet of Things is not as simple. It involves local concerns, local politics.