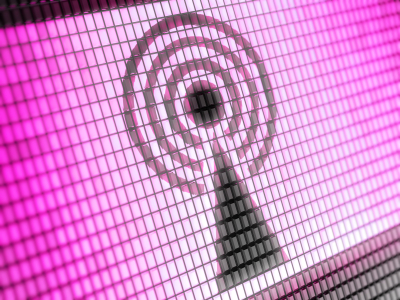 Singapore, Brunei, Indonesia and Malaysia are looking to run 4G services on airwaves that will be freed up when analog TV broadcasts are switched off in the region by 2020.
While the move is aimed at re-allocating precious bandwidth in the sky, the use of a common 700MHz frequency band in the region could enable travellers to easily "roam" with their smartphones and log on to local cellphone services to make calls or surf the Web.
Going forward, the use of the new spectrum can "meet growing demand for mobile broadband, improve regional mobile roaming, and provide more competitive mobile broadband services," said Singapore's Minister for Communications and Information Yaacob Ibrahim today at the opening of the imbX trade show.
This is the clearest sign of governments in the region giving bigger chunks of the airwaves to mobile broadband services, such as 4G. These frequencies once reserved for analog TV will likely be allocated to mobile operators when the old broadcasts are switched off by 2020.
The quality of the frequency block matters as well. Signals carried on the lower 700MHz range can penetrate walls and buildings more easily than current 1,800MHz and 2,600MHz bands used for 4G in Singapore.
This means better coverage. It is the same reason why 2.4GHz Wi-Fi usually can pass through more walls at home than 5GHz Wi-Fi, which uses a higher frequency band.
In the United States, some broadcast TV operators had resisted the "re-farming" of frequencies once reserved for their broadcasts, claiming that it affected the quality of their transmissions.
That's unlikely to happen in Singapore, where almost all homes are wired and free-to-air TV can be delivered via a cable point, phone jack or fibre connection.
At the same time, more people are using their cellphones' Internet link to watch TV or listen to radio, instead of tuning in to broadcasts over the air. National broadcaster MediaCorp had cut digital radio broadcasts in 2011, preferring to deliver its programmes over mobile networks.
Most countries still keep a part of the airwaves for broadcast TV and radio. This is important for emergencies, when over-the-air signals are still the easiest and fastest way to reach out to a lot of people over a large area.