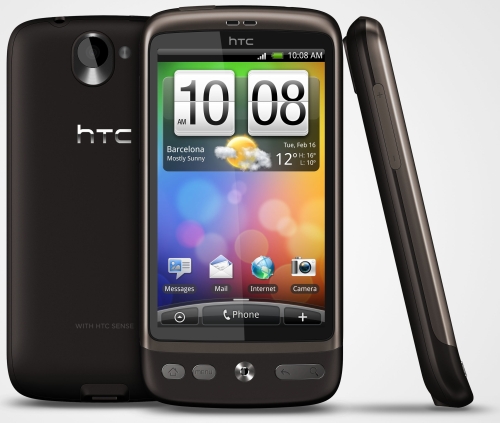 Well, I'm glad I did not wait for the HTC Desire to come to Singapore!
The twin of the highly-successful Google Nexus One is hitting shops here only at the end of this month, killing earlier rumours that it was going on shelves this weekend.
I say I'm glad I didn't wait because I would have enjoyed my Google Nexus One (which is made by HTC as well, for those who don't know) for almost half a year before the HTC Desire comes to town.
Still, for those who wait, there are rewards for your patience. Topmost is the fact that the Desire will be sold through telecom operators, which means discounts for signing up a subscription plan.
Usually up to S$400, depending on the plan you sign up for, these discounts mean that the S$898 Desire could cost a lot less than the US$529 (S$733) that Google asks for the Nexus One. And Google is going to stop selling the Android flag bearer online, as news today confirms.
As for the Desire, the improvements are more than skin deep. The key changes I really like are:
Hard buttons (prevents you from accidentally accessing one of the soft-touch buttons below the screen)
Optical tracking, instead of a hard trackball – it just feels smoother
HTC Sense – the UI is great for keeping tabs on all your conversations with friends (including over Facebook, SMS, or e-mail) on one screen.
On the flipside, one plus the Nexus One has over the HTC Desire is that users might get their OS updates faster. With the Google phone, the update is pushed over the air as it is released, while HTC users have to wait for firmware updates from HTC (unless you download and update your own firmware from third party sources).
That's a big plus, because the upcoming Android 2.2 (Froyo) update is going to be a massive one. Not only does it do Flash (take that, Apple), and native USB tethering, it is said to be four times faster on the Snapdragon processor used by both the Nexus One and Desire.
I understand the HTC Desire will be sold through all three telcos here in Singapore, so there will not be a mad rush to one operator, like with the Motorola Milestone. Consequently, there'd likely be fewer units on the grey market.