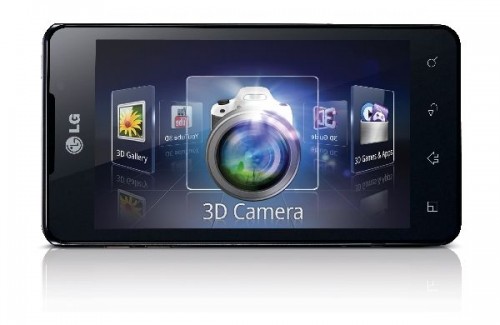 Despite lukewarm response to the first smartphones with 3D features last year, LG has stuck to its guns by coming up with the Optimus Max which shows off 3D images without requiring a set of special glasses.
The new phone will sport a 1.2GHz dual-core processor, a 4.3-inch screen protected by Gorilla glass, as well as two 5-meg cameras. Yet, despite its name, this is not the Korean phone maker's top-end phone. That honour belongs to the Optimus 4x, which has a quad-core CPU and a 4.7-inch screen.
Out of the box, the Optimus Max already faces formidable rivals in the HTC One X and Samsung Galaxy S III.
Granted, the LG phone will cost S$698, roughly S$300 less than its top-end rivals. But the cheaper gizmo will come with only Android 2.3, with an upgrade to the current Android 4.0 promised "after the launch", said LG last week.
That immediately takes the Optimus Max a notch down. Even the year-old Samsung Galaxy S II has been updated recently with the new Google operating system, which comes with enhancements like a better Gmail app.
The only standout feature for the Optimus Max is probably its 3D feature, which doesn't require you to wear glasses to enjoy the special effects. But do you really care for that?
HTC answered that by junking 3D and moving on to offer a more practical feature – a better camera – in its One X and One V. But with the Optimus Max, LG seems to be still keen to give 3D another shot on the small screen.
If you are still interested, you'd be happy to know that the phone comes with a 3D converter, which lets you convert Google Map, Google Earth and other road views into 3D. The same can be done with images and videos you shoot.
Question is, would that be enough of a hook to users? Compared to its other Korean rival, LG seems to be struggling a little here for a compelling product. It needs its flagship Optimus 4X HD, which is said to be shipping in Europe next month, here on these shores soon.