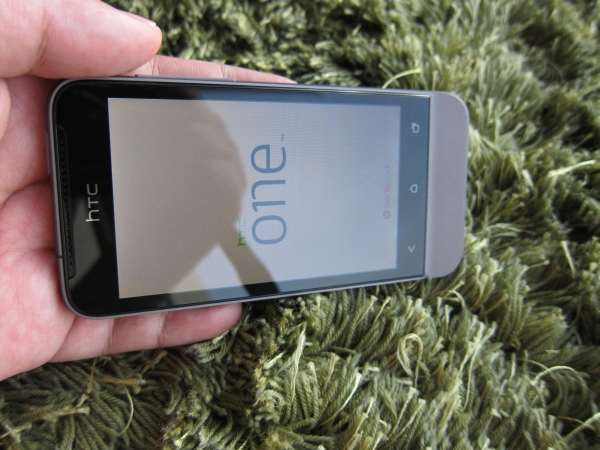 A couple of weeks ago, we got our hands on the HTC One X, the Taiwanese phone maker's best effort in a while and probably the Android phone to beat right now.
We can now say that the One V, a low-cost model launched together with the flagship One X, is also highly impressive. Indeed, with a solid build, useful Sense 4.0 interface and a very fast camera, the One V feels like a premium phone belying its entry-level price tag.
The first thing that strikes you is the familiar HTC metallic uni-body construction that exudes a sense that this is not just another budget phone. Sure, it seems like an old design you've seen before in the HTC Legend of two years ago, but the iconic curved lip at the bottom, coupled with a smooth metallic finish, still appeals with a lot of class.
The good news is that the HTC One V uses a regular SIM card, which you can slot in by removing the cover at the bottom. So, no worries about cutting your SIM card into size, like you may have to with the One X, which uses a smaller micro SIM.
Despite having a rather small frame, the 115-gram phone comes with a microSD card slot as well, which lets you bump up the storage for photos, songs and other stuff.
Like its other One series brethren, the One V also comes with 25GB of online storage. Simply back up your stuff onto a Dropbox online locker from an easy, built-in interface on the phone itself. You can upload as much as you want for two years, after which you have to pay to back up any more stuff (you can still access your previously uploaded data).
Also like the other One series phones, the One V's camera is no slouch. HTC has promised fast cameras in all its One series phones and it's nice to know that the budget end of the range doesn't get discounted.
The 5-meg camera here takes no time to get ready for a shot and the pictures that I took during the brief time I tested the phone appear no worse, and often better, than the average camera phone. To see the speed of the shutter in action, you can hold down the fire button and easily take dozens of rapid-fire shots in seconds.
The camera works well in low light as well. The One V takes pictures that appear relatively well-lit, thanks to a F2.0 aperture that lets in more light and a handy BSI sensor that helps in dimly-lit settings.
I also like the camera app here, which does a good job helping you focus. If you want shallow depth of field so you can focus on the foreground, for example, simply tap on the area you want to focus on and the One V quickly acquires a lock. In this, HTC does very well in raising the bar for the random point-and-shoot type of pictures you usually take with smartphones.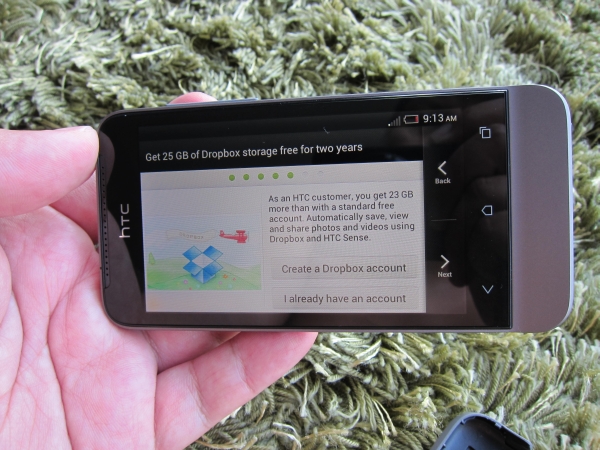 Thus, out of the box, online storage and a speedy camera are two key checkboxes that HTC has smartly ticked, in terms of priorities for the new smartphone user or one who is looking for a replacement for a last-gen model.
The other thing it has done right is HTC Sense. The add-on interface for Android has had its detractors in the past, mainly because it seemed to slow things down. But in its current 4.0 iteration, and running on Google's Android 4.0, things are really smooth and betray no hint of lag.
Sure, geeks might prefer that their phones be plain vanilla and endlessly customisable, but for many new smartphone users, HTC Sense does help in exploring pictures, music and other stuff on the easily-accessible home menus. It helps that Sense 4.0, a slimmed down version of the interface, runs pretty well even with the rather modest hardware under the hood.
The 1GHz processor powering everything is nothing to shout about, in an age of quad-core wonders like the Tegra 3 on the One X. Neither is the 512GB RAM onboard. Surprisingly though, they do a good enough job to keep things running smoothly.
The only thing I can fault the One V is perhaps its screen size. The 3.7-incher is a tad small for some smartphone users. Sure, the 480 x 800 resolution keeps everything on screen sharp and nice, but it also means that text can be a little difficult to read for senior folks unless they put on their spectacles.
Doesn't the Nokia Lumia 800 have a similar 3.7-inch screen and the iPhone 4S an even smaller 3.5-inch screen? Sure, but Microsoft uses big tiles on-screen while Apple relies on a rather simplistic icon-driven system – both do not take advantage of the same information density that Android apps often display. Thus for similarly sized devices, the usually smaller text on the HTC and other Android devices can take a little getting used to for some users.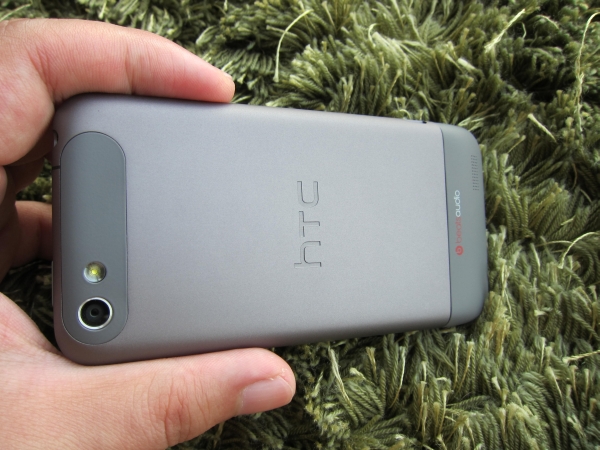 Of course, I'm being quite tough on the HTC One V here. If you can look beyond the small screen, this is one phone that probably trumps most others at its price – and maybe those costing S$200 more. The price may be "budget" but the quality certainly feels premium.
Going for just S$48 at SingTel with a basic "data-included" voice plan, the One V is a steal. You'd be hard pressed to find another phone that does just as much, comes with as many useful features and feels just as solid and well-built at this price.
The One V is definitely worth serious consideration if you are shopping for anything but the latest and greatest smartphone out there.