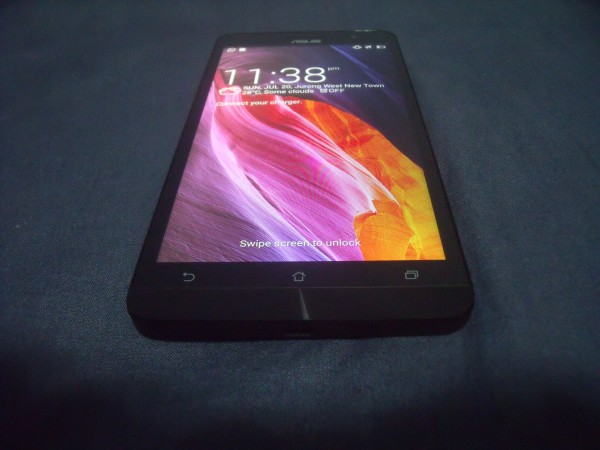 As the high-end smartphone market slows, lesser-known rivals are bringing flagship-level parts into sub-US$300 handsets and giving market leaders like Apple and Samsung a run for their money.
The Zenfone 6 is a contender from long-time Taiwanese component maker Asus, a company more famous for its laptops and Transformer series of phone-tablet-notebook hybrids.
Design and Display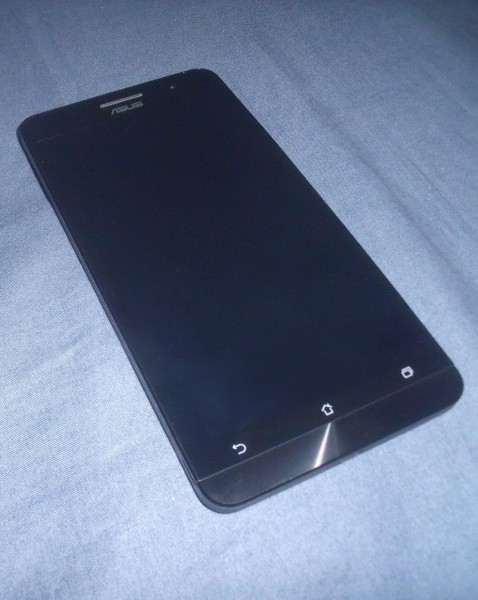 Measuring 166.9mm x 84.3mm x 9.9mm and weighing 196 grams, this 6-inch "phablet" will create a bulge in your pocket. Its weight is comparable to the 5.5-inch Redmi Note (199g) but bulkier than the likes of 5.5-inch Oppo Find 7 (171g) and 5.7-inch Samsung Galaxy Note 3 (168g).
Its black 6-inch glass front is reinforced by Gorilla Glass 3 for extra durability. A 2-megapixel front camera occupies top spot above the Asus logo.
The trio of capacitive back, home and recent apps buttons are unlit and has no tactile feedback, making them a little challenging to operate in the dark.
While the rear is made of polycarbonate, its ceramic-like finish is comfortable to touch and feels premium – the exact opposite of Samsung back plates. The camera does jut out from the rear, however, and can be prone to scratches.
The Zenfone's rear cover is a pain to remove without long fingernails. Since the battery cannot be removed, Asus could have hidden the two SIM and single SD card slot under flaps along the ample lengths of the device instead.
The 6-inch, 720p IPS screen has good viewing angles and is bright enough to be used under direct sunlight. Its colour reproduction may not be as vibrant as AMOLED screens but they are nowhere near mediocre.
With a pixel density of 245 pixels per inch, text and graphic elements appear larger and is ideal for an elderly clientele. However, the lower resolution means there is some blurriness in the text and individual pixels are unmistakable up close.
Performance and Battery Life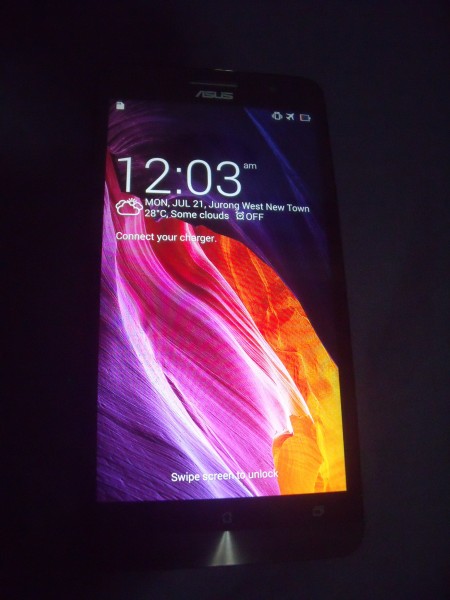 Intel has been aggressively promoting the use of its Clovertrail processors for a while now, going as far as to pay manufacturers to use them. Asus' choice of processor on their premier midrange series is thus a major win for Intel.
During my tests, the processor rose to the challenge despite its reputation as a lesser sibling to the market-leading Snapdragons. The Intel Atom Z2580, coupled with 2GB of RAM, eliminated any discernible lag when I navigated the interface. Apps loaded without much pause and the device felt snappy as a whole.
The redesigned ZenUI probably contributed to its speed. It added only genuinely useful functions (like Do It Later) while maintaining a clean design that marries elements of vanilla Android with Asus' own pastel-coloured additions.
The Zenfone's rear speakers are clear for a smartphone, not muffled and free from distortion. The clarity, however, is let down by its low volume which may become a problem at noisy places.
The battery life on the Zenfone 6 is phenomenal. Its 3,200mAh battery left me with 10 per cent charge after a near-12-hour stint, of which five hours were spent with the screen on 50 per cent brightness taking many photos, watching a show, surfing the Web and replying e-mail. My Samsung Galaxy S4 would have needed extra juice near the seventh hour mark.
It is liberating to be able to use a phone freely without having to worry about lowering the brightness or having spare batteries ready. I can imagine the phone easily lasting the day with juice to spare under lighter usage scenarios.
Camera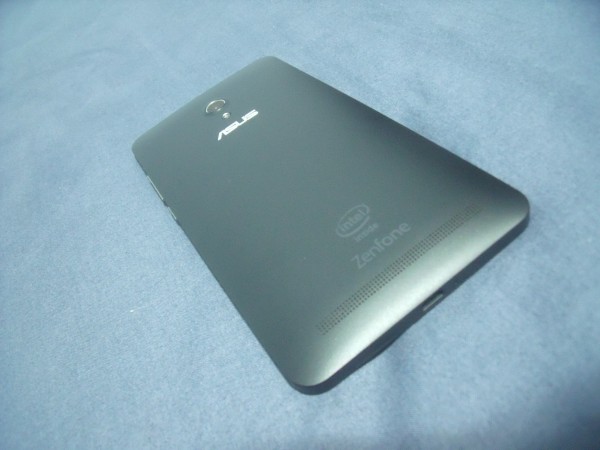 The Zenfone 6 comes with a 13-megapixel rear camera. According to Asus, the PixelMaster technology built into the phone uses a combination of software, hardware and optical sensor optimisations to deliver better contrast and low-light performance.
Under daylight conditions, the shots have plenty of detail and superb colour balance. The performance of its macro is also laudable. However, good daytime performance is standard fare on any half-decent phone these days, so what is the Zenfone's selling point?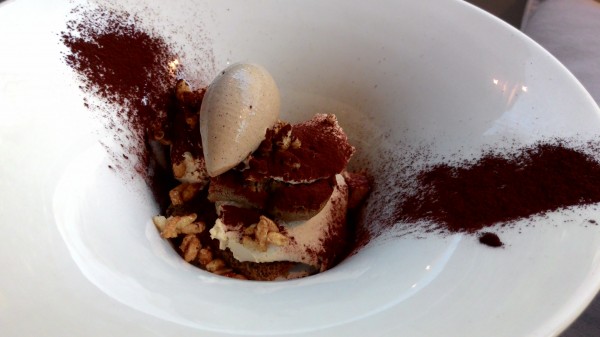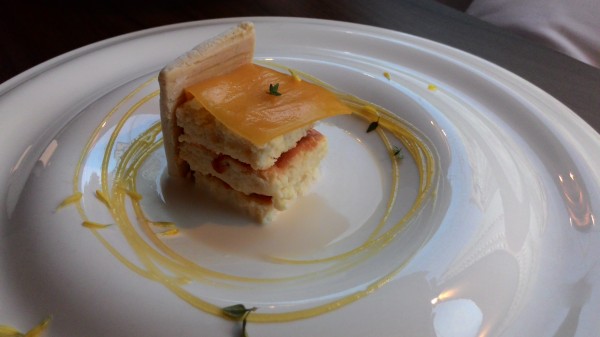 Enter the low-light mode. The algorithms maximise all available light reaching the f/2.0 lens and the result is a decent, well-lit 3-megapixel shot rather than a 13-megapixel mess of gloom and blur.
The shots below are taken in near-complete darkness. While they are better than the typical night mode on most phones and with less noise, it is clear night time shooting with mobile phones are not yet ready for prime time.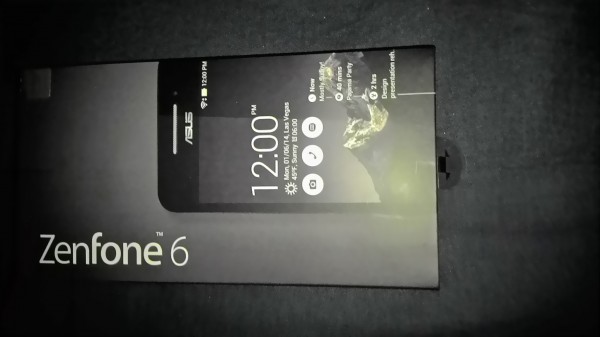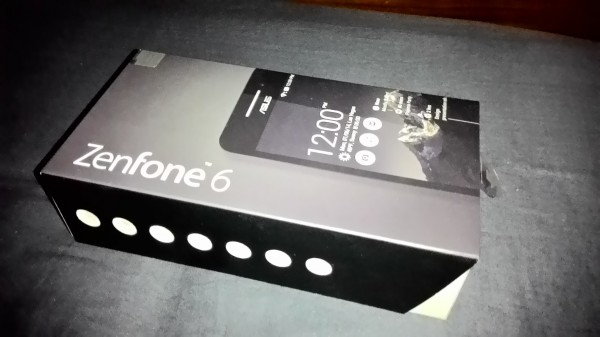 The Depth of Field mode is another of those newfangled features found on many smartphones released this year. It allows you to focus your shot on a particular "depth" while blurring out everything else.
As the sample shots below show, the feature is a little inconsistent as the determination of portions of the picture to be blurred appear to be arbitrary. The HTC One (M8) is better at this with an actual depth of field sensor.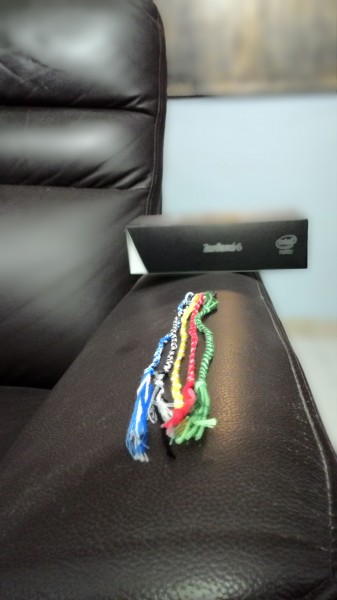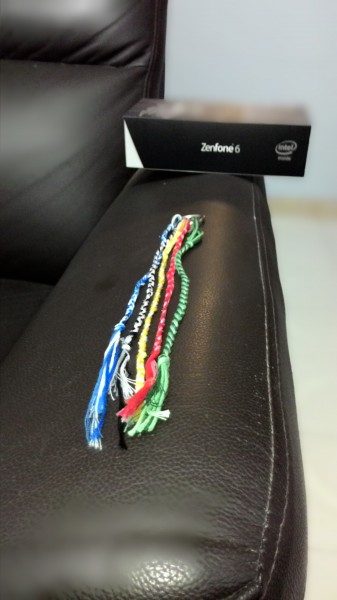 Yet another camera feature, Time Rewind, takes 31 shots from the two seconds before to a second after you hit the shutter button. It then lets you choose the perfect shot among them. Perfect for snapping sportsmen and babies.
Selfie Mode takes the guesswork out of taking group photos with the rear camera. It asks for the number of people in the shot and waits till everyone is in before starting a countdown and taking the picture.
In practice, it worked well for selfies with up to four persons. Beyond that, it becomes difficult to cram everyone in.
Conclusion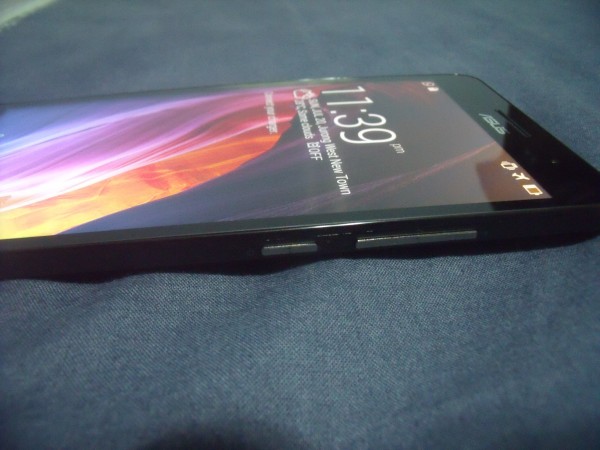 Other than minor grouses about its weight, back cover and protruding camera lens, the Zenfone 6 is an excellent device that is snappy and takes awesome shots. Retailing for S$329 without any phone subscription, it is a plus-sized alternative to the Redmi Note.
How does the Zenfone 6 compare to offerings from more established phone makers such as Apple, Samsung, LG, HTC and Sony? Asus' decades of manufacturing expertise allows it to produce a device that uses quality components and offers similar polish at a far lower price.
Against cheap-but-good rivals, the Zenfone 6 has a larger screen and takes much better shots. Not to forget it is a lot easier to get your hands on one of these than during those weekly Tuesday sales that sees the Redmi Note getting sold out in seconds.
Of greater concern is the screen resolution, which is a reminder there is no escaping some limitations on an affordable device. The Zenfone 6's 720p display won't be as sharp as models packing 1080p (or greater) resolutions on smaller screens. To be fair, those rivals usually cost more too.
Still, if you've been using a sharper screen than the Zenfone 6's, then its lower pixel density may take some getting used to. That's an important point to get a sense of before making a purchase.