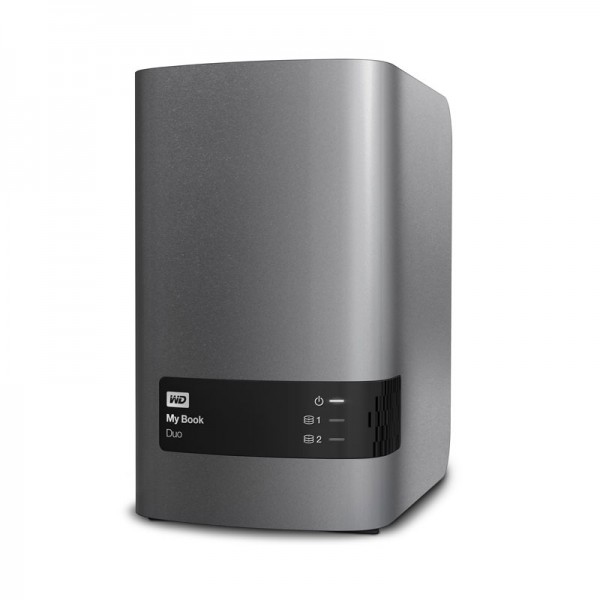 Creative professionals and power users seeking speedy and high capacity hard drives can look to a new Western Digital My Book Duo that comes with a mammoth 12TB of storage.
With two physical drives and hardware RAID support, users can choose to run the drive for speed or for redundancy. If you choose safety first, the drive will store a copy of every file on both hard disks to prevent data loss after a disk failure.
A USB 3.0 connection allows files to be transferred between the hard disk and computer at speeds of up to 290MB per second while 256-bit AES encryption will ensure all your hard work remains in the hands of the right people.
The included WD SmartWave Pro software makes it easy to keep files and folders in your computer continuously backed up onto the drive. The same software can also back up Dropbox data and sync files in the hard disk with the cloud service for offsite storage of critical files.
In addition, local sets of My Book Duo will come bundled with Acronis True Image for creating complete snapshots of your operating system for easy recovery after a crash.
In the unlikely event all that redundancy and safety features built into the My Book Duo fail on you, a three-year limited warranty will cover your hardware investment.
This is one premium product targeted mainly at power users who need both the speed and features. If you are seeking something more basic for home use, there are plenty of cheaper alternatives like the WD My Book around.
If you fall into the former category, however, the My Book Duo is now available from selected retailers and online at www.wdstore.com.sg in 4TB (S$469), 6TB (S$549), 8TB (S$699) and 12TB (S$999) variants.