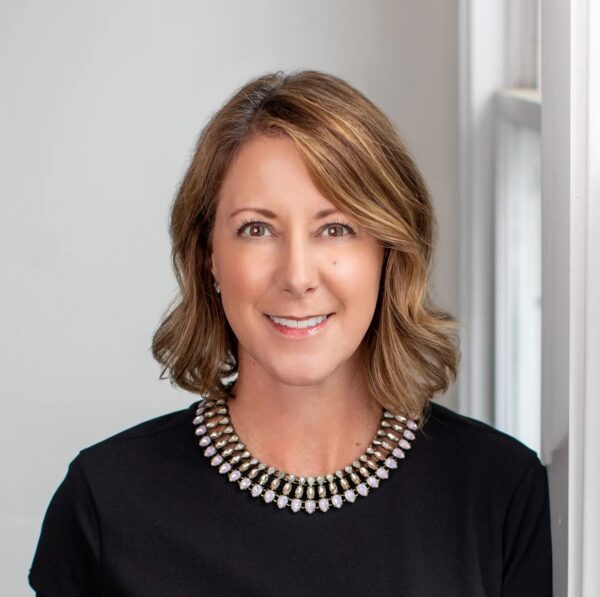 With dire warnings of irreversible climate change arriving regularly today, the first thing that anyone responsible for sustainability at a technology company is to acknowledge how monumental a task it is on his or her hands.
That is how Page Motes, head of corporate sustainability at Dell Technologies sees the crisis of plastic pollution, where the equivalent of one truckload of plastic is dumped into the ocean every minute, according to some estimates.
"Given the world's reliance on single-use plastics in our everyday lives, it is not a crisis that we can easily reverse or recycle our way out of," she says.
Dell has been designing sustainability in its products – the latest Latitude 5000 laptops feature a lid that is mostly made of recycled or renewable materials. By 2030, it wants to reuse or recycle an equivalent product for every product a customer buys.
Yet, that alone is not enough. Unless everyone, from companies to consumers, commit to less single-use plastic that ends up in landfills or oceans, the effects of climate change, like microplastics now appearing in the blood of humans for the first time, will continue to get worse.
The good news is that there is also unprecedented awareness of the task at hand; the bad is that there is little time left, and nobody will be spared from the impact of irreversible climate change.
"Our generation is the first to witness the effects of climate change," she tells Techgoondu, in this month's Q&A. "And we are also the last that must take action before we cross the tipping point of irreversible damage."
NOTE: Responses have been edited for brevity and house style.
Q: The way people moved together to repair the ozone layer has shown that our environmental impact can be reversed. How much bigger of a challenge are we facing today when it comes to just one aspect – plastic use – and reversing the damage we've done?
A: The 1987 Montreal Protocol is an iconic example of the power of multilateralism in progressing climate action. Through science-based policies and the collaborative effort of nations worldwide, we were able to phase out the production and consumption of chemicals responsible for depleting the Earth's ozone layer and reverse the damage we had done.
Technology also plays a key role in slowing down the rate of environmental depletion. In Australia, for example, Dell Technologies and Intel are working with Citizens of the Great Barrier Reef and the University of Queensland to enable real-time data collection and analysis of the state of the Great Barrier Reef.
This allows for better targeting of resources to protect and preserve the reef from disturbance events like coral bleaching and extreme weather. To achieve this, collective info from vessels and people already out on the reef every day are being harnessed.
Today, however, we are dealing with a more pressing and pervasive environmental issue – plastic pollution. The rate at which disposable plastic products are being produced far outweighs our ability to manage it in sustainable manner. Every year, the world produces around 300 million tonnes of plastic waste but less than 10 per cent of all the plastic ever made has been recycled.
Given the world's reliance on single-use plastics in our everyday lives, it is not a crisis that we can easily reverse or recycle our way out of.
Systemic change, through a combination of upstream and downstream solutions, is required to limit the flow of plastic waste that ends up in our landfills and oceans. Beyond multilateralism, addressing our plastic crisis will require consistent and committed action at the corporate and individual consumer level.
At Dell Technologies, we have been innovating and exploring ways to change the tide of ocean plastics – even before they reach the ocean. We have partnered with Lonely Whale and a few other organisations to create an ocean-bound plastic consortium, NextWave Plastics, to have greater impact.
Since launching this packaging solution in 2017, we have dramatically scaled its usage as part of our commitment to circular design – consuming over 227,000 pounds of ocean-bound plastics and using the material in over 5.1 million recyclable packaging trays and endcaps.
Q: A circular economy is the ideal scenario for long-term sustainability. Yet, it seems that each new "green" initiative comes with its own downsides, like solar panels and electric car batteries creating new e-waste. How realistic are your current moonshot goals at sustainability?
A: While technology plays an important role in accelerating our efforts to reduce emissions and tackle climate change, the irony is that it could contribute to the e-waste problem – which is now the world's fastest growing waste stream. As you rightly pointed out, green technology can be both a solution and an eventual problem if not managed properly when such devices reach end-of-life.
Therefore, the key to achieving true circularity requires thoughtful innovation at every stage of a product's lifecycle, from design and manufacturing with sustainable materials through to responsible reuse and recycling.
In other words, designing for recyclability must sit at the core of our sustainability moonshot goals in order to build momentum for a circular economy. Circular approaches to designing and creating our products help reduce the materials we need to use, extend lifecycles, and make it easy to reuse or recycle everything.
It will be a long and ambitious process that will require collaboration from multiple stakeholders, but we are on the path to realising this goal. Dell Technologies has been working closely with our direct material suppliers to meet a science-based greenhouse gas (GHG) emissions reduction target of 60 per cent per unit revenue by 2030.
 We engage with our suppliers  to help them monitor and manage their carbon footprints and identify best practices to help them transition to more renewable electricity, increase energy efficiency, improve their logistics, and refine climate-related measurement and reporting.
From an e-waste management perspective, we believe our boldest next sustainability step is ensuring we take back as much as we produce, while dramatically ramping up our use of recycled and renewable materials.
To accelerate the circular economy and divert all e-waste from landfills, Dell provides recycling solutions that protect our customers' data, safeguard their brand reputation, reuse precious materials, and responsibly recycle. Since 2007, we have worked with consumers and businesses to recover more than 2.3 billion pounds (1.07 billion kilograms) of used electronics.
There is a lot of innovation, materials research and customer behavior changes that need to happen to deliver on these goals. Right now, it is important for nations and businesses to lay the groundwork to accelerate our progress as we move towards 2030. We will need to partner with others inside our industry and out to work together to tackle some of these barriers.
Q: As you've mentioned, people, governments and businesses have to work together to spark real change. As a technology company, what role does Dell play in effecting change?
A: We know that we have access to an amazing supply chain, outstanding teams of innovative engineers and deep relationships with our customers. We create technology used by millions of people worldwide, which puts us in a position to advance sustainability at scale and move the needle by working closely with different stakeholders.
We see our role as threefold – firstly, to accelerate the circular economy. We aim to change the system, designing out waste and pollution, keeping products and materials in use for as long as possible, and finding ways to regenerate natural systems.
By 2030, our goal is to reuse or recycle an equivalent product for every product a customer buys, as well as 100 per cent of our packaging and 50 per cent of our products made from recycled or renewable materials. We recently made progress in this area with the launch of the Latitude 5000 series, our most sustainable laptops yet.
Secondly, we must protect our planet and inspire our customers and partners to do the same. We have committed to reach net zero GHG emissions across Scopes 1, 2 and 3 by 2050, and are driving progress towards a suite of interim 2030 goals across all three scopes.
We are also working to enable our customers to leverage key digital technologies like cloud, 5G, artificial intelligence, machine learning, edge computing and data analytics to help the broader society achieve its sustainability aims.
Thirdly, we champion the many people who build our products by demanding ethical practices, respect, and dignity for everyone creating our products. Meeting our high standards is a condition of doing business with us, and we audit to ensure standards are upheld.
Q: Despite convincing evidence, voices from climate change deniers seem to be louder today than before. Briefly, what would you say to someone who thinks all this is a hoax?
A: The naysayers will exist, but we can do our part by correcting misconceptions and raising awareness about our climate emergency. Our generation is the first to witness the effects of climate change, and we are also the last that must take action before we cross the tipping point of irreversible damage.
We are all citizens of the planet and none of us will be spared from the implications of climate change. Companies like Dell Technologies can do our part by setting big goals and taking bold actions to restore balance between humanity and the planet, with technology as a key enabler.
Meanwhile, individuals can also take conscious steps – from minimising our consumption of single-use plastic to practising recycling – to invest in our planet.