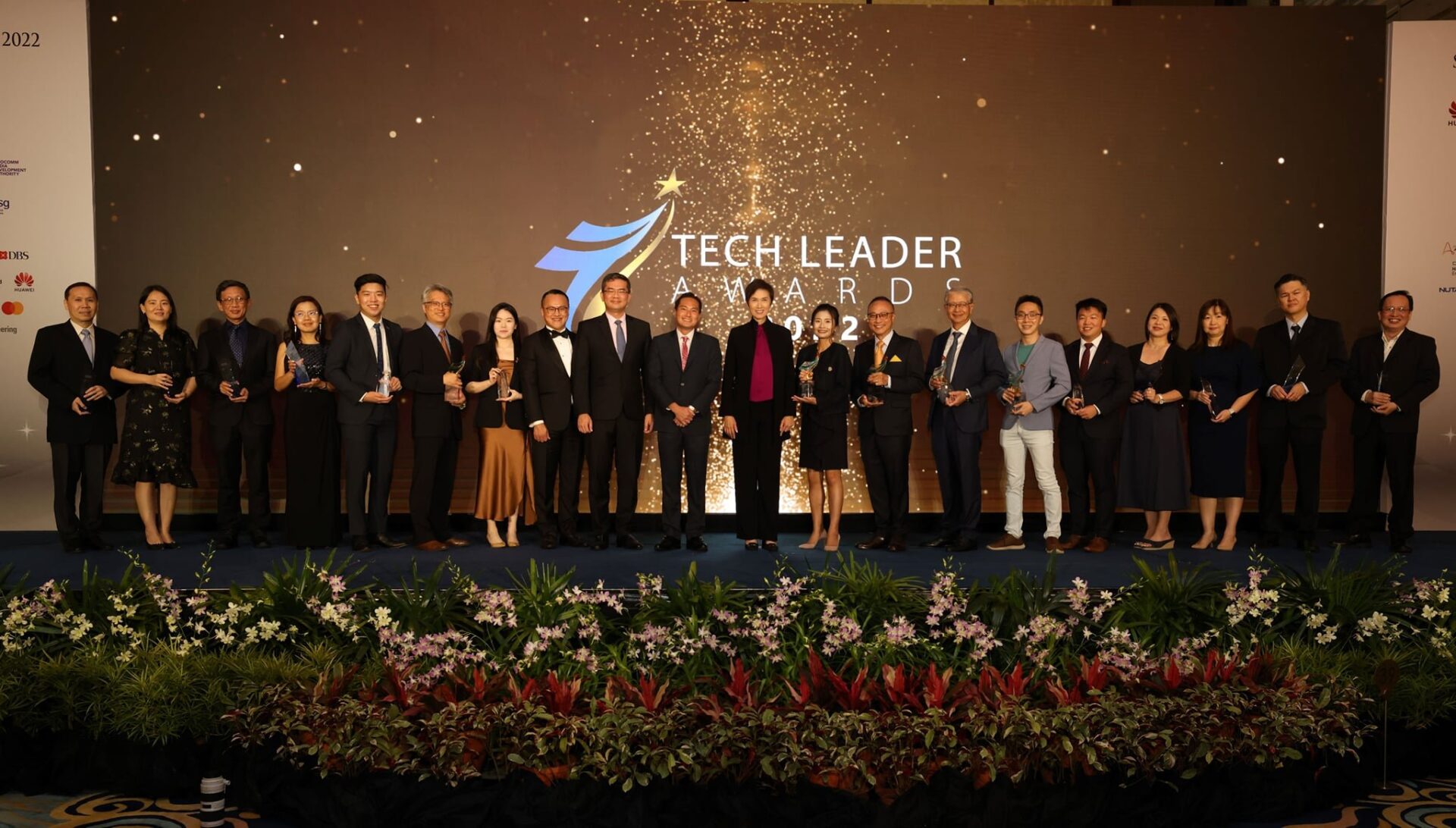 Two polytechnic students were among 17 individuals recognised for their work in using digital technologies to improve the lives of the community, businesses and organisations in Singapore.
Singapore Polytechnic student Alwis Lim Wei Yao led several initiatives including CYSummit in 2021, which empowered more than 500 youths across various educational backgrounds to explore and deepen their interest in cybersecurity.
He is the chief executive of Cyber Youth Collective, a community which focuses on getting young people involved in cyber security activities.
Krystal Lim, a Temasek Polytechnic student, is using technology to impact, influence and inspire individuals and communities. As the founder of Singapore's Girls in Tech Committee, she believes that technology holds the key to unlocking a stronger, self-reliant, and connected nation.
The two young individuals received the Future Leaders in Tech (Individual) award from the Singapore Computer Society (SCS), which recognises individuals aged 30 years and below.
This award is part of the Tech Leader Awards organised by the SCS to celebrate individuals, teams and organisations for impacting the lives of people and the industry through their work in digital transformation.
The Tech Leader Awards also recognised professionals in three other categories, namely: Tech Leader of the Year, Hall of Fame and Digital Achievers (Individuals/Teams). The award ceremony was held on May 6.
Caecilia Chu, the CEO and co-founder of YouTrip, received the Tech Leader of the Year award for her bold vision in fintech. YouTrip is a Southeast Asian financial technology company.
Chu combines her passions in finance and technology and strives to nurture the future fintech workforce.
She also seeks to empower women in technology and chairs the Action Community for Entrepreneurship's women founders sub-committee, where she aims to raise female representation within the industry and inspire future women technology leaders.
This year, tech industry veteran Eddie Chau was inducted into SCS' Hall of Fame. He is a successful entrepreneur with seven tech startups under his belt. This makes him a highly sought after mentor and advisor by Singapore startups.
He is also a key member and advisor on the boards of several non-profit and charity organisations, industry bodies, and Institutes of Higher Learning, including the NUS School of Computing Industry Advisory Committee, Mount Alvernia Hospital, and Tsao Foundation's Technology Committees.
Judge Lee Seiu Kin of the Supreme Court of Singapore received a Digital Achiever (Individual) award for his work in legal IT. Since 1988, when he was inducted into the Attorney-General's Chambers computerisation committee, he has been active and instrumental in Singapore's legal technology industry.
Among his contributions are the conceptualisation and development of LawNet, a primary source of electronic legal research for the local sector today; and the Electronic Litigation System, a case-centric e-document system. In July 2020, he was the first judge in the High Court to conduct a fully-virtual trial.
The other Tech Leader Award recipients are:
• Chong Kok Keong, CEO, GeTS, Digital Achievers (Individual), for powering global trade and promoting Singapore's standing in the global trade arena and trade connectivity.
• Tan Weilie, Founder Schemes SG, Digital Achievers (Individual), for founding a search platform that helps users find relevant social assistance schemes in Singapore quickly.
• Professor Wen Yonggang, Nanyang Technological University, Digital Achievers (Individual) for spearheading major research initiatives in digital transformation of infrastructure and operations in areas like green data centres.
• Joel Yap, chief technology officer, LevelUp, Future Leaders in Tech (Individual) is a serial entrepreneur who has founded three startups including LevelUp.
• Defence Science and Technology Agency, Digital Achievers (Team) for rolling out a scalable and sustainable approach to digital product development that allows the organisation to develop products three times faster.
• Integrated Health Information Systems, Digital Achievers (Team) for developing GPConnect as the national electronic medical record system to facilitate Covid-19 vaccination programme.
• Integrated Health Information Systems, Digital Achievers (Team) for developing a one-stop portal to allow frontline GPs to digitise pandemic-related processes carried out in clinics.
• Maritime and Port Authority of Singapore, Digital Achievers (Team), for raising port efficiency and productivity through digital infrastructure development.
• NCS Engineering, Digital Achievers (Team), for managing and implementing large projects for various industries. One project is a fully automated vessel height measurement system which improves operational efficiencies of the aviation and shipping industries by 95 per cent.
• PSA Singapore, Digital Achievers (Team) for creating an integrated one-stop booking platform for container depots, terminals, hauliers and logistics facilities across Singapore.
• ST Engineering, Digital Achievers (Team) for creating and deploying an operations platform to enhance situational awareness and water-related incident management.
• ST Engineering, Digital Achievers (Team), for building a critical platform for pre-hospital emergency care stakeholders to improve patient care.