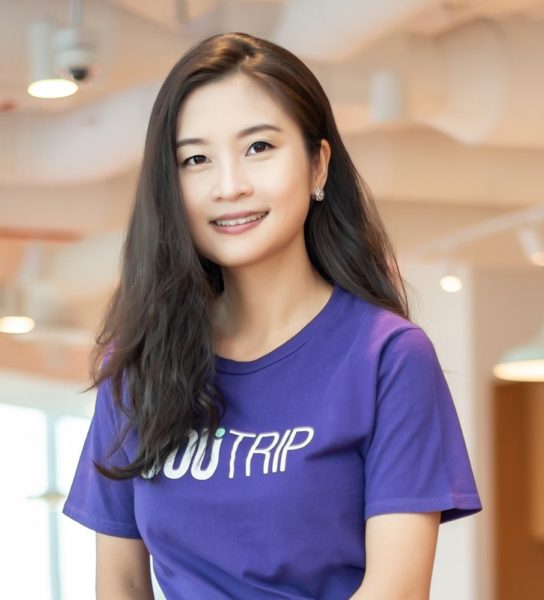 When was the last time you compared exchange rates when you travelled for a business trip or holiday?
Well, increasingly, Singaporeans and Thais are doing so when they go abroad, as they become more aware of the savings they could get from a favourable exchange rate, according to e-wallet company YouTrip.
The service, launched last year by Singapore stored value card operator EZ-Link, lets users pay in 150 currencies and avoid the hefty fees that banks and credit card companies often charge when you pay for something overseas.
After its home market launch in Singapore, YouTrip started offering the service to Thai consumers last month, as it looked to expand to the Southeast Asian region.
Consumers are more aware of multi-currency travel wallets today, said YouTrip co-founder and chief executive officer Caecilia Chu, in an interview with Techgoondu.
As they become more confident of such fintech offerings, some have even used the YouTrip currency exchange service in off-the-beaten-track destinations such as Romania, she added, in this month's Q&A.
NOTE: Answers have been edited for brevity and style.
Q: How much do consumers in general know about the new options offered by multi-currency travel wallets, such as YouTrip?
A: We find that Singaporeans and Thai consumers alike have a growing awareness of multi-currency travel wallets like YouTrip. I believe this growing awareness can be attributed to having more products of similar offerings launched in by both banks and fintech startups in recent times.
However, our mission to educate users on foreign currency conversion fees or paying with bad exchange rates is far from done.
What we found in our last overseas spending survey in 2018, consisting of 1,396 frequent Singaporeans travellers, is that 7 in 10 are unaware of the fees they pay when purchasing with credit/debit card overseas.
I hope our work in Singapore in the last year has managed to move the needle and that there will be more awareness of the overseas payment pain points we are solving. In fact, we are currently in the midst of conducting a similar survey and hope to see positive outcomes.
Q: Do your customers frequently compare rates and change currency before deciding on a purchase?
A: Interestingly, we've noticed this behaviour change over time as users understand our product better and the exchange rates we offer.
In a user's initial usage, we tend to see more in-app exchanges happening before a trip or purchased. We figured this to be expected behaviour – to lock down a good exchange rate when they see one before the trip.
However, as users become more familiar with our product, they would tend to rely more on our SmartExchange to execute the money exchange at the point of purchase since it offers the same or if not sometimes better exchange rates.
It's good to see more and more users trusting us to execute money exchange on their behalf!
Q: Can you tell us a bit more about the 10 million transactions you have had so far? When did the first one go through and where do these transactions most frequently occur?
A: 10 million transactions was nothing like what we expected when we did our business projections before launch. This has also helped us to uncover some interesting statistics on how and where Singaporeans like to travel to.
The eye-opening data showed that our users have visited 161 countries and transacted in over 112 different currencies worldwide with YouTrip so far!
We have seen that Singaporean travellers are becoming more adventurous in their travel choices, visiting off-the-beaten track destinations like Peru, Saudi Arabia and Romania.
Speaking of the first transaction, this was actually made by our team, as I recall. Our very first YouTrip card was sent overseas to Ho Chi Minh, Vietnam along with a YouTrip team member to test out as many overseas payment scenarios possible. And if I'm not mistaken, the first transaction was a beer – a well-deserved one for sure!
Q: How is the Thai market different from existing markets that YouTrip has been in?
A: The Thai market is not very different from the markets that YouTrip is in. Interestingly, the demographics and potential of the Thai market is similar to that of our first market, Singapore.
During our market research, we noticed a similar, strong outbound tourism growth in Thailand, as well as a growing number of affluent and tech savvy Thais.
For us, this meant that the Thais are travelling more and of course, we wanted to make a difference in their overseas payment experience.
Together with Kasikornbank (K-Bank), we launched YouTrip for Thai travelers to conveniently pay at the best exchange when overseas with zero fees and we're confident it'll be well received.