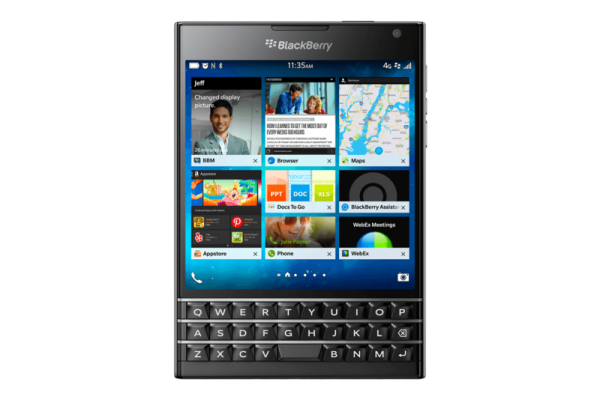 Former tech darling BlackBerry has made its boldest move yet with the BlackBerry Passport, an oddly squarish phone that even the company has acknowledged is not for everyone.
While analysts are anticipating that BlackBerry's market share is likely to dip, BlackBerry CEO John Chen, who was brought in last November to turn the beleaguered company around, remains optimistic about the phone maker's profitability by next year.
We took the Passport for a spin at a launch event this week to see if it has what it takes to be BlackBerry's comeback phone.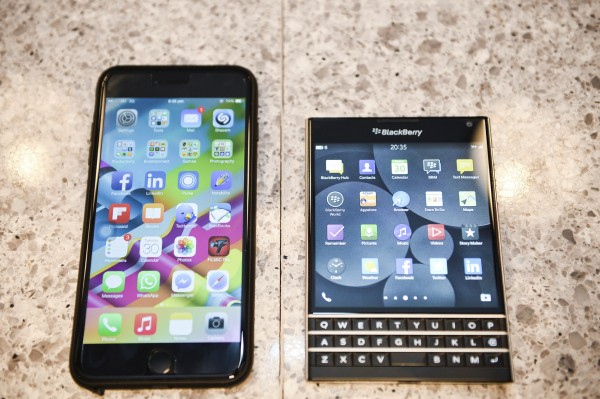 Compared with the physically imposing iPhone 6 Plus, the Passport, with the same physical height and width of an international passport, looks squat.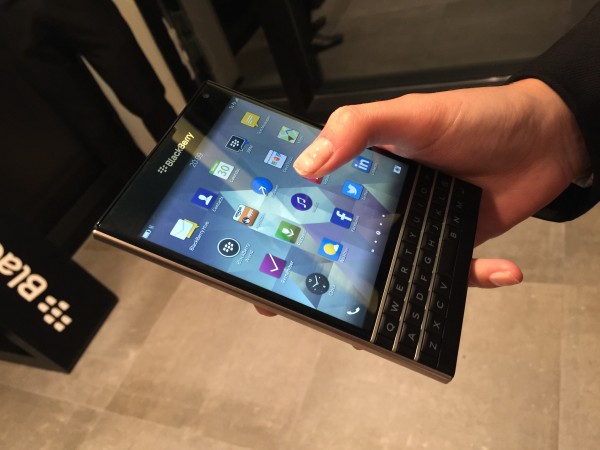 Holding the Passport is not as uncomfortable you'd think. In fact, compared with the tall and narrower iPhone 6 Plus, I thought the Passport's metallic frame feels less off-kilter, and has better balance in my hand.
The Passport's productivity and security prowess plays to BlackBerry's strengths in the enterprise space. Its 4.5-inch, 1,440-by-1,440 pixel display looks great, and is capable of displaying 60 characters across the screen, compared to roughly 30 characters on other phones. That makes it great for viewing and editing spreadsheets on the move.
Because text is wrapped to the "window" on websites, viewing webpages means less panning across the screen, though videos look tiny on the square screen.
While the Passport has BlackBerry's legendary keyboard, it packs in just three rows of keys. Users may also take a while to get used to the position of the spacebar, which now sits between the "v" and "b" keys.
The keyboard has also gained new touch capabilities. You can delete words by simply swiping left on the keyboard, and double tap it to move the cursor with pinpoint precision on the screen. The benefit to this is your fingers aren't blocking the text you're trying to select, an agonising experience on most smartphones.
The Passport runs the latest BlackBerry 10.3 operating system, and comes with BlackBerry Blend to manage your personal and business messages. Most notably, it lets you manage your work e-mails without having to sign on to a corporate VPN service.
For a BlackBerry, this one doesn't come with yester-year technology. The Passport features a 2.2GHz quad-core Snapdragon 800 chip paired with 3GB of memory and a 13-megapixel camera with optical image stabilisation.
This phone features two app stores: BlackBerry World for enterprise apps and Amazon's app store for Android apps. That means that for the first time, users in Singapore will have access to the Amazon app store without having to use a VPN or some kind of workaround to download and buy apps.
Even though I've been using the iPhone and Android devices for a few years, I've been a fan and user of BlackBerry devices for a long time. I've even paid for a few out of my own pocket until both hardware and software started to let me down.
From the looks of it, BlackBerry 10.3, plus new hardware like the Passport and the upcoming Classic, might just help BlackBerry regain fans who dislike touchscreen keyboards.