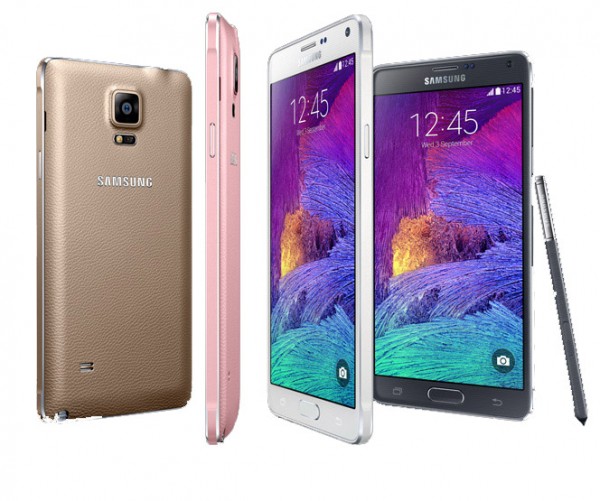 When Samsung unveiled the
Galaxy Note
"phablet" three years ago, detractors mocked the huge size of the device at a time when smartphones were getting thinner.
But it didn't take too long for consumers to appreciate the larger screen of the part tablet, part phone device, which was perfect for watching videos, browsing webpages and editing documents on the go.
Apple's introduction of the iPhone 6 Plus is perhaps the best validation of Samsung's role in pioneering the phablet market.
At a media event earlier this week, Samsung showed off the Galaxy Note 4, the latest iteration of its phablet.
Surprisingly, Samsung stuck to a 5.7-inch AMOLED display, opting to increase the screen resolution to 2,560-by-1,440 pixels instead. The higher resolution, however, isn't evident when viewing photos and videos.
The Note 4's rear camera megapixel count has also been bumped up to 16 megapixels, up from 13 megapixels on the Note 3.
With a wider lens, the Note 4 should capture more of a scene compared with its predecessor. Samsung's camera app even comes with a "wefie" mode that lets you fit in more people in a single shot.
Unfortunately, the Note 4 does not sport Samsung's ISOCELL image sensor, which debuted with the Galaxy S5. Unlike other CMOS sensors used in smartphones, ISOCELL sensors promise better colour accuracy and less image noise.
Other improvements include quicker charging — the Note 4 takes just 30 minutes to juice up its battery to 50 percent, compared to 55 minutes for the Note 3.
With support for 4G+ LTE Cat 6 data connectivity, the Note 4 also promises access speeds of up to 300Mbps on LTE-Advanced networks, in addition to support for voice over LTE.
At this time, 4G+ access speeds may be cold comfort, as most users here are still faced with sputtering mobile data connections.
The Note 4's killer feature is still its S Pen. Its ability to extract and share information using the Wacom digitiser system is something other smartphones and phablets have not pulled off.
With better sensitivity and precision, the S Pen beats touch-based inputs using a finger, especially when writing and sharing notes.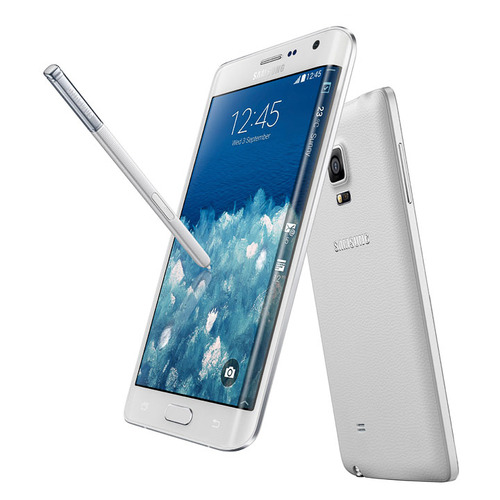 At the event, Samsung executives also unveiled the Note Edge that shares the same footprint as the Note 4, albeit with a smaller 5.6-inch display.
By now, most tech enthusiasts would have heard of the Note Edge's curved screen that extends to the edge of the phone, letting you view short messages, weather forecasts plus date and time. This can be useful, say, during a meeting when you can catch a quick glimpse of notifications without switching on the main display.
If you're in the market for a phablet, both the Note 4 and Note Edge will meet your needs. The Note Edge, which hits the stores later this year, will offer bragging rights, but as with most concept phones, expect its software and design to be refined further.
Meanwhile, the S$1,088 Note 4 can now be pre-ordered from the telcos, or visit any Samsung flagship store to make a reservation. Pre-order customers will receive an extra battery kit and S View Cover when they collect their phones from 11 October 2014.