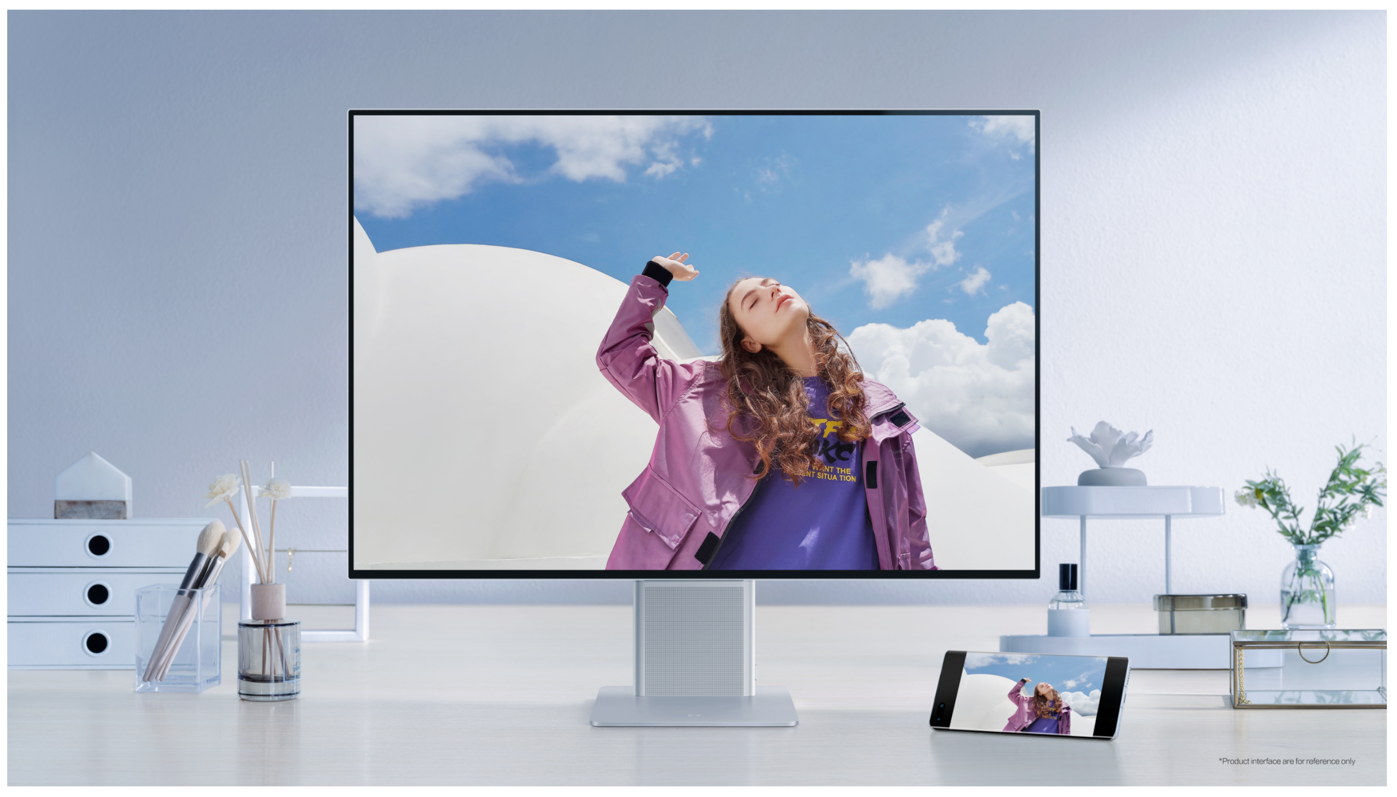 You may not know Huawei monitors as well as its phones but the Chinese manufacturer has set about to change that with its MateView monitors, which are designed to turn heads.
To begin with, the MateView 28-inch monitor I got my hands on recently has an aspect ratio of 3:2, which is unique from the usual 16:9 or 16:10 that you see on most PC monitors today.
This squarish format is slightly less elongated than the widescreen ones you see from other PC makers, including my own Sharp IGZO 32-inch 4K monitor.
The MateView also offers a sharp 4K resolution on the IPS screen, so you can watch your latest 4K movies on it and connect your PC and phone to it easily.
Now, a more squarish screen may seem a move back to the old CRT or tube monitors of decades ago but the 28-incher does seem larger because of its format.
Personally, I find that the taller profile makes video content more immersive, even though you do get thick black bars at the top and bottom of the screen, because movies and TV shows are usually recorded in widescreen format.
When it comes to work, the Huawei MateView's 3:2 format is also handy. Though it is not as wide as my Sharp monitor, I can still the screen between two A3-sized documents.
This is very useful when you are typing out a report on one part of the screen while reading off information from another part of the screen. Or when you're doing a video call while looking at a Powerpoint or PDF on the side.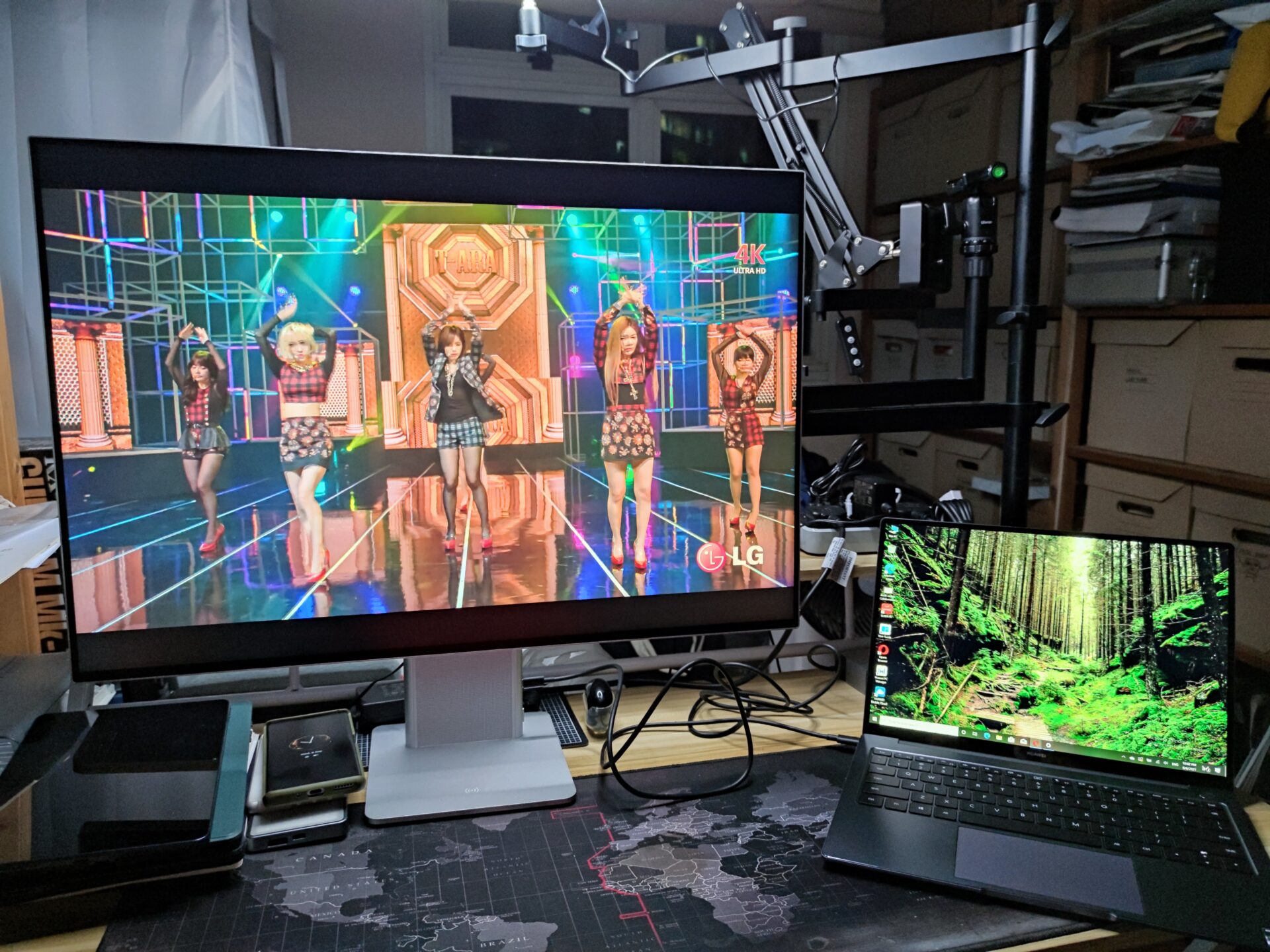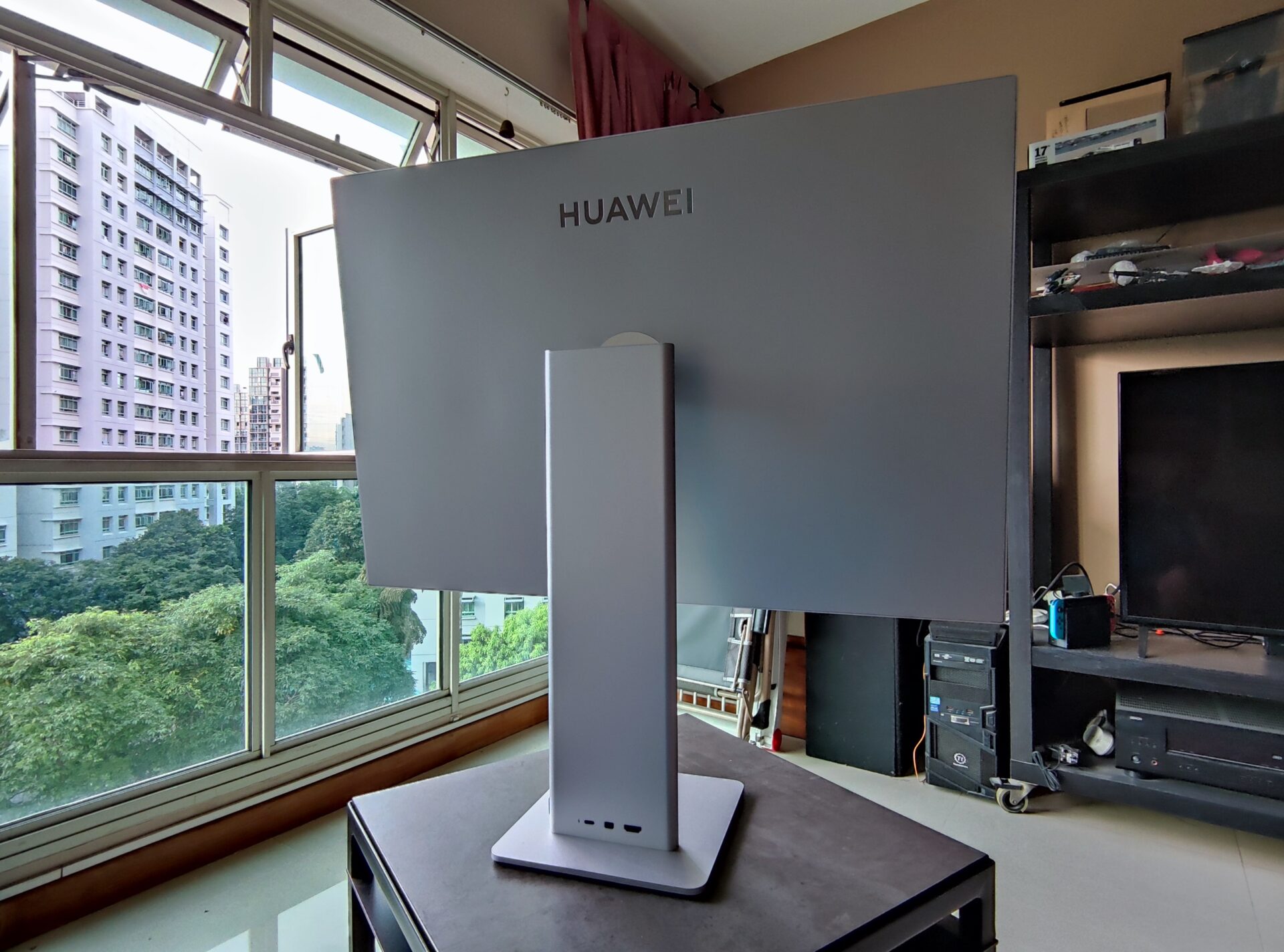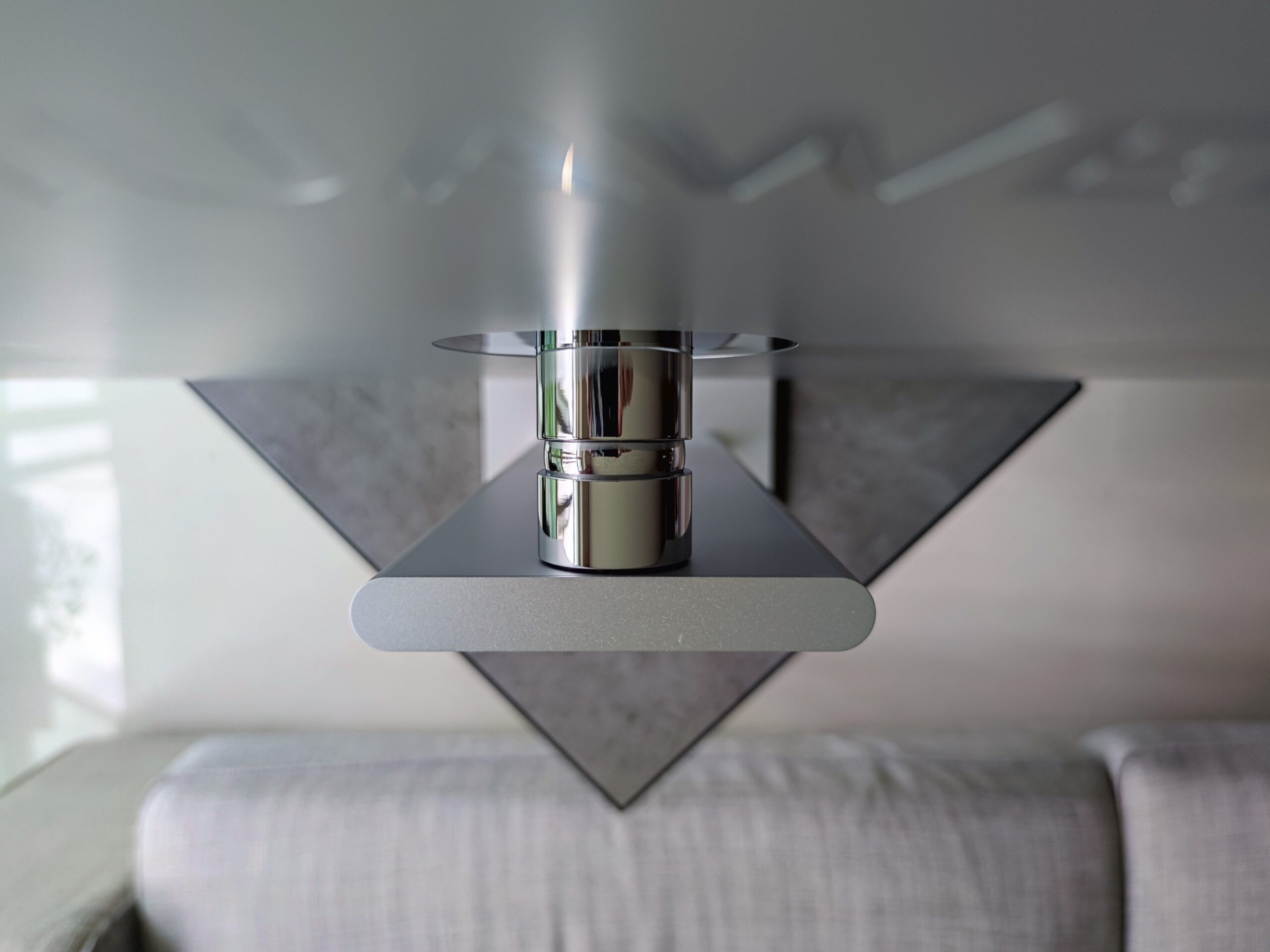 There is also a lot to love if you are a photographer or videographer. With the MateView's 98 per cent DCI-P3 Colour Gamut, 100 per cent sRGB Colour Gamut, HDR 400 and 500-nits brightness, the monitor does a good job of showing off what images should look in real life.
Colours from the monitor are accurate, plus you can pick out more details in darker areas of an image, which would otherwise be obscured. Yes, this is even when compared to my Sharp IGZO 32-inch monitor.
Even when streaming sub-par 4K videos from YouTube, the colour, clarity and sharpness make the videos look better than a laptop's screen that the monitor is tethered to.
Speaking of that, the Huawei MateView can be connected via the HDMI 2.0, Mini DisplayPort or USB-C ports onboard. That means my PC, Playstation 4 and laptop can all hooked up at the same time.
On top of this, the monitor supports wireless projection. This is useful when I need a bigger screen to watch content on my Huawei phone. I just wish Huawei can allow phones from other makes to utilise this feature and broaden its appeal.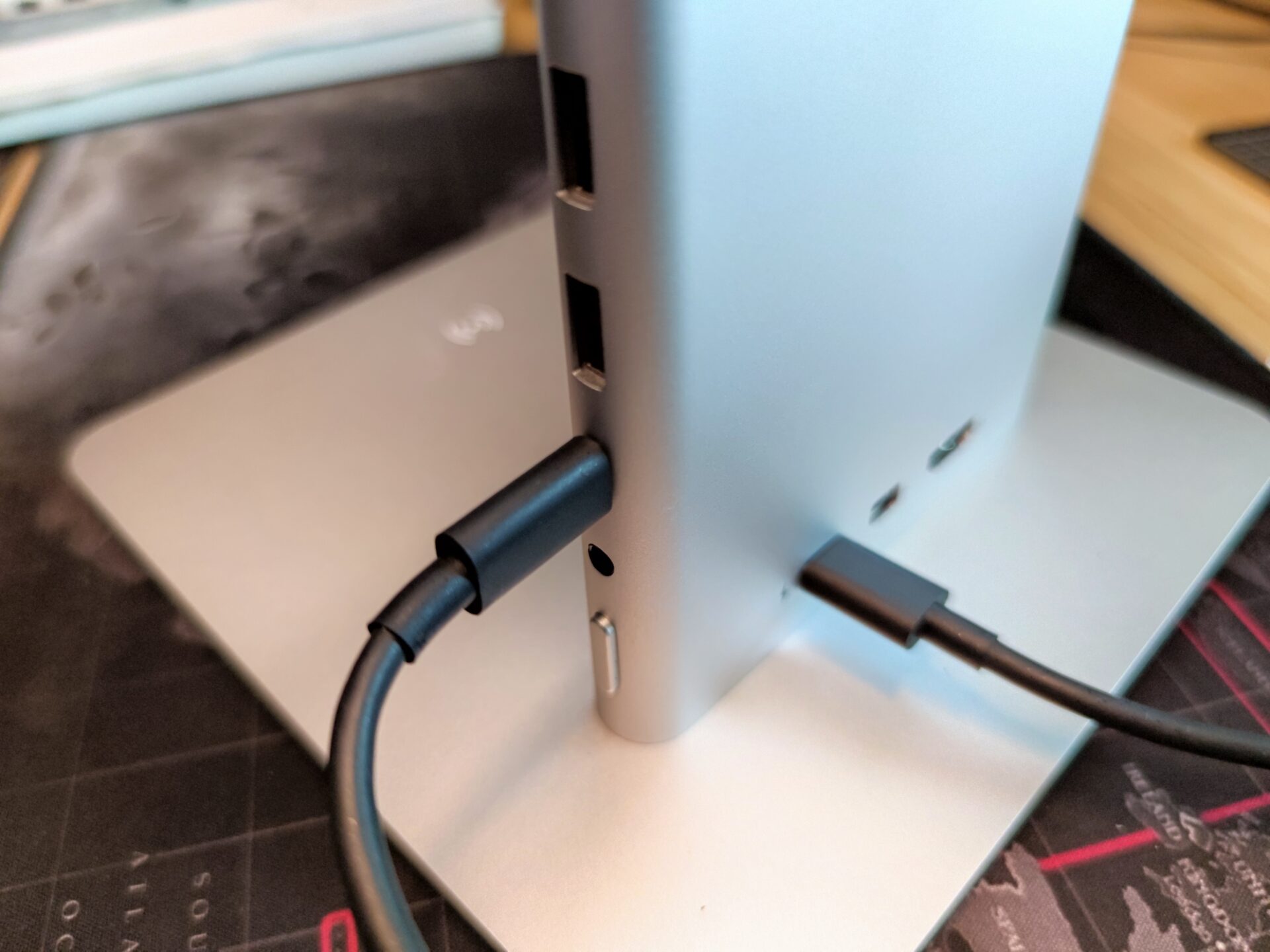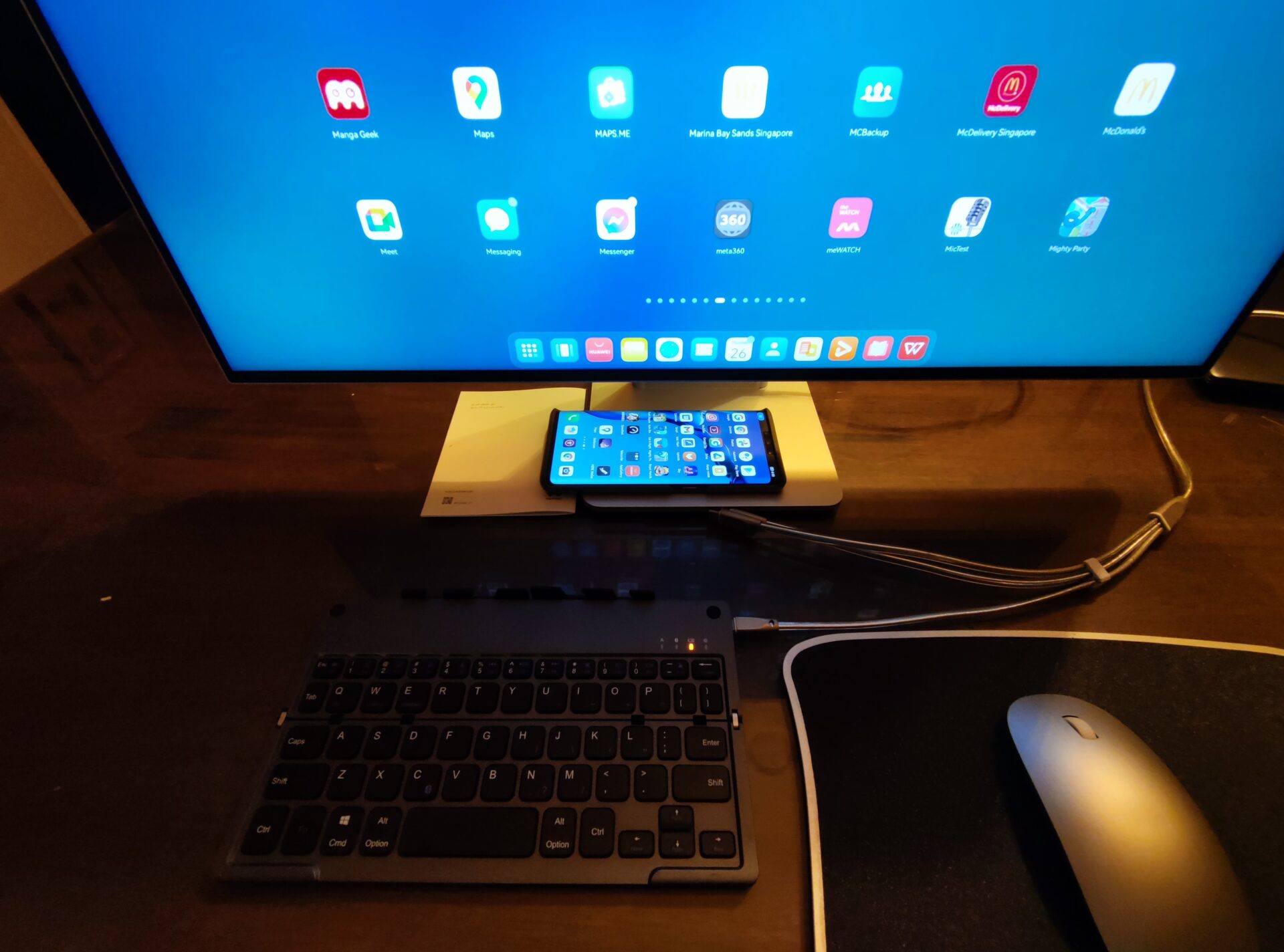 Design-wise, the MateView comes with a futuristic vibe. The silver matte finish coupled with the chrome parts on the hinge between the screen and stand feels premium. The slim bezels give the monitor a sleek profile that will look good on any desk.
This is also one of the easiest monitors to raise and tilt thanks to the hinge design but do take note that it does not rotate. The ports are placed for easy access for right-handers with two USB-A 3.0 ports, a 3.5mm audio jack and a single USB-C port.
There are also useful features such as the smart bar, which lets you change the monitor's setting just by tapping and swiping your finger under the screen.
The monitor can also be connected to the home's Wi-Fi network for automatic updating of the firmware when it is available.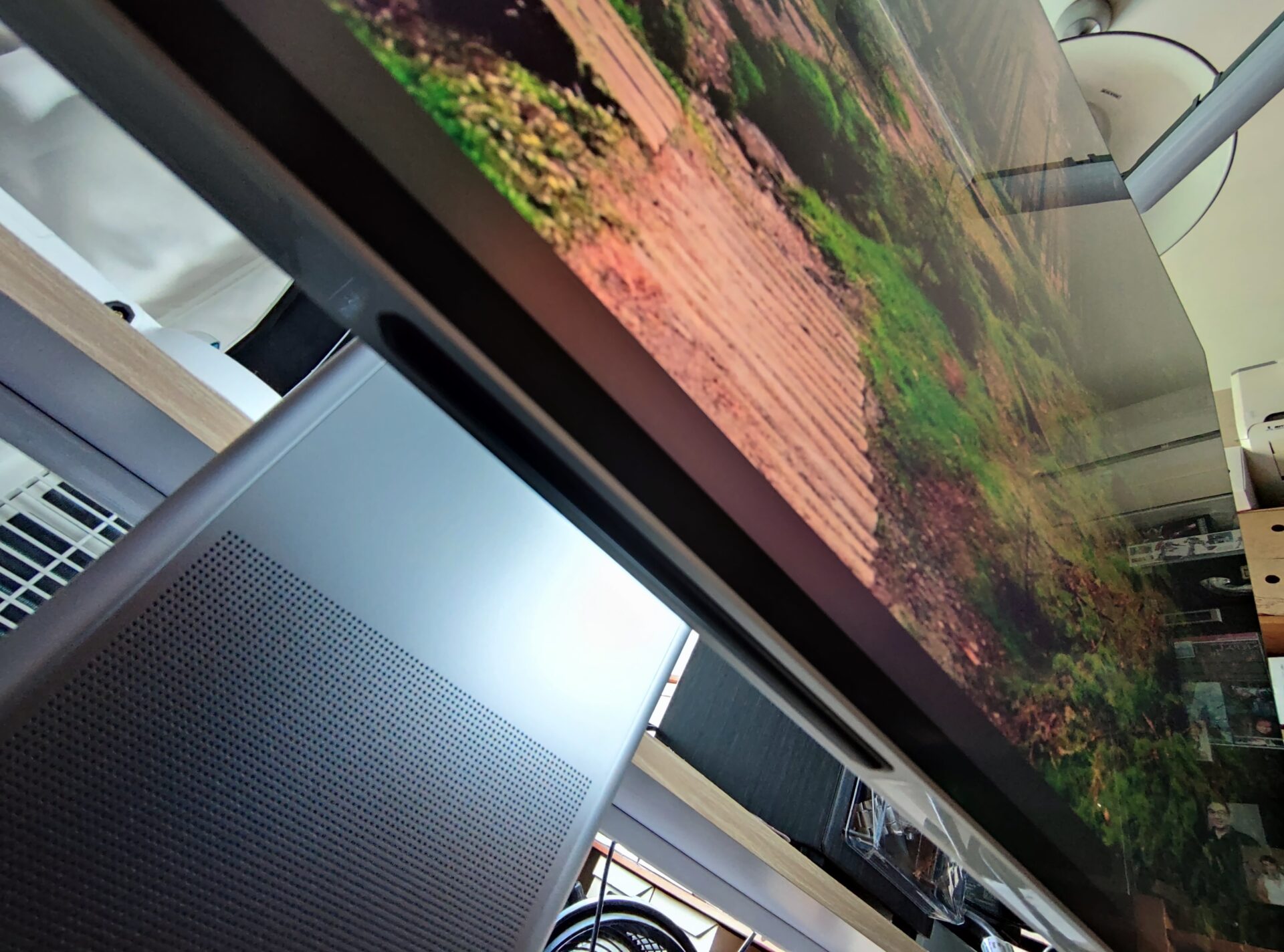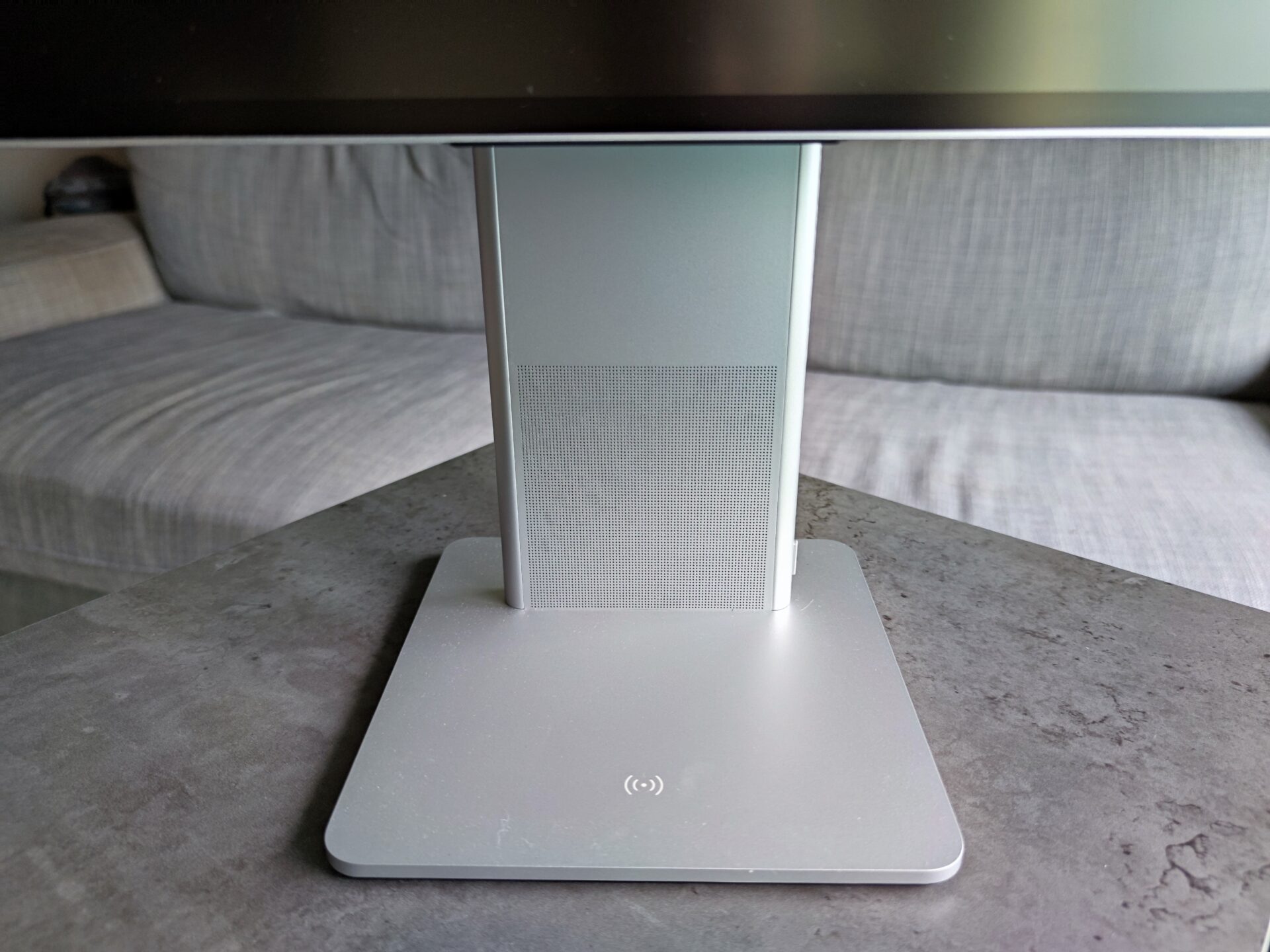 Despite the hefty S$998 price tag, the MateView only has two speakers that may be loud and clear but don't sound that expansive because they are housed inside the monitor stand.
The near-field communication (NFC) pad that is used to connect the phone to the stand also does not charge the phone wirelessly. That's a missed opportunity for Huawei to impress.
Plus, the monitor refresh rate of 60Hz is not as quick as some monitors at this price range. While the MateView can be used for gaming, the lack of AMD FreeSync or Nvidia G-Sync which makes for smoother gameplay images may make gamers think twice.
Then again, the MateView appears to be designed more for productivity. When calibrated well, it is great for photo and video editing. This is a monitor that is great for work and the occasional game or two.