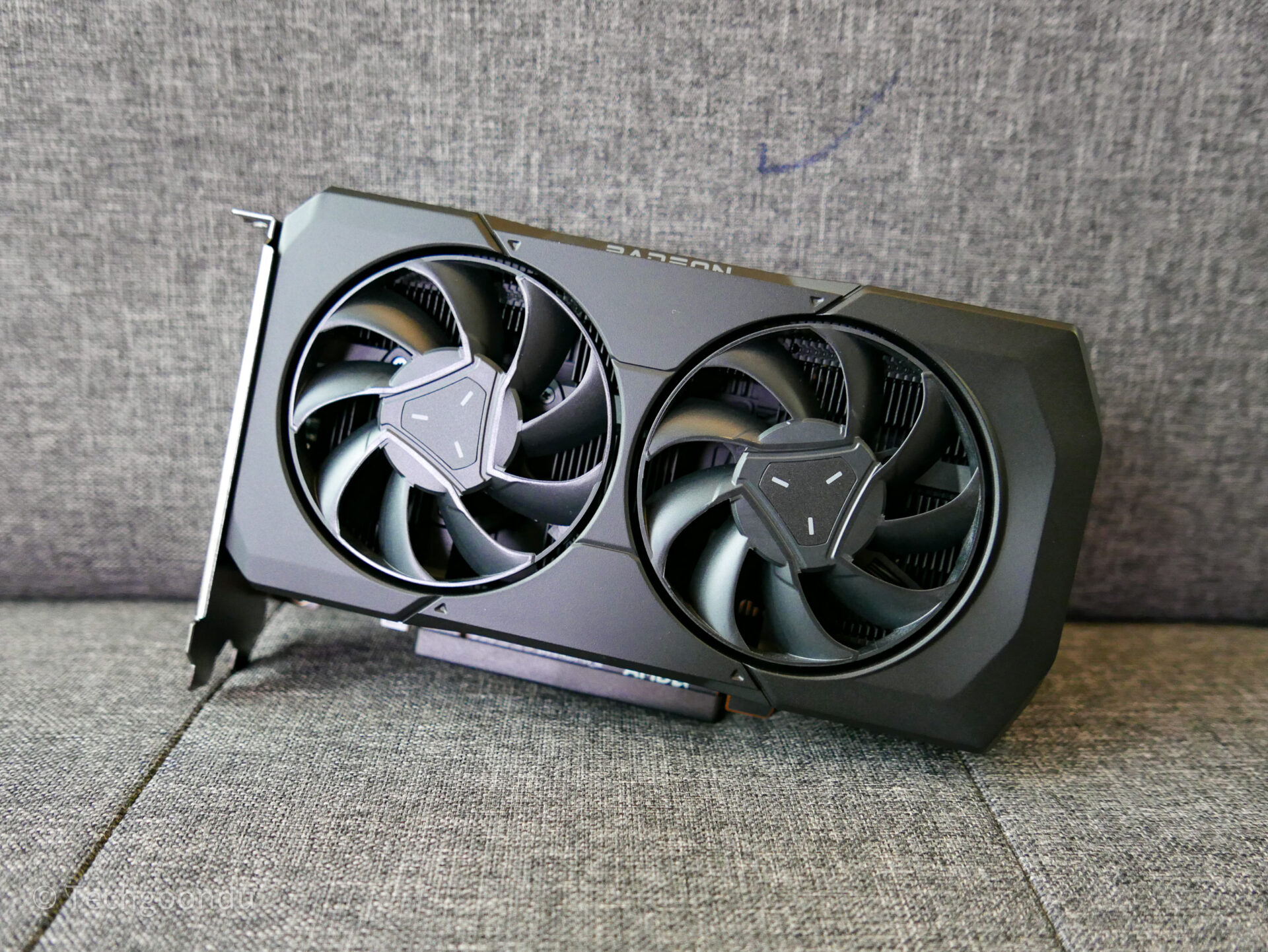 At a time when top-end graphics cards cost more than S$2,000, it's great to find that the new AMD Radeon RX 7600 offers PC gamers decent performance at a price just below S$400.
Okay, the new value-for-money graphics card isn't going to run your 4K games in all their glory, but if you're still gaming mostly in 1080p or even 1440p, and you're not for splurging huge amounts for graphics, then it is well worth checking out.
For starters, the new card is powered by AMD's RNDA 3 architecture, which you'd find in the chipmaker's more expensive flagship models, such as the Radeon RX 7900.
The Radeon RX 7600 has less horsepower than its more illustrious cousins. However, what's useful for handling demanding games is the 8GB of GDDR6 memory onboard.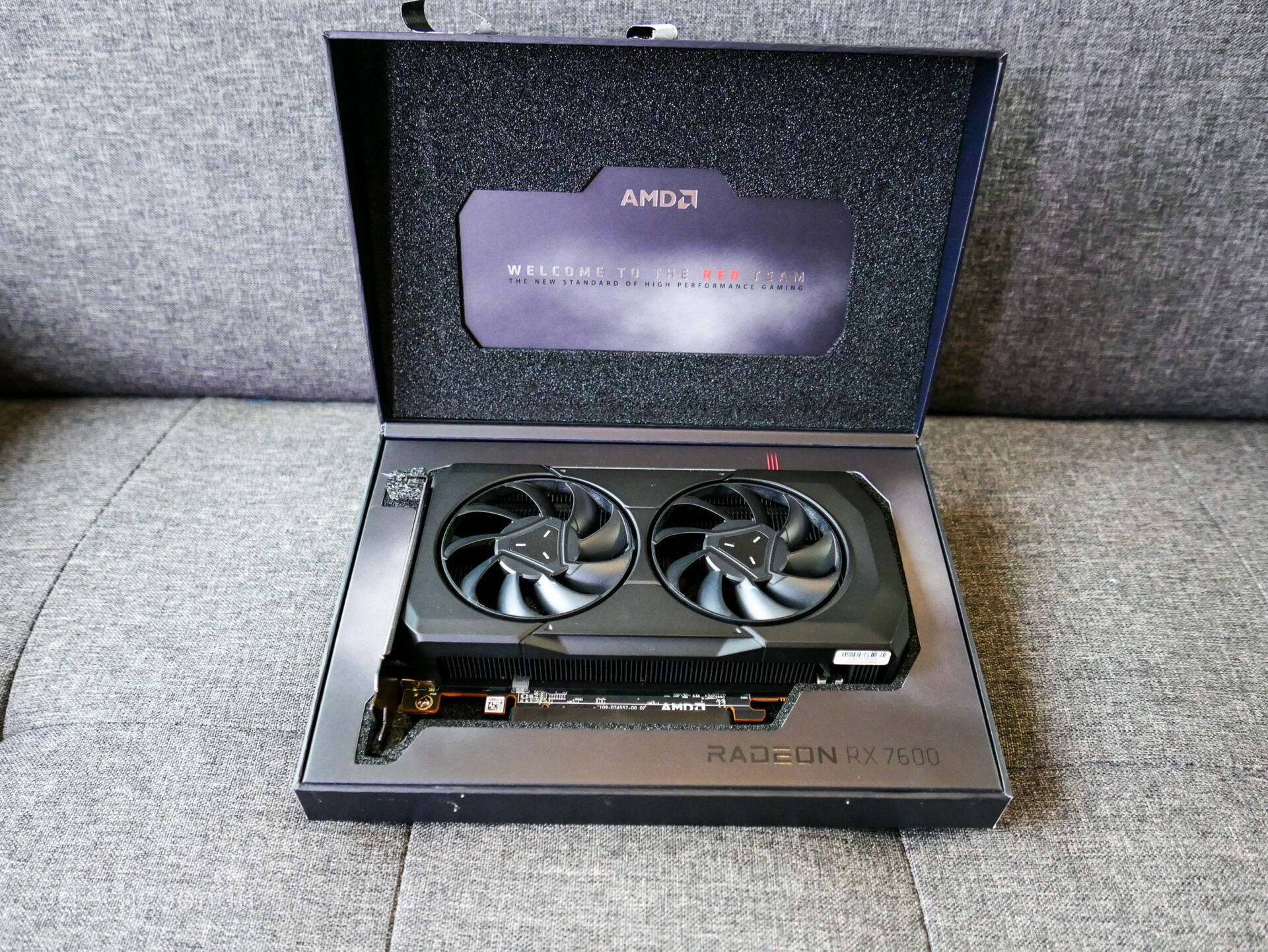 At the same time, support for upscaling technologies such as AMD FidelityFX Super Resolution (FSR) and AMD Radeon Super Resolution will let you enjoy more visually impressive game worlds in Triple-A game titles.
On a very basic level, this is software that's optimised to boost your game's visual effects, so your hardware does not do all the heavy lifting alone (more here).
The good news is that AMD's upscaling technologies are found in many games today and also support not just AMD graphics cards but can even help boost rival Nvidia's.
This is particularly important at a time when games are coming up with ray tracing technologies, which mimic the way light is shone or reflected in real life to make a game scene more realistic with shadows and flickering light, for example.
A new generation of mainstream gaming cards like the Radeon RX 7600 promise to bring these features, previously available only for folks with deep pockets for a high-end graphics card, to budget conscious gamers, though not without some limitations.
To test the Radeon RX 7600 out, I set it up in my gaming PC. It had the following hardware:
AMD Ryzen 5 5600X CPU
Gigabyte X570 Aorus Elite Wifi-R motherboard
32GB DDR4 RAM
1TB Micron P5 Plus solid state drive
Corsair 850W power supply unit (PSU)
I had a beefy PSU for my own graphics card – an Nvidia GeForce RTX 3080 – that needed the extra power. However, the new AMD card draws much less, only having a thermal design power (TDP) of 165W, compared to the Nvidia card's 320W.
So, yes, just one power socket is needed, like with many mainstream graphics cards. This means if you're building your own PC, you also save on a less expensive PSU to drive this AMD graphics card.
In the games I tested, I tried to max out as much of the game graphics as I can to see the performance hit that the budget AMD card would take.
I ran games at 60Hz refresh rate without HDR (high dynamic range), similar to most gamers who would be buying a mainstream gaming graphics card.
I also turned on upscaling features such as FSR when they were available. I ran games in Full HD (1,920 x 1,080) and Quad HD (2,560 x 1,600, which is my 16:10 monitor's native resolution) but not 4K, given the card's limitations.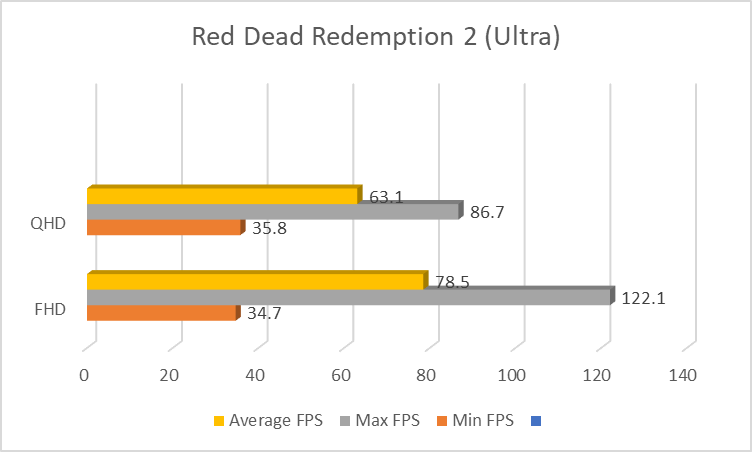 As you'd see in Red Dead Redemption's built-in benchmark, the minimum frame rates can fall to unplayable levels, even with all the software optmisation working in the background.
However, this is where graphics effects are set to Ultra. Turn them down to High or Medium and the game plays very well in both resolutions on the AMD card.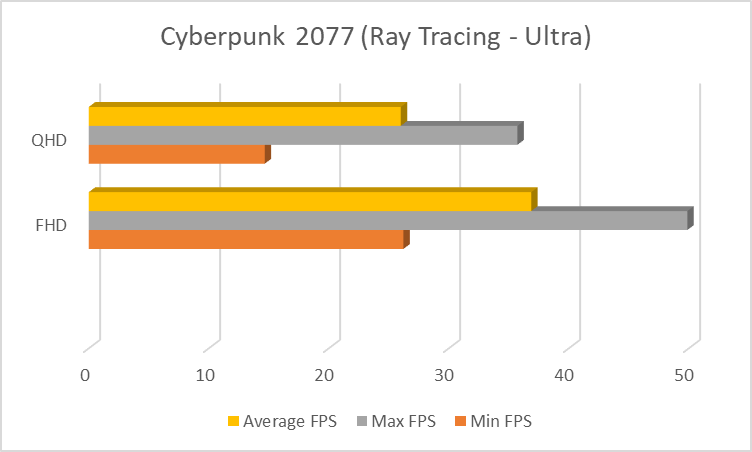 The next game I tried was Cyberpunk 2077, which obviously generates less-than-ideal frame rates when pushed to high-end settings, even with FSR turned on for the in-built benchmark.
You'd be best served by playing this demanding game in High or Medium settings, as with Red Dead Redemption 2, to get smooth gameplay.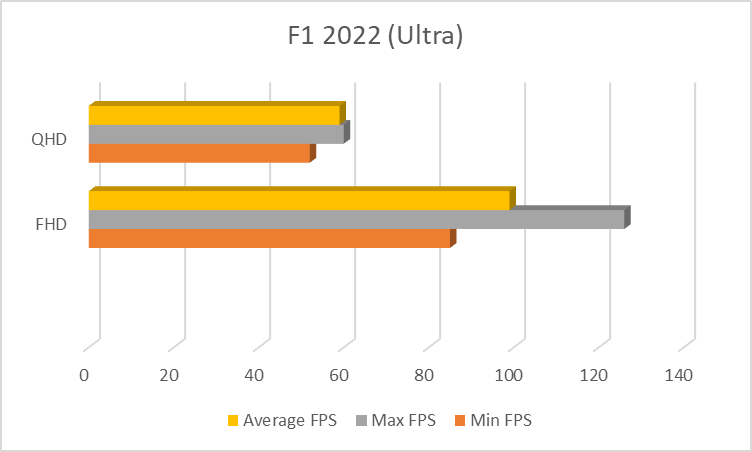 So far, it seems the Radeon RX 7600 has been floored by demanding games. It does play better with F1 2022, the F1 race simulation game, even when the settings were turned to Ultra.
With AMD FSR2 turned on and the quality level at Quality (not performance), the budget graphics card churned out playable frame rates in the built-in benchmark. I used the Singapore track at night to test.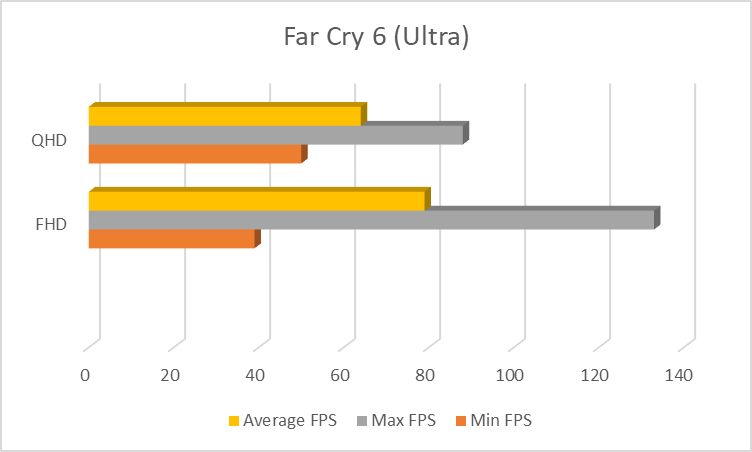 Another game that generally plays well is Far Cry 6. Even with quality set to Ultra, the Radeon RX 7600 seems to acquit itself well in the game's built-in benchmark. In both resolutions, it should perform well even with the eye candy all dialled up.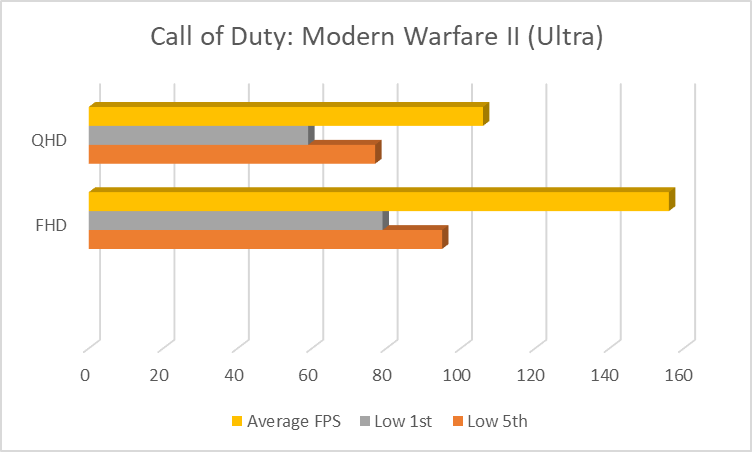 Call of Duty: Modern Warfare II is another popular shooter that the AMD Radeon RX 7600 does particularly well in. I dialled up the settings to Ultra and got very decent frame rates in the in-built benchmark.
That's as long as I also turned on AMD FSR 2.1 (I had it on Balanced) and the render resolution was automatically upscaled (at a high 58 to 59 per cent). Quality was still good and the gameplay was smooth.
I also tested the same five games with my trusty RTX 3080 from about 20 months ago and sure enough this high-end graphics card, which still costs about S$1,000 now, is well ahead of the mainstream AMD Radeon RX 7600.
In Cyberpunk 2077, the Nvidia card could fire up an average of about 66.6 frames per second in Quad HD, which is good enough for smooth gameplay. In Far Cry 6, it had an average framerate of 80fps for Quad HD.
This is not an apples-to-apples comparison, to be sure, but it goes to show that the Radeon RX 7600 isn't replicating the high-end performance of almost two years ago because it's aimed at a more budget-conscious segment.
That said, it is a compact, well-priced graphics card that will immediately boost the gameplay and graphics quality for the most basic PCs. If you're using a Full HD or even Quad HD monitor, the new AMD card will offer decent performance for its relatively affordable price.