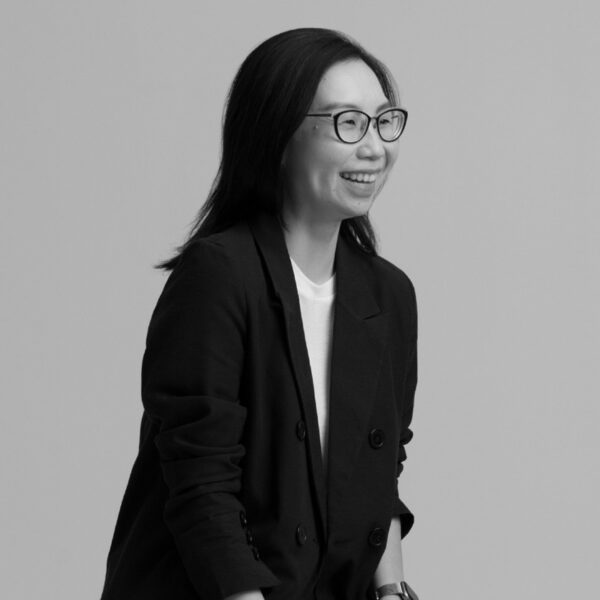 As travel resumed in the past year with the passing of the dreaded pandemic, the tourism sector in Singapore could not be happier with the return of physical meetings and interactions.
Yet, digital or virtual experiences of a place are still important, even as people indulged in revenge travel after missing out for the better part of three years, the government agency promoting tourism here believes.
In May, the Singapore Tourism Board (STB) pushed out mini games set in virtual Singapore landmarks on the popular game world Roblox. Its aim: Get people engaged virtually so they will visit the city-state in person.
This Singapore Wanderland, like STB's other virtual efforts of late, also helps to engage new virtual audiences, including those in the youth market, says Georgina Koh, director for marketing activations at STB.
While the jury is still out on metaverse technologies, given the high-profile disappointments at Meta and others this past six months, it is undeniable that people are interacting more in virtual environments, she tells Techgoondu, in this month's Q&A.
NOTE: Responses have been edited for brevity and style.
Q: How does promoting a virtual experience, say, in a metaverse, help in getting people to visit Singapore physically?
A: Singapore Wanderland is part of STB's ongoing efforts to explore creative and fresh ways to engage new audiences and connect with potential travellers.
Apart from immersive elements such as in-game collectibles and engaging storytelling, Singapore Wanderland puts a playful spin on Singapore's iconic sites such as Gardens by the Bay and Marina Bay Sands, alongside hidden gems like Haw Par Villa and our vibrant shophouses in our cultural neighbourhoods.
Drawing on the insight that the youth market has a significant role to play in influencing family holiday destinations, Singapore Wanderland combines technology and immersive storytelling to engage players, building affinity for the destination and ultimately inspiring them and their families to visit Singapore in real life.
Q: Briefly, could you share with us some of the more notable virtual experiences that STB has worked on that have been successful and why they worked better than others?
A: STB previously partnered Millennium Hotels and Resorts to launch Merlion on Vacation, a virtual adventure that allows players to explore Singapore in the metaverse and win prizes such as a Merlion 50th anniversary themed room package at M Social Singapore.
STB was also the first national tourism organisation in the world to collaborate with Tencent to create a Singapore-themed house on Super QQ Show's metaverse, which features Marina Bay Sands, Gardens by the Bay, Sentosa and more.
More than 67.9 million users have visited the house, and close to a fifth of participants completed all five missions to stand a chance to win prizes such as an air ticket to Singapore and local souvenirs.
Embracing the metaverse through such pilots creates valuable opportunities for STB to connect with virtual audiences and learn about an emerging technology as we continue to push the boundaries of marketing innovation to engage new audiences.
Q: There's been fresh doubt about metaverse technologies of late, with high-profile disappointments with Meta's Horizon Worlds and Decentraland's falling audience numbers. Will people still be interested in such virtual experiences in future?
A: While the jury is still out on metaverse technologies, it is undeniable that users are spending more time online interacting in virtual environments.
The successful launch of Singapore Wanderland, which has drawn 4.8 million visits since the beta version launched on May 11, shows there is considerable appetite for immersive digital environments.
We are also pleased to have observed a diverse player base worldwide. Not only do we have a significant number of players from countries like the United States, Brazil, and Mexico, but also from neighbouring countries like the Philippines and Indonesia.
What truly sets the experience apart, however, is not just the number of users, but the time they spend in the game. Players spend an average of 15 minutes per session – nearly tripling the engagement times of many other popular brand experiences on Roblox and matching some of its most popular games.
We are optimistic that sustained interest in such virtual experiences will remain, given the growing popularity of gaming and entertainment, as well as what the ever-evolving platform offers – the opportunity for people to connect, interact and explore limitless possibilities.
Singapore Wanderland presents an opportunity for us to understand user behaviours in a gaming environment. For example, we have discovered that play engagement and play duration increase with periodic releases of virtual collectibles.
We will continue to gather user feedback to improve the game experience and user engagement.
Q: Ironically, if a virtual experience becomes so engaging and "real", would people in future be happy enough to just stay home and put on VR goggles instead of flying to a place, which involves cost and carbon impact?
A: While virtual experiences are undoubtedly becoming more immersive and engaging, we believe that they will not replace the experiences of real-life travel.
Virtual experiences provide the creative tools to engage with audiences and tell Singapore's destination stories in new ways, but they cannot replicate the allure of experiencing a different culture, tasting a destination's unique local cuisine, and making meaningful connections with people face-to-face.
We believe that people will continue to cherish the thrill of physical travel, while also enjoying virtual experiences as a complement to their explorations.