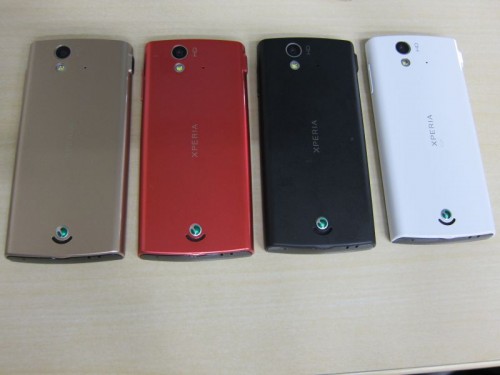 At a time when smartphone makers are rolling out bigger screens, faster processors and 3D capabilities, Sony Ericsson bucked the trend when it unveiled the Xperia Ray in June 2011.
A smaller screen than most high-end rivals and a lack of a dual-core CPU, for example, surprised many phone buffs looking for a more souped up model to contest Samsung's Galaxy SII or HTC's Sensation.
The reason, Sony Ericsson executives told reporters from the region yesterday, was to reach out to large groups of users not served by the latest and greatest – feature phone users who desire a small, familiar device, ladies who want a more compact phone and commuters with one hand on the train's handle bar and another on the phone.
Indeed, at an event here in Tokyo for media from Singapore, Malaysia and Taiwan,  the company took to great lengths to explain why its new Xperia Ray, out in Japan now and in Singapore next month, is its new premium product capable of matching up to its rivals.
It's a big bet by the company to get out of the specs race and concentrate on design, after CEO Bert Nordberg boldly said last year that it wants to be the number one Android phone maker in the world.
Yesterday, Linda Lissola, the phone's colour and materials senior designer, said the Xperia Ray was designed with a focus on Japan and other Asian cities. Here, users not only have smaller palms than their Western counterparts, but urban centres like Japan often see users struggling to hold a smartphone in hand while holding the handle on a moving train with another.
"With the Xperia Ray, you can type and send messages with one hand comfortably," said Lissola.
Beyond that, the company took to great pains to create a phone that it believes can offer a premium feel and yet is familiar enough to users making the switch from feature phones.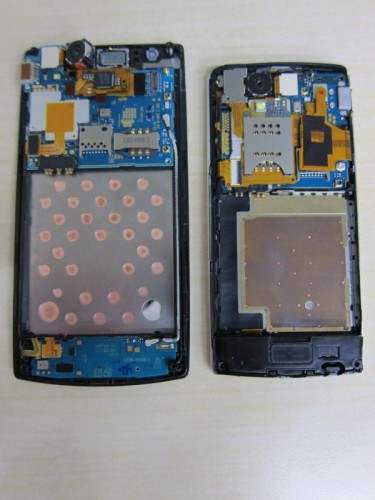 For starters, the phone is 31 per cent smaller, by volume, than its bigger Xperia Arc cousin, but is protected by a thin stainless steel frame. The smaller design necessitates the use of ultra-small screws that are more often used in watches rather than phones, say its engineers.
The Xperia Ray's screen, they add, is 25 per cent brighter than the Xperia Arc's, thanks to its screen hardware settings being tweaked to show better even in bright sunlight. And finally, the 10-layer printed circuit board, thinner than a chocolate wafer, is tested extensively such that its built-in antenna does not suffer the same iPhone 4 reception issues, according to Sony Ericsson.
There are trade-offs, of course. Because of its smaller size, the Android 2.3 Xperia Ray offers no HDMI port for plugging to a TV, which is handy for sharing photos. The 854 x 480 pixels on the small 3.3-inch screen provide one of the sharpest resolutions, but yet renders text on a Web browser a little small when compared to, say, a 4.3-inch screen on a rival phone that pumps out the same number of dots.
Sony Ericsson folks, though, are confident their small gizmo will outlast bigger rivals. They claim, for example, that its Xperia Arc has held its own against the higher-spec'd Samsung Galaxy SII in the big-screen stakes, and the arrival of a smaller number will gain it more share with new users.
The phone's marketing manager for Japan, Mr Katsuyuki Kaneko, told Techgoondu that he expects half the users of the Xperia Ray to be women- up from 40 per cent for the large-screen, souped up Xperia Arc. Like his counterparts, he told reporters here today that he is confident it will gain a foothold with new groups of users.
To be sure, Sony Ericsson is not the only smartphone maker trying to gain an edge by differentiating itself in an increasingly competitive – and commoditised – Android market.
Samsung has gained the spotlight in the past month or two, thanks to its best-selling Galaxy SII, while HTC is adding Beats Audio to the mix to boost its brand image and LG is betting on 3D technology to differentiate itself. Now, Sony Ericsson is saying design – rather than specs – is more important.
That's good news to users, of course. In the coming months, they are going to be spoilt for choice once again with Android.
Look out for a Goondu Review of the Xperia Ray soon.