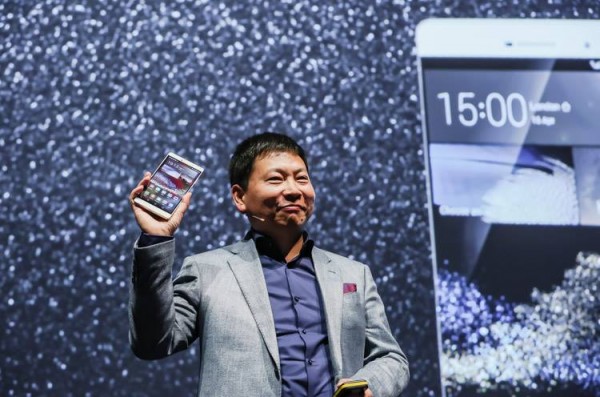 Huawei has come up with a new smartphone with a huge 6.8-inch screen that pushes the boundaries of what users would want to carry in their pockets on the go.
The P8Max, unveiled on Wednesday by the Chinese networking equipment maker, is likely the largest smartphone out there, at least where its screen is concerned.
At 6.8 inches, the display is just shy of the 7-inch tablet versions that were popular just a few years ago. Clearly, Huawei still believes size matters, when other manufacturers have stopped pushing up the screen sizes of late.
It certainly seems undeterred by the concerns of rival phone makers such as Samsung, which has stuck to 5.7 inches for its Galaxy Note 4 "phablet".
The P8Max, however, doesn't have the same resolution as its South Korean rival. It only sports a Full HD resolution of 1,920 x 1,080, making it less sharp than the Galaxy Note 4's 2,560 x 1,440.
Besides its size, Huawei has also packed a 4,360mAh battery in the design, along with what it calls a "professional grade" image signal processor for the phone's two cameras.
Because of its large size, the phone can be made thinner despite packing in the hardware. It is just 6.8mm thin.
The P8Max won't be cheap though. It starts from €549 (S$798) for the basic version. The phone's metallic body, said to be cut from an "aerospace grade" aluminium block, would have added to the cost.
If that's not your cup of tea, of course, there's a smaller version offering from Huawei as well.
The P8, unveiled at the same time, features a smaller 5.2-inch screen and the same Full HD resolution. It costs from €499.
There is even an option for an e-ink display at the back of the phone, like the YotaPhone from Russia, but there isn't a lot of information on that for now.
Both the P8 and P8Max are powered by a 64-bit processor in the shape of Huawei's own Kirin 930 octa-core chip, as well as a competent 3GB of memory.
So, these new flagship phones from the fourth largest smartphone maker should work well with most Android apps. Whether 2015 will be the year it breaks into the top three rankings remains to be seen though.
We'll have more on the new Huawei phones when we try them out in Singapore.