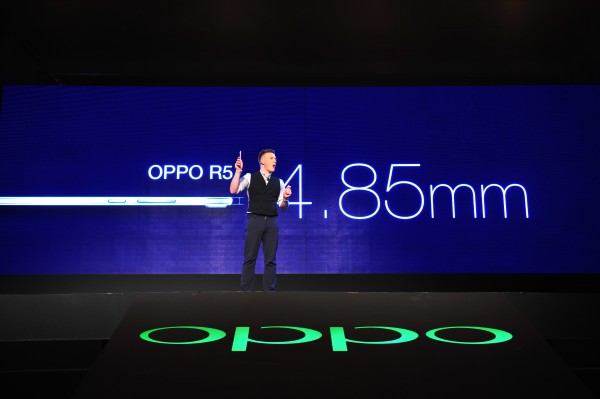 Oppo yesterday unveiled a feature-packed N3 smartphone, alongside a skinny R5 model touted as the world's slimmest smartphone, to take on well-established players and prove it is not just a flash in the pan.
With the two new models launched in Singapore yesterday, the Chinese electronics maker looks set to build on its previous Oppo Find 7 and N1 that had excited some fans here but hadn't gained the same traction as Xiaomi or Asus.
Its two new phones could change that, as users seek gift ideas this holiday season.
The N3 is Oppo's new flagship model aimed at challenging any of the top-end offerings from players such as Samsung.
With a Qualcomm Snapdragon 801 running at 2.3GHz under the hood, along with 2GB of RAM, the 192-gram phone will be no slouch running the latest games or apps.
The 32GB of onboard storage is expandable through microSD cards up to 128GB in capacity. A 3,000 mAh power pack can be juiced up with the company's well-known Rapid Charge feature, which takes 30 minutes to fill up 75 per cent of the battery.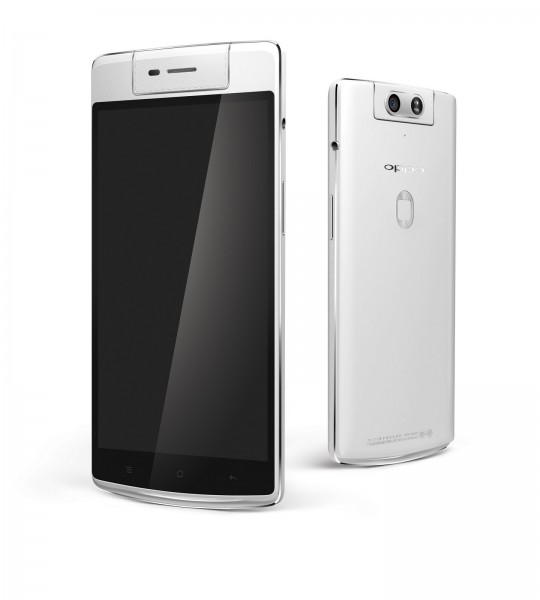 The rotatable camera, which made the previous N1 unique, is back this time. And the movement through 206 degrees is motorised, which makes it a lot sleeker than before. You can also say that about the N3's aluminium construction, which will attract users who are tired of plastic cases.
The phone has a relatively modest 5.5-inch screen, so Oppo clearly hasn't gone for the extremes in its "phablet" game.
And though its Full HD resolution is not as sharp as Quad HD displays on the Samsung Galaxy Note 4, Google Nexus 6 or LG G3, the N3's screen will not look blur or vastly inferior either.
What may work against the N3 is its price. Out in Singapore in the weeks ahead for an expected price of US$649, it isn't cheap. It costs the same as the Nexus 6, which has a sharper and larger 6-inch screen.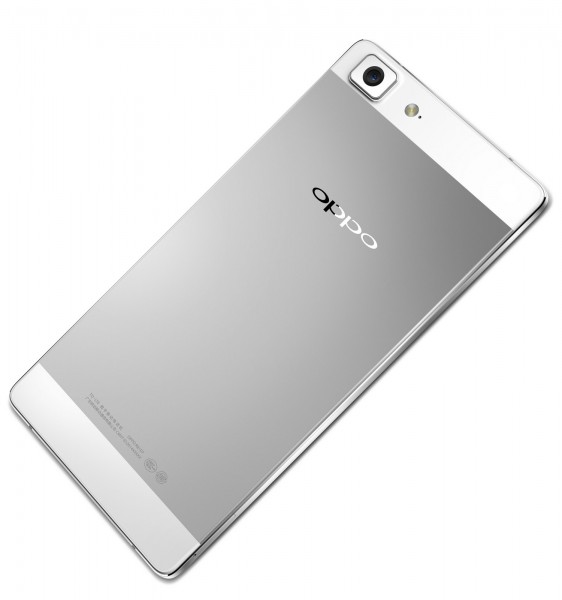 Oppo's other phone unveiled yesterday was its R5. Aimed at the fashion-conscious, it is slightly less "spec'd" up than the N3, but nonetheless has the gear to match its looks.
At just 4.85mm thin, the R5 is touted as the world's skinniest when it comes to ones sporting HD screens. Its 5.2-inch display is capable of Full HD resolution and sports useful AMOLED technology to offer vibrant colours.
Under the skinny frame, you get a mid-end Qualcomm Snapdragon 615 octa-core chip, so this is not just a pretty face.
The 2GB onboard is helpful as well, though you get only 16GB of storage and no expandable card slot. Well, some thing had give, right?

Available in silver or gold, the phone weighs just 155 grams. Like the N3, it will be out in Singapore likely in time for the holidays. Price is an estimated US$499, so it hits the mid-to-high end market, which seems about right.
In the bigger frame of things, both the N3 and R5 will pit Oppo against against big hitters like Samsung and LG.
It is a relatively new player in the minds of users right now, but the Chinese electronics maker's name might be uttered more frequently in the weeks leading up to the holidays this year end.
We'll have the phones to test in the weeks ahead. Do look out for our impressions of them.