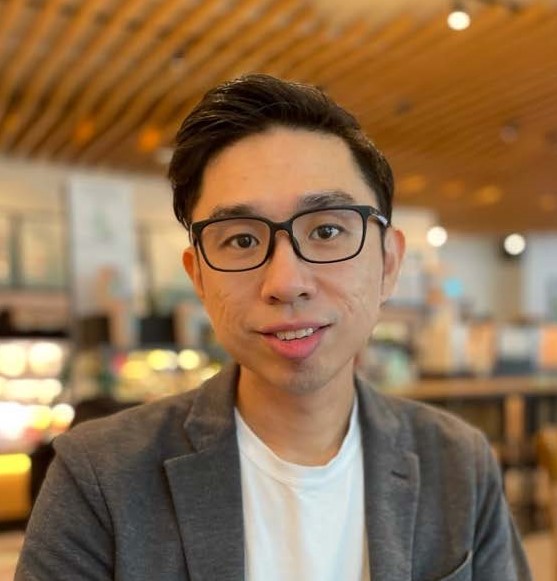 Think of a smartwatch or a GPS tracker for a child, and the discussion is often about why a parent might buy it, but not why a child might want it for himself or herself.
A smartwatch that helps to track the location of a child could actually make the child feel safer, while an SOS button could be handy for emergencies.
Digital gadgets have been made for adults rather than children and it's time to rethink many assumptions, says G-Jay Yong, founder of myFirst Technology, a Singapore startup that makes smartwatches and other gadgets for children.
A father himself, he argues that digital experiences do not always equate to harmful screen time but can be used instead to build up a child's IQ as well.
For example, myFirst's gadgets aim to have children consume engaging content in short bursts rather than stare at a screen for long periods, he explains, in this months' Q&A.
NOTE: Responses have been edited for brevity and style.
Q: What differentiates a child's digital device, say, a smartwatch, from a grownup's version?
A: The main differences stem from their usage of the device. A grownup's watch is one where the adult user would like to have full control over functions, whereas for a child's smartwatch, there are two parties involved – the adult who purchased the watch, and the child using it.
We often consider why the adult purchased the watch for the child. It may be for staying connected with the child (voice/video calls and messages), knowing where the child is (GPS location and designated safe zones) or just having the peace of mind knowing that the child has an SOS button on their wrist, in case of an emergency.
What is not as often thought about is why the child would like to have that watch on their wrist. They too want to stay connected not just with adults, but also with their friends and teachers.
Some children prefer that adults know where they are through the GPS locator, rather than constantly receiving calls to ask about their whereabouts. Some children also like having the SOS button in case of bullying or when situations are stressful.
Q: Kids take to digital devices naturally because of the inherent interactivity of the medium. Do you think a device maker should build in a feature to prevent a child from spending too much time on his gadget?
A: Our devices are built in with a function to prevent a child from spending too much time on them. Our children's watches are designed such that content is engaging but in shorter bursts to prevent long periods of staring at the watch's naturally smaller screen (vs a phone or tablet).
There is emphasis on music and audiobook content (paired with bone conduction headphones) as opposed to video content, so they retain situational awareness.
Battery life is important as children are sometimes out all day and if videos were playing non-stop, that would deplete battery life (as well as cause too much screen time), so there are features such as reminders or screen time limits to reduce over-usage.
Some schools also require that students not have access to a smartwatch's smart features during class time, so classroom mode settings can be enabled, making it function like a normal watch during those periods, so children are not distracted in class.
The safety features of a child's watch not only cater to screen time safety, but real-world safety as well.
Plenty of adults have their eyes glued to their smartphones even when crossing the road, resulting in unfortunate incidents, which is something we want to prevent with children.
Q: Parents are told that too much screen time is a bad thing for kids but increasingly, our lives are all digitalised. How do you strike a balance here?
A: We live in a tech-enabled world but almost all technology is designed for adults and not kids. This is the gap that myFirst bridges.
Digital does not have to mean screen time. We have a whole child safe and supportive ecosystem that helps in many aspects of children's' development as they build up their tech IQ.
Take for example, a camera. Like a heavy DSLR or even a point and shoot. There are too many buttons and settings and it's not drop-proof.
So, we take whatever tech an adult use, and then we make it suitable for kids. Less buttons, bigger buttons, less complex, form factor to fit their hands, cool colours and other features that kids love, like almost unlimited cheap instant printing.
What is not so easy to solve is that kids are exposed to the unreal and abusive world of social media. That's what we're working on now.
Q: Privacy is obviously important for children. How do you protect the data captured on your devices, especially with cyberattacks grabbing the headlines so often these days?
A: All our data is encrypted, which protects from external attacks, but what is often overlooked and important is that our users are not just the parents but the children and privacy of children.
Our code of principles determines that we do not share chats children have among themselves with parents, but we use technology to flag abnormal activity or inappropriate content so parents can have the opportunity to have discussions with their children.