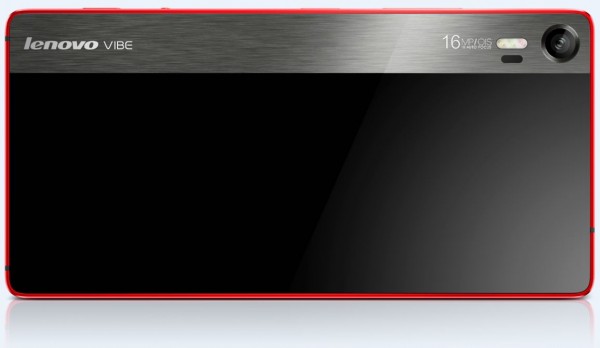 The Vibe Shot is Lenovo's shot at standing out in an increasingly crowded smartphone market – by catering to shutterbugs looking for a phone that looks and works like a point and shoot camera.
As a phone, the Vibe Shot looks premium with its metal borders and glass back surface that resemble the Apple iPhone 4. Its all-round glass surface, however, could get grimy after a day of use.
What I like about the Vibe Shot is its ability to support two 4G LTE SIM cards, along with a MicroSD card.
Shutterbugs often emphasise the need for a MicroSD card slot, as this will free up precious phone storage for apps, songs and other files. While smartphones these days come with varying amounts of internal storage, it's always good to have a backup copy of my files and photos on a storage card.
Powered by a Qualcomm Snapdragon 615 processor running at 1.7GHz and backed with 3GB of RAM and 32GB storage space, the Vibe Shot felt snappy and did not get in the way while I was doing my work on the phone.
Its 3,000mAh battery also lasted the distance under moderate use. Lenovo's Vibe UI interface doesn't have an app tray like Xiaomi's MIUI, so things are kept simple, nifty and quick.
The Vibe Shot's 16-megapixel camera lets you switch between Auto and Pro modes. For those who know a thing or two about camera controls, the Pro mode offers finer tweaks in settings such as ISO, exposure value compensation and shutter speed.
Its user interface is similar to the Nokia 1020's, where you slide the settings along a semicircle. This was and still is one of the best way to change settings on a phone.
With its shutter speed maxed out at one second, the camera does not have the full range of controls you would expect from an advance compact camera. The lack of aperture controls is also not surprising, given that smartphone cameras have fixed apertures anyway.
I am also a fan of its ability to trigger the camera using the hands-free handset's call button. After placing the camera on a tripod, taking vibration-free shots using the hands-free control is so much faster and easier.
Then, there are advance modes for capturing light trails of traffic – and even star trails. For HDR shots, there are sub-modes for cars, mono-tone portraits, still life and city scape. Of course, other phones have downloadable modes to choose from, but the Vibe Shot has certainly covered most genres that a shutterbug would use.
Unfortunately, the Vibe Shot has its Achilles heel – focusing on close subjects within its focusing range took quite a bit of time, and sometimes failed miserably with out of focus shots.
While taking a shot of a watch that was more than 15cm away, the camera recorded the subject as in-focus when in actual fact it was not.
Also, there were times when I used the touchscreen focus to get a subject in focus, only to have the camera re-focus on the subject again when I hit the shutter button. Its saving grace is that it can still shoot decent shots of subjects further away, much like other cameras in the market.
Would I pay S$479.00 for this phone? If I am looking for a 4G dual-SIM phone with a five-inch full HD screen, a quick processor and ample storage, this is the phone to get. But if you are getting this phone because of its photography prowess, then it's best to test it before buying.