The end of the white iPhone 4 snafu might just be in sight. Apple's senior vice-president of worldwide product marketing Phil Schiller tweeted last Sunday that the long-awaited snow-coloured device will be coming "this spring", which could be any time from March to June 2011.
This timeline is dangerously close to the iPhone's product release period, which is around June or July every year. I'm not much of a conspiracy theorist, but judging from previous rumours, there seems to be something worth looking at here. Let's do some rumour maths!
Rumour #1: Apple could break its product release cycle and introduce the iPhone 5 in May instead of the usual June/July period.
Rumour #2: Only the iPhone 5 will get a taste of white.
Now, look closely at that tweet again. Schiller specifically said, "The white iPhone will be available this spring." He made no mention of whether that iPhone will be the iPhone 4, or the next generation iPhone 5. It's entirely possible that we won't see a white iPhone again until the iPhone 5.
On the other hand, the iPad 2 is available in white from the get go, which means that Apple could have solved the manufacturing issues which they claimed were the source of the delay. The white iPhone 4 could therefore arrive as soon as the end of this month, and those who've been holding out can cheer.
Oh, well. One can go crazy trying to fathom the depths of the Apple rumour mill, so I guess we'll find out when we find out.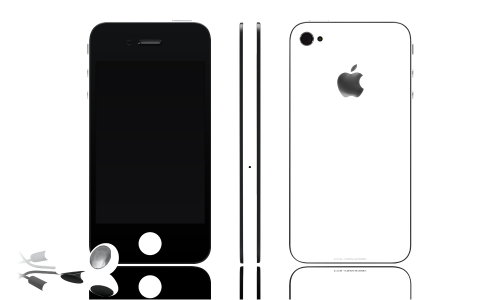 It's hard to imagine people still holding out for a white iPhone 4. Nine months have passed since the iPhone 4 debuted, and a lot of my friends have caved and bought the black version instead. But if you've had enough of your boring black iPhone, simply hit ColorWare and you can choose from a variety of colours to pimp up your mobile phone! (Pictured above)