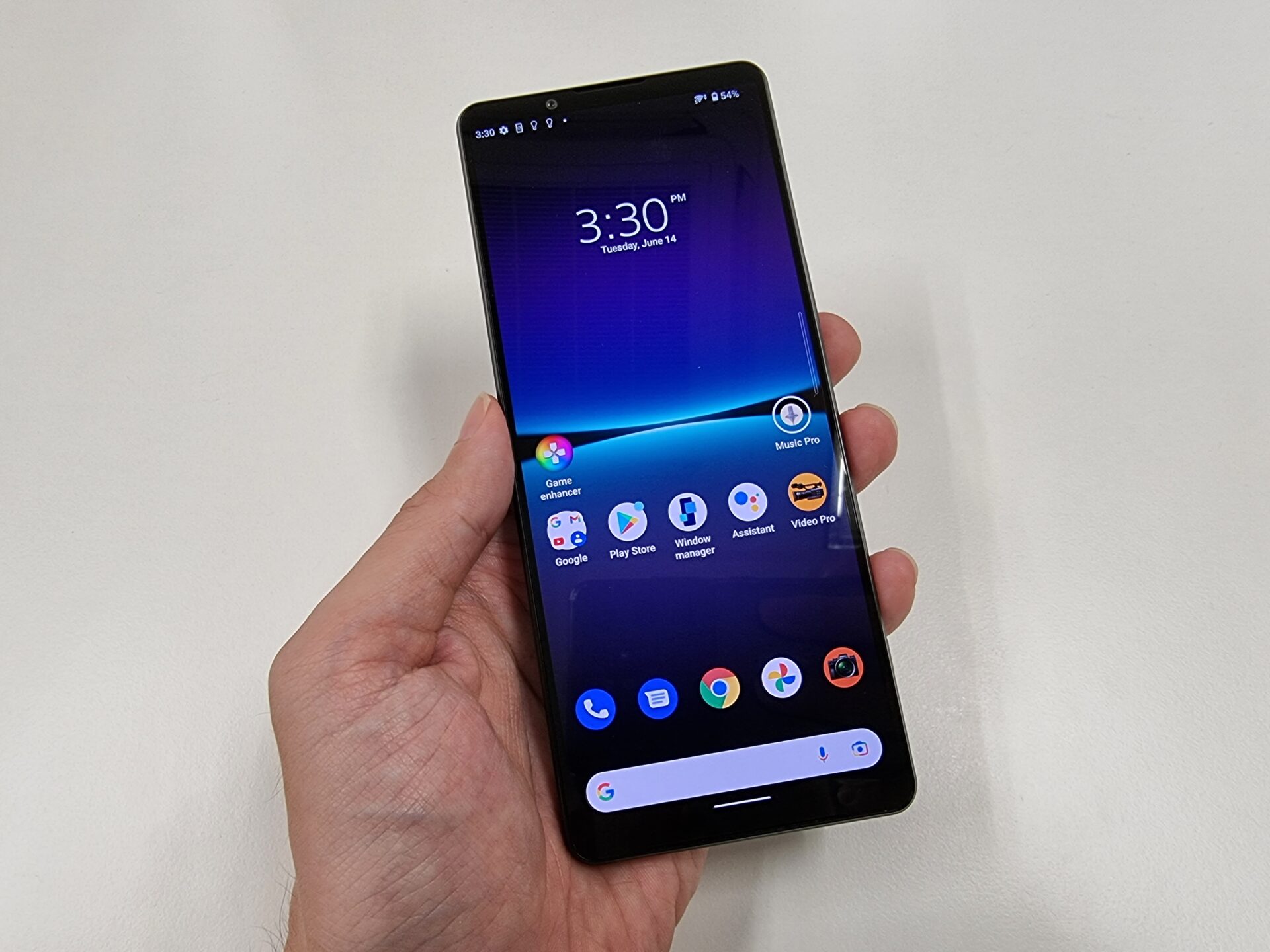 Sony may not be the largest phone maker around but its loyal following still look forward to its regular releases, like the Xperia 1 IV that is selling in Singapore now.
In the Xperia 1 product's line's fourth outing, Sony is focusing on improvements under the hood, with features like continuous optical zoom (a feature not yet seen in the current crop of flagship mobiles), a 5,000maH battery (10 percent larger than last year's Xperia 1 III), 4K HDR 120Hz video recording, and mainstays from its Alpha camera line like Eye AF and real-time object tracking.
The Xperia 1 IV also packs flagship essentials like the latest Qualcomm Snapdragon processor, water and dust resistance, and a Quad HD high refresh rate screen, all while retaining favourites such as a 3.5mm headphone jack and microSD slot.
By pricing the phone at a princely S$1,969 and packing 12GB of RAM with 256GB of storage, it seems Sony knows it has gotten things right and is positioning this new Xperia for the discerning power user.
Is the Xperia 1 IV as perfect as it should be, however, and will the improvements be enough for us to overlook the minimal design refinements over the Xperia 1 III?
Design
Sony has traditionally stuck staunchly to its design language, so much it nearly borders on the religious. Recall the Xperia XZ that had such large bezels in its pursuit of balance, and a unifying form factor for devices of a few different sizes?
The Xperia 1 IV now doubles down on last year's design so much that it can be difficult to tell the Xperia 1 III and IV apart without looking at the system page.
The same understated, angular look is back. The minimal-but-balanced bezels on the top and bottom lengths of the device remains (same 84.2 per cent screen-to-body ratio, too). The silkscreen Sony logo makes a return on the rear.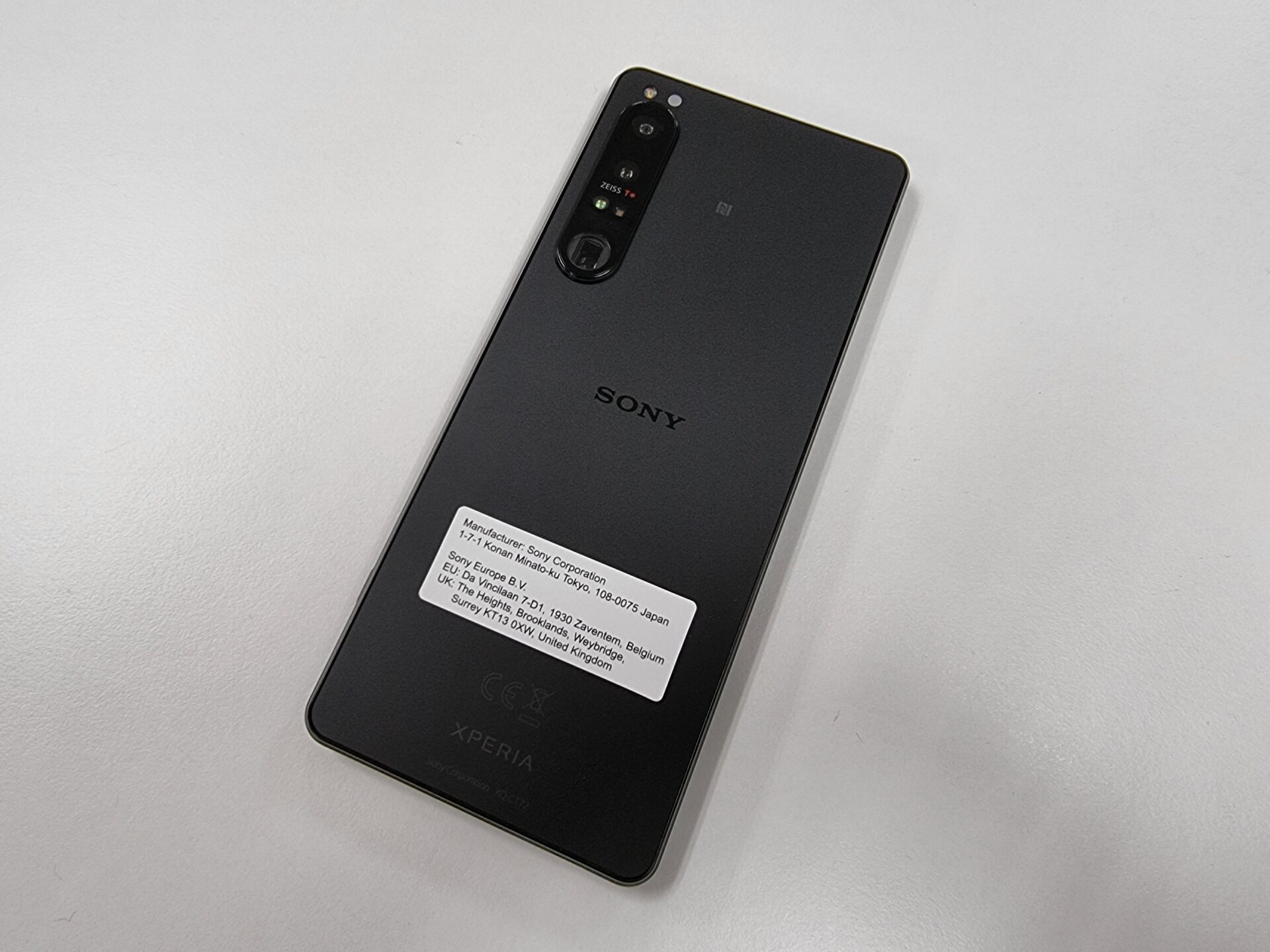 The fingerprint resistant, soft matte treatment of the sides and rear look and feel no different from last year, ditto the 45-degree tilt treatment on all edges of the device that made recent Xperia 1s such a joy to hold. I highly recommend it.
Given the focus on photography, I appreciate the hardware camera shutter button that comes with two-level depressions for focus and capture. The Google Assistant button is also gone, which is a plus to me. A 3.5mm headphone jack adorns the top left of the device.
Another small thing that Sony has gotten right is the SIM and SD card tray on the bottom of the device, which can be ejected without an eject pin. In fact, the outermost part of the contraption (the part which flushes with the body of the device) tilts upwards and downwards so that it is easier to extract.
The fact that all of the above can be achieved without compromising water and dust resistance puts other makers reliant on the eject pin to shame.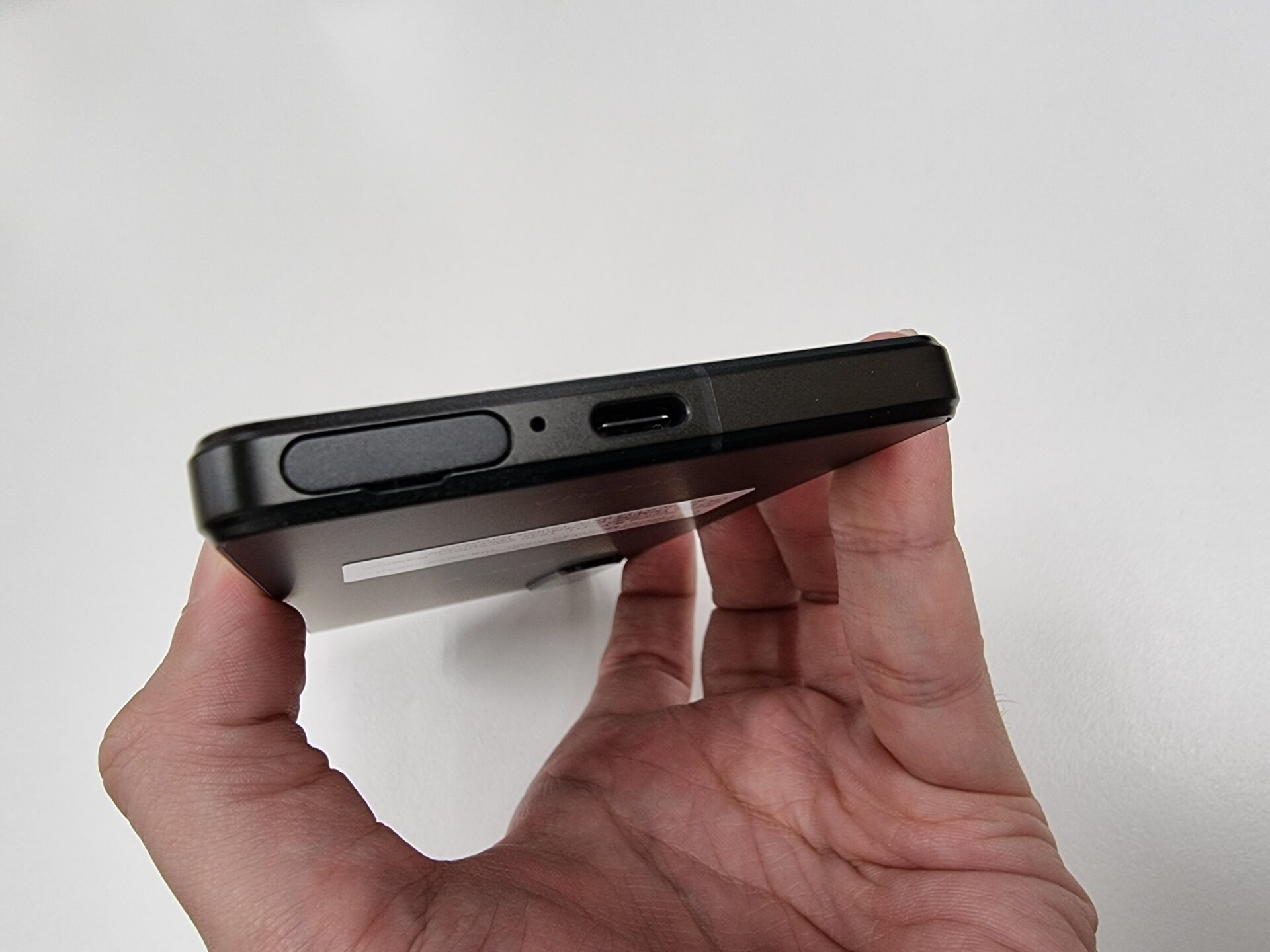 A premium device warrants premium ingress protection, and the Xperia 1 IV features IP68 dust and water resistance. This device is good anywhere, except where there is saltwater.
Screen
Measuring 165 x 71 x 8.2 millimetres and weighing 185 grams, the Xperia 1 IV is narrow and tall. Its 6.5-inch OLED screen has a 21:9 aspect ratio and runs a 4K resolution at 1644×3840 pixels with HDR10 (i.e. 10-bit colour) support.
Gorilla Glass Victus replaces Gorilla Glass 6 on the front and rear slabs of this glass sandwich, but you probably would not realise that unless if you dropped the device. Pray not!
The 4K resolution stays on only for supported video and images, to minimise its impact on battery life.
While I appreciate the pin-sharp 641 pixels-per-inch display density, I dialed down the resolution to HD for day-to-day use (through the Display size option under the Display settings menu). I experienced better battery life with negligible impact, in my experience.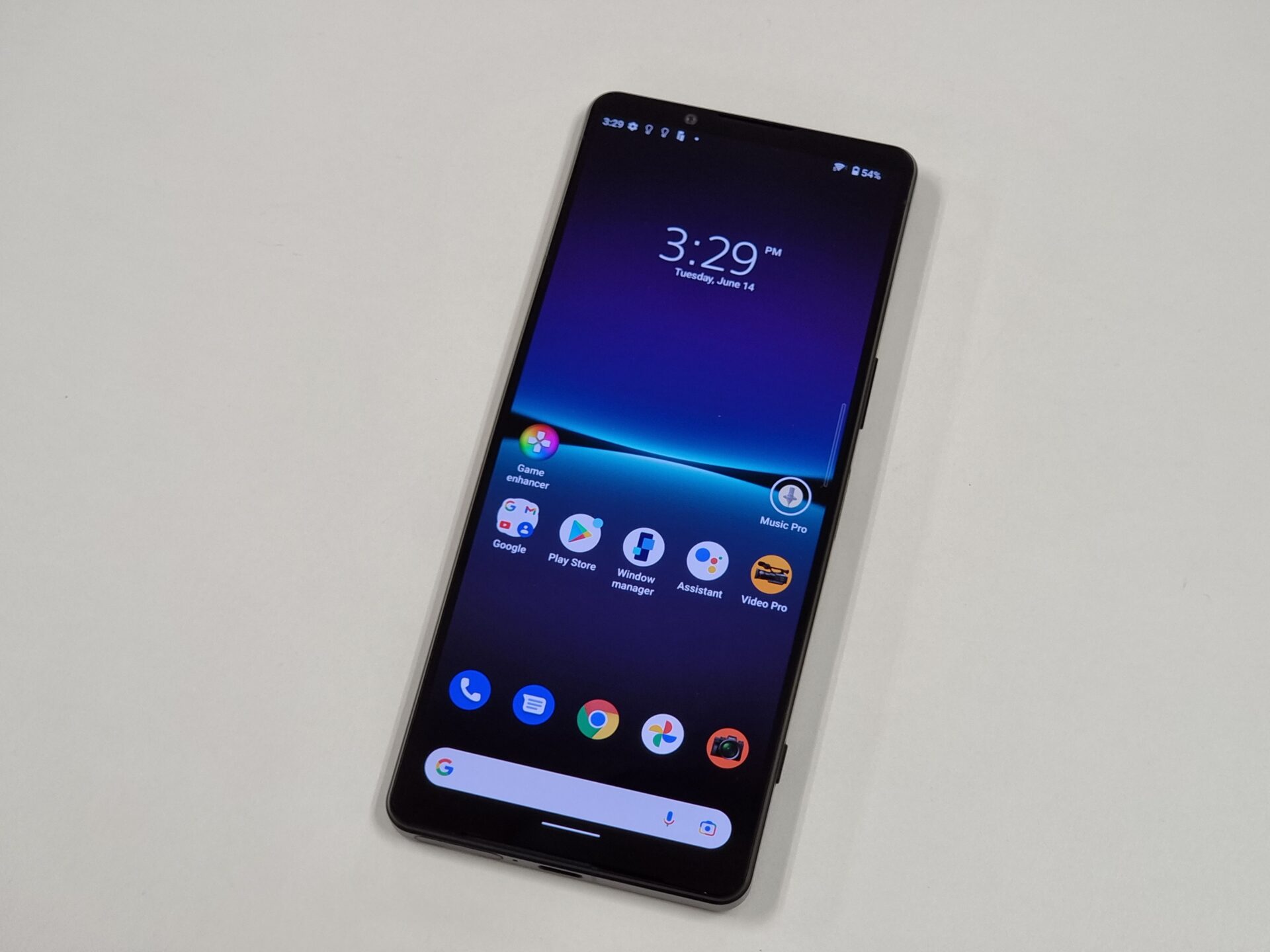 Viewing angles, clarity and colour saturation are excellent. The display is as premium as it should be. The white still turns into blue when the device is viewed off-centre, but it is nowhere as severe as it was on our Xperia 1 III review unit.
It also helps that the display can become 50 per cent brighter with adaptive brightness running, which did amazing things for legibility under sunlight. The device does run hot quickly when that happens, though.
You can turn on 120Hz refresh rates for the screen via the High Refresh Rate menu under the Display settings page. Unfortunately, the Xperia 1 IV locks itself onto 120Hz in that mode most of the time, even if you're not interacting with the screen.
120Hz refresh rates can really chew through battery life, especially on a 4K display. Refresh rates should dial down when the occasion does not call for it. I hope this will be addressed through a software update in the future.
Overall, this would be an excellent display if Sony would really consider shifting to a 19.5:9 or 20:9 aspect ratio, and if the display refresh rates were more variable. A 21:9 display is simply less versatile in basic productivity use and for watching most videos, and tends to be a little tall to keep in pocket.
Performance and battery life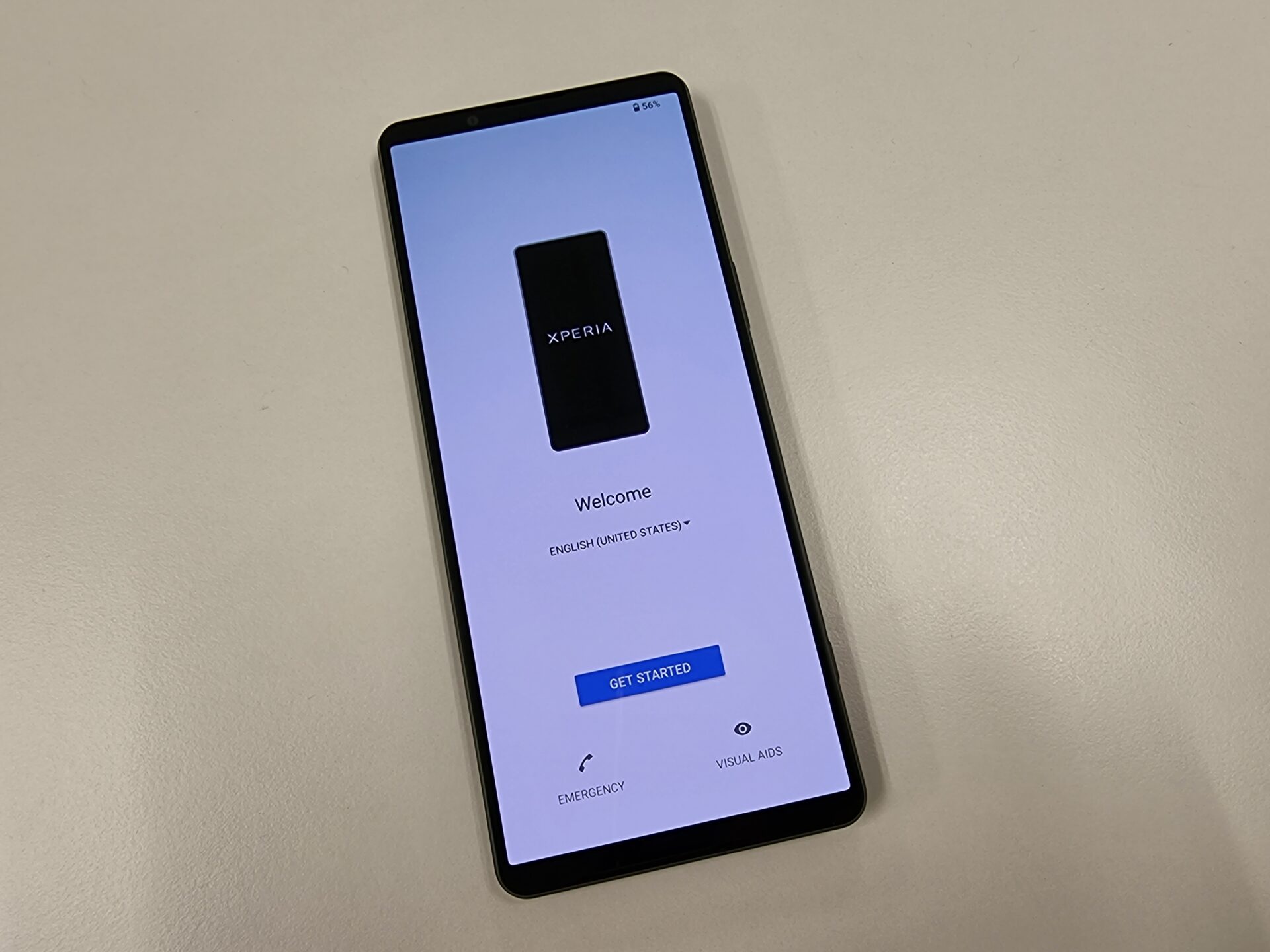 The Xperia 1 IV packs a Snapdragon 8 Gen 1 processor, manufactured on a bleeding-edge 4-nanometre process. This is an octa-core chipset with one burst-performance 3GHz Cortex-X2 core, three performance 2.4GHZ Cortex-A710 cores, and four lower-power Cortex-A510 cores. An Adreno 730 graphics chip accompanies the setup.
This is a very quick device, likely helped by the fact that Sony has kept the graphical skin clean, and faithfully ported over most elements from the base Android 12 interface. The effect is amplified if one were to use the 120Hz refresh rate, and every animation and refresh is buttery smooth.
The Xperia 1 IV also asks if one would like to install a multitude of additional apps instead of pre-installing them by default – another good practice. The minimalist approach to the skin and design feels zen, and should find many fans.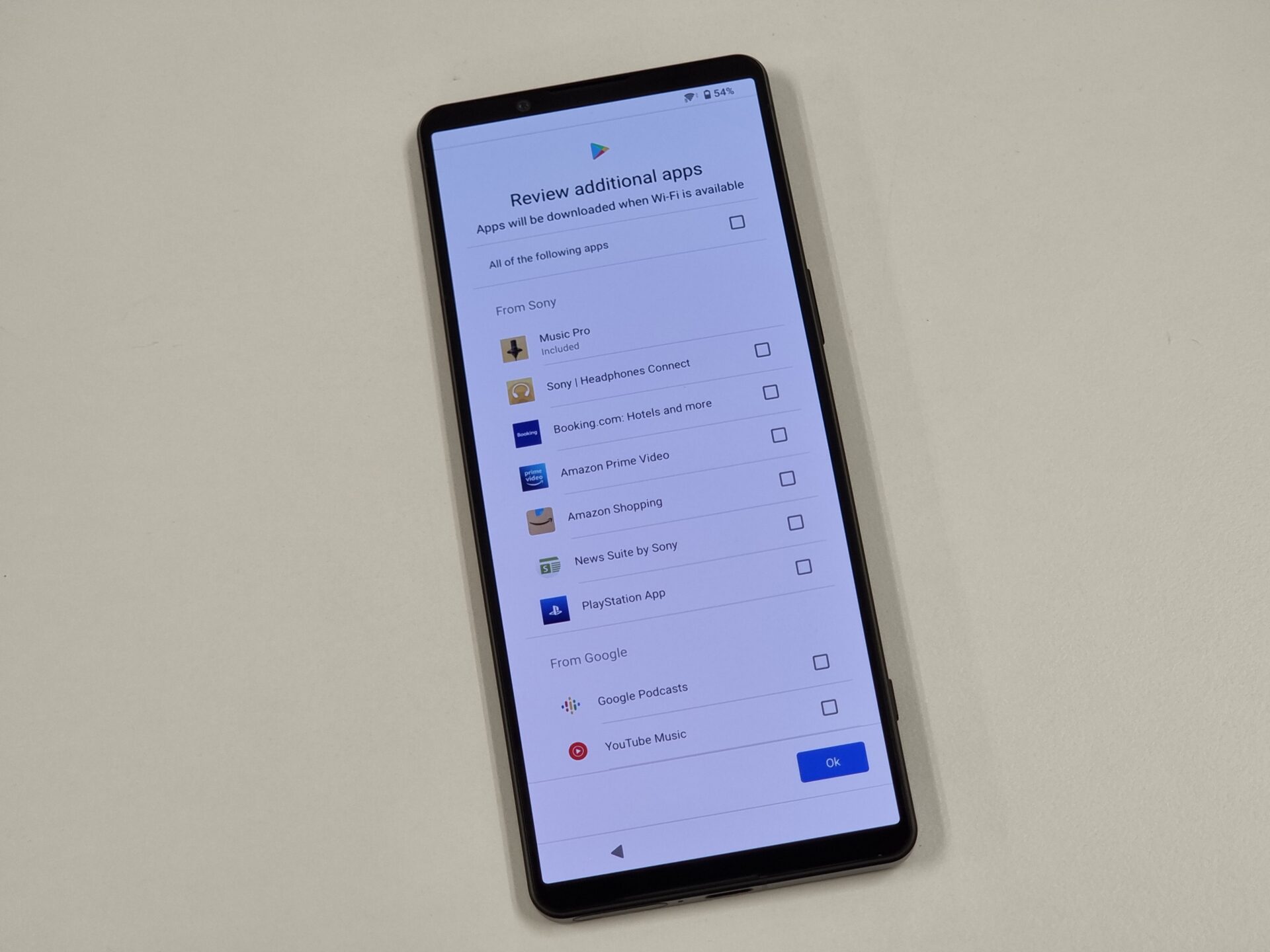 I picked PCMark 10 for Android to put the Xperia 1 IV through its paces running the Work 3.0 benchmark. It featured day-to-day performance workloads browsing the Web, editing photos and videos, as well as writing and manipulating data.
The score of about 11,300 stands among other phones using Snapdragon 865 and Exynos 990, which is an eyebrow-raising score for current generation flagship silicon. As always, a caveat: benchmarks offer a snapshot of performance but do not always match real-life use experience.
To test out the graphics, I fired up Asphalt 9: Legends. Cutscenes were smooth, anti-aliasing is good. Any little stutter was eliminated when I ran the game at HD instead of WQHD.
3DMark for Android (Wild Life), which tests the performance of commonly-used game rendering engines on the device, threw up a score of about 8,700. The Sony phone had an admirable outing among the top 25, within range of other Snapdragon 8 Gen 1 phones with an Adreno 730s.
The fingerprint sensor is built onto the power button on the right side of the device. The position seems too far up the breadth of the Xperia, and I have to adjust my grip to reach for it before moving back down to interact with the device after it unlocks. It would have been nice if the power button took over the spot where the Google Assistant button was.
The fingerprint reader is speedy in use. I did not encounter failed reads, and the device was quick to unlock with a satisfying vibration when I as much as glided my finger over the power button. Registration is the fastest among the recent crop of devices that I have tested.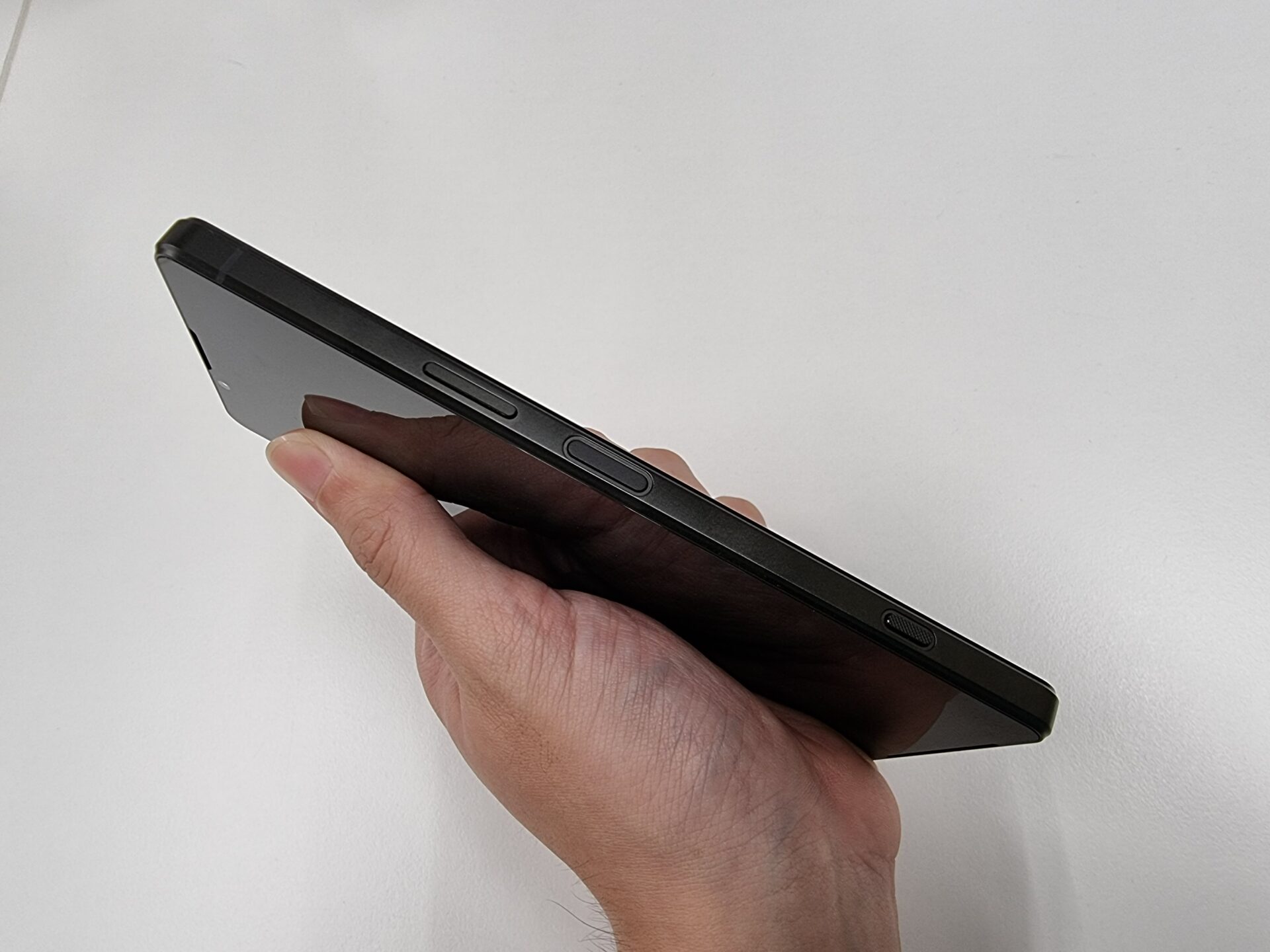 Battery life from the 5,000mAh cell is admirably better when compared to the Xperia 1 III, though not exactly two-days long. Battery life seems to have taken a hit among Snapdragon 8 Gen 1 devices, and the Xperia 1 IV is no exception.
I have 40 per cent battery life left after testing the camera, some gaming, and consuming of social media, after a day. These are figures from setting the display on a 60Hz refresh rate, though, as I would not want high refresh rates to stay nearly permanently on during use.
The Xperia 1 IV charges more quickly than its predecessor, thanks to charging speeds that top out at 30 watts. Wireless charging clocks in at 15 watts – average but serviceable.
Unfortunately, Sony has also taken the same sustainability bait like nearly every other phone maker with their flagships, and the Xperia 1 IV ships without neither the charger nor cable. You are left on your own to find a compatible 30W USB-C charger and cable.
Cameras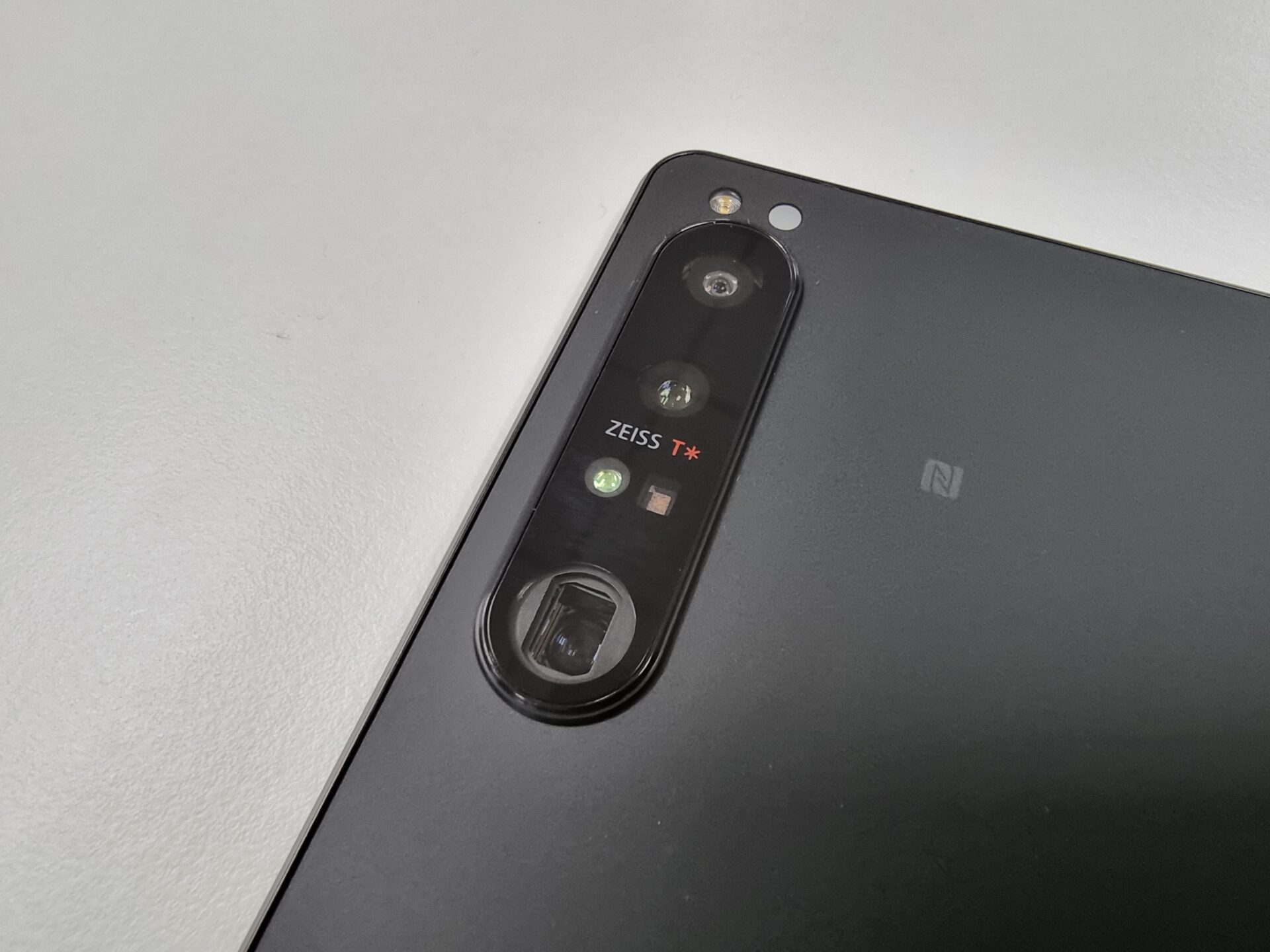 Imaging is something Sony focused on improving between the previous generation and the Xperia 1 IV. We are seeing the trickling down of DSLR-esque features, and a rare 3 to 5x continuous optical zoom within a periscope set-up.
The selfie camera is also upgraded to a 12-megapixel shooter, from the 8-megapixel unit before. Sony also touts 4K HDR 120fps video recording, a feat that few smartphones can handle with aplomb until today.
Wide: 12 MP, f/1.7, 24mm (wide), 1/1.7″, 1.8µm, Dual Pixel PDAF, OIS
Telephoto: 12 MP, f/2.3, 85mm; and f/2.8, 125mm, 1/3.5″, Dual Pixel PDAF, 3.5x-5.2x continuous optical zoom, OIS
Ultrawide: 12 MP, f/2.2, 124˚, 16mm, 1/2.5″, Dual Pixel PDAF
Depth: 0.3 MP, TOF 3D
Selfie: 12 MP, f/2.0, 24mm, 1/2.9″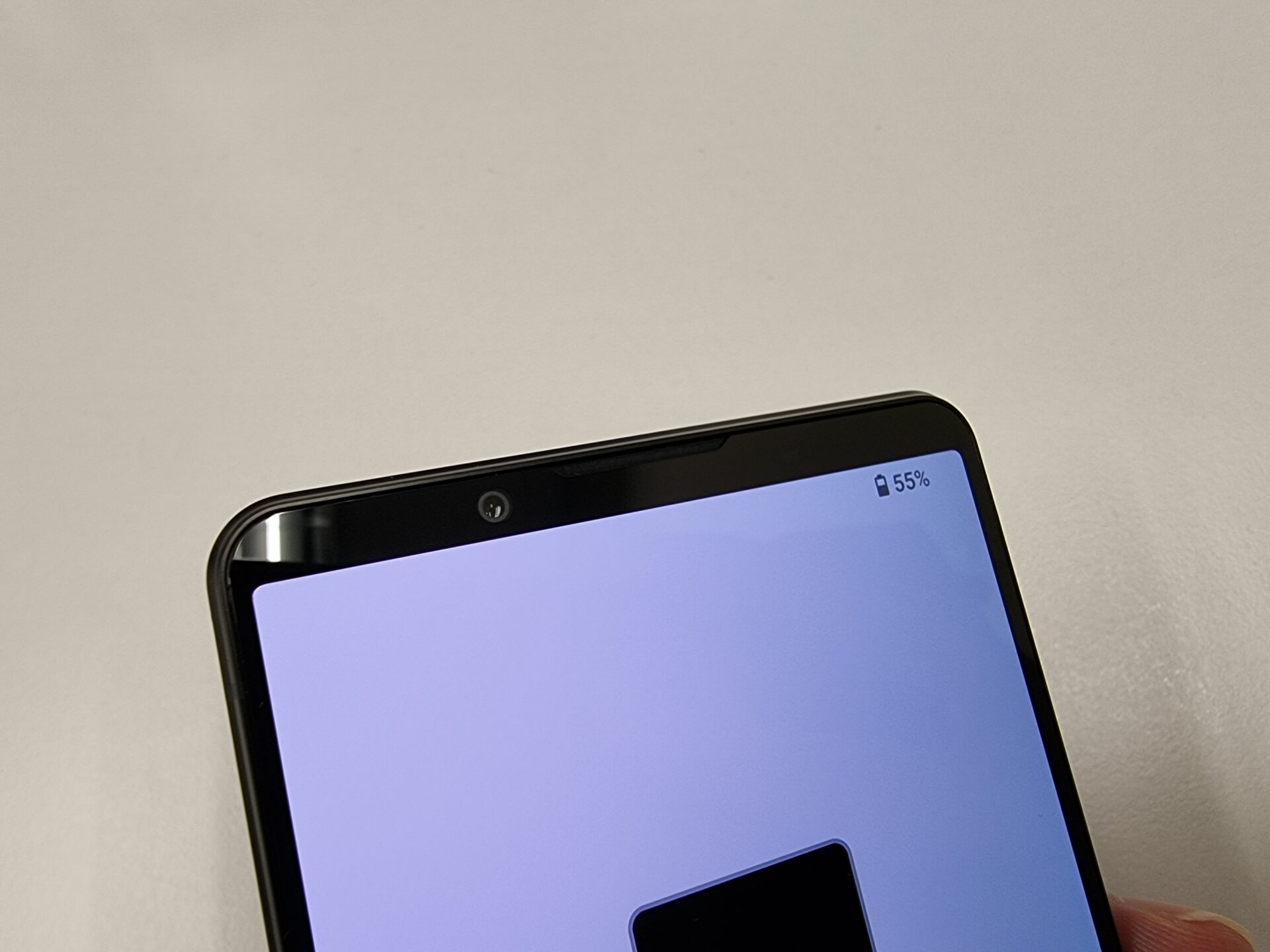 Overall, image quality is a step up from the Xperia 1 III, just enough to be competitive with other flagships.
Sony brings a trademark natural-but-not-muted, true-to-life look to its images, and the Xperia 1 IV hones this well. The dynamic range in daytime shots on the wide and ultrawide shooters are amazing, and the skies and foreground are often both beautifully rendered.
The continuous autofocus system in Sony's cameras are also present in the imaging app. You can click on one object in the frame, let the Xperia lock to focus, and the focus stays even as the object moves (or if you pan away).
Unfortunately, I thought the images on the telephoto shooter looked more washed out compared to the other cameras. It also tended to focus on something else than what I chose. In the images below, I clicked on the bird hide for focus, but the camera chose to focus on the grass in the foreground.
I initially attributed this to focal length issues on a camera with low f-stop, but a firmware update promised to improve this.
I updated the firmware on the review unit before getting night shots. There is some improvement in focus and colours, but their quality still… pales (pun intended) in comparison to the rather excellent wide and ultrawide cameras.
At night, the differences between the wide and ultrawide against the telephotos continue. My key gripe for night shots, though, are the inconsistencies – some shots may turn out blurry, or too bright, while others are just right.
The videos in various resolutions are clear when shot with the Video Pro app. I am no expert, but the stabilisation and clarity in both were very good with few tweaks, when compared to me bumbling around with the default video mode and settings on other devices.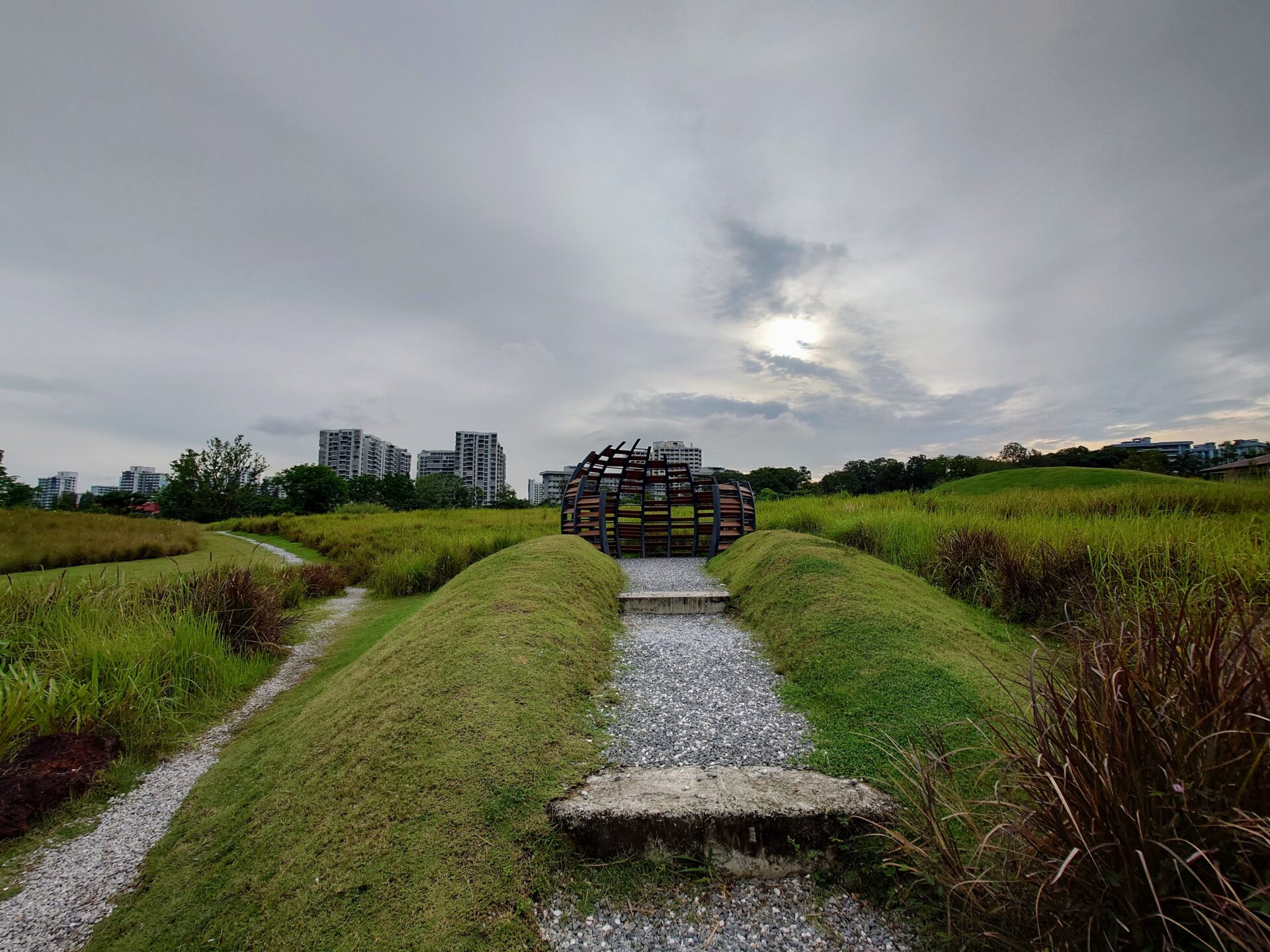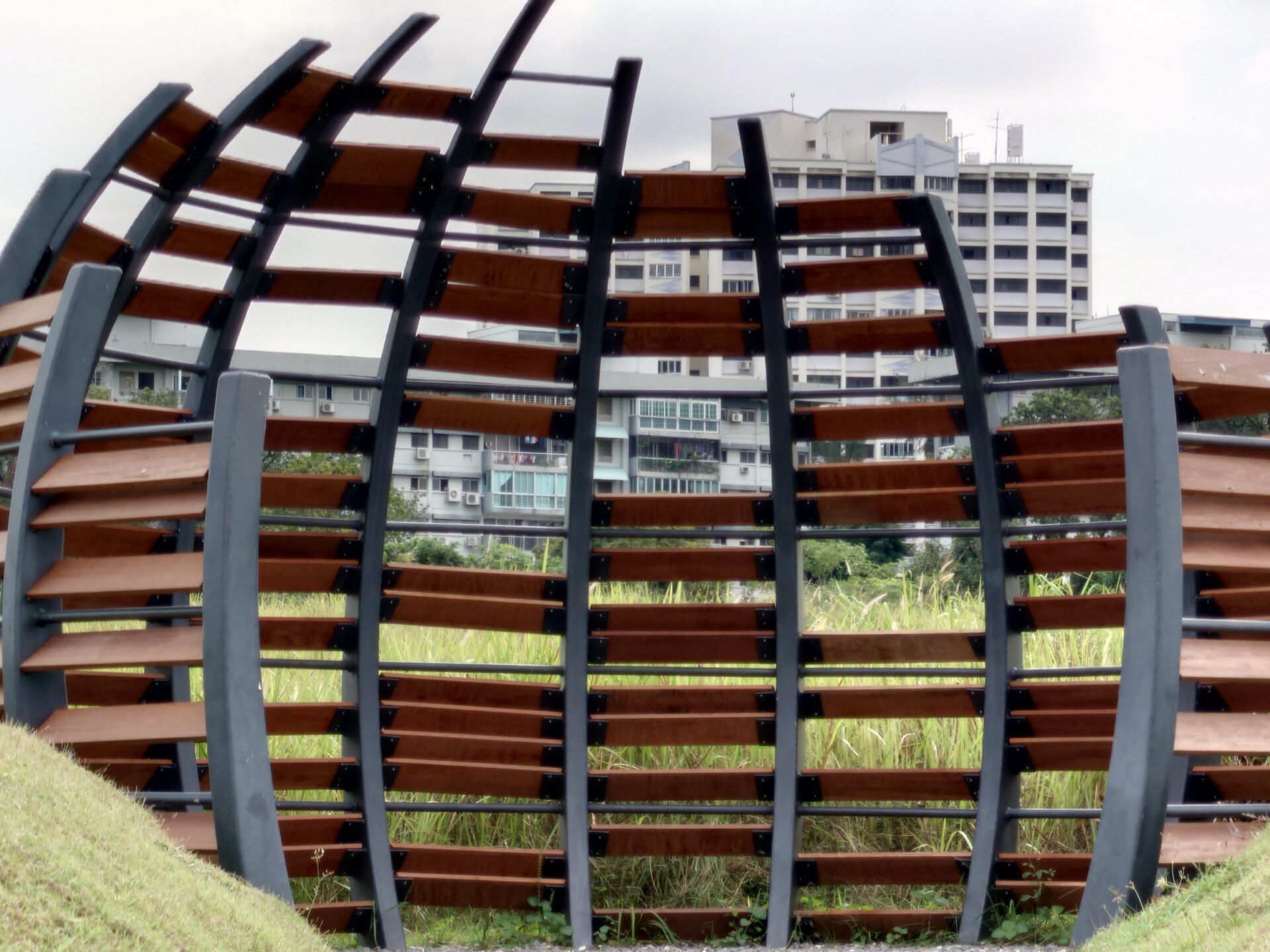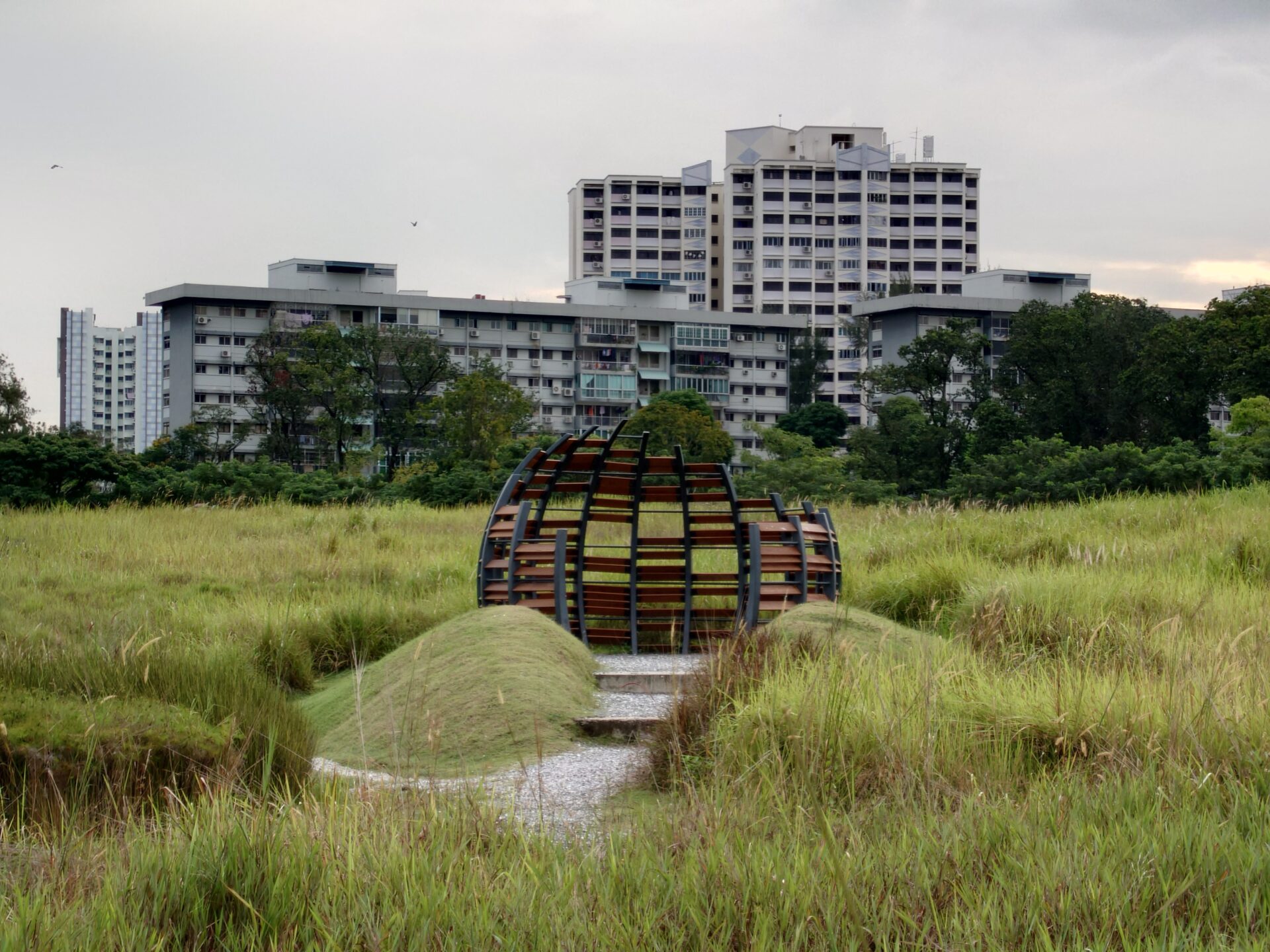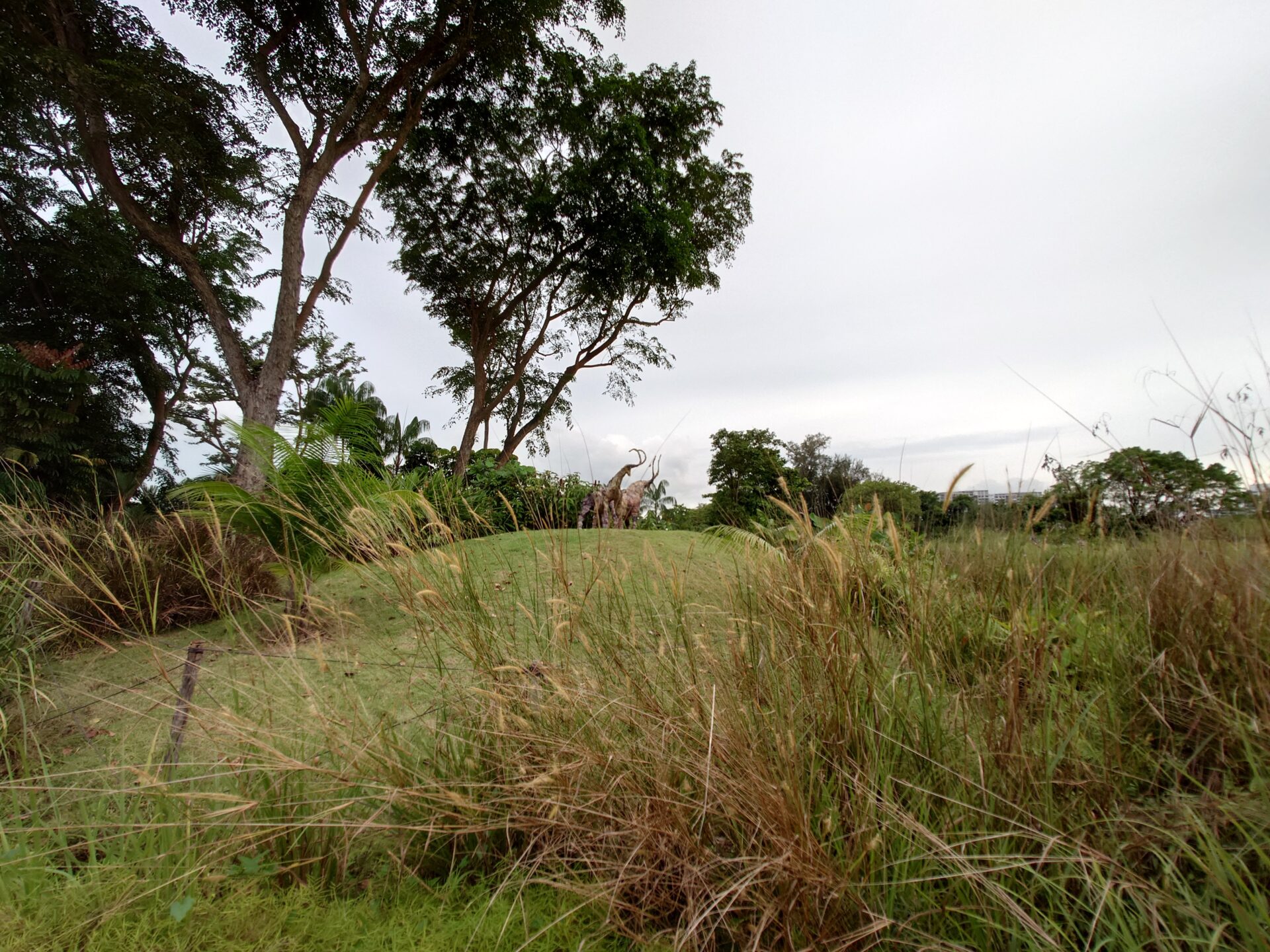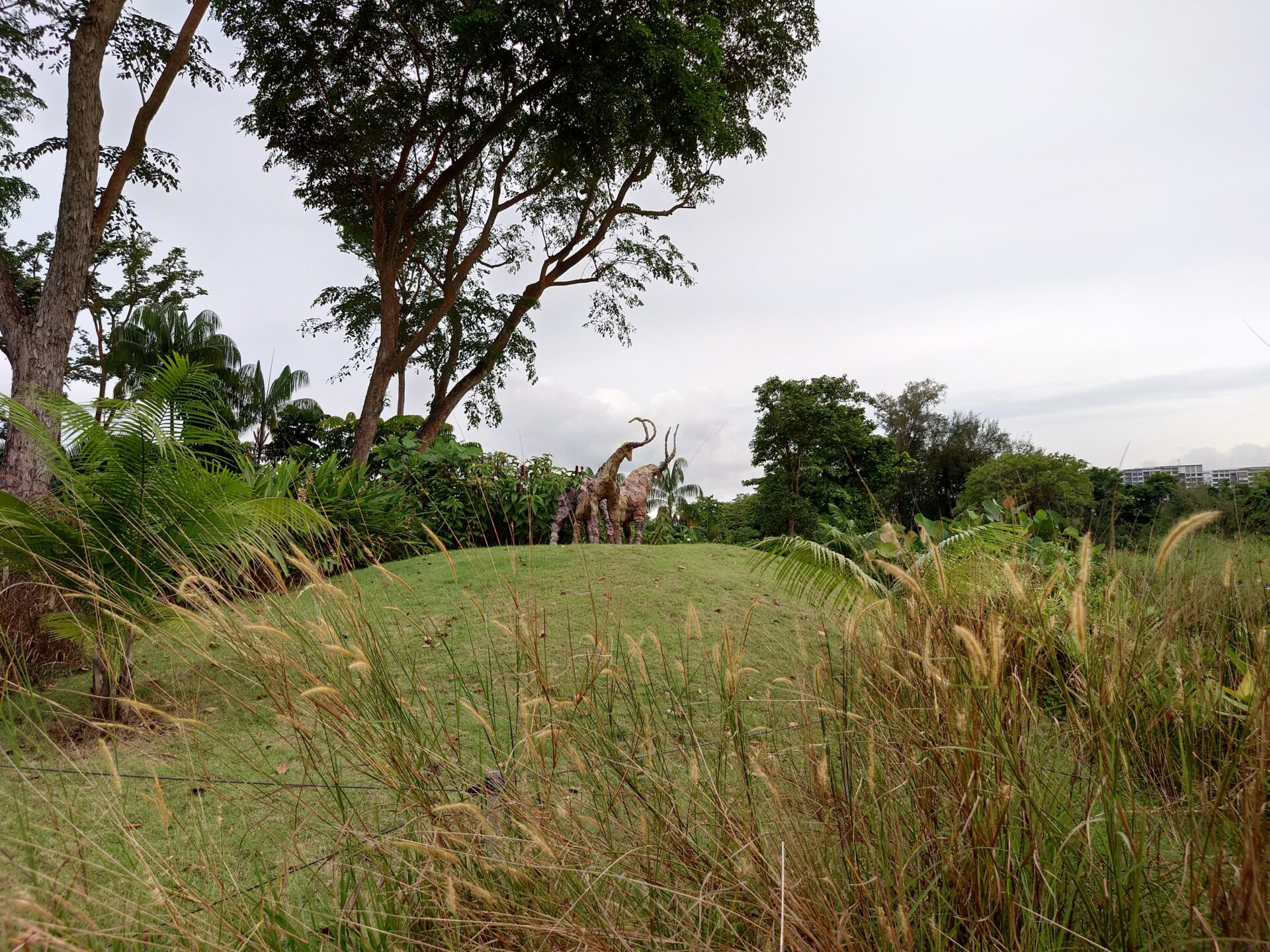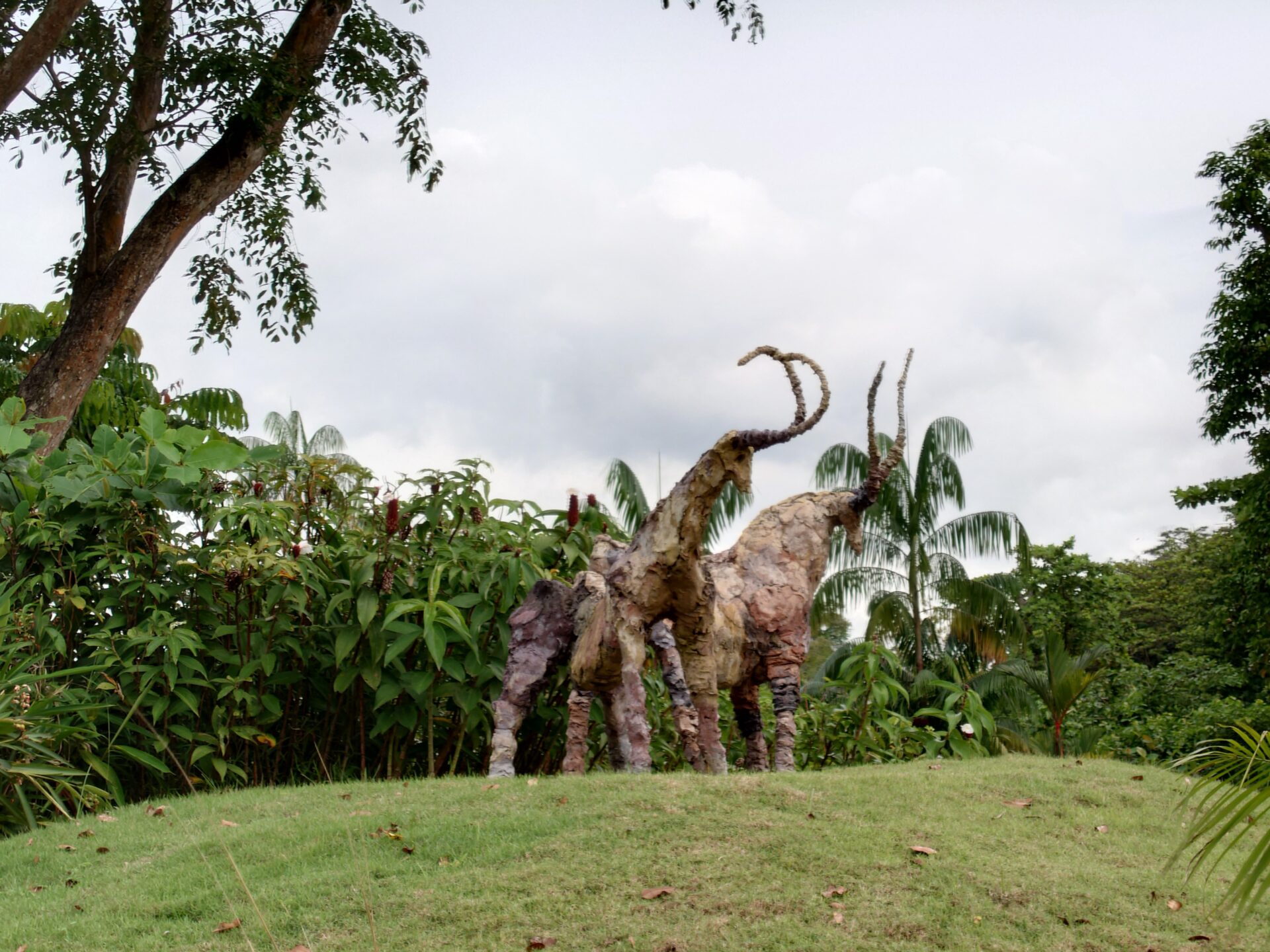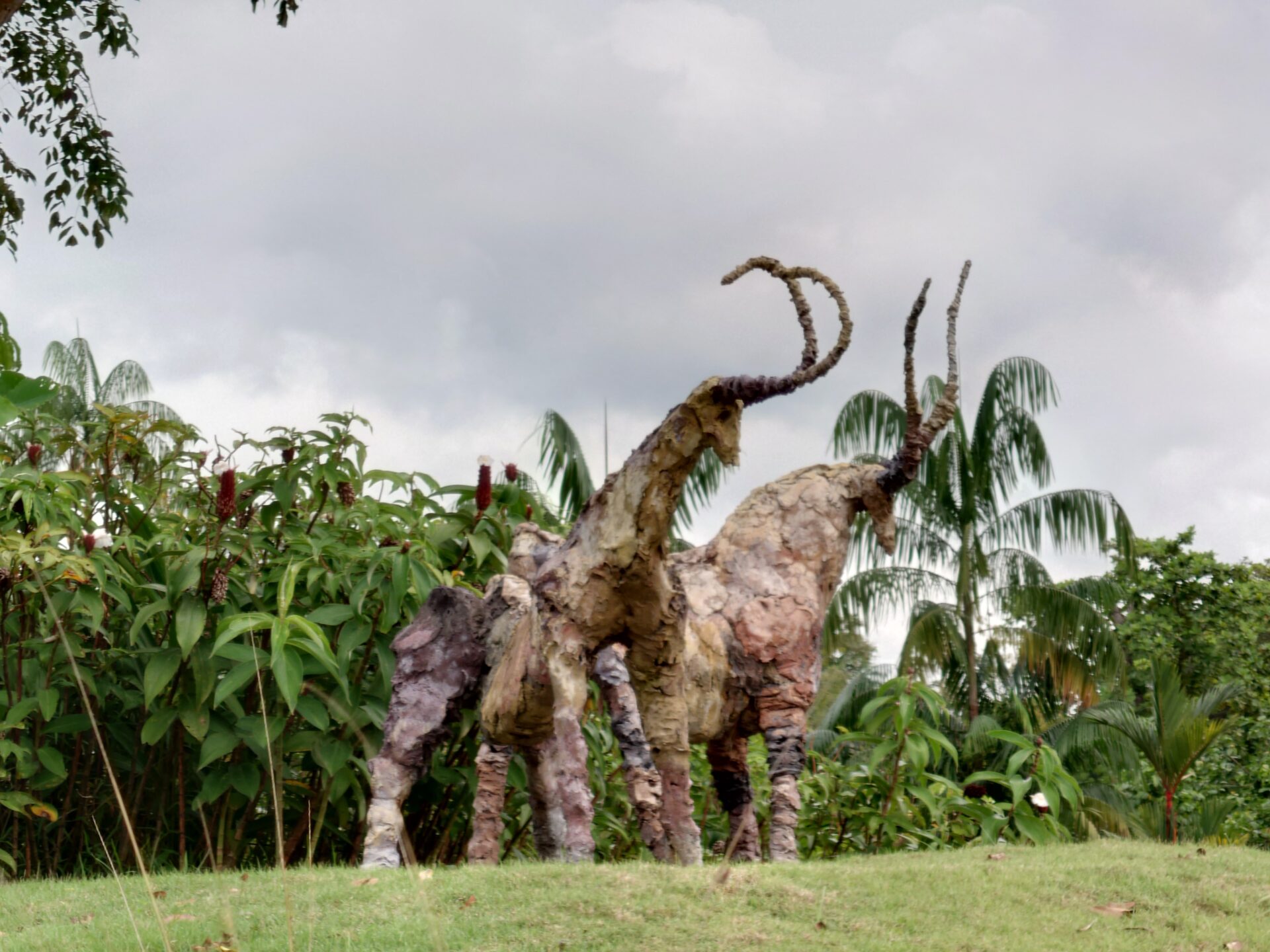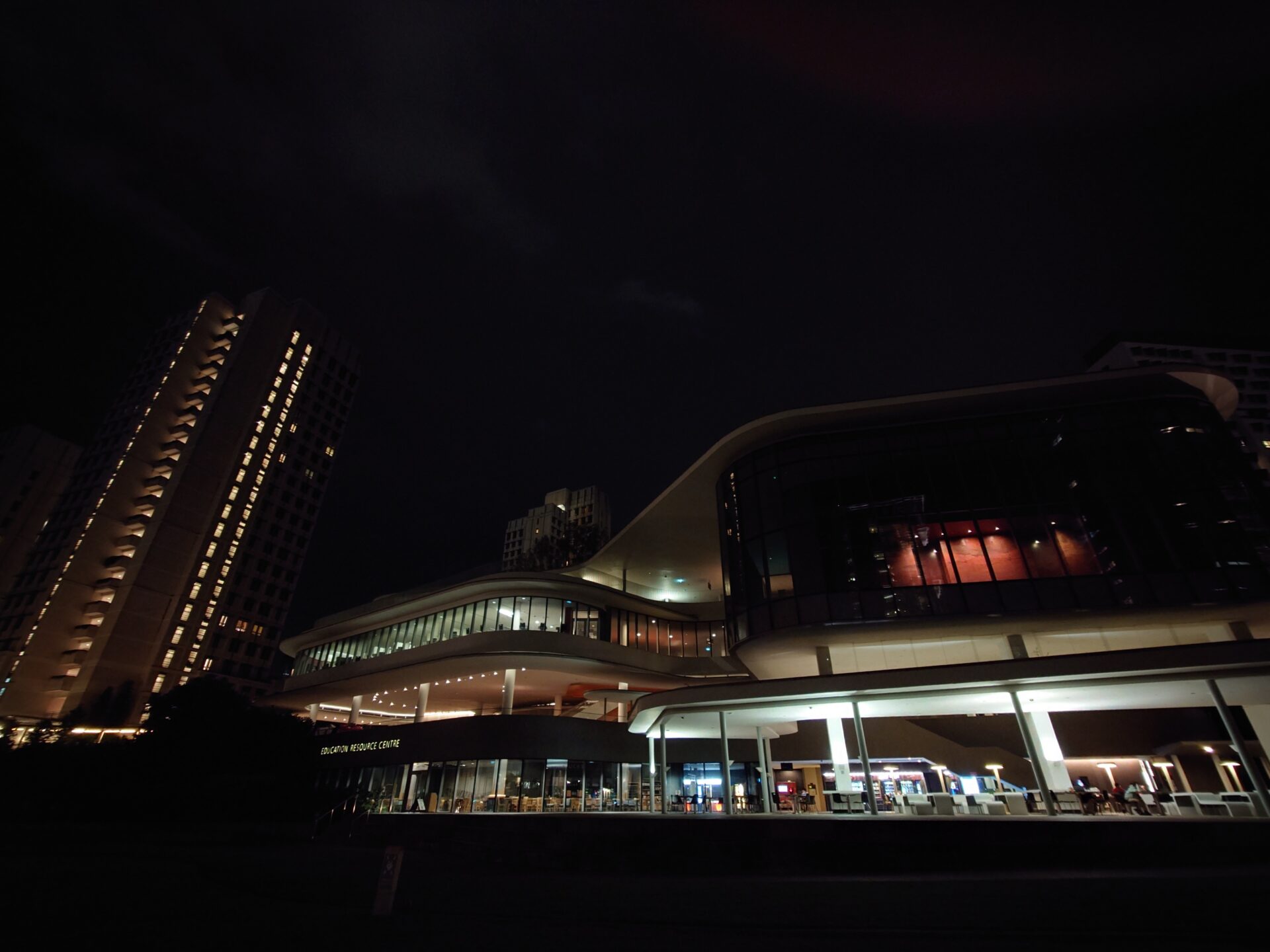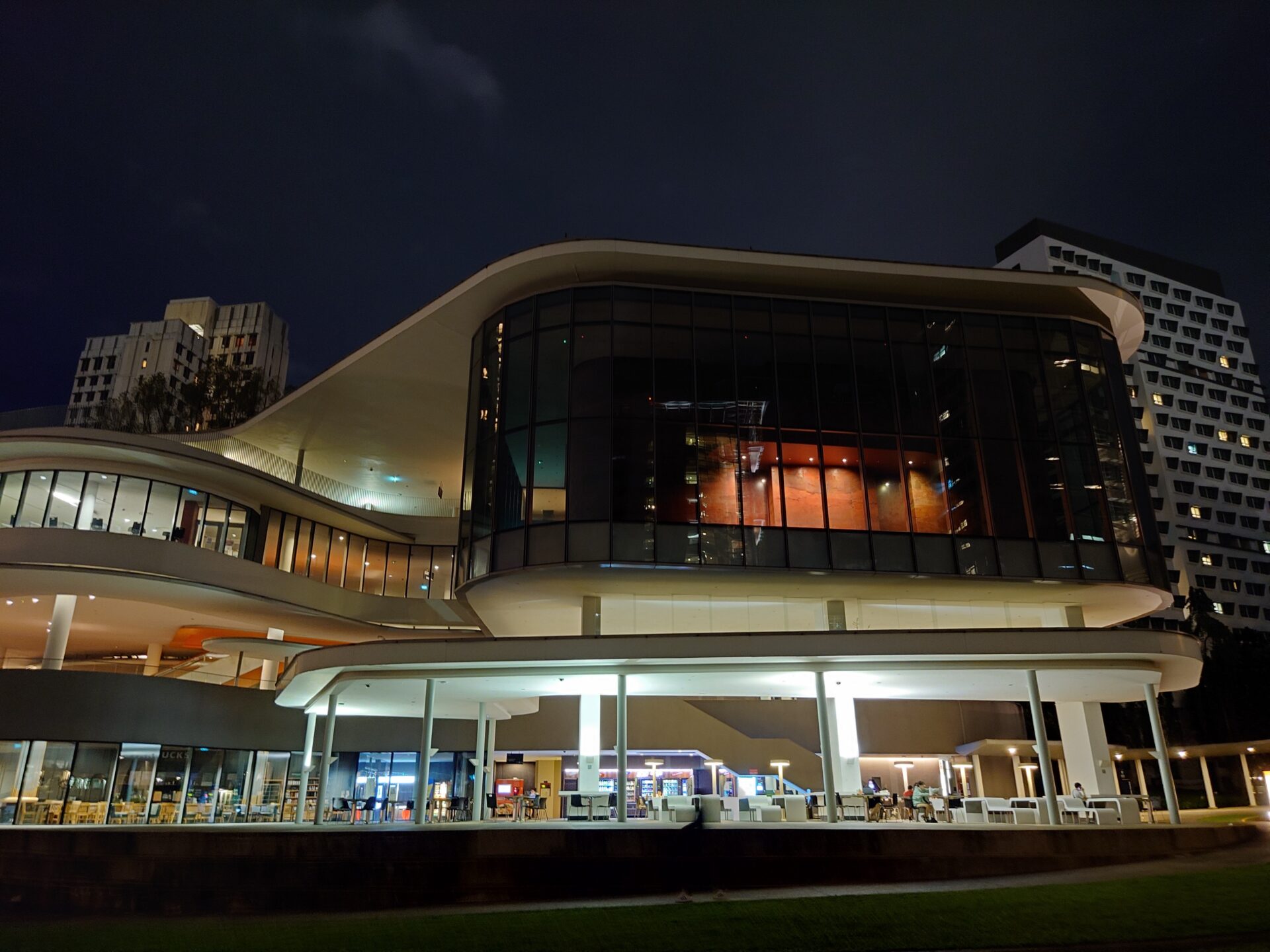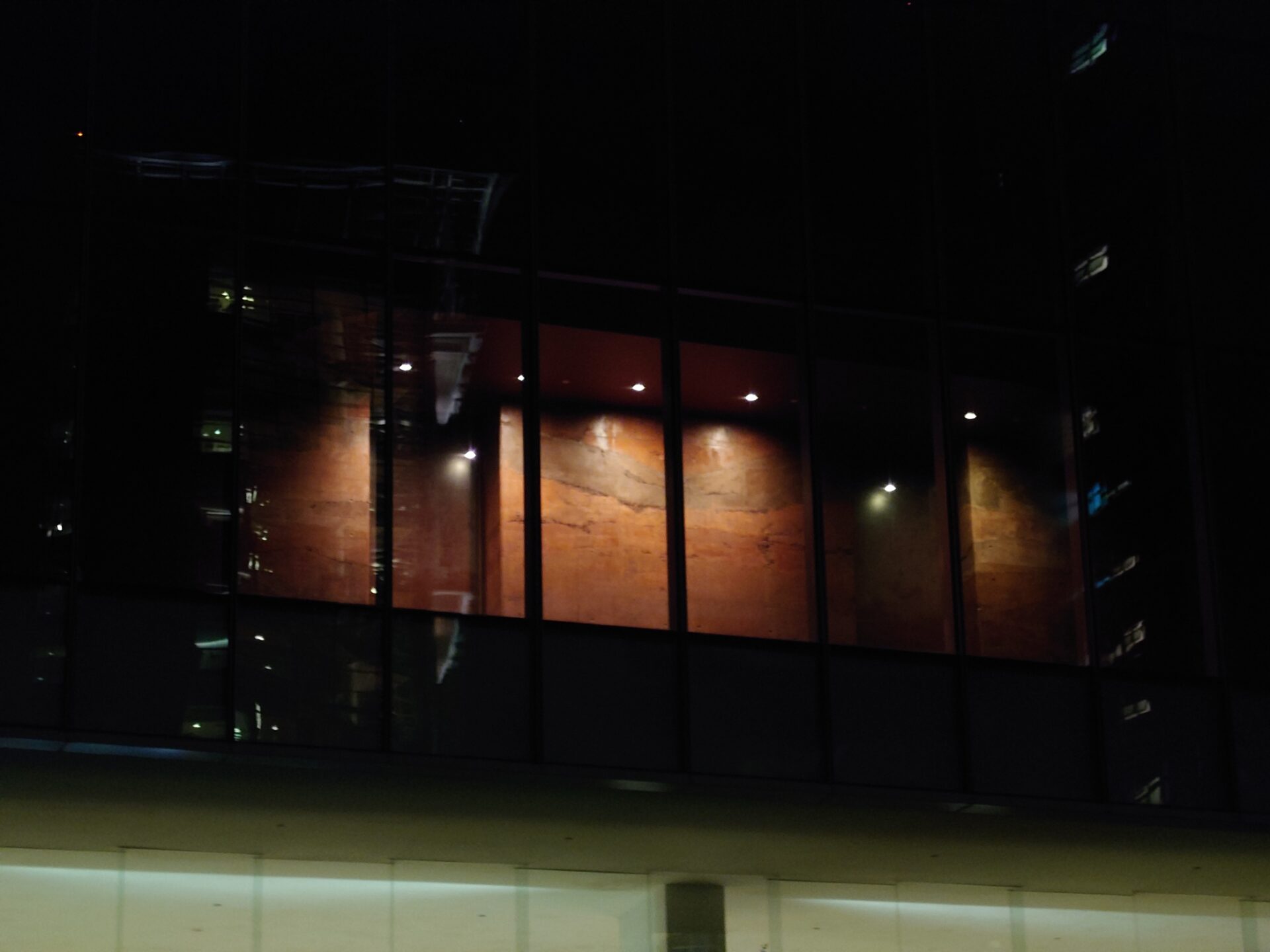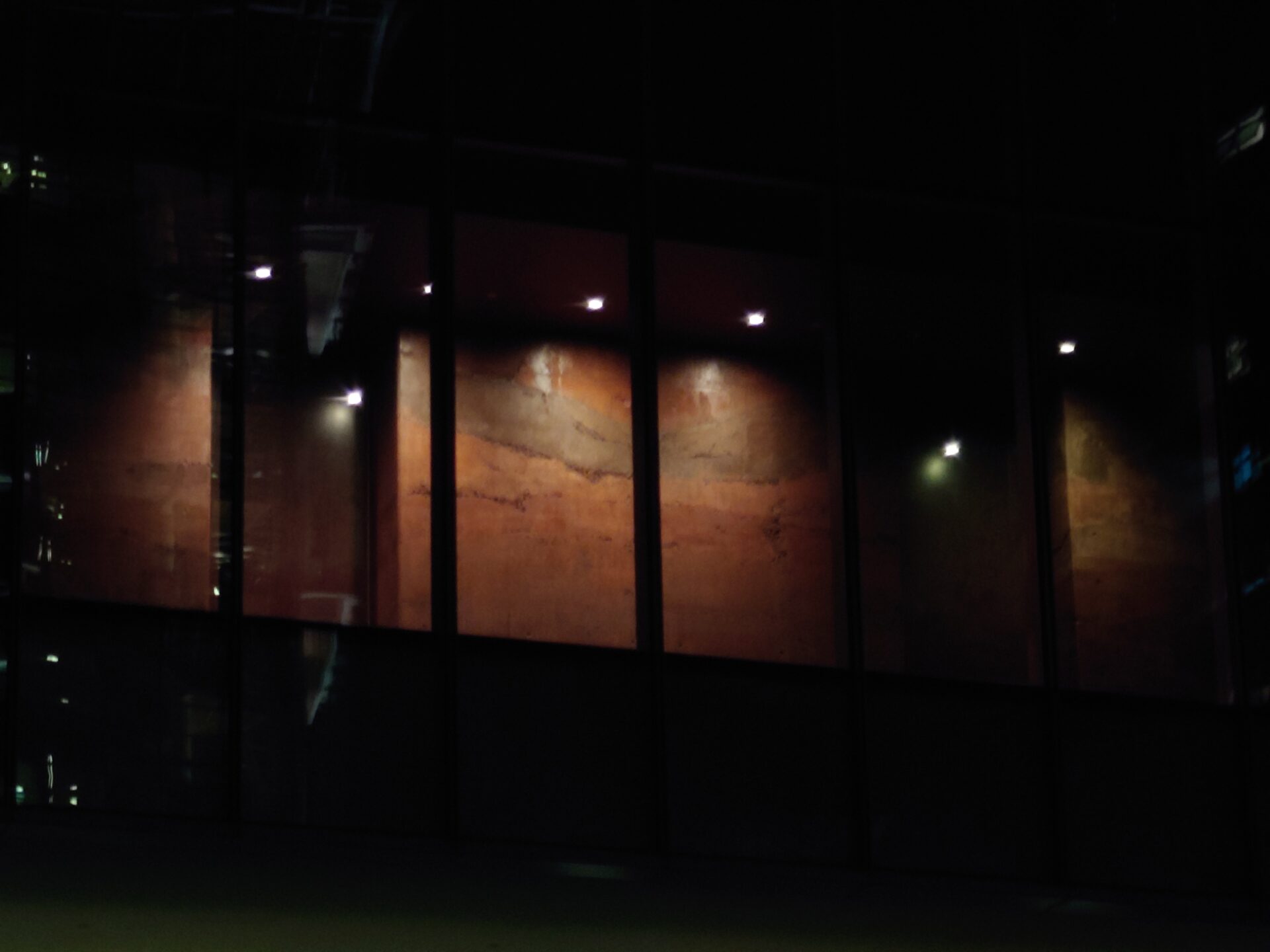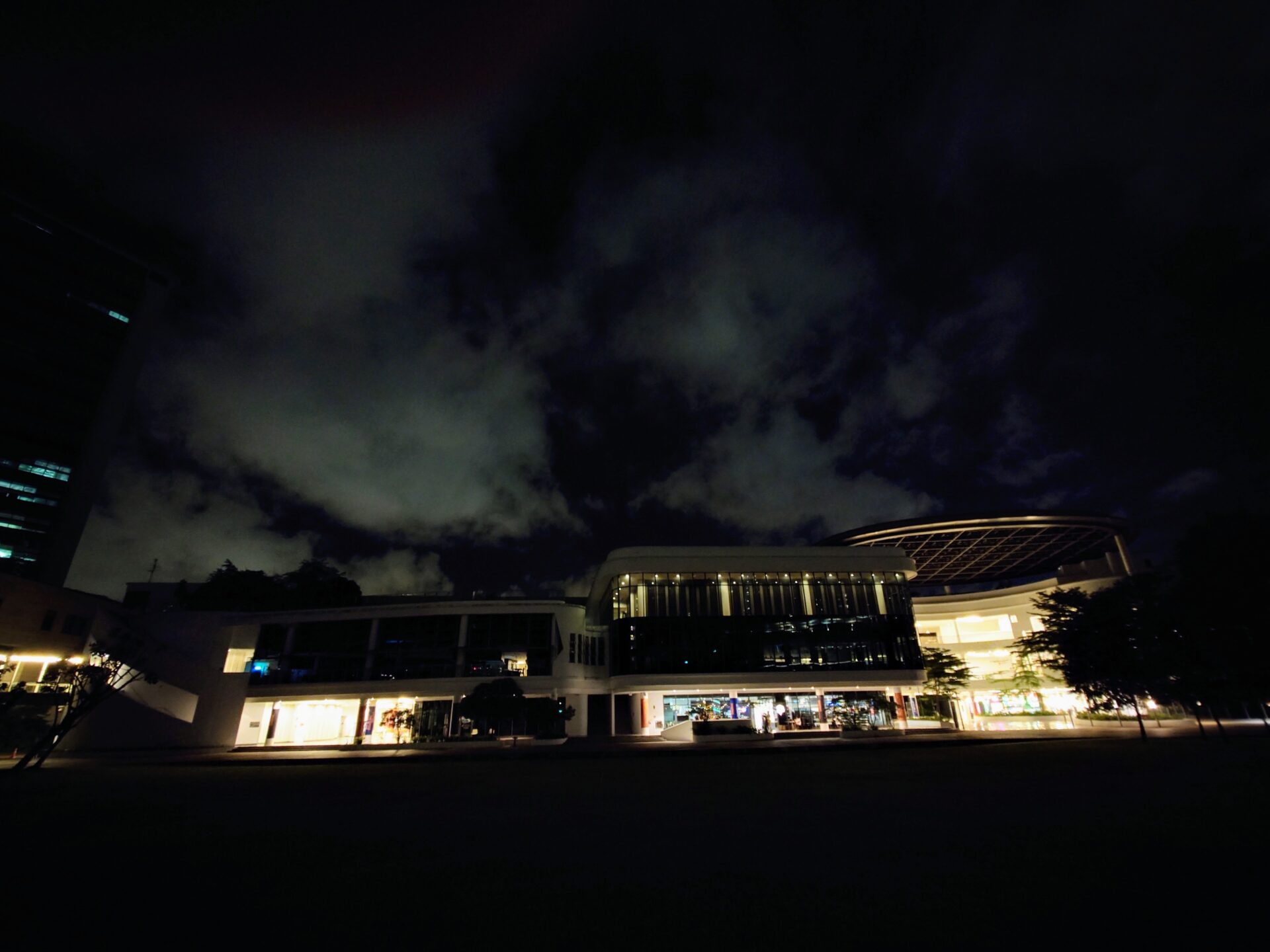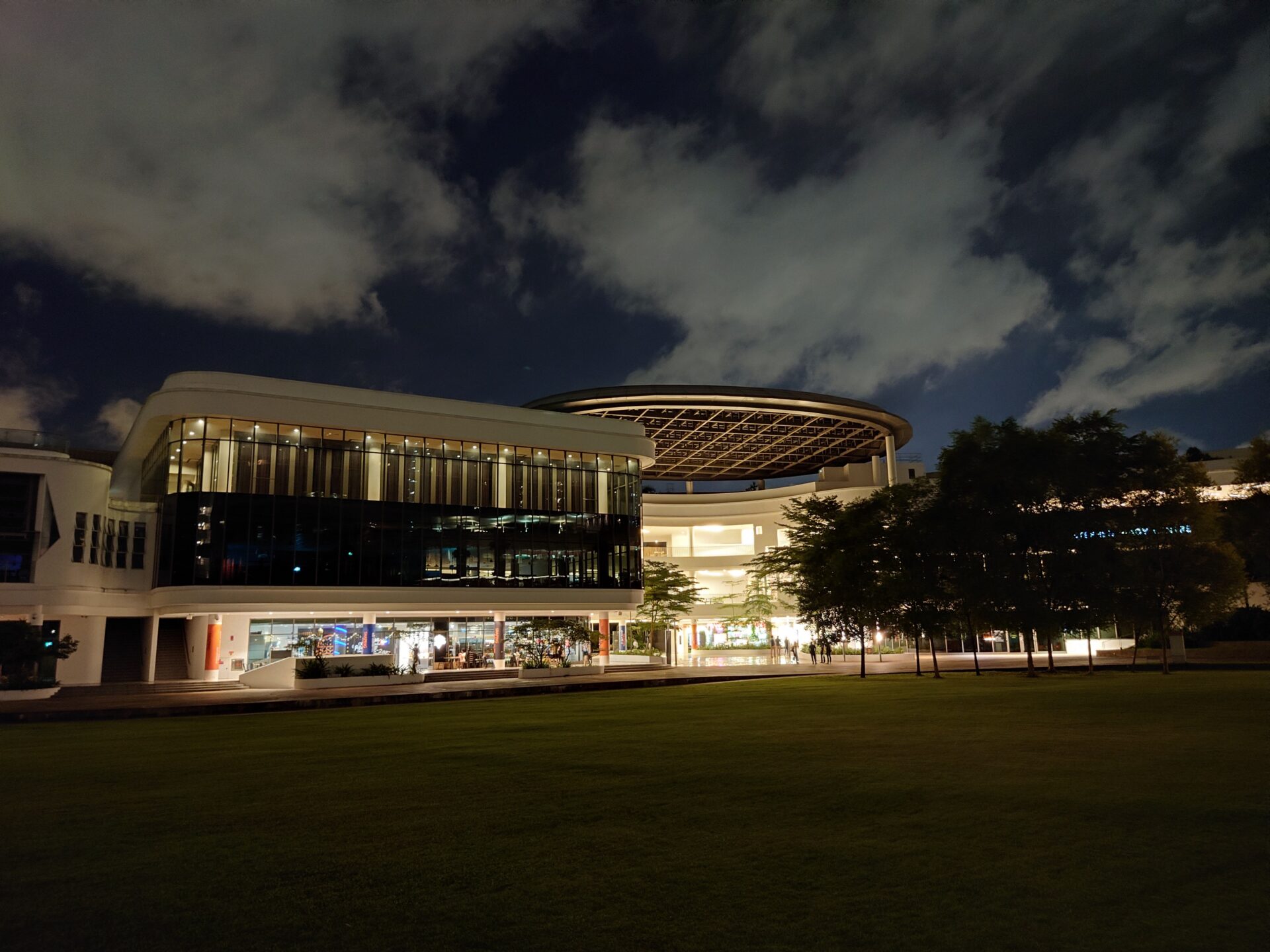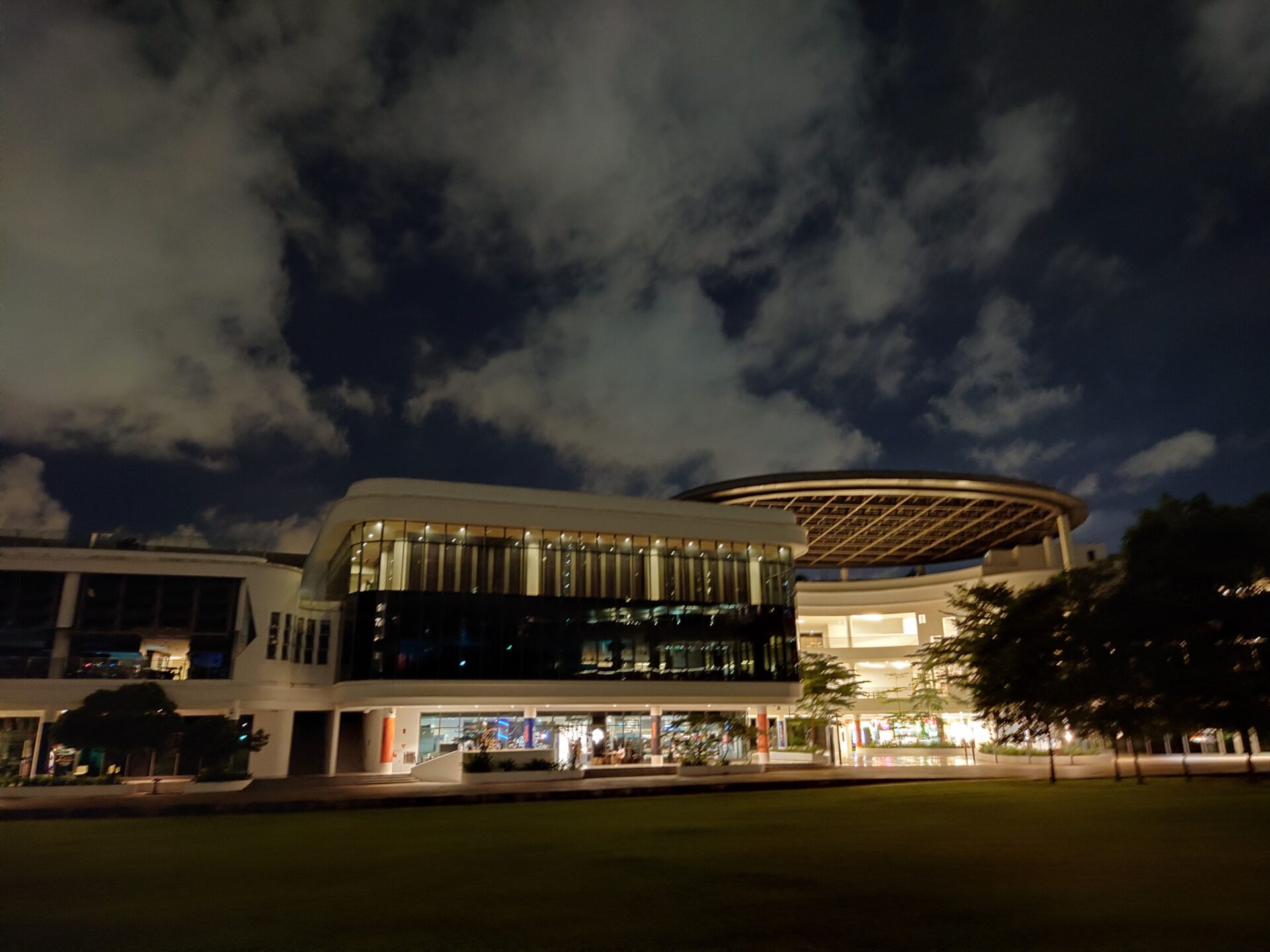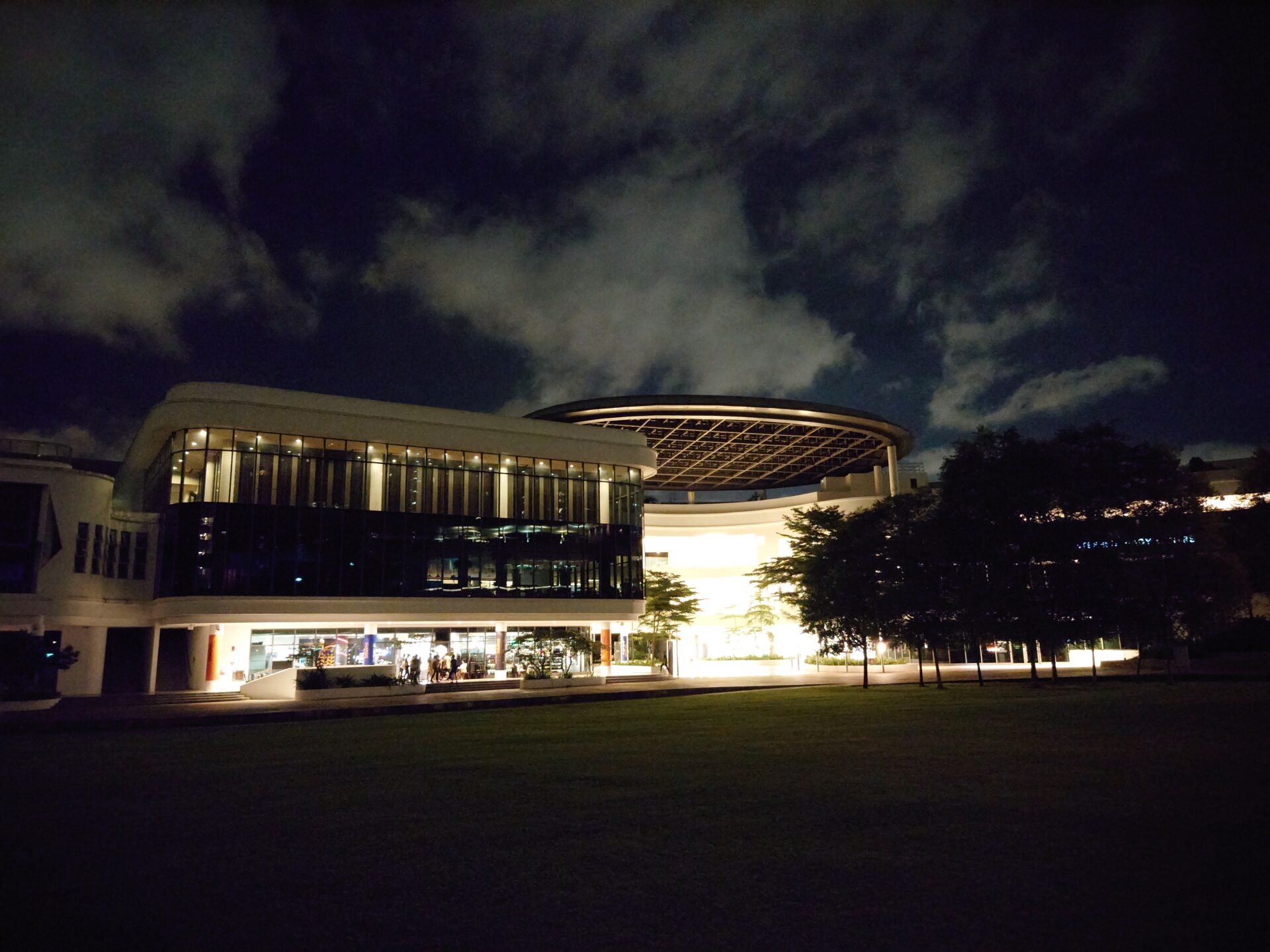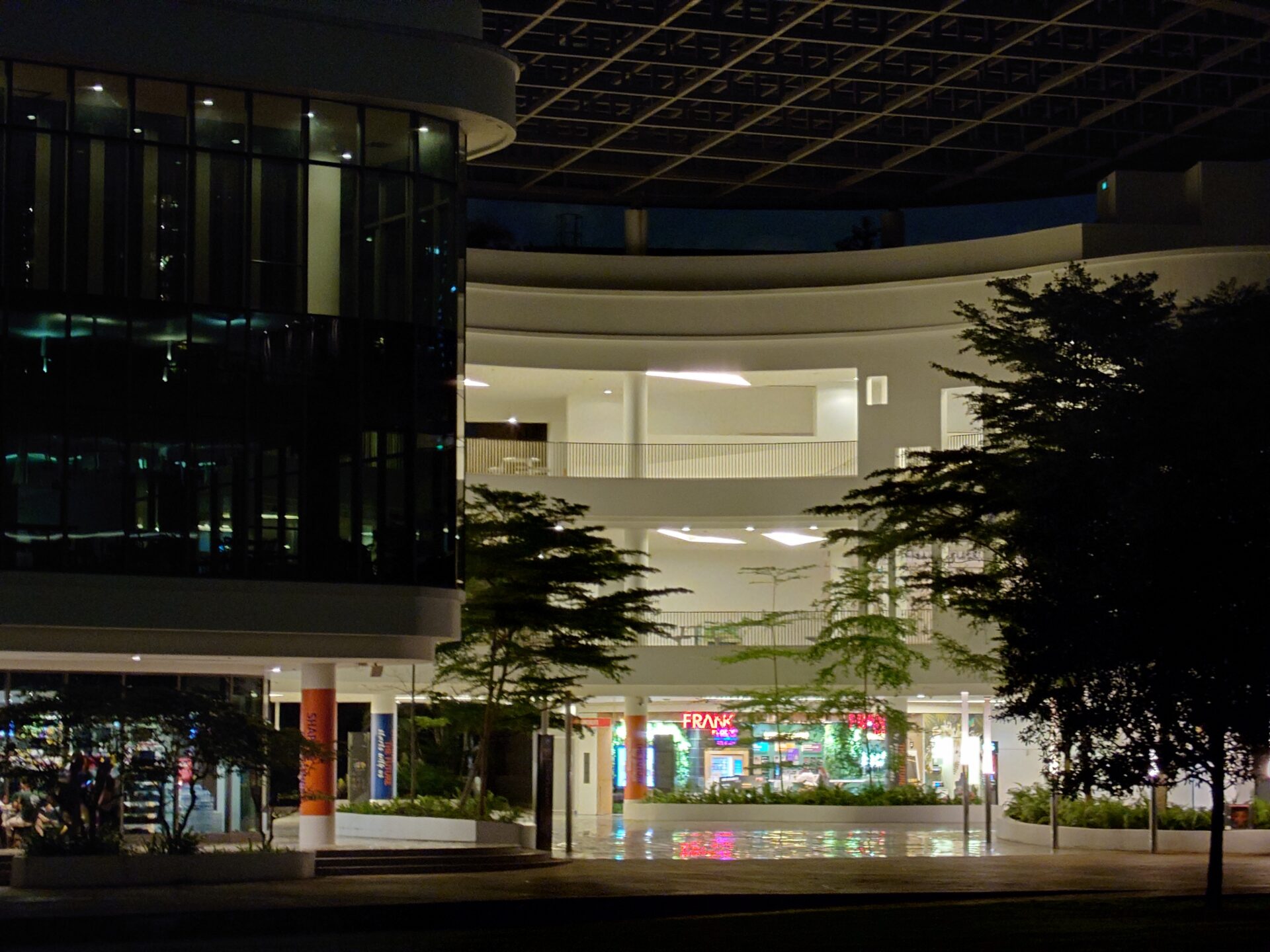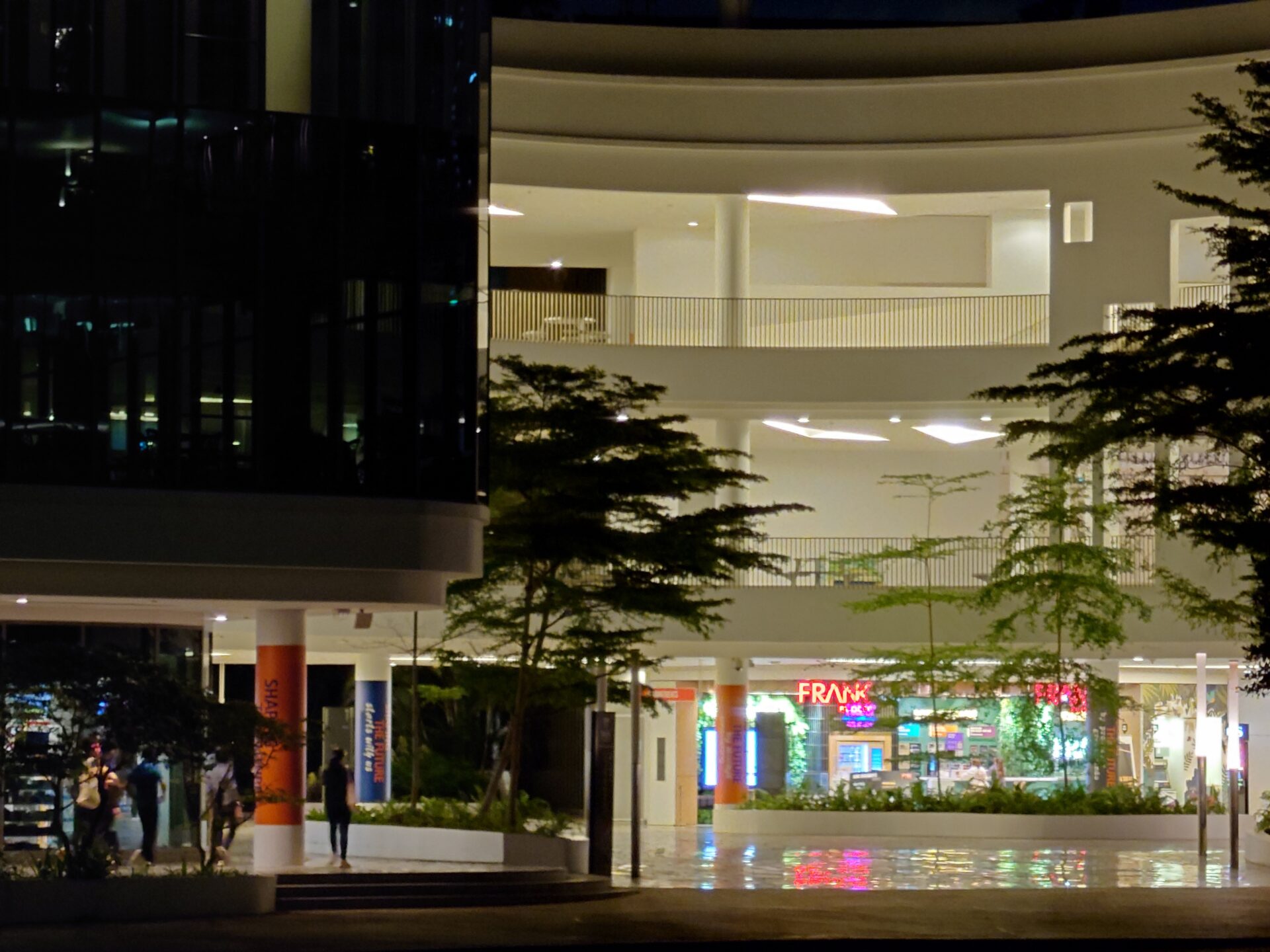 Conclusion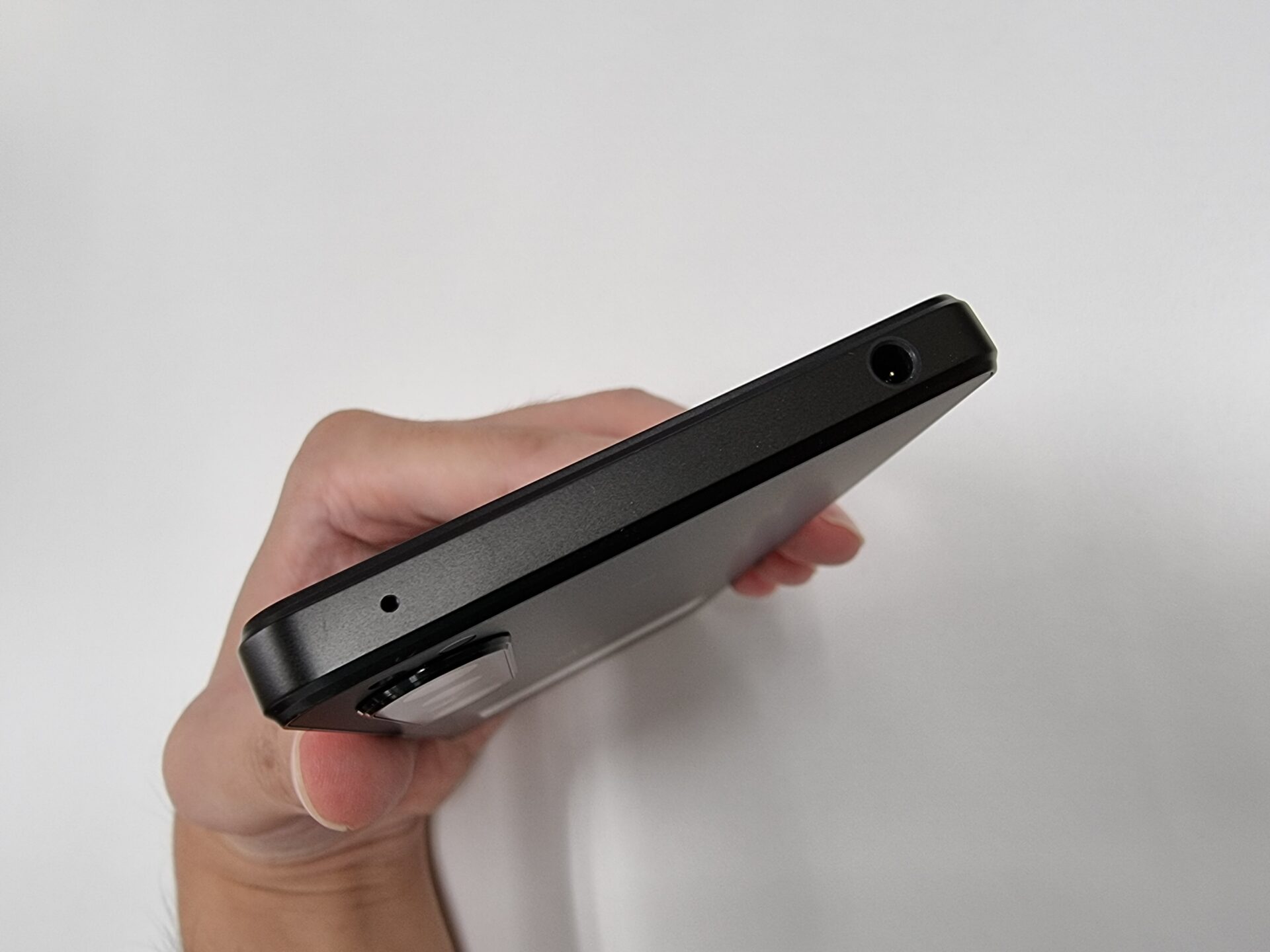 After a few stop-starts, it is heartening to see Sony finally come up with a flagship phone that hits the right spots.
The Xperia 1 IV delivers flagship performance in an understated but comfortable and premium body, with good battery life (so important) and screen, together with usable innovations in the imaging department.
The restrained-but-dynamic, true-to-life look is rather attractive, but the inconsistencies between shots at night were a small downer in what are competent imagers.
The 3 to 5x continuous optical zoom worked in practice – props to the engineering team. The images are less sharp and colour-rich however, which made me wonder if this was a result of a sensor and lens choice, or the mechanics enabling the continuous optical zoom.
Aside from the above, and my gripes with the display aspect ratio, this is a true-blue flagship that would deliver most times, and can be recommended. I just wish the device retails for less than its asking price, so any slip ups are more forgivable.