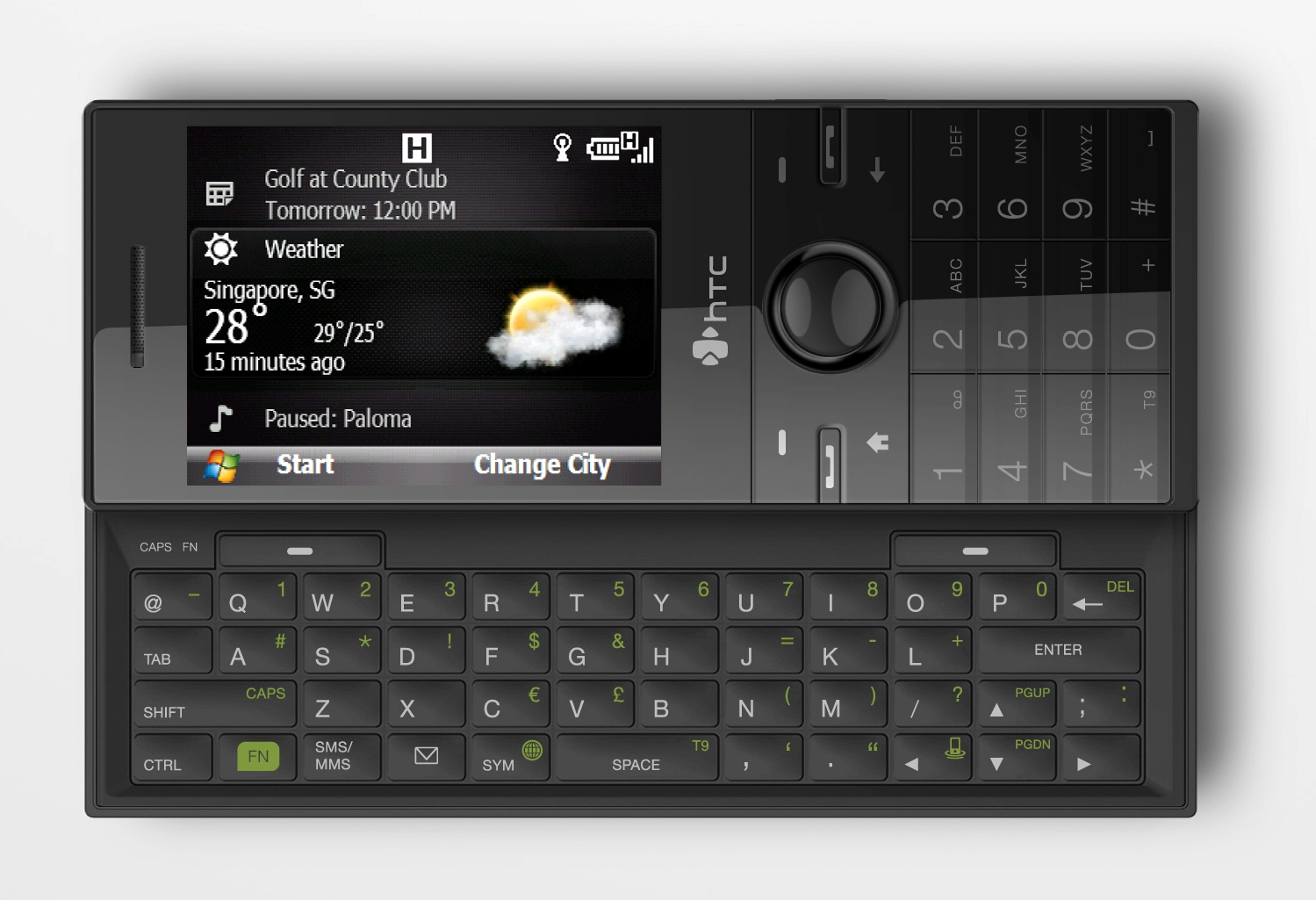 In a move that may seem confusing to potential phone buyers, the Taiwanese firm on Tuesday launched its S740 phone, basically a Touch Diamond that has both a slide-out Qwerty keyboard plus a traditional phone keypad at the front, but SANS the touch-screen features that made the original famous.

If you recall, HTC has already launched the Touch Pro, which added a Qwerty keyboard to the Touch Diamond's touch-screen capabilities, plus some extra horsepower in the graphics department.
Besides the extra input methods, the new S740 is almost the same package as the successful Touch Diamond, except that it doesn't sport the Touch Flo 3D found on the Touch Diamond. Thus, it's a regular "smartphone" according to HTC, while the Diamond is a "touch phone".
The S740 also has an microSD slot to complement the 256MB onboard (the Diamond has no microSD slot but packs 4GB onboard). But the extra girth brings with it 30 grams of weight, tipping the scales for the new phone at 140g, compared to the 110g on the Touch Diamond.
You'd have to question why HTC is carpet bombing the market with so many simliar-looking products. Sure, input is a very personal thing and it's good to have choice.
But remember Creative's MP3 battles with Apple? Creative had more colours than the old iPod mini; it had more models too. But in the end, the iPod brand won out because it stuck by a winning formula, instead of confusing consumers with too many choices.
You'd hope HTC would stick close to its popular Touch Diamond and refine the next generation of its Touch Flo 3D. If that is rid of issues like memory leak and lag, it will attract "touchy" fans. If HTC spends too much time on spin-offs like the S740, it may just distract consumers.