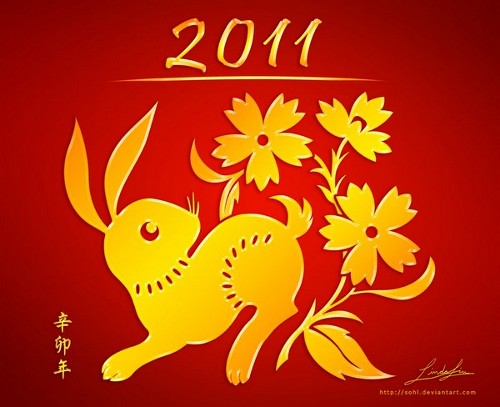 Firstly, a big apology for posting the results of our Chinese New Year twitter lucky draw so late.
For all those that missed it, the entry for this lucky draw contest was quite simple.
Just follow Techgoondu on twitter and then simply write a tweet about or retweet any article on Techgoondu, whilst adding the hashtag #TGCNY.
Running from 24th January to 2nd Feb, the contest garnered several hundred tweets.
Out of that bunch of tweets, we ran a random number generator to pick out the following handles to win prizes: @attifcusfoo, @mintea, @the_wit_returns, @stratosfyre and @jasonkyh.
Here are the happy winners with their prizes.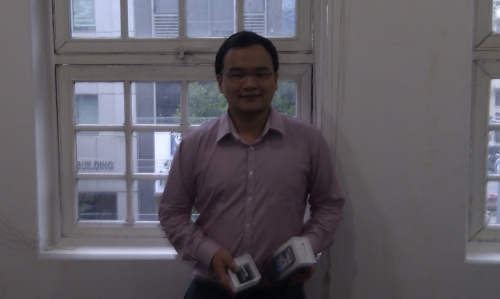 Atticus (@atticusfoo), 1st prize winner with his spanking new Motorola Defy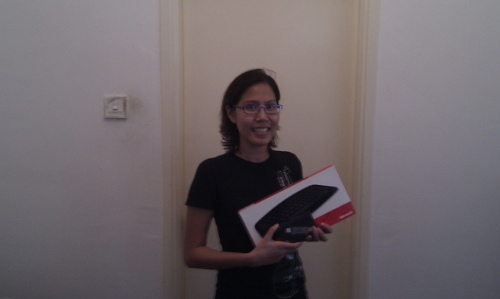 Lina (@mintea), 2nd prize winner with her Microsoft Arc keyboard and iTwin dongle
For those of you who won prizes but have yet to collect, feel free to drop me a note anytime via DM to coordinate.
Lastly a big thank you to our readers for taking the time to participate. We'll be announcing the wrap-up and results of the HTC Desire HD contest soon. Stay tuned!