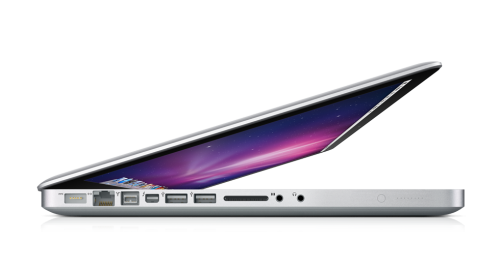 Shopping for a professional thin and light laptop in Singapore? There are a few deals worth checking out at the IT Show bazaar happening now at Suntec City.
Most interesting are a number of new models sporting Intel's new energy-efficient and faster Sandybridge technology unveiled in the past couple of months. Also worth checking out are slightly older Core i5 and Core i7 models that are now going at attractive prices to make way for the newer designs.
Apple MacBook Pro
The first that catches the eye is Apple's MacBook Pro, which was among the first to sport Intel's new Sandybridge technology earlier this month.
The light and portable 13-inch model with a Core i5 chip and 4GB RAM starts fr0m an attractive S$1,648, while faster Core i7 models start from S$2,488 for a 15-incher and S$3,398 for a large 17-incher.

However, do take note that the prices only come with one-year warranty while other manufacturers often throw in three-year warranties for "pro" or business models. Additional two years of cover comes at S$310 at the show at local retailer Multimedia Integrated, which is also offering an attractive S$88 goodie pack consisting a RAM upgrade to 8GB and other accessories.
What Apple's MacBook Pro has going for it is a tough outer-shell uni-body that looks like it can take some beating when you bring these laptops on the road. They look good as well, of course.
Toshiba Portege R700/R830
The other thin-and-light laptops that will likely catch your eye is Toshiba's R-series Portege range. In particular, the new Sandybridge-based R830, which is an update to the very nicely-built R700, is topmost on my list of must-have machines in the category right now.
The new models start from S$2,199 for a Core i5-2410M chip (2.30GHz) that sports 4GB RAM  and a 500GB hard disk. The price includes three-year international warranty via a free upgrade, so be sure to insist on that when you pay up.
The good news is that the older R700, which is similar to the R830 in its robust outer shell, is going for pretty attractive prices. these slightly older models running the still-fast Intel processors, can be had for as little as S$1,699. This gets you a Core i5 chip with 4GB RAM and 500GB hard disk and the same excellent Protege build.
The Portege R series' 1.4kg thin-and-light design is one built for the road because the honeycomb structure in its materials males it not only portable but also very hardy. The hinge is one of the most sturdy I have seen and tried outside of Lenovo's industrial-looking Thinkpads, while the back plate protecting the screen is as durable as they come.
The only shortfall I can mention about the R700/R830 design is that the keys on the keyboard can feel a little shallow. Touch typists who whack away very fast should have no problem with that, but those who like a little tactile feel to their everyday work will have to adjust their habit a little.
It's not a deal-breaker, of course, for this 13.3-incher that even comes with an optical drive within this ultra-thin frame. So, if you are going to the show today, make sure you head on down to the Toshiba booth to check out the Porteges.
Asus U36JC
Taiwanese motherboard maker Asus' U36JC is another thin-and-light model worth checking out for its build and price. Going for only S$1,398 for a Core i5-480M chip, 4GB RAM and 500GB hard disk, this 13.3-incher promises more than 10 hours of battery life.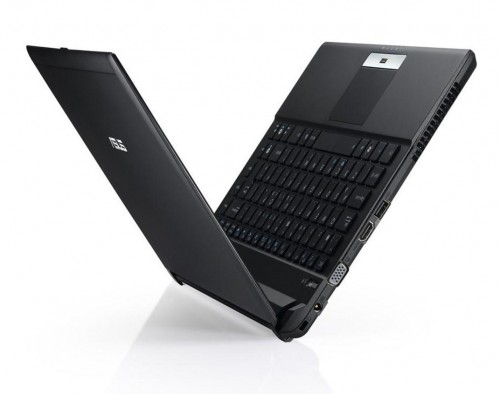 What I really like about this design is not just the extremely sturdy outer shell but also how Asus has squeezed so much into so little. Packed into a 19mm-thin frame is a full-sized VGA port on one side, so you can plug in to a regular projector with little hassle. Apple's MacBook Pro design, by contrast, requires you to buy an additional S$44 adapter.
The U3JC also comes with a speedy USB 3.0 port, so if you have an external hard disk supporting the new standard, you can transfer large files much faster than regular USB 2.0 ports.
Do note though that this svelte Asus model does not come with an optical drive, so budget for an external drive if you need to play or read DVD discs. The other drawback, it's obvious, is that this doesn't sport the latest Intel Sandybride chip and motherboard. But at this price, the U36JC is a solidly-built portable machine that is really worth the lelong price.
Sony Vaio Z VPZ137GG/B
And finally, we come to Sony's much-respected Vaio Z, touted by many users as the ultimate ultra-portable. Also very well-built like the rest here, and with an excellent keyboard, the Vaio Z kicks some butt with its SSD-equipped models.
Unfortunately, the Sandybridge refresh hasn't come to Singapore yet. So, what we have at the show now is an older model sporting Intel's Core i5-580M, 128GB SSD (on RAID 0), Wireless WAN (3.5G), Nvidia GeForce GT330M GPU and a DVD drive on the side, for a rather princely S$3,299.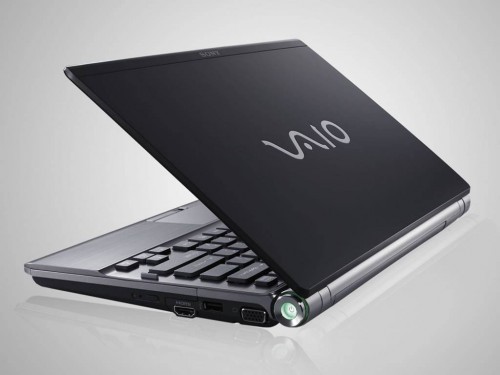 The only other thing I'm not sure about the Vaio Z is its 13.1-wide screen. Yes, the 1,600 x 900 resolution beats most rivals in terms of detail and sharpness, but the screen is much wider than the rest and, at about 13-inches, can look a little narrow, especially when you are scrolling down a document to read it.
Bought any laptops at the IT Show? Tell us about it in the comments below. Also, if you see a good deal at the show, do let us know!