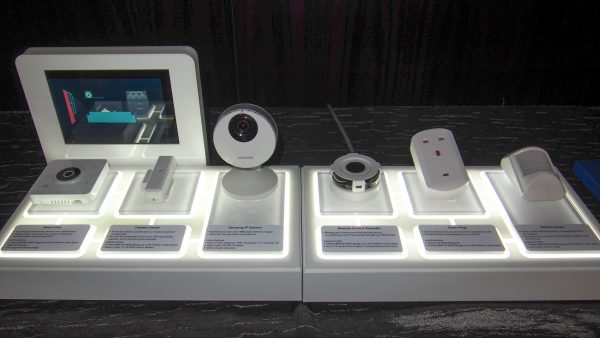 Singtel today rolled out a smart home service that promises to watch users' homes for intruders, while helping control the lights, air-conditioning and home appliances remotely through a single app.
It is the latest player to provide such an offering, after fellow telecom operators M1 and StarHub as well as real estate developers such as Keppel Land unveiled theirs in the past year.
Every subscription to the Singtel SmartHome, as the service is known as, will include one smart hub. This is a central receiver that communicates with a variety of compatible sensors.
The sensors are hooked up to electronic appliances at home, so they can be controlled with a phone through a single app. The app allows up to five users to have access to the sensors and data from one household.
Here are three main aspects to the SmartHome offering.
Security applications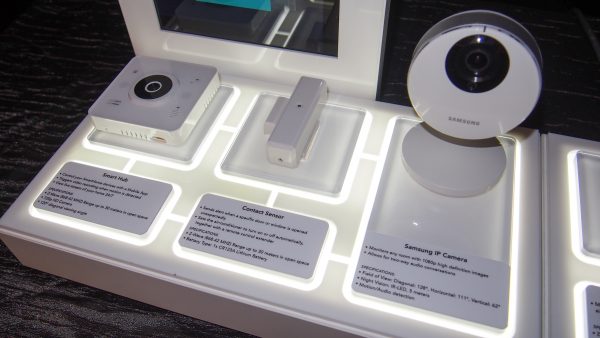 With SmartHome, a contact sensor (S$80 each) can be installed on windows, or on cabinets, safes, and room doors to detect any attempted opening. Infrared motion sensors (S$80 each) can also be placed in bedrooms to track movements without affecting privacy.
When triggered, these sensors can automatically notify all users of a potential intrusion through their phones. A full HD Wi-Fi-enabled camera (S$200 each) can also begin recording footage of the goings-on, so the user may ascertain if there is a real threat.
SmartHome also allows doors to be locked and unlocked remotely – if you purchase a compatible smart door lock (S$599 or S$1,080 each) that can read fingerprints, passcodes and/or radio frequency tags.
This can be useful for a visiting in-law who has forgotten the password, or for the courier to drop off your shipment in the service yard, for instance.
Home automation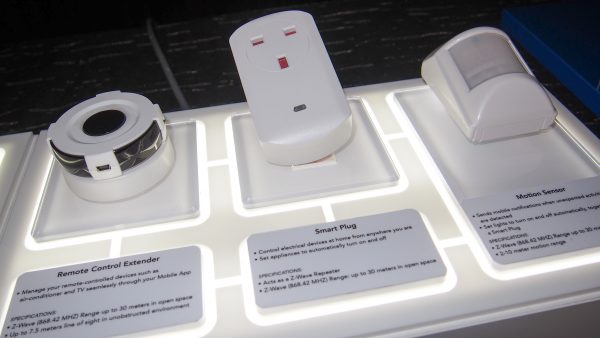 For the absentminded, like me, air-conditioners, electric stoves, and lights can be turned off through the app even after stepping out of the house.
The smart hub can be linked to smart plugs (S$80 each) to remotely provide or cut power to three-pin appliances like table lamps, television, fans or a coffee maker.
Remote control extenders (S$150 each) are designed to turn on or off air-conditioning, and allow for temperature and speed controls.
A Hanman rep (Singtel's partner for the service) added they can be customised to work with other appliances that rely on infrared remote controls, such as fan speeds on ceiling fans.
What is lacking, however, are controls for ceiling lights. Singtel confirms their solution will be available starting next year and work with existing lights.
It will also not require re-wiring – the switch is the only component that has to be replaced.
Smart Profiling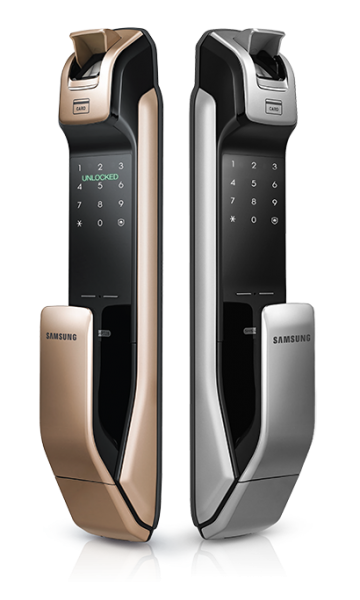 Profiles can also be created in the app, based on an IFTTT (if this then that) model to automate certain aspects of living.
For instance, lights and fans in a particular room can be programmed to come on when the camera in the room detects activity, and when the contact sensor on the door to the room is triggered.
Conversely, all switches at home can be turned off after the main door lock is activated, and no movements will be captured by the sensors and cameras for a few minutes.
Of course, profiles can be created for reaching home. No word on automatically activating or deactivating certain profiles based on day and time, though.
Baby steps to a future home that is actually painless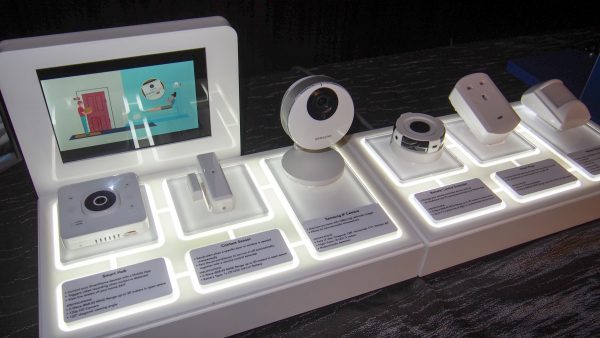 Singtel believes the centralisation afforded by SmartHome is the selling point of the service. It wants to reduce the clutter from having a multitude of sensors and apps that work only with their own platforms.
Why have a smart appliance if it takes more time to find the light intensity setting on one of the three apps that work with different lights at home, than to just walk over and turn the knob on your own?
SmartHome's sensors and devices rely on the increasingly common Z-Wave standard to communicate with one another.
In the absence of an established standard for the Internet of Things, Singtel is banking on the more plentiful peripheral options on Z-Wave (relative to many other proprietary standards) to cater to users.
This also means that if your existing smart appliance is incompatible with Z-Wave, you probably cannot get it to work with SmartHome. Well, not without cluttering the stands with yet another device (and paying for it), at least.
Therein lies the challenge of a smart future, where the Internet of Things should, ideally, enable appliances of all makes and purpose to be easily controlled from one platform, remaining in constant communication with each other.
Singtel's SmartHome certainly works with a larger range of devices than most other solutions, but there are still missing pieces, like a learning thermostat, or fridges that reminds you when milk is running low.
These use cases might seem luxurious right now, but I find them more practical than, say, sending your friend your current heartbeat through your smartwatch.
Nevertheless, options like Z-Wave and SmartHome give me hope that we will eventually have a platform in which all sensors can be designed to work with and controlled as one.
Maybe one day, the air-conditioner can begin running earlier, curtains be half-drawn and lights dimmed before the usual time I get home, when the light sensor and thermostat picks up more evening sun and heat.
This is no utopian future – all the sensors already exist. We just need a platform for them to talk to each other.
For Singtel Fibre subscribers, the Singtel SmartHome Starter Kit with a Smart Hub and one Contact Sensor will cost S$25 a month for 24 months. Non-subscribers will pay S$650 upfront for the kit.
An alternative Starter Kit featuring a Smart Hub with one Samsung Smart Door Lock SHP-DP727 also exists, going at S$45 a month for 24 months for Singtel Fibre subscribers, and S$1,260 upfront for non-subscribers.