The much-anticipated Mafia III out this month is not just a game glorifying mobsters but it deals with a serious social issue – racism.
You'll find the unusual choice of a black protagonist in a game that is developed to make you experience America in its turbulent past, when black people were openly discriminated against.
What's your Story?
Mafia III takes place in 1968, a pivotal year in American history, when Martin Luther King Jr was assassinated. It is set in the fictitious American city of New Bordeaux (inspired by the real-world New Orleans), against the backdrop of the ongoing Vietnam War and when mobs sought to control the city.
The protagonist, Lincoln Clay, a black veteran of the Vietnam war, returns home to Sammy, the leader of the black mob who adopted him as a child. When the Sammy gets betrayed and killed by a rival gang, Lincoln swears vengeance and sets off down a path of destruction.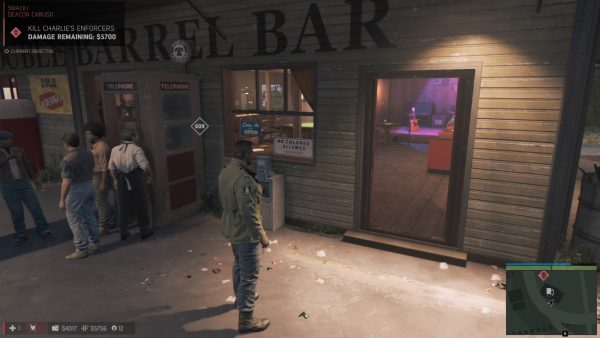 Mafia III's strength is in its perspective, story and narrative. It's interesting to play Lincoln, a black man in America during a less progressive time, and it makes one experience racial discrimination first hand.
Mafia III is social commentary on America, and there is a lot of thought and detail going into the game to get this message across.
Cops on the street will tell Lincoln to shove off even if he was just walking. Establishments with "No coloured allowed" signs will call the police if Lincoln lingers too long.
Almost everyone in the game uses racial slurs liberally. The police also treat different neighborhoods differently – they are responsive in places with mostly white residents while having a nonchalant attitude in a black neighbourhood.
With a rather mature theme and violence, Mafia III is not a game for the young and impressionable.
Play me like a chump
Although it is tempting to compare Mafia III to other open world greats like the Grand Theft Auto and Saints Row series, Mafia III is deliberately not structured with the same kind of open world freedom.
You cannot customise or change Lincoln's clothes, and there is nowhere to store his cars. Even saving a game is not so easy – Mafia III uses an autosave system.
You have to either complete a mission, trigger a cutscene or find a collectible. Then you wait to see if the Mafia III logo appears on the top right corner to indicate your game is saved.
Every thing Lincoln Clay does is focused on his singular goal and quest for vengeance. There are no silly stunts to attempt or frivolous mini games to play in Mafia III, unlike other open world games.
This wouldn't have been such a problem if Mafia III's missions didn't get repetitive fast. Barely after you have cleared an abattoir of enemies and rescued someone there, the next mission is to go back to the same place to take down a racket boss.
With the enemies being placed in similar patrol routes and the objective holed up in the same room, familiarity breeds contempt quite quickly.
This is disappointing for open world game veterans and fans of the Mafia series which had so far offered a good variety of missions in the past.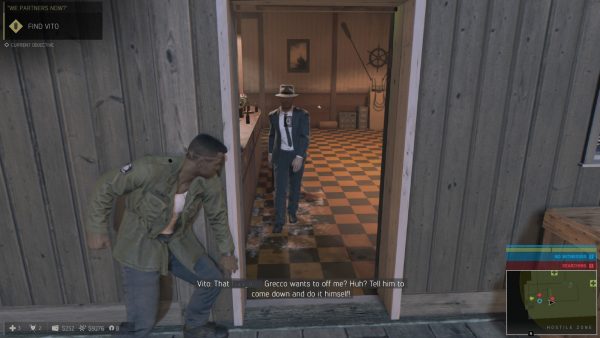 Another problem is the ridiculous enemy AI. Enemies can be lured by Lincoln's whistling, and they approach Lincoln's suspected location singly which leads them to be stabbed one after another using the same tired trick, ad infinitum.
I usually pick a good place to hide, whistle a lot and stab the goons as they walk by until I amass a nice big pile of bodies and clear out the entire enemy compound. Then I waltz in to confront the boss.
I encountered several mission glitches in Mafia III as well, with some objectives not being updated even though it was complete.
One of the missions I completed still kept triggering and told me to trail a car back to their hideout when that was already done. Doing it a second time yielded no rewards except for a lot of gunfire.
Restarting the game seemed to help. Some cars also refused to start forcing me to abandon them and steal another one.
That is quite annoying as cars do not come easy in the game until you unlock a "car delivery" perk later in the game. Otherwise, the civic-minded citizens of New Bordeaux will call the police if they see Lincoln stealing a car.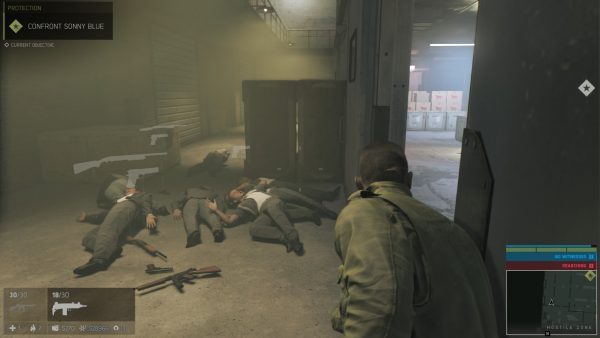 For completists, you will be happy to hear that there are Playboy magazines, paintings and records to collect in the Mafia III world.
The game also cleverly encourages you to explore New Bordeaux and collect radio parts that can be used to wiretap certain districts. This this will reveal all collectibles, loot and enemies on the map.
To me, this is more meaningful than a whole collection of Playboy magazines. Some places require Lincoln to break into homes or establishments, and this is done easily by timing a moving pointer in an arc.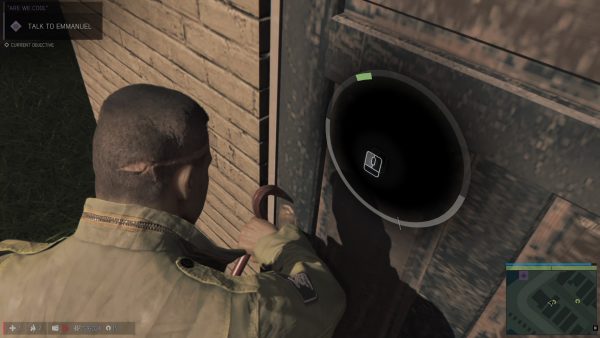 Eyes and ears
Sadly, for a 2016 game, the graphics are rather disappointing. And I am playing the PC version which usually has the best graphics across the gaming platforms.
Was it a deliberate attempt to make the game look more retro? Compare the water in the PC version of Grand Theft Auto V (2015) launched a year and a half ago and Mafia III (2016) and the difference really shows.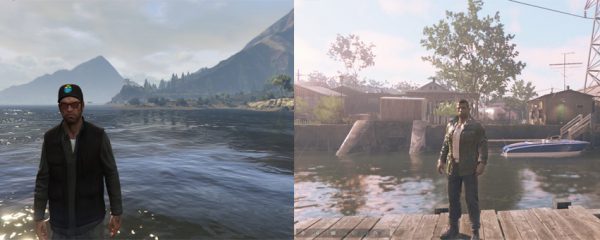 In addition, I felt that the game has some issues with lighting even after I adjusted the settings several times. For instance, I can clearly see a room's interior from the outside but once I step in, it becomes pitch dark.
I have also tried to find a scenic panoramic shot of New Bordeaux for a selfie but the horizon is almost always either rainy or hazy. Think of the 300 PSI days during Singapore's haze season.
Again, this might be deliberate but it's such a pity since New Bordeaux is designed and created with such loving detail.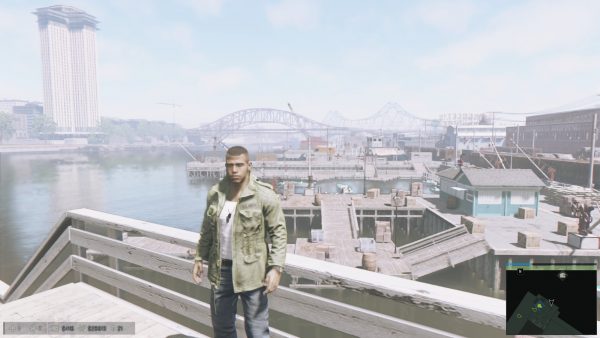 What I do like is the game's soundtrack. It is a gem, with customised radio announcements and updates of the mayhem that Lincoln gets involved in. There's also great music from the era from Little Richard, The Animals, The Rolling Stones and Creedence Clearwater Revival, to name a few.
Keep your friends close
An interesting mechanic in Mafia III's gameplay is the recruitment of underbosses and associates. In his quest for vengeance, Lincoln seeks alliances with leaders of various mobs in New Bordeaux.
These include Cassandra the Haitian voodoo queen, Vito Scaletta, the Italian protagonist from Mafia II and Thomas Burke, the leader of the Irish mob, to run his money-making rackets.
Associates and their lieutenants will offer story and optional missions that let Lincoln earn more money. With every earning tier achieved, useful perks can be unlocked.
My favourite is getting Vito's consigliere who works like a mobile banker – she drives by and picks up Lincoln's cash for safekeeping on demand. At a higher earning tier, she can even help collect kickbacks from all the associates, which helps Lincoln amass wealth faster.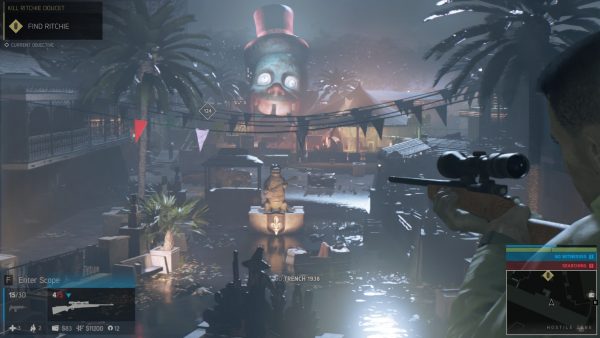 Ready to talk money?
The standard edition of Mafia III costs S$79.90, while the season pass goes for S$40.
If you are willing to spring for more, the Deluxe Edition at SGD$109 comes with a map, season pass and downloadable content.
And for those who want to collect rare merchandise and have some spare cash, you can opt for the Collector's Edition at S$199. It comes with the official soundtrack and original game score on 180 gram vinyl, a collectible art book and art prints.
Mafia III is out now on PC, Xbox One and PlayStation 4 platforms.
TL;DR
If you like shoot-and-drive games with a strong theme and tight narrative set in a mobster world, give Mafia III a go. But if you want a truly open world experience with plenty of freedom, random exploration and inane activities, go play one of the GTA or Saints Row games instead.