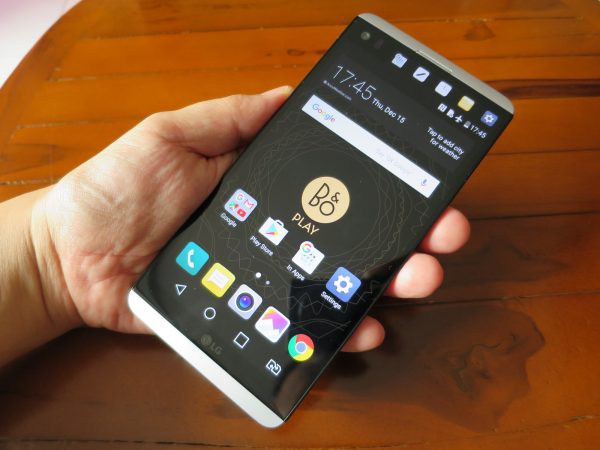 LG couldn't have asked for a better time to start selling its V20 phablet in Singapore. Not just for the holiday season, when people tend to splurge a little, but at a time when the biggest name in town is missing a trick.
The Samsung Galaxy Note7 was supposed to be a slam dunk, as we thought, but now its withdrawal from the market means the V20 is given a fresh look by potential buyers.
In this souped-up multimedia phablet, they'll find a lot to like. I'm going to jump right into its main selling point – the B&O sound.
With the V20, you get "B&O-tuned" earphones that look nicer than any you'd find out of a smartphone box. With a neatly braided cable, they earn their points through their looks alone.
The surprising thing is they sound decent too. Together with the fancily named Hi-Fi Quad DAC, you get very good quality music on the go. So good, I'd say it rivals many standalone audio players.
This is likely helped by the ESS Sabre ES9218 DAC (digital-to-analog converter) and headphone amp, which are often used in many audio players. The result is clearly delivered audio, without the usual thin-sounding noise on smartphones.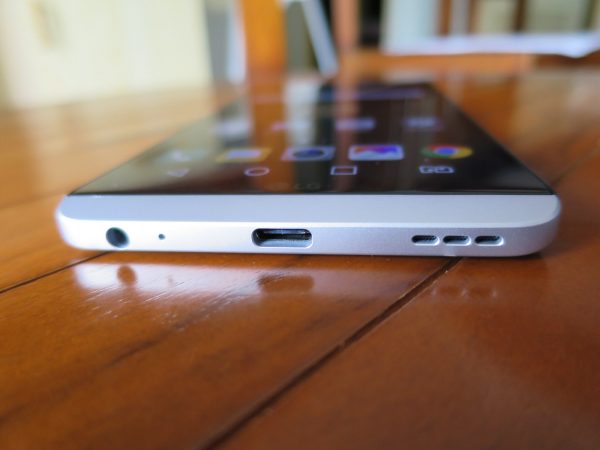 Playing back German band Mind Games' Kind of Swing album, you hear the piano and cymbals distinctly. The separation of instruments is commendable, as is the control that is missing from so many cheap players and earphones.
The treble sparkles without too artificial a note. And there's a lack of any obvious bloat. Thankfully, LG and B&O haven't gone after a "street" or bass-heavy sound signature, so you get a more neutral and balanced result.
That's not to say you don't get good bass. Certainly, with Venissa Santi's Convergencias album, the double bass is clear enough. Even if you fire up Black Eyed Peas, the low end is in abundance, just tighter.
As an audio geek, I'd say this is the best I've heard from a phone and its accompanying headphones. I'd happily have the V20 and its earphones on a daily commute.
Last year's V10 wasn't bad, but this year, LG has gone ahead and included a pair of earphones that are miles ahead of the throwaway ear buds you usually get.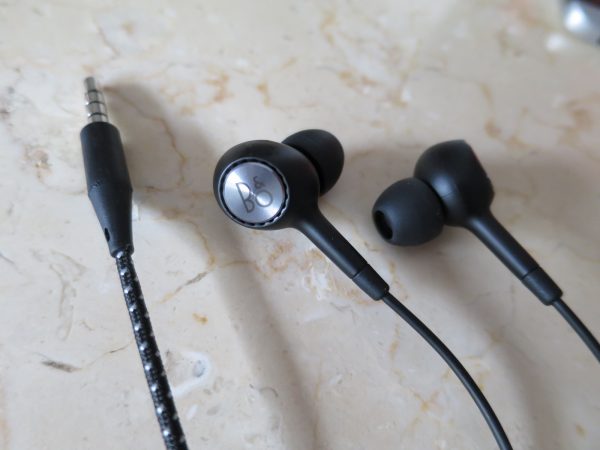 I know not everyone is into music, so the V20 also packs in all the smarts you'd expect today of a flagship smartphone.
The Qualcomm Snapdragon 820 processor is top-end, as is the 4GB of RAM and 64GB of storage. Together, they'd let you fire up today's apps without a worry of slowdown.
What about the 5.7-inch main screen? That's going to be a hit or miss thing. Let's be clear – the V20 is large even as phablets go. At 159.5mm long, it will take a pretty large hand to reach all corners of the screen.
And don't forget there's a second, always-on screen as well. The small panel at the top of the V20, like the V10 before, lets you in on quick functions such as music playback controls.
Is it necessary? Well, no, but it's handy if you don't want to fire up the big screen itself. Bottomline: the size of the V20 could be a polarising thing.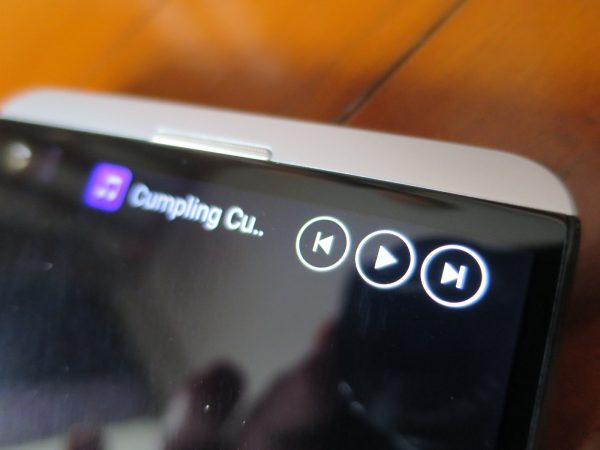 If you are into a large screen to watch your Netflix or other movies, then the V20 will fit the bill, especially with its sharp and high-contrast Quad HD display. If not, you might be better off with a phone that's easier to handle and pocket.
What LG does have going for it is its software interface, which runs on the latest Android 7.0 Nougat operating system. Tidy, fast and simple to use, it makes apps snap into action when you fire them up or switch between them.
The information density is done right as well. Fire up the Settings screen, for example, and you get enough stuff displayed on screen without it being too cluttered or sparse. That's great user experience.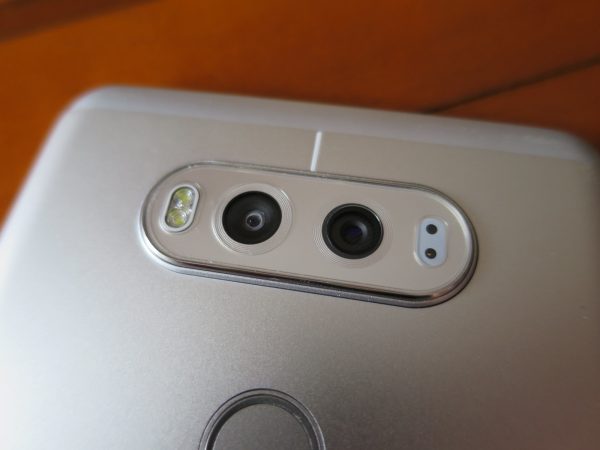 Yet another selling point that LG has been drumming up is its dual-lens main camera system. It's different from Huawei's system in that both capture images in colour, instead of a colour/monochrome combo.
On the V20, you get a 16-megapixel, f/1.9 aperture 75-degree standard lens paired with a 8-megapixel, f/1.8 aperture 135-degree wide-angle one to cater to different situations.
As expected, there can be no complaints when shooting in good lighting. And the wide-angle option is great to have when shooting holiday photos.
What's useful are the nine focusing points that mimic what you get on a regular camera, though most important is a feature called Focus Peaking, which places green guidelines on your subject to let you know where the focus is directly on.
In dim settings, you can say the V20 acquits itself well. It doesn't over-compensate by brightening up entire scenes and blinding out the detail from brighter areas. What I'd have liked is for it to be ready faster, especially in dim light, to fire away.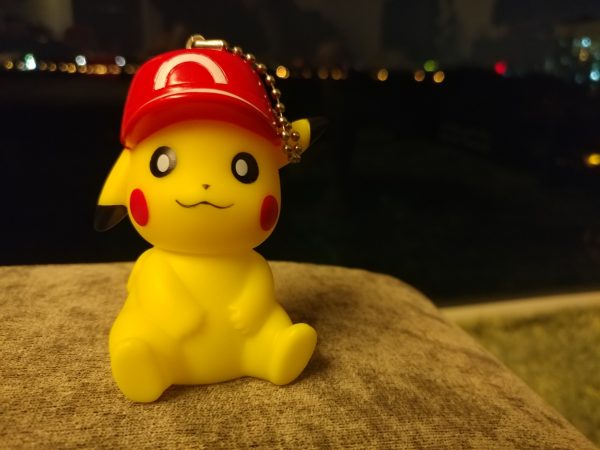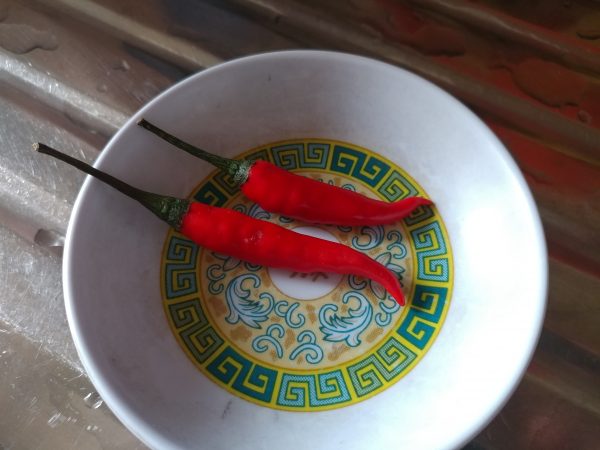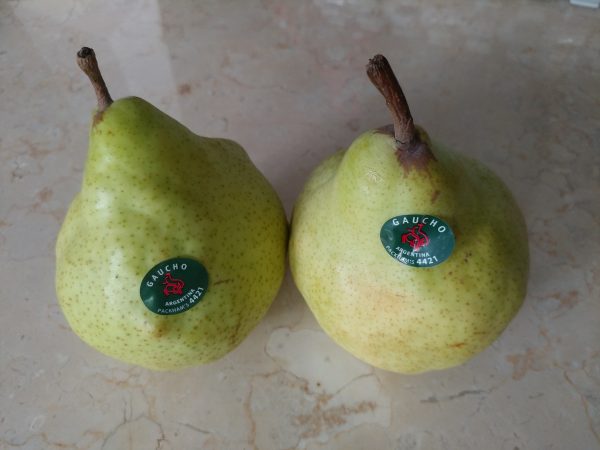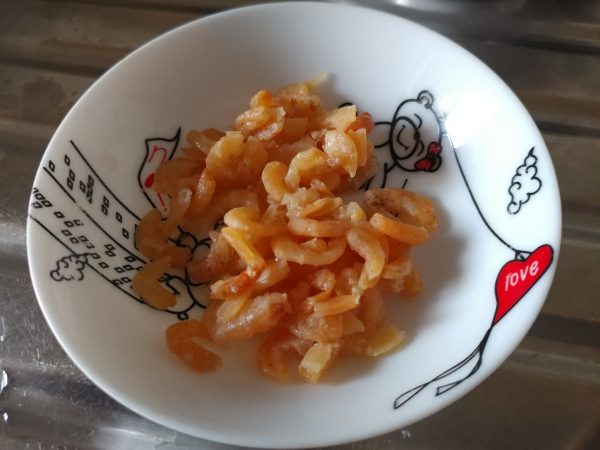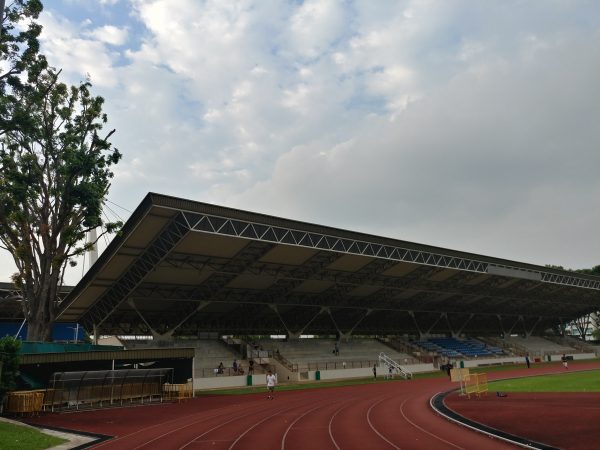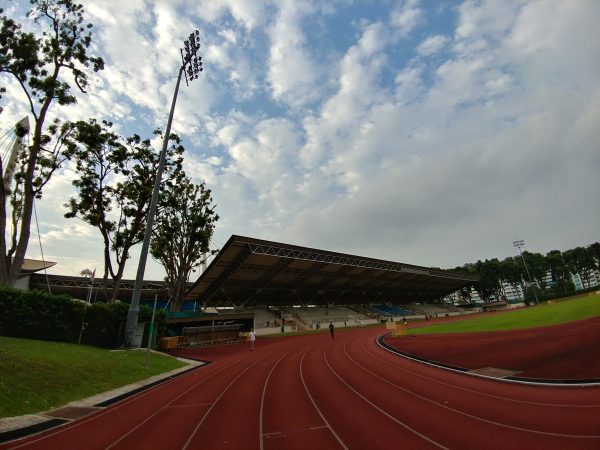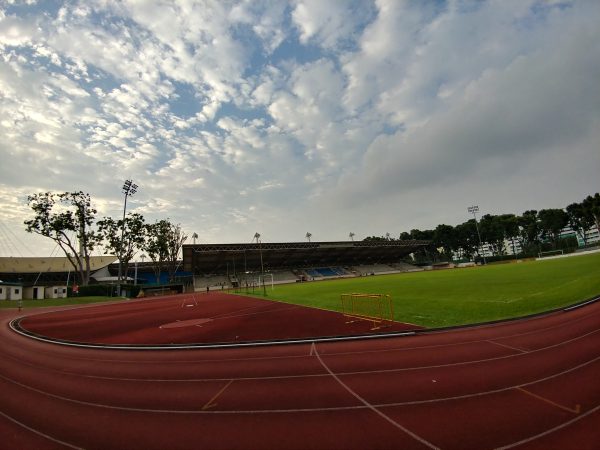 Finally, if you're a selfie lover, you'd be happy to know that the front camera comes with a wide 120-degree capability as well.
This means you can get your face along with a nice background in a selfie. Or get a big group of people together without a super long selfie stick to fit everyone in frame.
Despite the souped-up hardware, one area I'd like LG to address is the look and feel of the V20. Okay, this is an improvement over the V10 last year, but LG is playing very safe here.
Last year, it had the leather-backed G4 which won much acclaim. Earlier this year, the G5 boasted of a modular system, which unfortunately didn't take off as it had hoped despite it being a brave move.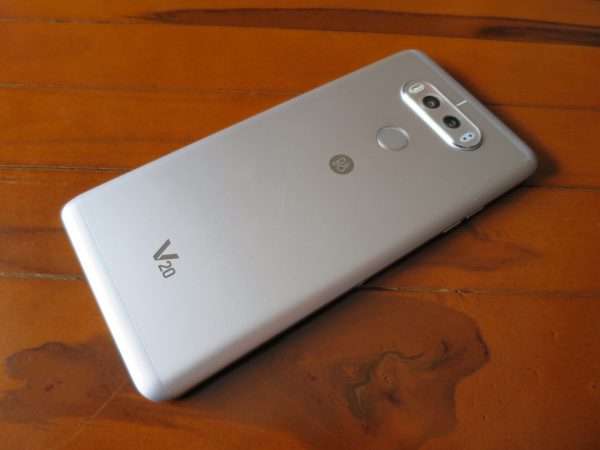 Now the V20 sports a high quality metallic back cover that can be removed. It's clearly high quality once you take it off, but running your fingers along it, you don't get the sense it's as premium as, say, the glass finish of a Samsung Galaxy S7 edge or the Jet Black of an iPhone 7.
Of course, neither of those offer what LG has kept offering – a removable battery. For folks who believe in changing out their batteries easily, LG is your friend.
Fortunately, the front of the phone looks more accomplished. With an all-glass front, it appears as sleek as any large-screen phablet can. It's just the back cover I'm not convinced by.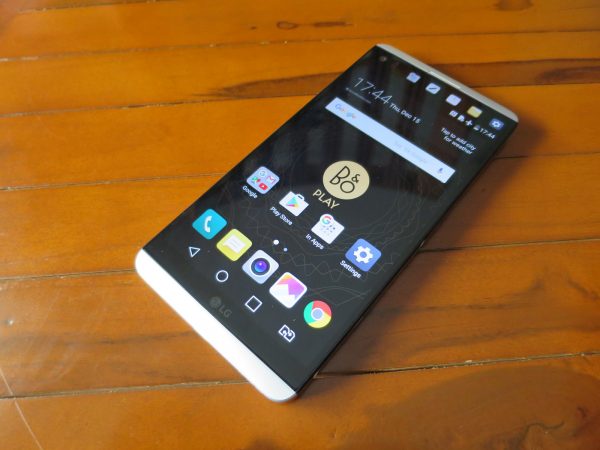 If you're getting the V20 as a gift, I'd suggest the black version which looks better than the rather safe silver option. Of course, that's if you can get one, as I hear the phone is selling better than what LG envisaged.
Indeed, there's a lot to like about the S$998 phone. The biggest selling point for me is the audio quality, which I'm glad phone makers are taking seriously after all that time spent on cameras and screens.
If you're looking for an Android phone, particularly a large-screen one after the Galaxy Note7 has gone off the market, the V20 should be on your list. You'd find it surprisingly attractive.