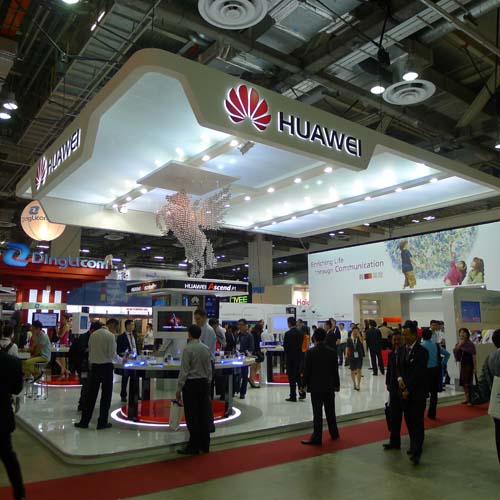 A year after Nokia turned up in Singapore to unveil its "comeback" phone designs, the biggest phone makers were conspicuously missing from the 2012 edition of CommunicAsia last week.
Perhaps Nokia and others like Samsung, Apple, LG and Sony felt that they could get better mileage holding their own events or turning up at other events happening at the same time.
Whatever their reasons, their absence meant that two Chinese phone makers, Huawei and ZTE, had the stage to themselves at Marina Bay Sands to show off their latest smartphones and tablets. With smiling show models at their booths, it was certainly business as usual this year.
Huawei wasted no time in showing off a version of its Ascend P1 phone which came with faster connections over Long Term Evolution or LTE networks that are just being rolled out now in Singapore.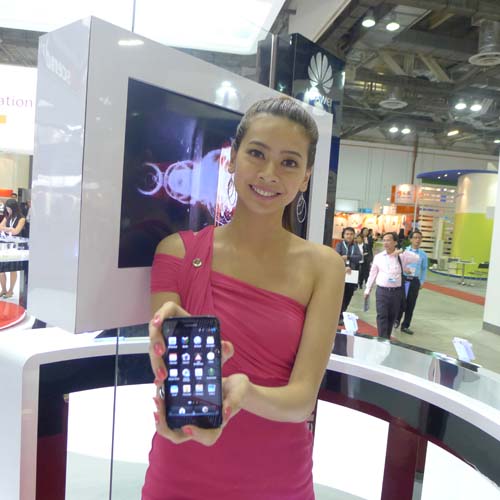 ZTE, too, had an LTE phone on display. The Grand X LTE has the works of many Android phone in the market – it runs on a 1.5GHz dual-core CPU, has an 8-meg camera and sports the latest Android 4.0 operating system. Out in Asia-Pacific in the third quarter of 2012, it also has the looks to match what Samsung and HTC put out.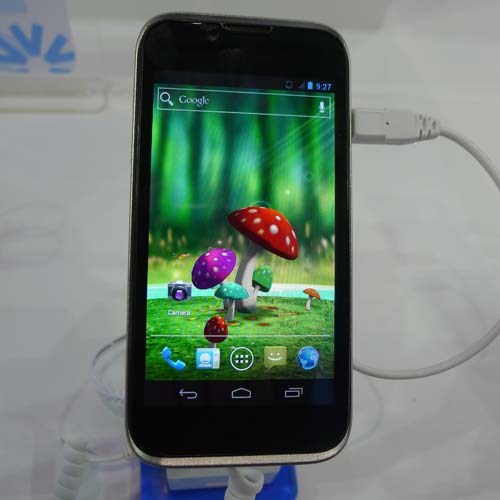 Chinese phone makers are not new to the market. Brands such as Ningbo Bird were very successful in their home market a few years ago, before the advent of the smartphone. This time, however, the likes of Huawei and ZTE are counting on a lot more than just low cost and cookie-cutter designs to gain new fans.
They are fast to offer the latest technology, for one. Besides phones, the two vendors have been really aggressive selling the latest network gear to telcos everywhere – just ask rival network equipment vendors from Europe.
Five years ago, telcos that had long used Nokia Siemens Networks, Ericsson or Alcatel-Lucent gear may not have trusted ZTE or Huawei to handle their cellphone traffic. Today, the situation is often the opposite. The Chinese vendors are usually early to the game, giving telcos who buy their equipment an edge over rivals when it comes to rolling out newer, faster networks.
It's like buying cars. Fifteen years ago, in Singapore, a Hyundai or Kia was certainly a poorer cousin to a Toyota or Honda. Today, the Korean marques are no longer inferior in terms of performance, reliability or looks.
What about branding and that X-factor called user experience, as Apple fans will tell you? Well, how many Apple users have switched to the Samsung Galaxy S III lately?
What the Chinese phone makers have is a common, accessible Android base that is maturing with each iteration. While Samsung and HTC have heavily customised their Android interfaces – some say, too heavily – Huawei has kept to the simple Android 4.0 look and feel in its Ascend phones, for example. This is a plus in many ways.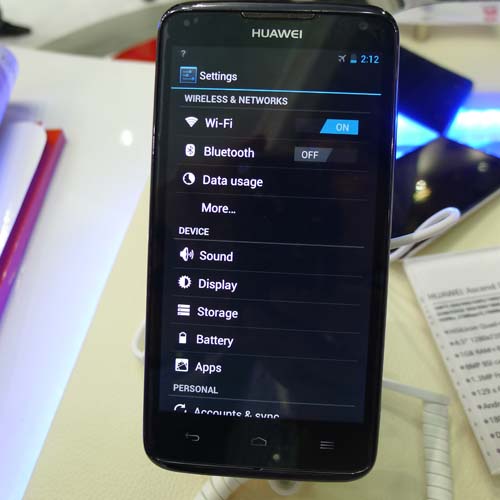 While early Android versions lacked many useful features, like a predictive phone dialler that brought up your friends' numbers as you typed their initials, current versions are already feature-packed at stock, so there is really little that a phone maker needs to add on. This plays to the strengths of new players, because the playing field is becoming more even.
In terms of design, Huawei, in particular, has improved by leaps and bounds as well. When it unveiled the 7-inch MediaPad tablet last year at CommunicAsia, it certainly looked like an iPad copy. A very good copy, but still a copy, you'd say.
This time round, its 10-inch tablet, the MediaPad 10FHD, truly looks like a slim, well-designed rival to whatever that is out in the market, from Apple to Samsung. Okay, you can argue that it looks a little like Samsung's slim Galaxy Tabs, but the screen here has a really sharp 1,920 x 1,200 resolution. Yup, that's the same as the big screen TV at home.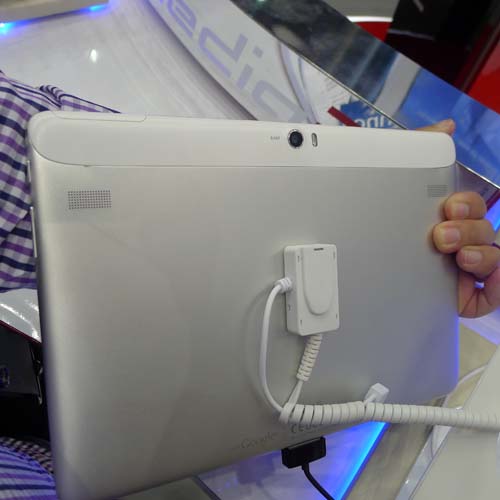 All this talk of Chinese vendors, of course, seems silly in Apple-mad Singapore, where every new iPhone launch attracts long queues at phone retailers. But lest people forget, preferences change much faster with gadgets than with cars or home electronics.
Taiwanese vendor HTC was also nowhere before the smartphone wave carried it on its crest a few years ago, as it emerged as an early iPhone rival with its refreshing designs.
Neither was Samsung at the top, when the iPhone turned things upside down for the industry. Today, the Korean electronics giant is the leader of the pack, thanks to its Galaxy S range that has improved by leaps and bounds over just a couple of years to quite easily outclass the latest from Apple.
The same story may just play out in the coming years for Chinese vendors if they continue with their improving products. To be sure, Huawei is still nowhere near the top in worldwide phone sales, while ZTE is a distant fourth behind Samsung, Apple and Nokia, according to research firm IDC.
But by going to market early with new technology and competitive designs, the Chinese vendors could gain new users. Keep at their current game and Huawei and ZTE could just make it on your list of phone or tablet options in future.