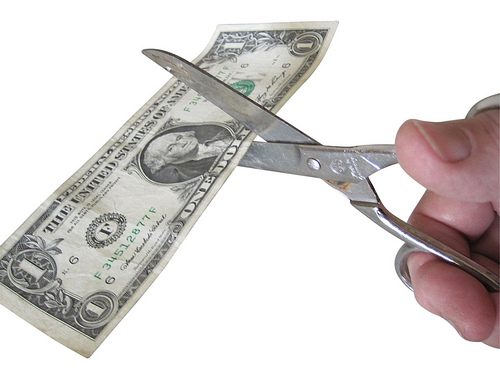 Enterprises worldwide are expected to spend US$120.4 billion on business applications this year, a 4.5 percent increase from 2011, according to latest market figures from Gartner.
This is down from Gartner's previous projection of 5 percent growth, which was revised downwards against the backdrop of an uncertain global economy, the technology consultancy said in a media statement Wednesday.
"The global marketplace is still experiencing a series of conflicting and contrasting economic news reports, and the full impact of the economic uncertainty on the enterprise software markets may not be readily assessable until the end of the first half of 2012," said Tom Eid, research vice president at Gartner.
"Spending in 2012 is anticipated to focus on industry-specific applications; upgrades to established, mission-critical software; integrating and securing established systems and infrastructure; and software as a service (SaaS) deployments representing extensions to, or replacement of, existing applications and new solutions," Eid added.
According to Gartner, the key enterprise applications that companies will spend on include business intelligence (BI), collaboration, customer relationship management (CRM), supply chain management and enterprise resource planning (ERP), among others.
Not surprising, ERP software accounts for the largest slice of the pie, with revenues tipped to reach US$24.9 billion in 2012. This is followed by office suites at US$16.5 billion and BI at US$13 billion. The red-hot CRM market dominated by the likes of Oracle, SAP and Salesforce.com is on pace to exceed US$13 billion this year.
Gartner analysts said enterprises are also looking at alternative software acquisition models in a bid to shift spending from capital expenditure to operating expenditure. That means instead of paying for large "megasuites" upfront, companies are increasingly considering cloud-based apps that can be consumed on a subscription basis.
This spells good news for cloud service providers, who have been positioning their pay-as-you-go offerings as cost-effective solutions to counter the effects of economic belt tightening.
"After more than a decade of SaaS and cloud service use, adoption continues to grow and evolve within the enterprise application markets. This is occurring as tighter capital budgets demand leaner alternatives, popularity and familiarity with the model increase, and interest in SaaS and cloud computing grows," said Eid said.
"Adoption varies between and within markets. Although use is expanding to a wider range of applications and solutions, the most widespread use is still characterized by horizontal applications with common processes, among distributed virtual workforce teams and within Web 2.0 initiatives."
SaaS and cloud-based services are forecast to grow in usage, expanding from 11 per cent of enterprise application spending in 2010 to 16 percent in 2015.