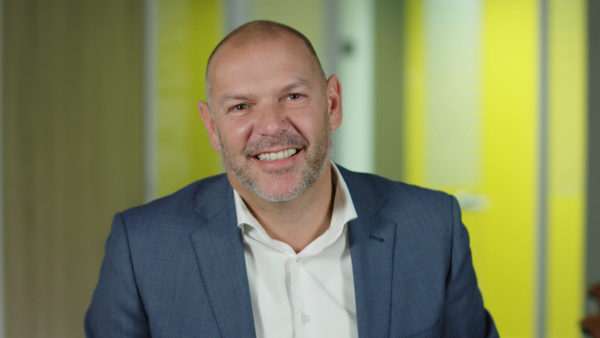 One problem with Wi-Fi today is that someone can "listen in" to the network by hijacking the traffic from a nearby room or corridor. What if the signals never leave the room they are intended to be in?
That is one promise of Light Fidelity, or LiFi, which uses the light from LED lamps to transmit data wirelessly. This is similar to Wi-Fi, except the signals are limited to where the light falls, within the room and away from prying ears next door.
Security is just one of the selling points of LiFi, says Ed Huibers, global head of business development for LiFi systems at Signify, which was formerly known as Philips Lighting.
The spin-off from the Dutch electronics giant has been developing LiFi as an additional option to other wireless networks as the frequency spectrum gets more jammed over in recent years.
After years being on the drawing board, the LiFi technology is closer to reality with recent pilots and commercial rollouts around the globe, says Huibers.
What also helps is the pervasiveness of energy-saving LED lamps which make LiFi an attractive upgrade to many different industries, he tells Techgoondu in our Q&A this month.
NOTE: Responses have been edited for brevity and house style.
Q: LiFi has been talked about for a while now. When can we see the big breakthrough?
A: LiFi is not far from us now. Given that LiFi works over LED lighting, and with immense opportunities around IoT.
For instance, in Singapore, the National Environment Agency (NEA) is on a continuous, nation-wide drive with the "Save and Switch – Use LED" initiative to encourage consumers to switch to LED bulbs due to their energy-saving and cost-efficient features.
Similarly, in the enterprise space, the Energy Performance Contracting scheme or EPC (administered by the Building and Construction Authority), where older and existing building retrofits are being earmarked to achieve greater energy efficiency. In this instance, switching from conventional to LED lighting is a low-hanging fruit toward this aim.
Hence, with LED pervasiveness, and with the already highly congested spectrum for communications, and the greater awareness around network security, Signify certainly sees increased interest from customers to pilot and deploy LiFi as a viable alternative.
Q: What has been the biggest issue that has prevented LiFi from taking off more quickly?
A: Cost is one key factor as LiFi uptake is not yet pervasive. We already have pilots and commercial deployments in over 20 countries, some in our own offices (to walk the talk).
More than half of those are actually with the customers who even as early adopters in their industry see the value that LiFi technology can bring to complement and supplement their existing technology infrastructure.
In accordance to Moore's Law, we believe the cost of LiFi will decrease significantly while great enhancements are made over its technology. And then we will witness greater uptake on LiFi technology.
We have seen promising adoption of our LiFi technology across the world within a wide range of use cases in offices, hospitals, banks, utilities, automotive, hospitality, schools and more.
While this technology is new for many clients, sustained connectivity and network uptime are even more crucial to their operations, so customers are typically keen to test on a smaller scale basis before a full rollout.
In Singapore, the Republic Polytechnic has recently announced that their Smart Devices Lab will be outfitted with LiFi in 2019. This will give students learning opportunities and broaden their exposure to other smart lighting technologies later on.
Q: With 5G promising to connect not just users but also machines with low latency links, what is the role of LiFi in such an environment?
A: We are not proposing LiFi as a replacement to other means of connectivity. LiFi acts as a viable alternative for reliable, stable and secure network access.
In today's digital era where more users are connected to the Internet, the radio frequencies used by many networks such as Wi-Fi are becoming increasingly congested. LiFi uses a broader spectrum of light waves and provides an alternative solution to high-speed wireless Internet through light.
Take our mobile device as an example. When the Wi-Fi connection we are using is down, we could easily switch over to 4G to continue surfing the Internet, browsing Facebook or even watching YouTube videos.
LiFi works the same way – when the Wi-Fi or intranet connection at your workplace is down or weak, LiFi can allow us to stay connected to the Internet and prevent disruptions especially in mission-critical operating environments where downtimes can have very dire consequences. Think of banks, telcos, automotives, to name a few.
There may even come a time where dual- or multi-access technology SIM cards may become the norm and allow for "auto" handover from one network access mode to another, based on channel availability at any given place and time.
Q: Where will the first big wave of LiFi deployments be seen?
A: LiFi is highly suited for use in banks, schools, government, healthcare and industry, from multi-tenancy buildings to the underground, as well as the areas where Wi-Fi is poor or unavailable. These are some of the verticals that we foresee will experience the first big wave of LiFi deployments.
For organisations with sensitive information or confidential customer data such as banks and financial institutions, hospitals and government agencies, data security is of utmost importance and LiFi will be able to add that extra layer of security by controlling data transmission.
To connect to LiFi, the device will be to be in the pool of light created by the LED luminaire and a personalised USB access key or dongle will be required and connected to the device.
The transmission, however, cannot penetrate through opaque objects like the walls. This means that organisations will not need to worry about leaking any data through the walls, into other buildings or public spaces, or putting such sensitive information at risk of being "stolen".
CLARIFICATION at 04/12/2018, 2:48pm: An earlier version of the story stated that Signify was the lighting arm of Philips, the Dutch electronics giant. It was spun off in 2016 from the main group, as reflected in the current version of the story.