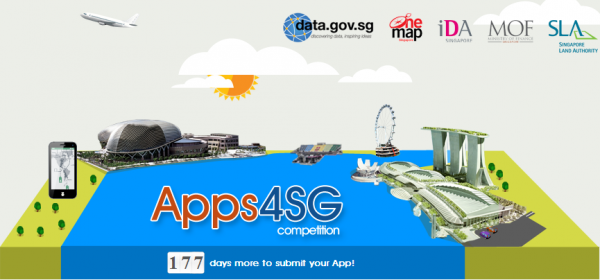 The Singapore government is running a competition to encourage local Web and mobile developers to come up with useful apps that tap on its huge amount of publicly-available data. 
Called Apps4SG, it is part of a push to make use of "open data" that the government has made available since June 2011 through an online portal.
Several agencies are contributing to this latest effort, according to Minister of State (Finance and Transport) Josephine Teo, who revealed on Wednesday that the Ministry of Finance, Infocomm Development Authority of Singapore, and Singapore Land Authority will be driving the competition.
"The government does not always have the best ideas, especially when it comes to mash-ups and the ground feel of what people want," she said at the awards ceremony of the PlugFest Programming Competition.
The data that developers are expected to draw on are stored at data.gov.sg, a portal which the government launched in June 2011 as part of its "open data" initiative. Through this portal, developers can access public data and APIs (application programming interfaces) and use them in their apps.
The popular local transport app SGBuses and weather app WeatherLah, for instance, both utilise data from data.gov.sg.
The data portal currently has more than 8,000 data sets and 62 map layers from dozens of government agencies, and the government has promised to keep adding more.
The amount of data on Singapore, however, is still a far cry compared to other countries such as the United States, which boasts a collection of public data sets numbering in the millions.
In addition, the quality of data available at data.gov.sg may also be up in question.
For example, an attempt to access employment statistics at the data portal results in a URL linking back to a Ministry of Manpower web page, which in turn presents the requested data in a table format.
This data is not "raw" and would require some work on the developer's part before it can be made readable to computers tasked with crunching it.
According to 31-year-old teacher Seah Ru Hong, who clinched the PlugFest championship with his Web app, The Great Singapore Rat Race, some of the datasets provided by the Ministry of Education are even in PDF format, and he had to take the time to "clean" the data such as reformatting it into a spreadsheet before it could be crunched.
For those who can overcome such challenges, there's a prize for the effort — the top Apps4SG winner will bag S$10,000. All submissions will also be eligible for seed funding consideration from various government agencies.