Starting this week, we'll be featuring quick and dirty reviews of must-have smartphone apps for Android, iOS and Windows Phone 7 devices.
In our first weekly round-up: a Rock Band-style Glee app for the iPhone, Summon Auntie to help you look out for carpark attendants and more!
iOS: Tap Tap Glee
Fans of the high school drama currently showing only on SingTel mioTV would not want to miss this app that features all the stars on the Emmy's Award winning hit series. Besides checking out profiles of cast members, you can also download a free Glee track of the day to be used in the app's Guitar Hero/Rock Band style rhythmic game.
The ad-supported app also sports links to YouTube videos of music performances in previous seasons plus trailers of the upcoming Glee 3D movie. Die-hard fans may purchase their favourite Glee numbers that cost US$0.99 each through an in-app purchase. Or, earn credits to buy the songs by taking up offers such as liking the Facebook page of mobile app network Tapjoy Games.
iOS: Summon Auntie
This quintessentially Singapore app is the driver's best friend. It taps on the wisdom of crowds to alert drivers in a specific vicinity that a traffic warden or car park attendant is on the prowl. How it works is simple: lock your location after you've parked your car. If another user spots a "summon auntie" near your area, you will receive a notification to make a dash for the car. And if you spot a traffic warden, be nice and alert others too.
How useful this app is depends on the cooperation of everyone on the network. Pranksters and folks who are just trying the app for fun will surely result in false alarms. In any case, we simply love the Singlish that's used to describe the app's buttons: Park (Ready to Park, Remember to Tap Hor); Alert (Jialat! Auntie Lai Liao) and Kena (Sian. Kena Already). Kudos to the folks from Replaid for this brilliant app. Now, how about an Android version?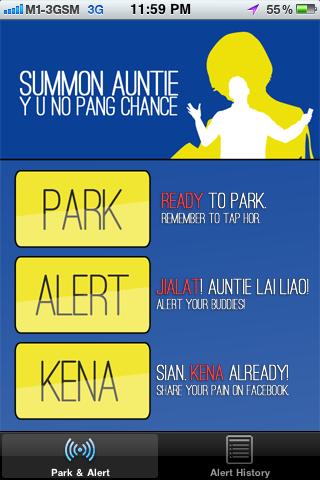 Android: Launcher Pro
We wrote about this in a review of Samsung's Galaxy SII phone, and this invaluable launcher for Android phones replaces your existing interface with one that is more intuitive, easier to use and infinitely more powerful. With support for multiple docks, different icons and a nifty 3D drawer for icons, this makes Android look so much slicker.
And we're just talking about the free version here – the paid one supports even more powerful advanced widgets. This is a must-have app for most Android users and in particular, folks who love Samsung's new Galaxy SII, but can't stand its cartoony TouchWiz interface.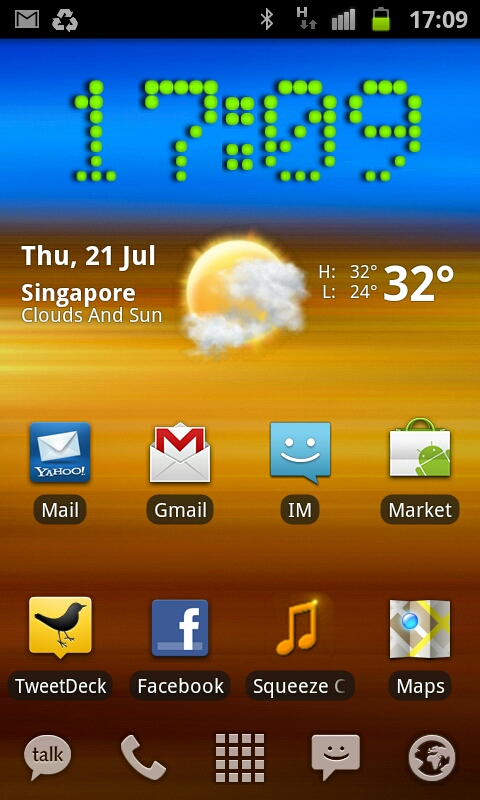 Android: Squeeze Commander
A perfect tool for those who own a Squeezebox music streaming device at home, this is a music lover's delight. The 2.99€ app basically lets you take control of your library of songs – stored on a Squeezebox server or PC – and lets you play, forward and even download the songs onto your Android device.
While Apple iOS has its great iPeng software app for Squeezebox, this Android counterpart is just as good – in fact, it's better than Logitech's official Squeezebox app in that it's more powerful and stable. Along with the Squeezebox, excellent control software like Squeeze Commander is the reason why many audiophiles are no longer getting off their couches to change CDs – access to thousands of songs is just a finger swipe away.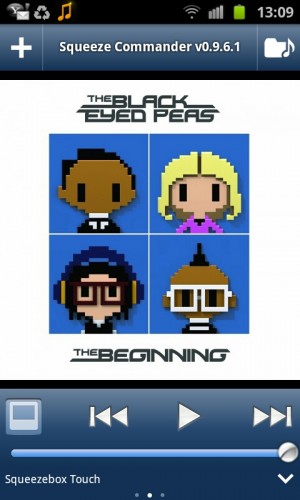 iOS and Android: Singpet
Nowadays it's not enough to be just simply an online merchant. For the best of worlds, and to ensure that you deliver the best service to your customers, you will also need to go onto mobile platforms.
An example of this is Singpet, an online pet store in Singapore who just launched their free Android Singpet app recently.
Basically, this app allows pet owners to buy pet supplies and accessories whilst on the go. One nifty time saver is the bar code scanning function. Scan the bar code of pet supplies using your phone's camera, and this will automatically recognize the product and put it into the shopping cart.
Besides this, the app also stores old invoices, preferences and prior choices, making it easy to place and manage orders.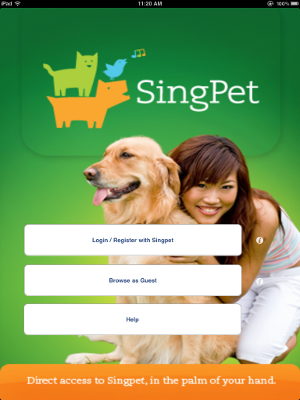 SGTransport
An absolute must-have for frequent travellers in Singapore, this free app centralises all transport information into one easy-to-use app. Check bus arrival timings, bus routes, and pin your favourites for quick access. Do you drive instead of take public transport? SGTransport also incorporates traffic information like street cameras, and traffic news.
In addition, the app taps on your Windows Phone's GPS to help you discover nearby bus stops and other amenities, including petrol stations, car parks, and ATMs. And with the ability to set Bing's picture of the day as the app's background, every day is a brand new commute.
Ilomilo
If I could pick just one Xbox Live game to purchase on Windows Phone 7, I would pick the S$6.99 ilomilo. This is an old-ish game, but an extremely fun and challenging game. Ilo and Milo, two close friends who like to play together, always seem to get lost. Your goal is to help them navigate a three-dimensional puzzle and reunite.
It sounds easier than it really is, due mainly to the dizzying array of obstacles and routes. Walk straight, sideways, upside down, and all over the place trying to find a way from one end of the puzzle to the other, and get an enormous sense of satisfaction when you finally help ilo and milo get together again.